The Queen's Land Rover for sale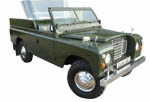 One lucky classic-car collector stands to make motoring history when a 1978 Land Rover owned by The Queen comes under the hammer on November 24.


Brooklands, the classic-car auctioneer, has been given approval by the Ministry of Defence to sell the 'Royal Review State' V Series III, which has a mileage of only 1,892 and was modified to include a traffic-light system that allowed The Queen to signal the driver to stop, slow or start. The Land Rover is still in full working order and has been given an estimate of £15,000-£18,000.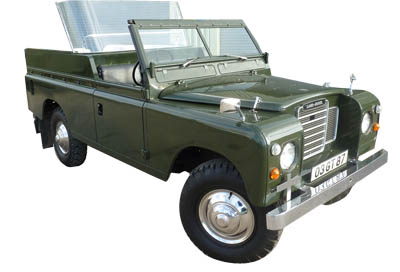 * Subscribe to Country Life and get the Ipad edition at no extra cost

'We pride ourselves on bringing distinctive vehicles to auction and, despite prolific production of the Series III, it's highly unlikely one like this will ever come to auction again,' says auctioneer Edward Bridger-Stille. For more information, telephone 0800 988 3838 or visit www.historics.co.uk

* Follow Country Life magazine on Twitter