Waystrode Manor was originally granted by King John – a sovereign whose name is synonymous with punitive taxation. How ironic, then, that today the manor offers both a beautiful country house and a way to beat the taxman, as Penny Churchill reports.
It's no secret that sales of country houses valued at more than £2 million have fallen sharply since the introduction of punitive rates of Stamp Duty in December 2014. Add to that the uncertainty created by Brexit and the fallout from the Prime Minister's disastrous snap General Election in May this year and it seems nothing short of miraculous that any business at all is being done in this flagship sector of the marketplace.
Fortunately, miracles do happen, a fact confirmed by Edward Rook of Knight Frank's country department, who's happy 'just to be trading' and insists that 'there are plenty of buyers out there – it's just a question of buyers and sellers finding common ground on price'.
Although most agents would prefer to fly solo, in times like these, two heads can be better than one. Consequently, Knight Frank and Savills have linked up as joint agents in a bid to find a buyer for immaculate Grade II*-listed Waystrode Manor at Cowden, Kent, having already handled its sale, in 2009, to the present owners, Claus and Valerie Prom. A revised guide price of £3.25 million has already attracted several interested parties and the vendors are looking forward to a successful outcome.
Waystrode Manor's precise date of origin isn't known, although Elizabethan historians claim that its first owner was a knight by the name of Wheystrode, to whom King John gave the manor 'for services rendered' in 1208.
Wheystrode and his descendants held it until 1460, after which it was sold, according to Hasted's History and Topographical Survey of Kent (1797), first to a man called May and then, in 1460, to the Style, or Still, family, in whose hands it remained for the next 300 years. Their descendants were still living in Cowden in the 1960s.
Its 1954 English Heritage listing describes the manor house as 'a restored 15th century farmhouse, with later 16th and 17th century additions', all of which are discernible in the present building, which is generally referred to as Tudor – reflecting Cowden's importance at a time when the area, rich in ironstone, produced guns for the army and navy, as well as agricultural and household goods.
The picturesque village stands close to the point where the three counties of Kent, Surrey and East Sussex all meet and is known for its ancient church with the famously crooked spire that once inspired the rhyme 'Cowden church, crooked steeple; Lying priest, deceitful people'.
Today, however, the picturesque village is renowned for its friendly and lively community and is among the most sought-after places to live within the lovely High Weald AONB, only 30 miles from central London.
Historically the heart of a busy farming estate, Waystrode Manor stands about half a mile north of the famous church. Acquired in 1963 by Jill and Peter Wright, it was to be their much-loved family home for the next 46 years. Mrs Wright, in particular, was a passionate gardener, who created the manor's 7.8 acres of wonderful gardens and grounds on land over which the Romans built their London to Lewes Way.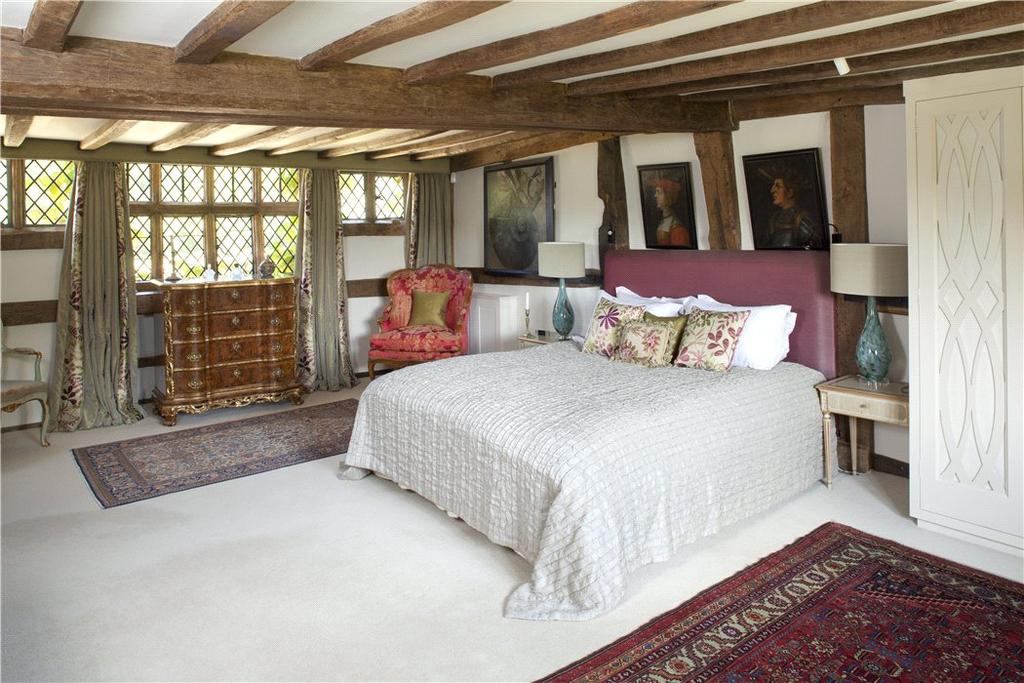 Having refurbished the manor on arrival, the Wrights thereafter concentrated their efforts on the gardens and the house more or less took care of itself.
Mr and Mrs Prom were commuting bet-ween a flat in Warwick Square, London SW1, and a weekend cottage at Chiddingstone Hoath, near Sevenoaks in Kent, when, in 2009, they decided to make a permanent move to the country with their son and daughter.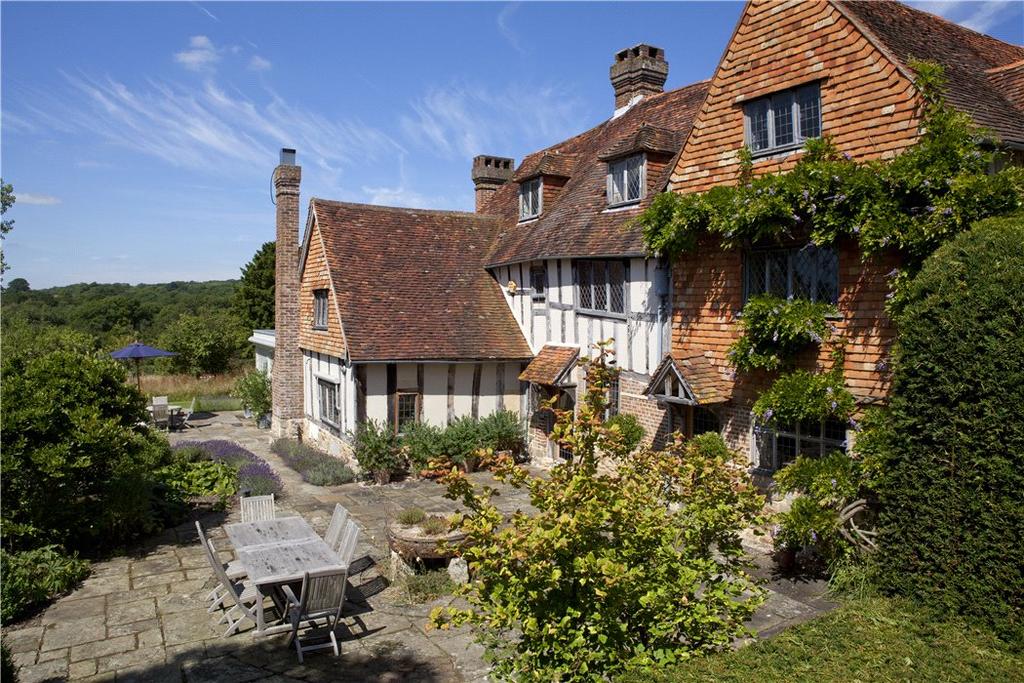 Having bought Waystrode Manor, they lived in the three-bedroom garden cottage for the following 18 months while they renovated the main house from top to bottom, adding, among other things, new bathrooms, underfloor heating and a new kitchen with a glazed dining/family area overlooking the gardens.
The manor now boasts 4,435sq ft of elegant living space, including three main reception rooms, the kitchen/breakfast room, a large master bedroom suite, four further bedrooms and two family bathrooms. Amenities include a swimming pool, a pool house and a tennis court.
In addition to the cottage, Waystrode Manor comes with some important secondary buildings, including a Grade II-listed, timber-framed barn, a charming 1,132sq ft oast house and a coach house, all of which have residential potential, enabling a future purchaser not only to provide independent accommodation for parents or grown-up children.
It also offers a way to qualify for a substantial saving in stamp duty, under the Inland Revenue's Multiple Dwellings Relief scheme – a piece of legislation that, curiously enough, the tax authorities tend not to publicise.
Taking Waystrode Manor as a case in point, it works as follows: at a guide price of £3.25m, were the house to sell as a single dwelling, the stamp duty payable would normally be £303,750. However, with two dwellings on the property, the buyer can apply to claim the relief and pay only £217,500.
Provided the annexe is worth less than one-third of the total value of the house – which it clearly is – then, under the current rules, the average value of both elements is calculated as £3.25m divided by two, or £1.625m. At that level, the stamp duty payable is £108,750, which is then multiplied by two to apply the rate to the whole purchase price, giving a total liability of £217,500 – a saving of £86,250.
Waystrode is for sale via Savills and Knight Frank at £3,250,000 – follow either of the links for more information and to see more pictures.