After something special for a person who really appreciates their food? Our suggestions are certain to have something that's just right.
Granted, this isn't the most obvious of all kitchen utensils, but it will definitely impress the truffle-fanatics amongst us and add a bit of pizazz to delicious pasta dishes going forward.
---
What's the use in having a Truffle shaver without the Truffles? The fresh Black Autumn variety from Truffle Hunter have a 'rich aroma and strong flavour, musty and earthy,' and are shipped in special refrigerated packages.
£55 for 30g from Truffle Hunter
---
Nothing says Christmas quite like Panettone — well, apart from Christmas trees and carol singing, of course. But this one in particular is part of a limited edition collection, created with award winning Sicilian pasticceria Fiasconaro in a hat box style cake tin designed by Dolce and Gabbana. It also comes with a matching gift bag — perfect for cake and designer lovers alike.
£42.95 from The Panettone Store
---
Nothing says Christmas quite like a selection of condi…. hang on, I think we've done that intro already, haven't we? Honestly, though, Christmas leftovers really wouldn't be the same without a decent set of chutneys, jams and relishes to slather all over the cold turkey and leftover stuffing, and Tracklements are up there with the best. Christmas Spiced Chutney, Spiced Plum Chutney, Sticky Fig Relish and Cranberry, Port & Orange Sauce make up this set.
---
This coffee mug is handmade in Scotland and its delicate, handmade design is inspired by fly fishing tackle — perfect for the anglers in your life.
---
Delectable hand painted Macarons are the perfect stocking filler this Christmas. They come in a variety of mouth-watering flavours including salted caramel, milk chocolate gingerbread and dark chocolate cherry and are sprinkled with 24 karat gold leaf.
£30 for 6 from Emma Dodi Cakes
---
This tincture is made from an Outer-Hebridean plant known as Meadowsweet, and has been used for years in natural medicine to reduce fevers and pain. This particular concoction is blended with lemon and sweetened plum 'shrub' — which, according to the creators, balances the digestion and calms inflammation. Add a few drops to your cocktail recipes to 'evoke the unique tastes and scents of an island spring.'
£20 from Isle of Harris Distillery
---
A solid option for when you're a bit stuck for ideas but still want to gift something thoughtful (that won't end up in the back of the kitchen cupboard). This chopping board is made from end grain walnut with maple detailing and doubles nicely as a serving platter as well as chopping board.
---
One for the turophiles, this cheese knife kit from Nappa Dori includes a brass slicer, fork and knife and comes neatly presented in a suede and leather cutlery roll-up — perfect for cheese on the go and at home when you want to impress guests.
---
Also known as 'egg scissors' — they are the rather random — and pricey — addition to boiled eggs.
---
You simply cannot go wrong with a hamper at Christmas and this one from Ottolenghi is full of delicious goodies including Christmas cake, Panettone pistachio cream, jam and marmalade plus nuts, olives and champagne.
---
Sous Vide Tools started off a decade ago making sous vide equipment for the likes of Gordon Ramsay, Mark Birchall and Tommy Banks, and have expanded into a wide range of other goods — top of the list of those is this, their smoking gun, for smoking cheese, meats, and even drinks: apparently it really peps up a Negroni.
---
If  you know someone who has enough time on their hands to make their own pasta from scratch, then this is the perfect gift! It's also a super fun way to get little ones involved more in the kitchen — because lets face it, who doesn't love rolling and shaping strands of gluten-goodness.
---
Quite simply, a match made in Christmas heaven involving dark chocolate and truffles.
---
Cumbrian Oak Rope-Hung Smoked Salmon
If you too find your mouth watering when looking at this photo of Cumbrian Oak Smoked Salmon, then take it as a sign to treat yourself and really help elevate your breakfast and brunch game over the festive period.
£59 from James Alexander Fine Foods
---
Who doesn't need a magnum of cognac in their Christmas hamper?
If you're just after a lovely Fortnum & Mason hamper as a gift, complete with the famous basket, you can get a Christmas Treat hamper for £100. But why on earth would you want to sell yourself so short when you could get The Imperial Hamper instead? Apart from anything else it's so enormous that this hamper is actually delivered in five separate hampers, containing 83 items of culinary lust from 60-year-old balsamic vinegar and a magnum of cognac — yes, cognac — to a 5kg ham and a china tea set. Insane, magnificent.
---
Chocolate you can hide from the children.
The only thing better than a nice bar of chocolate is five nice bars of chocolate, and this cutesy little set has five 90g bars of varying flavours. They make milk and dark varieties, depending on the tastebuds of the recipient.
---
The price of a friend for life is £200.
An entire 1.8kg cheddar truckle is just the start here. This hamper of classic British cheeses also comes with a set of cheeseboards, crackers, various confits and matched wines to go along with it all.
---
Wake up and smell the coffee. Literally.
It's evolution in action: the 1970s teasmade has gone from plasticky, bedside tat to the sort of thing you'd expect to see in the Design Museum. It'll make you a fresh cup of coffee to wake you up with — albeit at a price which would keep you in kettles for several lifetimes.
---
So simple. So good.
'Personally, I'm a big fan of any scenario in which eating a tub of butter is suddenly considered acceptable,' Victoria Marston wrote in Country Life after a tasting earlier this year. 'These were particularly good piled on top of asparagus and eaten with bread and, you got it, MORE BUTTER. It's probably a good idea to heat them slightly so the butter melts, but I definitely did not do this.'
£30 for six pots from Stoberry
---
Also known as 'roasting tweezers'. Not sure which is more off-putting.
Okay, so whoever had the idea of using the words 'forceps' or 'tweezers' anywhere near an item to do with food preparation needs to get a refund on their marketing degree. But these award-winning kitchen tongs are beautifully made and ingeniously designed — they won a design award in Germany in 2018.
---
Not quite Christmas in a box, but not a bad start at all.
From smoked salmon to Brussels sprouts with pancetta, and from potted stilton to crackers and bubbly, this is a fine box of fiddly Christmas bits from Forman & Field.
---
For those who don't believe that all you need to do is spoon a few granules into the mug.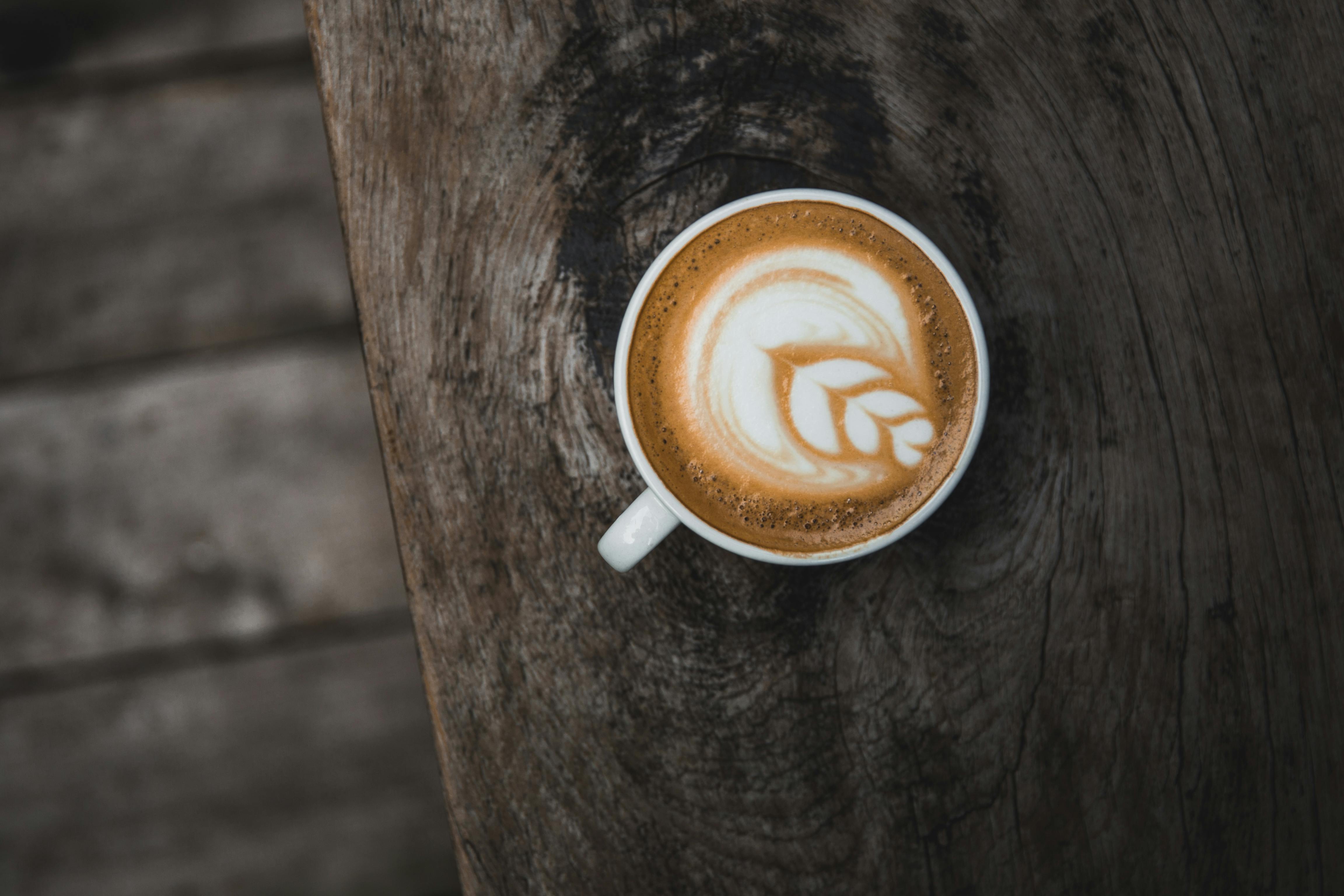 Some coffee fanatics are such devotees that there's not much point buying a coffee-related gizmo — they're likely to have all sorts of grinders and blenders and frothers and so on. But this is different: the Artisan Coffee School run courses that cover everything, from how to brew a better cup of coffee at home to how to set up your own coffee shop.
---
Nostalgia and brain-freeze in one easy package.
Does this really count as one for foodies? It certainly does.
---
If you're looking for a present for someone who loves getting out and about and finding new adventures, Toby Keel,
Whether you're keen to make your own infused gin, try a ten year old whisky or open a bottle of
---