Cornish breeders Willsbro Holsteins broke records yesterday when their cow sold for almost £100,000 at auction, double the price of the previous most-expensive dairy cow sold in Britain.
Willsbro Emilyann – Sheila Metcalfe
Black-and-white Holstein Willsbro Emilyann was bought by a Spanish buyer in a highly competitive sale at the Royal Cornwall Showground in Wadebridge.
The five-month-old boasts the parentage of some of the most pure-bred Holsteins in the world. It's been predicted that she'll produce more than 15,000 litres of milk a year, compared to the average British cow's 7,800 litres.
A jubilant Anthony Wills, Willsbro Holsteins owner, said he wasn't that surprised by the monumental sale, as 'we knew there was a lot of interest between the £50,000 and £80,000 marks, so we were expecting a big result for her-she has phenomenal pedigree.
'On our Open Day on Tuesday, we had 1,200 people, and there were about 1,500 there at the actual sale-it was quite staggering.
'This sale represents the pinnacle of our profession. It's broken so many records-for instance, this sets the European record for the sale of a Holstein female. It's a great honour for us, and we're very proud.
'We've sold our cows to people all around the world, from Europe to Canada, and now this impressive specimen is off to Spain. We're trying to teach her some Spanish!'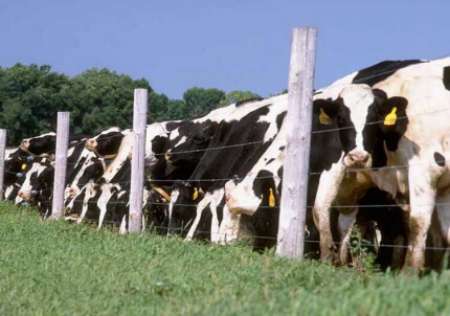 Willsbro Emilyann was bred by embryonic transfer. Her mother-and namesake-is worth £400,000 and her father is worth a similarly high sum.
The Wills family are one of several farms in Britain specialising in breeding top-quality dairy cattle, for sale in both this country and abroad.
To comment on this article, use the comment box below, or email us at clonews@ipcmedia.com. Read more about the countryside
For more news stories like this every week subscribe and save