One of the best-loved national meals in the world, the humble fry-up is enjoying a renaissance. Here are the very finest places to start your day that pack the best breakfast punch.
Hawksmoor, London EC2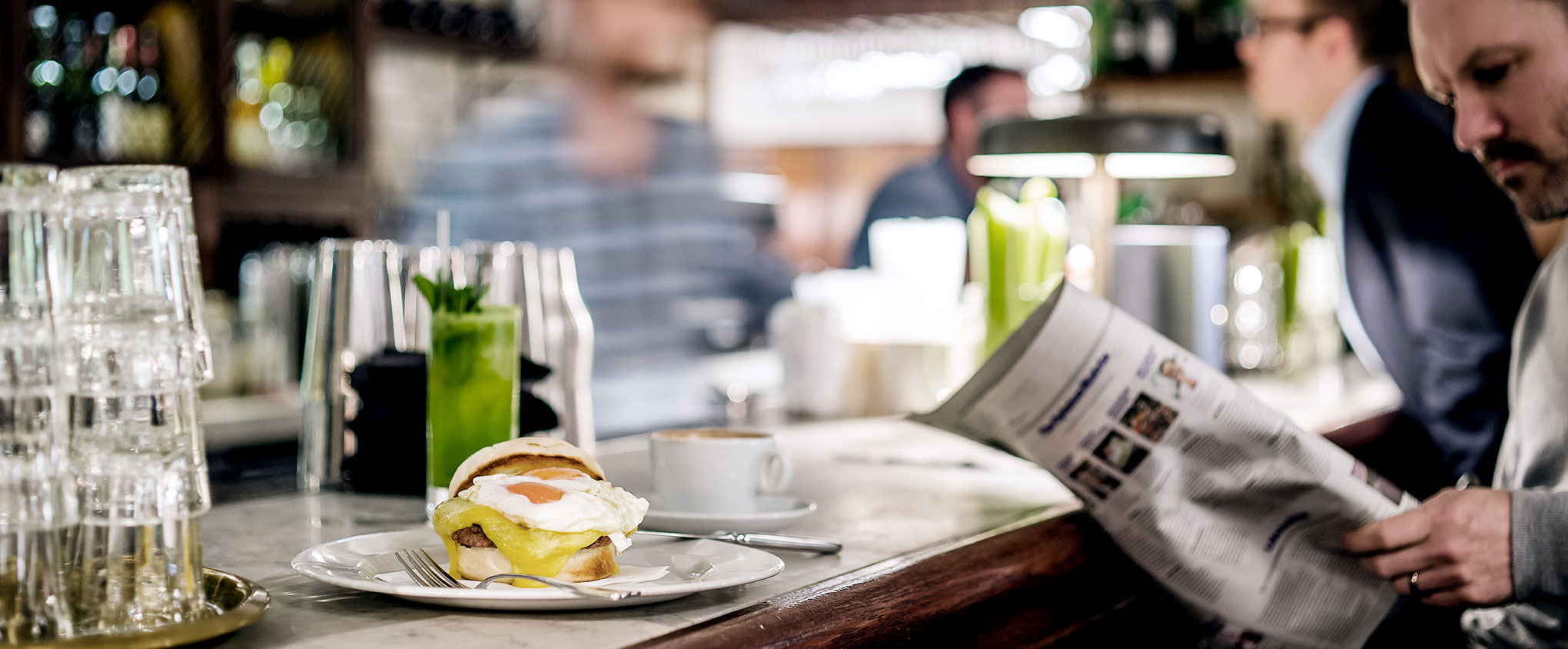 Although better known for its steak, Hawksmoor's mammoth full English – served only at their Guildhall Branch – is designed for two, decadent and gloriously gluttonous. Indulge in a smoked-bacon chop, sausages made with pork, beef and mutton, black pudding, short-rib bubble and squeak, grilled bone marrow, trotter baked beans, fried eggs, grilled mushrooms, roast tomatoes, HP gravy and toast
020–7397 8120; www.thehawksmoor.com
---
Merkin's Cafe, near Melksham, Wiltshire
Locals say Merkin's full English – which comprises locally sourced bacon, sausage, fried eggs, baked beans, black pudding, hash brown, mushrooms, tomatoes and a slice of toast – is a tour de force
Recommended videos for you
01225 869487; www.merkinsfarm.com
---
Cafezique, Glasgow
Situated in the fashionable West End, Cafezique offers Glasgow's best breakfast. Go for a full Scottish (Puddledub shoulder bacon, Stornoway black pudding, pork & leek sausages, organic baked beans, Delizique tattie scone, field mushroom, tomato & Corrie Mains Farm free range eggs with Delizique toast) or one of the softly poached free range eggs options.
0141 339 7180; www.delizique.com
---
Quo Vadis, Soho, London W1
The English Breakfast Society's favourite establishment serves bacon, sausage, black pudding, egg, tomato and fried bread in a breakfast that they promise will 'have your tastebuds buzzing for days'
020–7437 9585; www.quovadissoho.co.uk
---
Daily Bread, near Tunbridge Wells, Kent
A little breakfast treasure: the owners smoke their own bacon, design their own sausages and even make their own baked beans for their classic combination of sausage, bacon, black pudding, baked beans, tomatoes, mushrooms, a choice of eggs and bread
01892 457007; Daily Bread on Facebook
---
The Koffee Pot, Manchester
Feast on a full English of bacon, sausage, beans, tomato, hash brown, fried egg and Bury black pudding; a full Irish (with white pudding and potato cake); or a full Scottish (with Lorne sausage, haggis and tattie cake)
0161–236 8918; www.thekoffeepot.co.uk
---
Garlands, Cardiff
Tasty, inexpensive food with a strong Welsh twist to the menu such as cawl (Welsh broth), Glamorgan sausages and the house speciality – rarebit – which is prepared the traditional way, with cheese, mustard, beer and butter stacked high, then toasted on a slice of bread. The all day breakfasts are equally scrumptious
029 2066 6914; Garlands on Facebook
---
Famous the world over, the 'full English' breakfast is making a comeback, finds Ellie Hughes, as she tucks into a
---