SPONSORED CONTENT: Don't sit there at the side of the road wishing you'd been better prepared - follow these tips before a problem strikes.
Planning a winter trip with a family? You need to check your car is ready for dashing through the snow, slush, ice and anything else the season throws at you – not to mention emergency-proof.
With winter weather always unpredictable, it's best to pack your car while you think about it rather than leaving it until you need something – having a few useful things in the boot will do you a big favour should you suddenly get stuck on a cold, wintry road in the middle of the countryside.
Mytyres.co.uk, the leading retailer of automotive accessories, has put together a list of must-have items in your car emergency kit. Regardless of whether you are an inveterate winter traveller or a stay-at-homer, these essentials might help you get safe and sound through any sort of weather.
What should be in your winter emergency kit?
1. Snow chains
These are common, and often legally required, across continental Europe, but you might think that the general lack of snow in most of the UK means that there's now point having a pair of these. Yet considering they can cost less than £35, a pair for anyone travelling in remote rural areas could make all the different on roads unexpectedly covered with ice or hard-packed snow. One pair of snow chains is usually enough – they are only needed for the drive wheels.
Recommended videos for you
You might also have heard of snow socks. They are similar to snow chains, but are a cheaper and less space-consuming alternative.
2. Jump leads
Sometimes known as booster cables, they'll help start your car using another vehicle when your battery is too cold or dead. It's worth paying a bit more to get a heavy duty set – you'd be surprised how much current is needed to get a car going.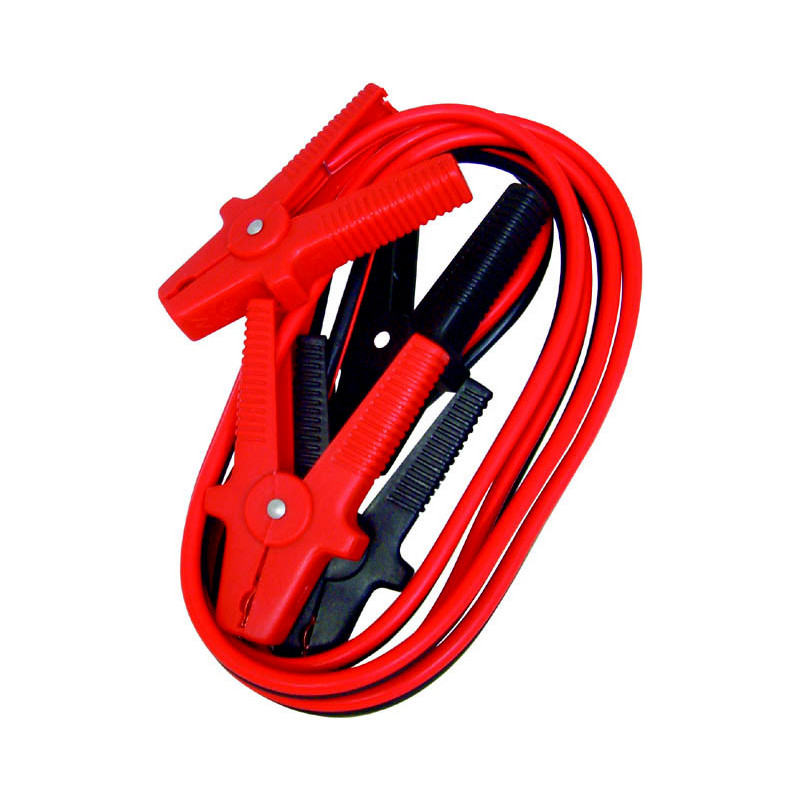 3. Antifreeze
It's not exactly an emergency item because it must be properly used before your car hits the road – but especially in winter, it's worth having some in the car in case of a leaking system. This liquid helps stop your car's cooling system from freezing at low temperatures. An antifreeze tester can help to check whether the liquid is clean and working.
4. Ice scraper
Yes, yes, we're sure you already have one. But if you're going somewhere cold, get one with a glove built in. You'll thank us for this advice one day as you chip away at your car's windows to clear exterior ice and snow. It is also always handy to have one equipped with a brush for removing snow.
5. A proper tool kit
In emergency situations, a small multi-tool can be completely useless. A real tool kit will always be better, even the cheapest one.
Other extras
Warm blankets, a torch and extra batteries, a shovel and flares – you can get electric ones which are visible from far away even in terrible conditions, warning other motorists if you're in trouble.
Don't forget about winter tyres and a spare
Although not legally required, winter tyres are actually the number-one safety measure for driving in hard-packed snow or ice. At low temperatures when the rubber of all-season tyres becomes hard and loses its grip, winter tyres retain superb traction thanks to their softer and more flexible tyre compound. Remember though: if you drive on winter tyres, it's crucial that your spare is also a winter tyre.