Dozens of visitors to the Goodwood Revival on September 7–9 entered the Country Life Best Dressed Competition in partnership with Canon – and here are the winners, as judged by professional stylist Sarah Kate Byrne.
A huge part of the appeal of a visit to the Goodwood Revival is the period dress worn by thousands of those who turn up – and at this year's event, some of those who made the effort came along to the Country Life stand to enter our competition to find the best-dressed fans at the delightful Sussex venue.
Here we present the winners, and a selection of our favourite images from among the runners-up.
Best-dressed couple: Amy Winston-Hart and Chris Vandrill
Sarah Byrne's verdict: 'Colour co-ordination gave Amy Winston-Hart and Chris Vandrill the edge. Both they and Frank and Pat Annabelle [the runner-up couple, pictured in the 'best-dressed gentleman' section below] looked to have made a huge effort with authentic pieces, but the winners' complementary ensembles were perfect for the Revival.'
Best-dressed lady: Nikki Redcliffe
Sarah Byrne's verdict: The runner–up Kathryn Clarke [below, with her companion Walter Aiken] was a lady in red who looked perfect in her 1950s dress. But hats off to Nikki Redcliffe [above] channeling Dior's 'New Look' perfectly in this outfit.
Best-dressed gentleman: Frank Annable (pictured with his wife Pat)
Sarah Byrne's verdict: Our runner-up Grant Harris was a dapper chap [below] who looked the part in his pinstripes, but the Frank Annable [above] deserves top prize in the men's category for his natty bowler, bow tie and shooting stick accessorising. He and his wife Pat were runners-up in the couples category too.
The best of the rest
---
Our best-dressed competition was run in partnership with Canon, and judged by professional stylist Sarah Kate Byrne.
The prizes were as follows: the best-dressed couple won a styling session for the lady with Sarah Kate Byrne and gentleman with Sam Hecham; and the best-dressed lady and gentleman both won a Canon SELPHY CP1300 compact photo printer.
The Canon SELPHY CP1300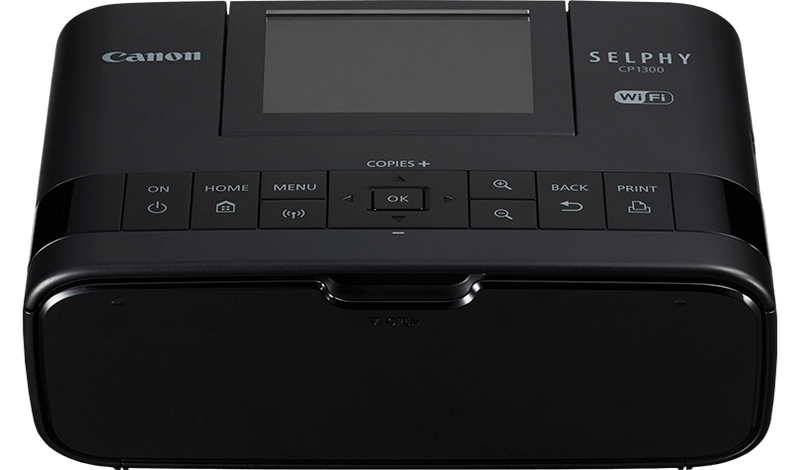 Stylish and portable, the Canon SELPHY CP1300 photo printer is ideal for creating unique prints straight from your smartphone or camera. Break through the limitations of normal photo printing and get creative with postcards, photo-booth style prints, photo labels and photo IDs.
The Canon SELPHY can even help make your events more fun and exciting with its Shuffle Print feature. Get together with family and friends and simply upload 8 photos from a variety of devices to print a special collage on a single sheet of paper. With its fast Wi-Fi printing the Canon SELPHY is ideal for sharing your precious memories instantly wherever you go.
---