Looking for something guaranteed to put a smile on the face of your father? These Father's Day ideas will hit the spot.
Deciding what to get your dad on Father's Day is always a little tricky. In today's rampant consumer society, it's all too likely that he'll have everything he wants and needs – not to mention piles of stuff clogging up the place that fit into neither of those categories.
And no, that doesn't mean you 'might as well just buy him socks'. Even these supposedly 'unlosable' ones. (Actually, especially not these unlosable ones. Unless he likes that sort of thing.)
The obvious other option is to go for an experience – and while the usual track days and so on are all decent options, these days there are all sorts of options that go far beyond the norm – things which will really be a surprise. And you can't ask for more than that.
Places around the country are ready willing and able to help you out. Take Goodwood, for example. You'd expect the sprawling estate that covers several thousand acres of the South Downs to offer options for lovers of racing – both the horse and motor variety – but they also have a full menu of other Father's Day activities.
These which include everything from cookery lessons at the delightfully quirky Famer, Butcher, Chef restaurant; a golf playing lesson with one of Goodwood's club professionals; or flying an aeroplane a couple of thousand feet above Sussex.
If you're really pushing the boat out – and have a big family – one particular option stands out: the shooting at Clay Lodge. Goodwood have recently refitted their shooting lodge in full-on Highland style – it's pictured at the top of the page – and you could take your old man plus a few others for a morning or afternoon of blasting clay pigeons out of the sky.
They'll take groups of eight or more (up to 30 maximum), giving advice and coaching which we have to say we found utterly superb on a recent visit. Plans are afoot to organise days where smaller groups (or pairs of people, for example) can be combined – worth checking with Goodwood if getting a bigger group is impractical.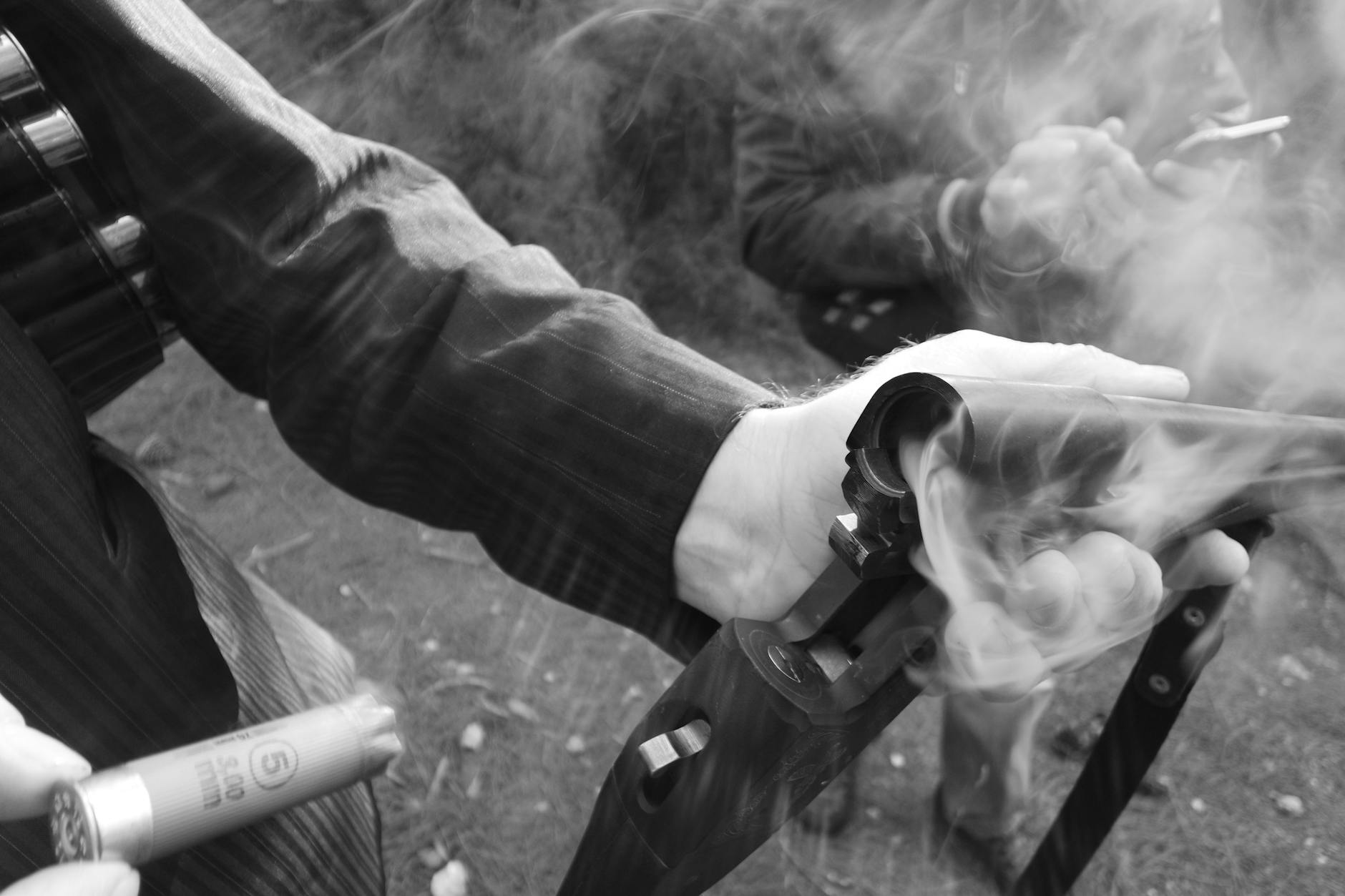 Goodwood does do things nicely – and with everything just that little bit better than you'd expect.
Take the 'Spin and Slide' skidpan experience at the motorsport complex, for example: we had a go at this £99 package and ended up with the European Le Mans Series champion, Jody Fannin, as our instructor. Amazing.
Plenty of other places around the country will help you find things which are genuinely different – here's our pick of some other experiences around Britain worth booking as a Father's Day treat.
---
Father's Day is on Sunday, June 17 – here are three other alternative activities that will make Daddy's day:
Master Carvery course at Simpson's on the Strand
The landmark London restaurant is famous for its theatrical carving: trolleys of roast lamb and beef covered with antique silver domes are rolled up to the side of tables where the restaurant's expert  carvers (including the Maser Carver himself, Manzil Diniz, above) dish up in front of you. Simpson's offer a carvery masterclass, giving the chance to learn form their experts how to carve meat the traditional way, as well as giving an insight into the best practices for cooking, selecting and presenting meat.
The £220 experience also gets Dad a kitchen tour and a three-course meal, at which he can show off his skills to the family (at £60 a head). There are even some souvenirs to take home as well: a knife set and a Simpson's apron.
www.simpsonsinthestrand.co.uk 
---
Classic cars in St John's Wood
If you're in London and seeking an activity for Father's Day itself, the Classic and Supercar Pageant in St John's Wood High Street, from 10am-5pm on Sunday 17th June, is a good bet.
This year the cars on display will include a 1914 Rolls Royce Silver Ghost, a 1967 Ferrari 365 California Spyder, a Brough Superior SS100 motorcycle, a 1987 Aston Martin V8 Volanté (pictured above) and a 1961 Lancia Flaminia Sport by Zagato.
There are also fairground rides for little ones (or big ones who ought to know better); the event is sponsored by Knight Frank, with all proceeds going to The St John's Hospice.
www.stjohnshospice.org.uk/events/the-classic-supercar-pageant
---
Tank Driving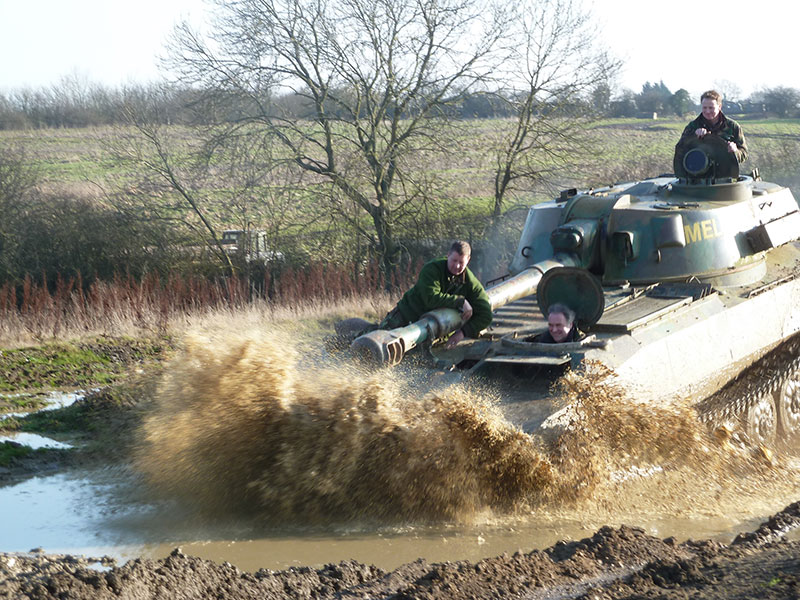 Who doesn't want to have a go at driving a tank? From car-crushing to paintball, you and your father will delight in taking control of these mighty machines and enjoy a mind-boggling rush of power as you destroy everything in your path. From £99.
www.tankdriving.co.uk
---
Golfer's massage at the Home of Golf
If you're taking your pop for a game of golf at St Andrews – and if you are, then what a very lucky chap he is – then the special golfer treatments at the newly-refurbished spa at the Old Course Hotel might be of interest. The  "Golfer's Recover Massage"  is a 75-minute, £136 treatment designed to help golfers with legs that ache and backs that feel stiff.
www.oldcoursehotel.co.uk/spa/kohler-waters-spa
---
Gentleman's Afternoon Tea
A sophisticated affair, the gentleman's afternoon tea on-board the R.S. Hispaniola is the classy way to enjoy Father's Day whilst taking in beautiful views of the spectacular London Eye opposite. A menu fit for a King is served with both savoury and sweet options available. A selection of teas will also be served or if the mood strikes, dad can upgrade to a glass of Johnnie Walker Black Label. From £30 per person.
hispaniola.co.uk/fathers-day-hispaniola
---
Father's Day is coming up on June 17 – and if you're looking for a gift for a whisky-loving dad, we've
---