Tickets are now on sale for the 2010 Open Garden Squares Weekend, which takes place in London on June 12–13, run by the London Parks & Gardens Trust.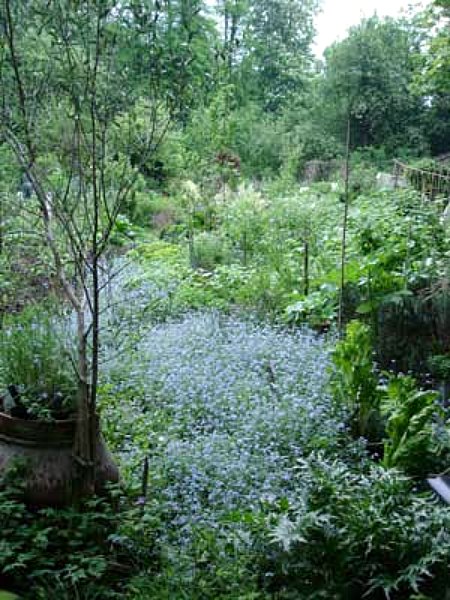 Branch Hill Allotments Association
This year, the hugely popular event gives visitors access to more than 200 gardens, including 32 that are taking part for the first time.
One of the highlights of the new gardens for this year is Apartment 1A at Kensington Palace, the former home of Princess Margaret. It includes a stone terrace that the princess described as 'my 18ft of Mustique', given to her soon after her marriage in 1960, a wrought-iron screen made from components of a former Ascot racecourse grandstand and a wall fountain.
Recommended videos for you
James Fox and Todd Longstaffe-Gowan, who are involved in the £12 million project to transform the Kensington Palace gardens for The Queen's Diamond Jubilee in 2012, will be giving tours of the Apartment 1A garden on Saturday, June 12.
Other popular gardens featured during the open weekend are the Kensington Roof Gardens, Middle and Inner Temple, Park Square and Park Crescent, Branch Hill Allotments, Fulham Palace Meadows Allotments, Culpeper Community Garden, St Mary's Secret Garden, The Community Garden at the Tate Modern, Bonnington Square, Eaton Square, Edwardes Square, Arundel and Elgin in Notting Hill and St Michael's Convent.
Edwina Sassoon
More unusual gardens open to the public, with a guided tour, are three prison gardens—HM Prison Holloway, HM Prison Wormwood Scrubs and HM Prison Wandsworth.
The event is also supporting the Conservation Foundation's Tool Shed Project, which encourages people to recycle old tools. The donated tools will be repaired by prisoners at HMP Wandsworth and then distributed to local schools.
To donate your tools, visit Capital Gardens in Alexandra Place, Highgate and Morden Hall, Neal's Nurseries in Wandsworth, Temple Fortune in Finchley or Wood's of Berkamsted.
Tickets cost £7.50 when bought in advance and £9 during the weekend. To book, telephone 020–8347 3230 or visit www.capitalgardens.co.uk
To comment on this article, use the comment box below, or email us at clonews@ipcmedia.com. Read more about the countryside
For more news stories like this every week subscribe and save
Follow Country Life on Twitter