A magnificent Gothic vicarage and a delightful 1830s house have come up for sale in Sedgeford, famously one of the friendliest villages in East Anglia – and therefore, probably, in all of Britain.
Whenever we hear a place described as the friendliest village – or town, or neighbourhood, or street, or city – in such-and-such an area, our ears prick up.
Not because of the idea that it might be true, of course. It's self-evidently as impossible to measure such things as it is to decide on whether the milk should go in before or after the tea.
But the assertion has plenty of value in terms of the state-of-mind of the local residents. If everyone feels that they live in a friendly place, they'll naturally act in a more friendly manner. And when everybody else around the place seems so friendly, each individual will, naturally, be more predisposed to be friendly themselves.
The end result is a positive feedback loop which creates an environment in which you can't open your front door without someone enquiring about the progress of your day, or the health of your budgerigar, or inviting you to try a bottle of their home-made ginger beer.
All of which is by way of introduction to Sedgeford, a village in Norfolk in the coastal AONB claimed by its residents to be one of the county's friendliest villages. And two separate options have now cropped up for those who wish to move to the village and bask in the warmth of positive human interactions for the rest of their days.
First up is the grade II-listed High House, on the market at £895,000 via Bedfords' Burnham Market office. It's a fine-looking home which stands in grounds of four acres on the edge of the village, adjoining farmland to the south and east.
Built in about 1830 of pebble flint with Regency Gothic arches to the front, the house has been in the same ownership for more than 30 years (for why would you move, if when you live in Sedgeford?).
It offers some 3,000sq ft of accommodation on two floors, and is probably in need of some updating – while you've got the workmen in, there are attached to the house a range of barns which could provide additional living space, subject to planning and listed-building consents.
For something on a grander scale, the Old Vicarage is on the market at £1.55m via both Bedfords and Strutt  & Parker, which has almost 7,000sq ft of space. The house is approached along a quiet lane which leads past the church.
It's an 1840 property which was seriously dilapidated when the current owners took it on in 1991. They've renewed the fabric of the building and added rooms including an office, playroom and garage.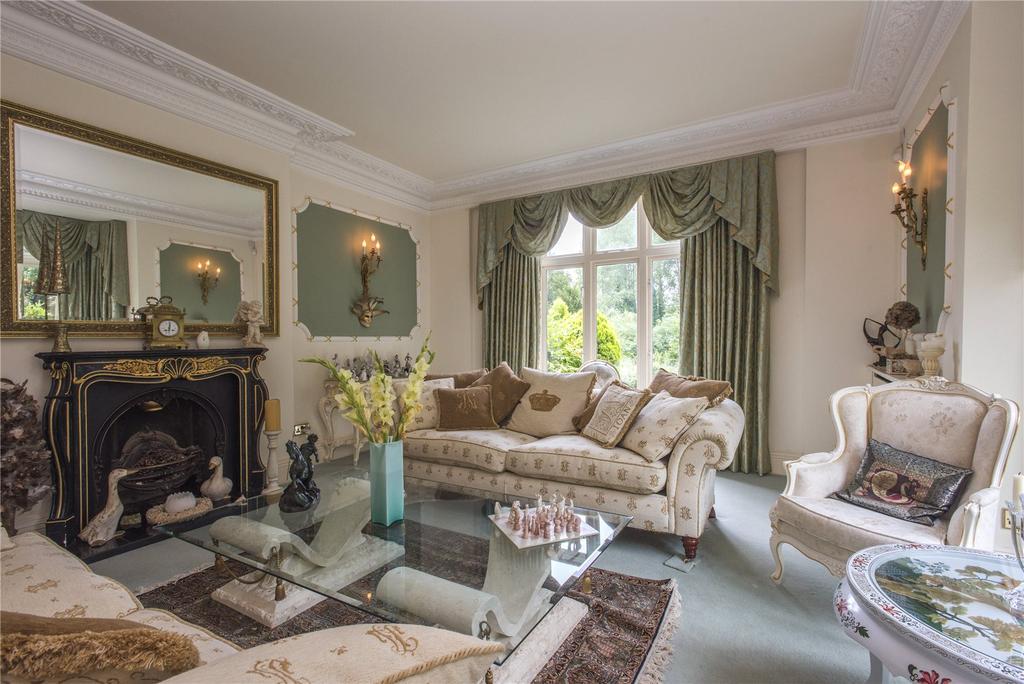 Now, there are six bedrooms and three main reception rooms, while the huge kitchen-breakfast room has plenty of storage, an AGA and access to a cellar.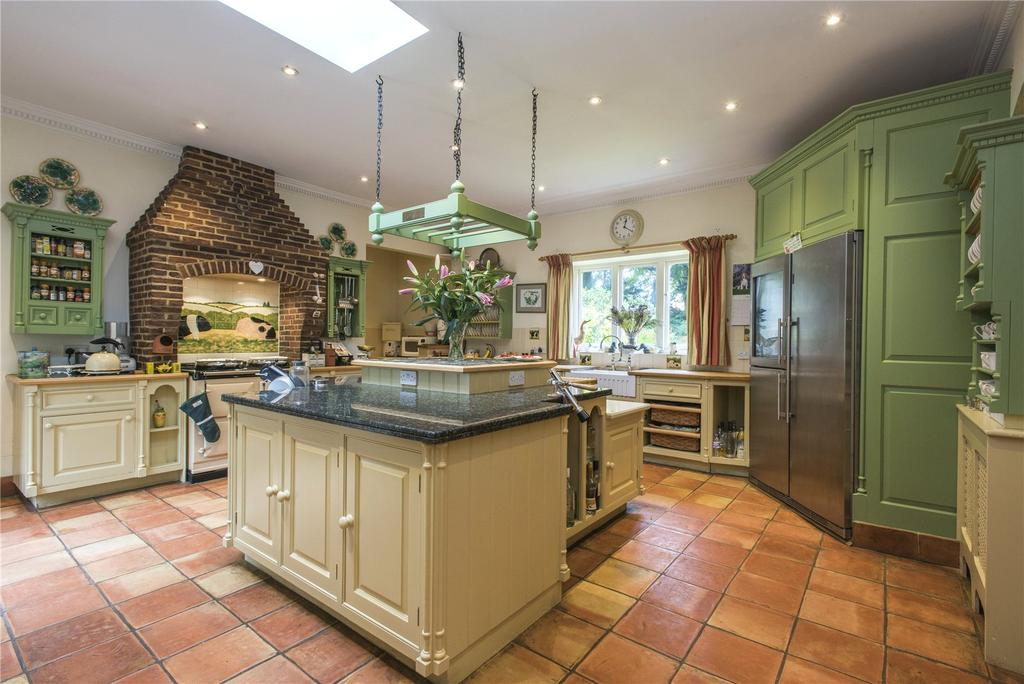 The setting is delightful: just under one and a half acres of beautiful lawns, woodland and a formal garden with sunken pond and fountain.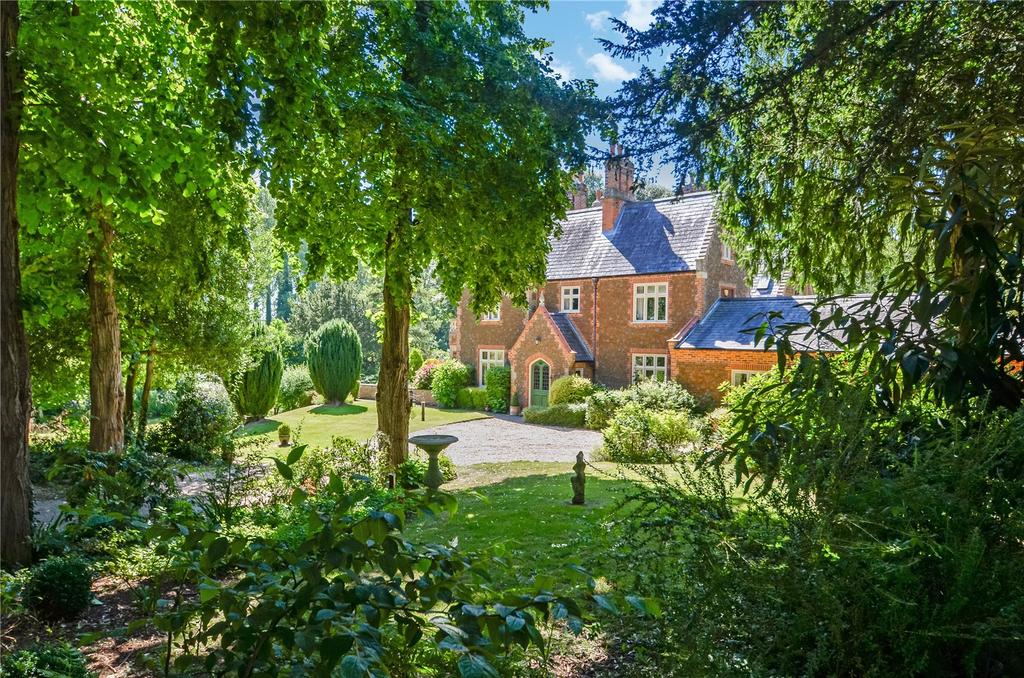 The latter feature is accessed by French windows onto a patio – a spot which will no doubt be the centre of the housewarming party you throw to welcome all your friendly new neighbours.
The Old Vicarage is for sale via Bedfords and Strutt & Parker – see more details and pictures.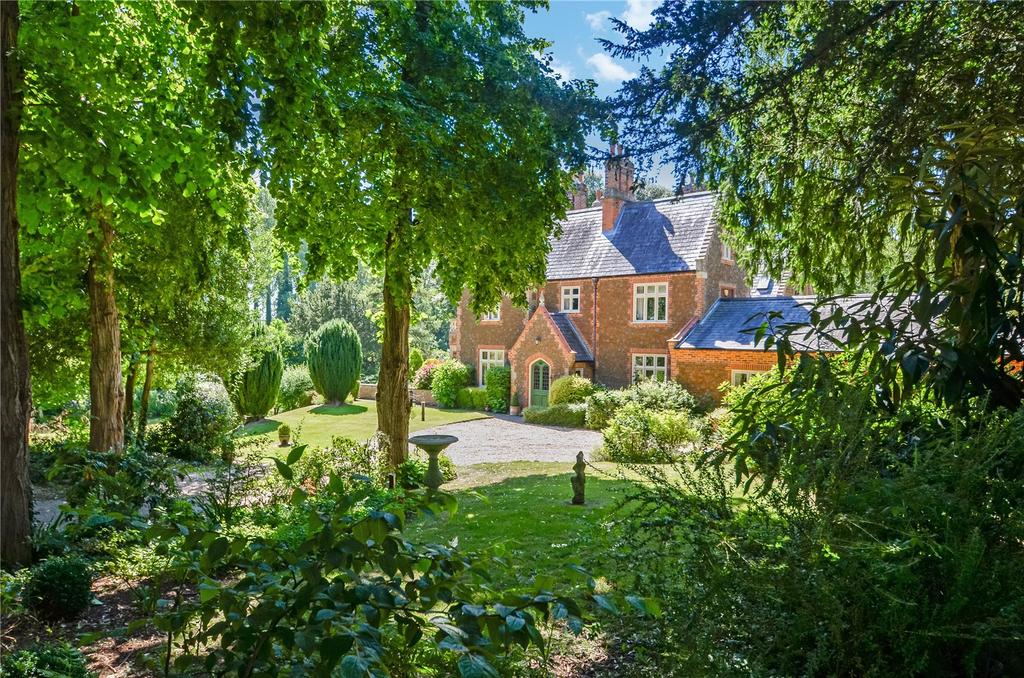 ---
Credit: Strutt & Parker
Catch up on the best country houses for sale this week that have come to the market via Country Life.
---