Chiddingfold is among the most sought-after villages in Surrey, both for its accessibility to central London and the beauty of the surrounding countryside. Penny Churchill reports on two beautiful homes which have just come to the market in this fabulous spot.
Surrey featured prominently in the Rural Rides of the journalist and social reformer William Cobbett, who was born and buried in Farnham and journeyed on horseback around south-east England in the 1820s, to see for himself the effects of industrialisation on life in a fast-changing countryside.
One day, in 1825, a ride of 12 miles or so took him from Northchapel in West Sussex to the village of Chiddingfold, three miles from Witley, which, he pointed out, 'is in the Weald of Surrey, that is to say, the country of oak-timber'.
'This Chiddingfold is a very pretty place,' sighed Cobbett, as he dismounted to stretch his legs before continuing on his way.
Today, the village is as pretty as ever – with its picturesque village green, pond, 12th-century St Mary's Church and ancient The Crown Inn – but it has many beautiful homes that Cobbett would never have seen.
The oaks he referred to were chosen by Arts-and-Crafts architects of the late 19th and early 20th centuries as their building material of choice; and the Wealden clay which had historically made farming difficult was a delight for garden designers, who discovered that it was perfect for growing spectacular rhododendrons, azaleas and all kinds of exotic flowering shrubs. No wonder Chiddingfold is among the most sought-after villages in Surrey.
One of the village's finest homes has come to the market via Nigel Mitchell of Knight Frank: the gorgeous, Grade II-listed Glebe House, which stands in about five acres of 'phenomenal' gardens and grounds at the heart of the village.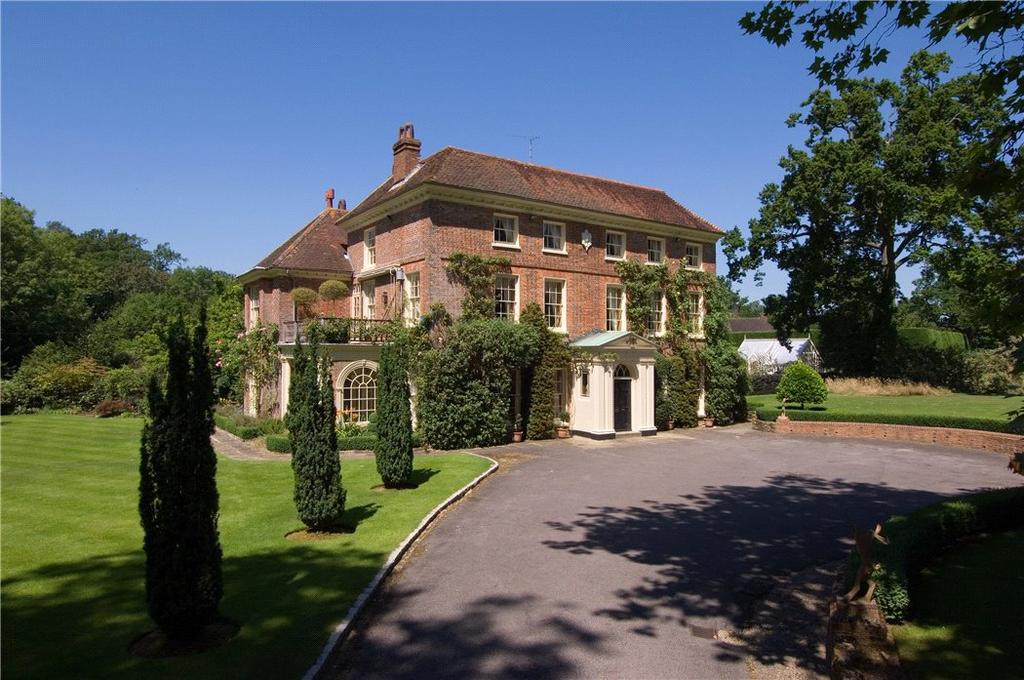 Offers over £6.5 million are sought for a home that is the former country retreat of the Bishops of Winchester, beautifully refurbished by its current owners, whose family home it has been for 25 years.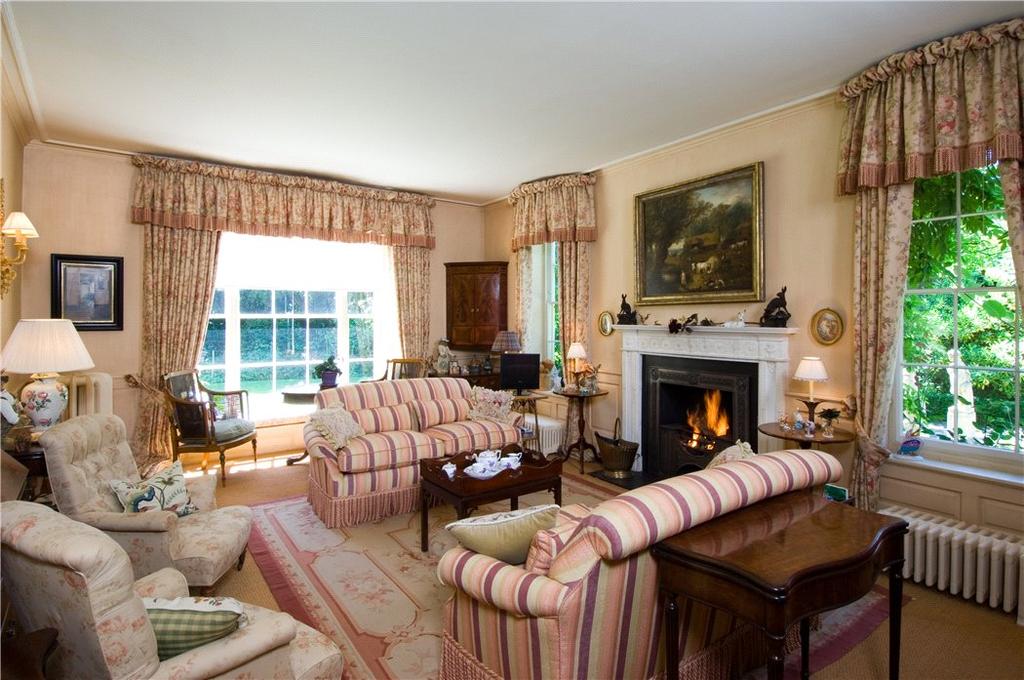 Although quintessentially Georgian in style, its listing reveals that the grand, 11,255sq ft house is built around a traditional timber-framed core, encased and extended in the early 19th century, with subsequent, early-20th-century additions. It also comes with a recently renovated, period two-bedroom cottage, with its own walled garden and views over the village pond.
The main house has five/six reception rooms – including an impressive, double-aspect drawing room and a splendid dining room with trompe-l'oeil panelling – seven bedrooms and five bathrooms.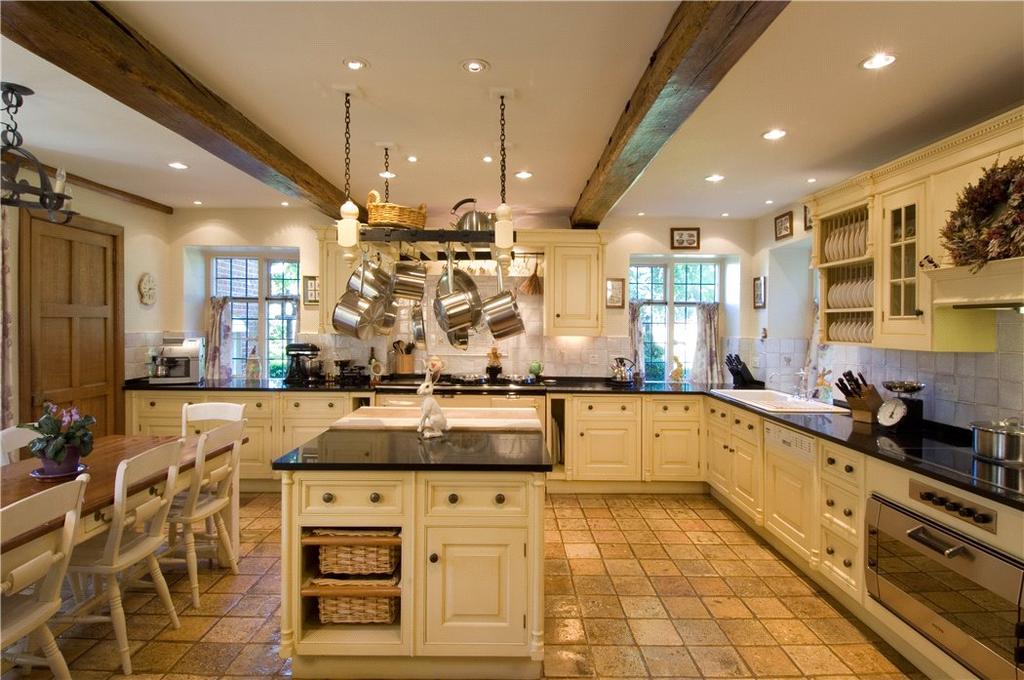 Glebe House is one of few genuinely unspoilt, Georgian houses in this prime commuter area that can boast a secluded, country-house setting at the centre of an idyllic village location, the agents say.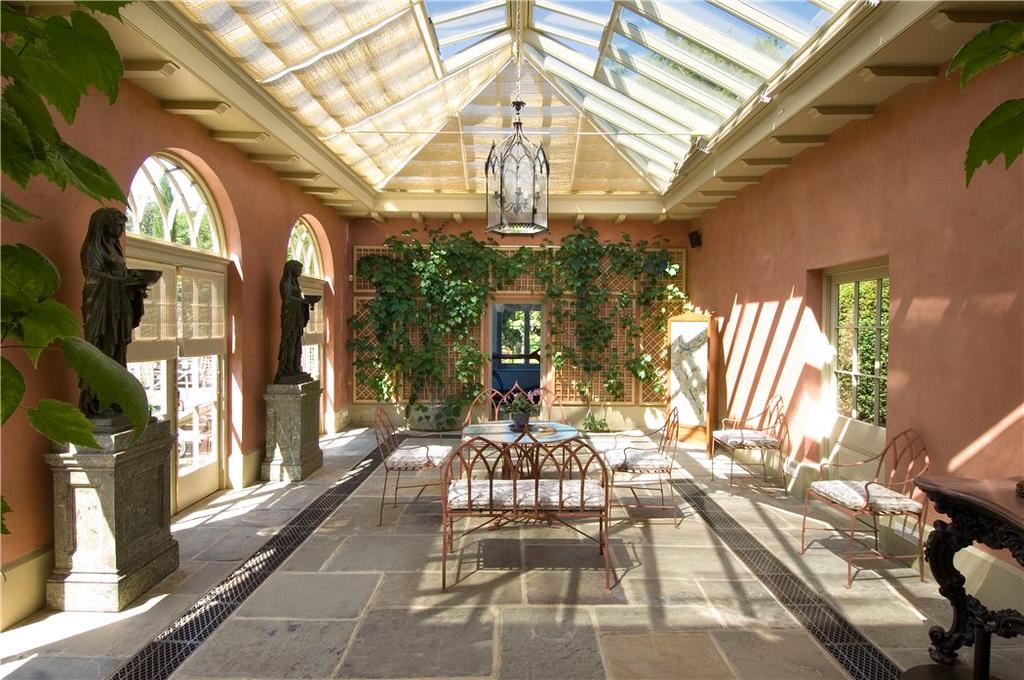 With the gardens seen to their best advantage and a beautiful pool area, tennis court and croquet lawn in which to while away the hours, summers here are something to be savoured, say the owners, who, apart from their wonderful house, will miss 'the sweet scent of wood smoke drifting across from The Crown, the occasional uplifting peal of the church bells and, incredibly, the song of the nightingale!'.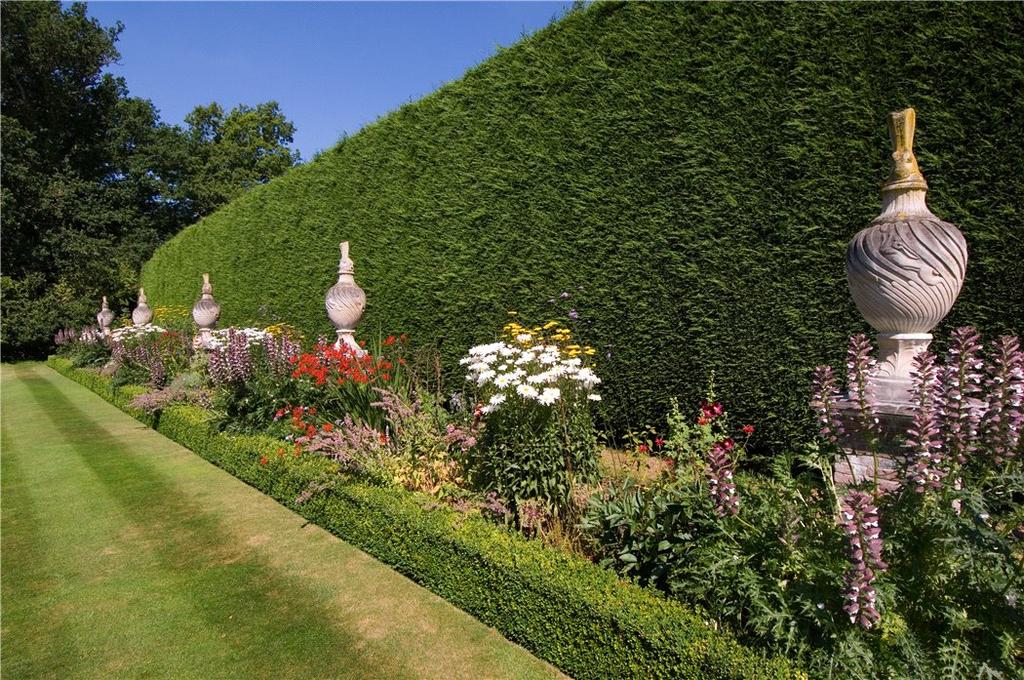 Surrey is synonymous with Arts-and-Crafts houses, of which Chiddingfold offers a perfect example in the shape of Grade II-listed Mesylls – an equestrian dream set in some 10 acres of formal gardens and paddocks amid prime Chiddingfold country-side – which is for sale at £2.75 million.
Mesylls was built at the beginning of the 20th century by Maurice Pocock, an architect known in his day as 'the complete Arts-and-Craftsman' and renowned for his meticulous attention to detail. Using the best designs from his substantial repertoire, Pocock built the house for his own occupation, of brick, with part tile-hung elevations and three substantial gables.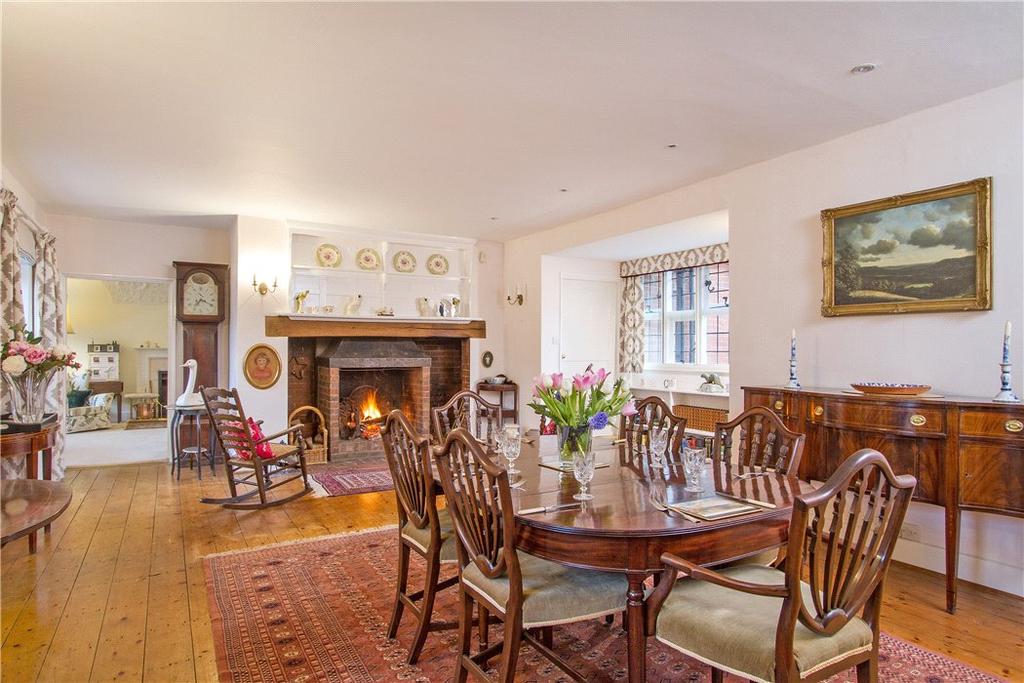 Described, on its completion, as 'wooden, tile-hung and red russet Queen Anne', Mesylls has, unusually for these parts, never been extended and remains little changed.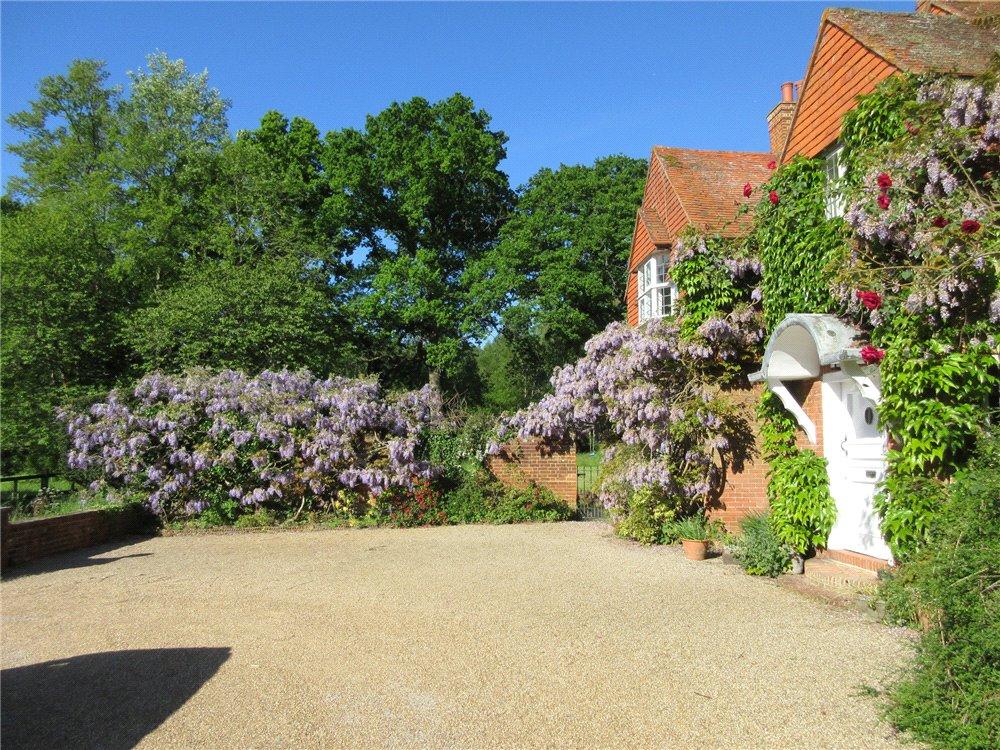 The house offers some 4,400sq ft of accommodation including a reception hall, three reception rooms, a kitchen/breakfast room, a study/studio, seven bedrooms and four bath/shower rooms.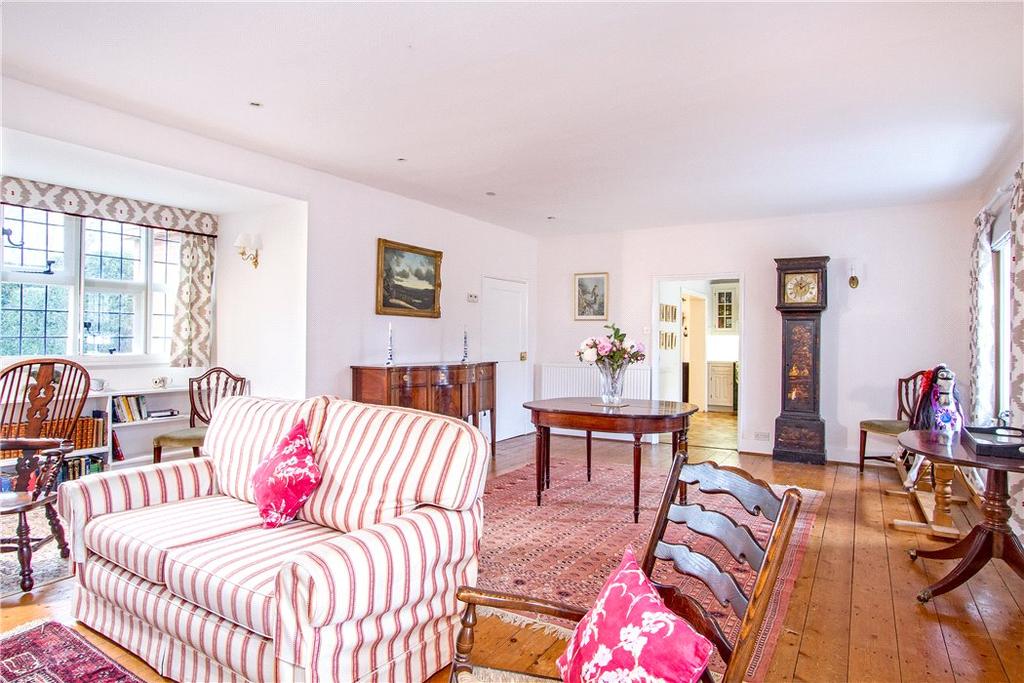 It comes with numerous outbuildings, stabling, fenced paddocks and access to privately owned woodland full of bluebells in season, all part of the surrounding AONB.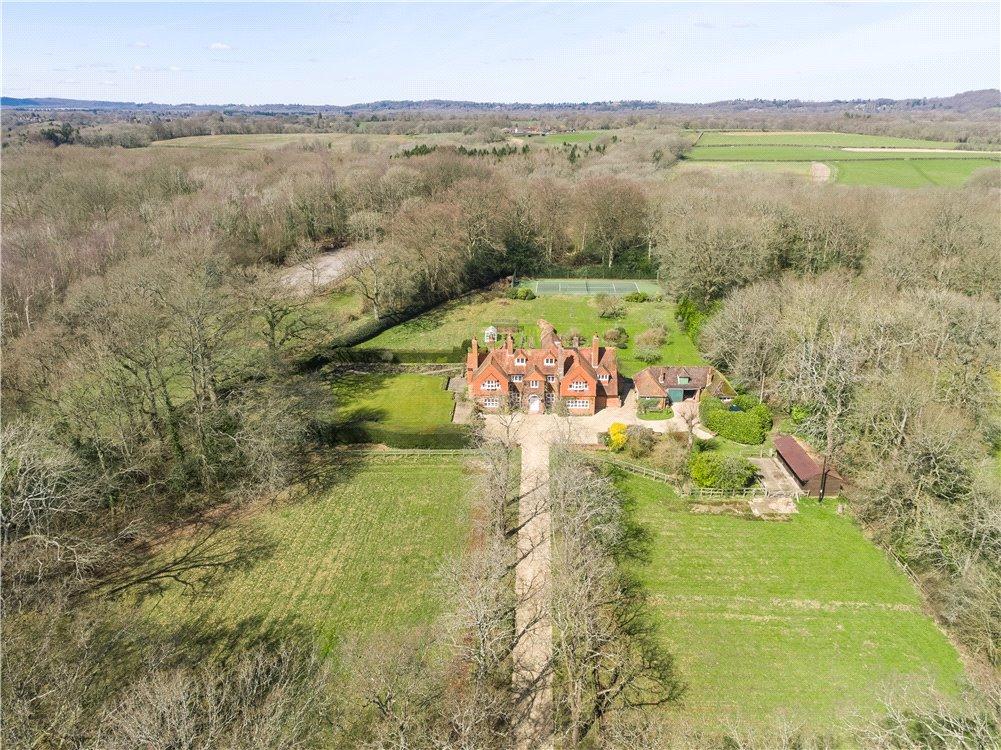 Glebe House is on the market for offers over £6.5 million – see more pictures and details.
Mesylls is for sale at £2.75 million – see more pictures and details.
---
Where are the best villages, towns and small cities which are a pleasure to live in, but still offer a
---