Whether it's your eccentric uncle, your half-sibling with an exotic lifestyle or the person you've been married to for 23 years, it's not always easy picking presents for overgrown schoolboys. Lucky for you that Hetty Lintell and Toby Keel are here to help.
There are faster mobile phones. There are phones with bigger screens, phones with better cameras, phones that are smaller, phones that are harder wearing, or have better battery life. But the Google Pixel 5 is almost as good in each of these areas as practically anything else, and so incredibly good all-around — particularly in battery, screen, camera and durability — that only a die-hard mobile phone nerd would insist on more.
If you don't need 5G — and if you're in the country it won't do you much good — then the £349 Pixel 4a is almost as good in screen and performance, saves an awful lot of money, and for the luddites among you includes an old-school 3.5mm headphone jack. Decisions, decisions…
---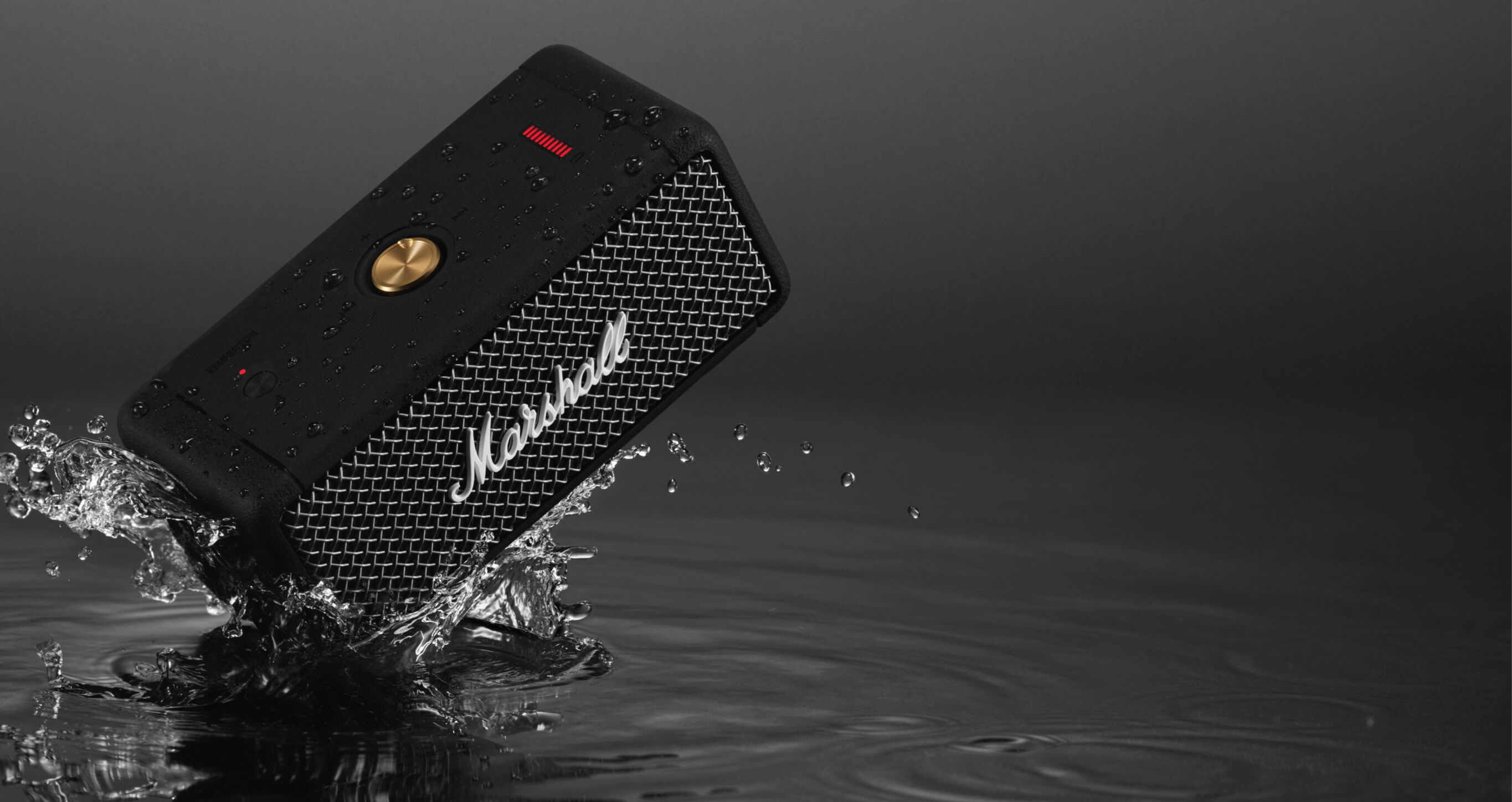 Recommended videos for you
We've tested the Marshall Major IV headphones in the past and found them terrific, with great sound as well as irresistible retro styling. This gorgeous speaker doubles-down on that iconic styling, sounds great and comes equally highly recommended. And ask you can see here, you can even drop it into a puddle from a great height and it'll keep on playing.
---
This is a bag that fires tennis balls at 45mph. I understand that it's meant for sporting purposes (apparently Jamie Murray's a fan), but think it would be put to much better use aimed at the front door to surprise/see off new arrivals. The battery lasts for five hours, which means hours of fun for all the family (unless they're coming through the front door).
Priced from £780 from Slinger — see more details
---
Coravin is an ingenious idea: a system that lets you draw a glass of wine without uncorking it first, letting you have an occasional glass of something really extraordinary without having to finish the whole bottle. They're up to Model 11 if you really want to push the boat out, but this simpler model does the same job at a price that's far less than some of the wine bottles it'll be used on.
---
A James Bond-themed special edition from the luggage company par excellence. It *probably* doesn't have a hidden compartment for a disassembled sniper rifle, but we can't say for sure.
---
F1 nuts will love the memorabilia for sale at F1 Authentics — you can get a coffee table made from a tyre, among other things. This steering wheel — an exact replica of the one from Lewis Hamilton's 2019 car — is a great conversation piece. Bonus points for anyone up for getting fitted into their family 4×4.
---
Total, unadulterated 1980s nostalgia for the wrist — it'll be love it or hate it, but if you wished your dad had one of these to keep track of the time during the LA Olympics in 194, it'll be the former. We'd take one of these over an Apple Watch any day.
---
Many years ago a friend of mine was on a narrowboat holiday when one of his companions discovered that somebody had put the brie in the fridge. The fuss he made was epic; someone ended up in the water; and never did my friend forget the importance of taking care of cheese properly. Nor will anyone who owns this beautiful dome.
---


40 tricks, all simple enough to master without years of training and the swearing of secret oaths — sounds like an ideal way to whole away an afternoon with your Christmas family bubble.
---
The perfection of a superb, genuine Swiss Army Knife, but with the added beauty of a wooden finish. We absolutely love this one.
---
Absolutely bonkers, hugely expensive, unforgettably cool. This coffee machine was originally created by Carlo Galizzi, a renowned Italian industrial designer, who has influenced La Pavoni's designs for over 20 years. As well as looking like a machine stolen from Willy Wonka's factory, it also makes astonishingly good espresso.
£1,200 from Selfridges or Smeg
---
Whether you're keen to pour your own draft beer, drink Cotswolds whisky or enjoy a raft of different gins, we've
From fathers to brothers to lovers, we run through some smart ideas for Christmas presents for the men in your