From fathers to brothers to lovers, Hetty Chidwick runs through some smart ideas for Christmas presents for the men in your life
Finally a phone to drop into puddles, endure freezing temperatures and take camping without fear of a dead battery. With the extra battery and full protective armour it weighs a ton, but is a true go-anywhere, do-anything piece of kit – on all scores, just like the car from which it borrows its name and branding.
Land Rover Explore outdoor phone, £599 – click here to buy.
---
As the musical sound of coughs and sneezes fills the office, I'm reminded that most homes do not have wall-to-wall carpet (especially not in the bathroom. Hopefully not in the bathroom). On that note, it's wise to have something snuggly to slip your feet into after a hard day of being exposed to a plethora of other people's germs.
But why settle for simply slippers? Hugs&Co. know that you can't always buy the car of your dreams, but you can buy part of it and hide it under your feet. To that end they've produced the TS1 model, a British driving loafer with a sole made entirely from up cycled tyre material. One thing's for sure, you won't be slipping on a stray copy of Country Life in these bad boys (so much traction).
TS1 Model British Driving Loafer in slate grey by Hugs&Co. for £150, find at www.hugsandco.com.
---
Made from Liberty London cotton, this soft dressing gown with its bold abstract circle print is perfect for lounging around the house on a cold winter's day.
Liberty Achilles print dressing gown, £185 – click here to buy.
---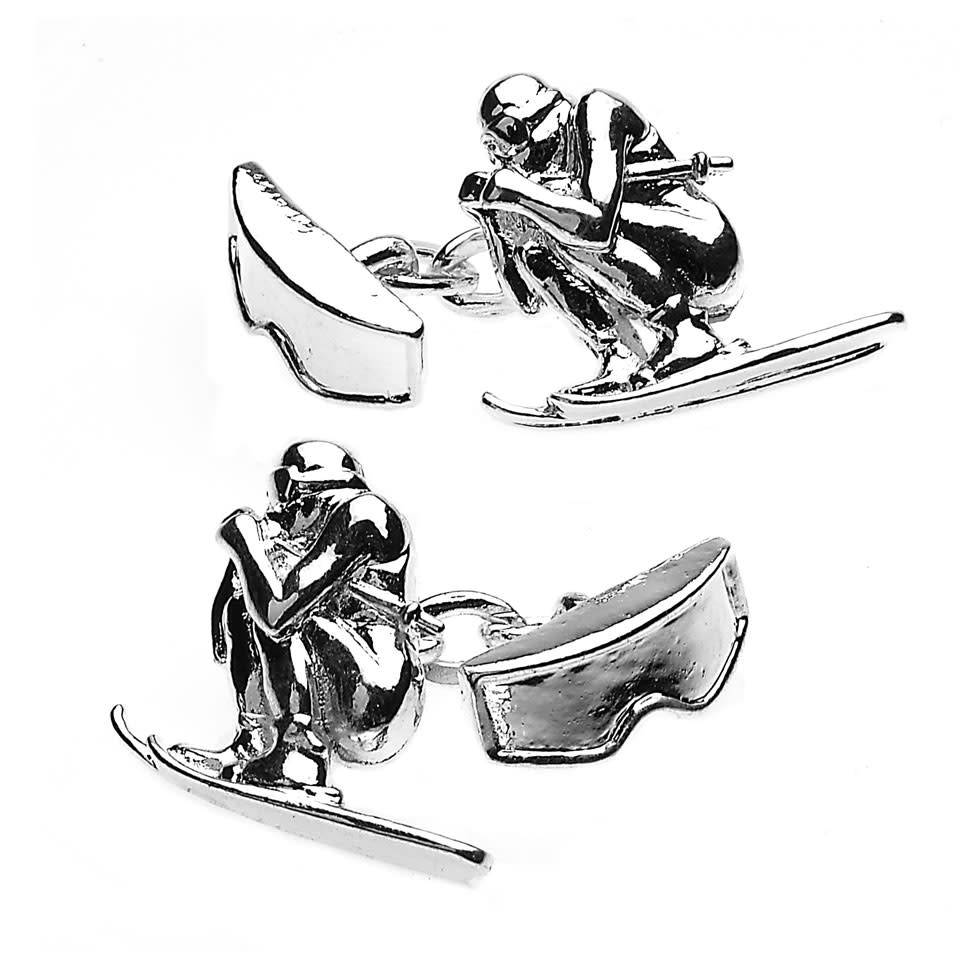 Made in England with a variety of different designs – from tennis to these lovely skiing ones.
Skiing cufflinks by Oliver Brown, £25 – click here to buy.
---
Bring an explosion of colour to any suit.
Nova pocket square by Geoff Stocker, £45 – click here to buy.
---
For the man who has everything – except a really fun pair of boxers.
Tropical feather boxer shorts from Pandora's boxers, £24 – click here to buy.
---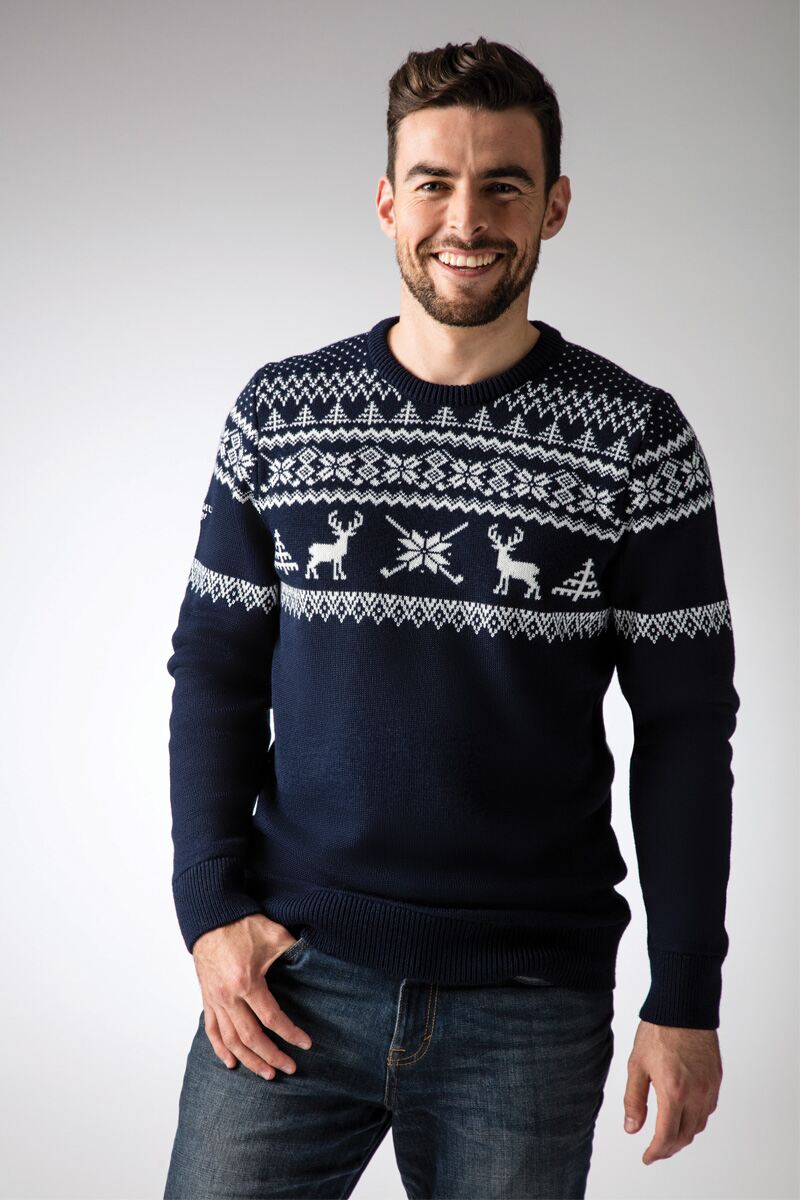 Made in the UK from Italian spun merino wool, this Glenmuir jumper is a wonderful gift for a golf lover – or anyone who wants to swap their snowman monstrocity with a classier version.
Mens Fairisle Patterned Christmas Sweater by Glenmuir, £50 – click here to buy.
---
The ultimate gift for men who like to travel in style. And also for those who just love the name 'Man Gun Bear'.
Handmade leather washbag forom Man Gun Bear, £149 – click here to buy.
---
The Double Wire Razor and Brush stand with bowl, a stylish edition to any bathroom.
Regency collection with bowl, Truefitt & Hill, £170 – click here to buy.
---
Avoid burning in style – why not add the matching tea towel and apron for a smart kitchen set.
Pheasamt-and-vine oven gloves, £25 – click here to buy.
---
A casual belt to make a change from his usual brown and black numbers.
Sinatra tan and pale-blue suede belt by Elliot Rhodes, £135 – click here to buy.
---
An English saddle leather backgammon board, with precision dice, counters, dice cups and a doubling cube.
Asprey's backgammon set, £3,200 – click here to buy.
---
A gorgeous hallmarked sterling silver cocktail shaker with yellow and black enamel detail.
Lighthouse cocktail shaker by Asprey, £8,250 – click here to buy.
---