Looking for a present for a four-legged friend? Or someone somewhat obsessed with theirs? Take a look at our suggestions for Christmas gifts for dogs.
A staple in every pet owners life — food, lead, bed, toys…and a portrait of them dressed up as a military general. You won't know how you ever lived without it.
---
Good dogs need good collars, and this particular one from Fairfax and Favor —  handmade from 'butter soft leather' — is just the ticket.
Recommended videos for you
---

A treat for your dog and a treat for you, because with this neat little design from Sbri you'll never have to put your hands into pockets full of broken biscuits and crumbs ever again.
---
Made in Dorset from a bespoke Eaton textured fabric with leather piping and beech bun feet, you can choose from a Dachshund, Labrador or Spaniel print to help add a touch of canine-inspired decor into your home.
---
A fantastically unique gift – just so long as you can get the pet in question to sit still for long enough. Human portraits are also available and all artwork comes mounted, signed and sent for free anywhere in the world.
£45 for two from Silhouettist.uk
---
Sometimes you can't go wrong with an old classic, and this lobster rope toy from Daylesford is just that. Great for playful dogs who have a particular penchant for crustaceans.
£16.75 from Daylesford Organic
---
If rugby is more your dogs game, then treat them to this 100% pure new wool toy from Lazy Pheasant. Each ball is handmade in Scotland from ethically sourced wool producers and are made the same size as a standard rugby ball.
---
For pets too posh to walk, gift them the luxury of travel via their own personalised tote bag. Each bag is made from a heavy-weight canvas with a reinforced, removable bottom, making it ideal for washing. There are pockets for treats, bags and leads, and it features a zipped top and 'peek-a-boo' opening for extra doggy security.
---
A practical gift for dogs who like to inhale their food (labs, we're looking at you).
---
Designed to 'keep your dog feeling warm and looking cool,' this practical water resistant coat from Mungo and Maud is ideal for smaller and older dogs who are more susceptible to colder temperatures.
---
If you're one of those few lucky dog owners whose pup doesn't destroy every nice thing you purchase for them, reward their angelic behaviour with a cosy blanket like this one.
Grey & Wolf Faux Fur Dog & Puppy Blanket by Lords & Labradors, from £67 – click here to buy.
---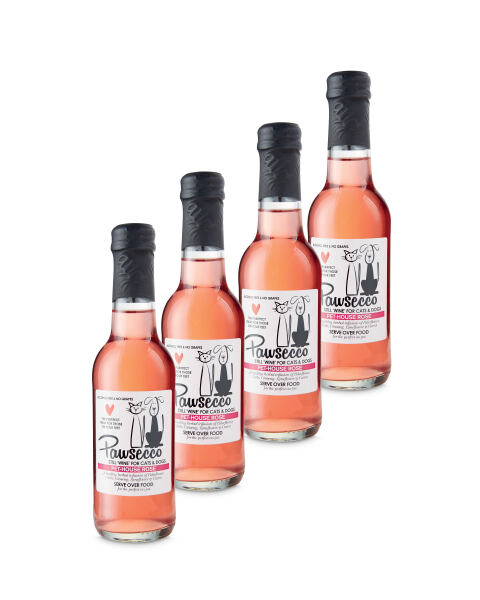 If there was ever a time of year to treat your canine friend to a bottle of bubbly, it's Christmas.
Rosewood Rosé Pawsecco four pack from Aldi, £7.96 – click here to buy.
---
This gift box includes a PitPat (the canine's answer to a FitBit) as well as a host of festive treats for your favourite terrier. Pawfect for the fitness-conscious dog owner, this handy device is shipped the same day and could be with you tomorrow. With New Year's resolutions around the corner, who doesn't want to get fit with their furry friend!?
PitPat Christmas Gift Box, £49 – click here to buy.
---
For the dog who doesn't suit nylon – and appreciates a little fuss now and again.
Plaited-leather collar from Mungo & Maud, £102.50 – click here to buy.
---
Your dog will be so warm and cosy he won't want to take it off' claim the makers. Obviously his lack of opposable thumbs would make doing so a near-impossibility anyway, but you know what they mean.
Equafleece dog jumpers, from £20 – click here to buy.
---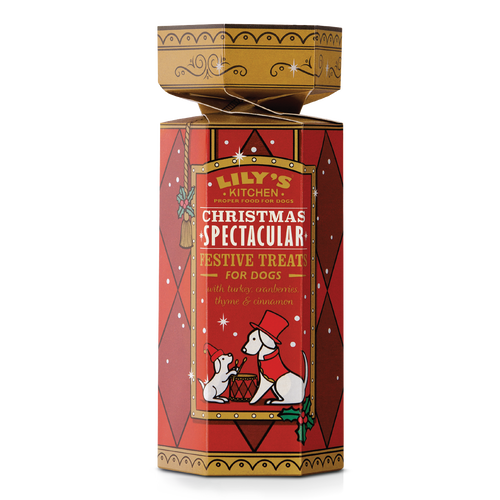 Why should we have all the Christmas fun?
Cracker for dogs by Lily's Kitchen, £3.95 – click here to buy.
---
In the town or country, your four-legged friend is sure to be the most fashionable (and cosy) pooch on the path.
The Kensington wax quilted coat from Bone Idol, from £360 – click here to buy.
---
A stylish piece, perfect for kitchens or living rooms, designed to keep your dog off the floor and out of cold draughts.
Raied rattan dog bed by Charley Chau, from £240 – click here to buy.
---
The easy way to dry off your pets this winter, saving them from the cold (and your carpets from the damp).
Dog-drying mitts from Ruff and Tumble, £18 – click here to buy.
---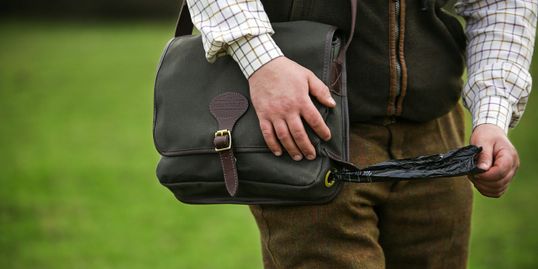 Complete with washable inside pocket, bag dispenser and spaces for bowls and leads.
Houndsley dog walking bag, £149.50 – click here to buy.
---
Our Christmas gin special includes some of our favourites available right now.
---