Celebrities past and present have moored up at this former coach house-turned buzzing restaurant, and it's now looking for a new custodian
Why just buy a plain old period property when you can have one which comes with guaranteed A-listers visiting by boat?  From Princess Diana and John Wayne to Elizabeth Taylor and George Clooney, The French Horn has seen them all.
On the market for the first time in 50 years, the 19th century Oxfordshire hotel and restaurant is listed with Haslams and Christie & Co for offers over £12 million (so your new celebrity friends may come in handy…)
Eagle-eyed Midsomer Murder fans may already be familiar The Thames-side building, as it has appeared in the drama, as well in films and in literature.
Author Jerome K. Jerome was such a fan he set his 1889 novel Three Men in a Boat in the former coach house. 'It is the most fairy-like little nook on the whole river,' he said. 'It is more like a stage village than one built of bricks and mortar.'
Recommended videos for you
Fairytales aside, its popular French cuisine has attracted high-esteemed guests over the years, including royalty. According to the agents, Princess Diana and Princess Margaret both apparently frequented The French Horn, and it was also one of the out-of-town spots frequented by the (in?)famous Thursday Club, where the late Prince Philip used to meet up with his friends back in the 1940s.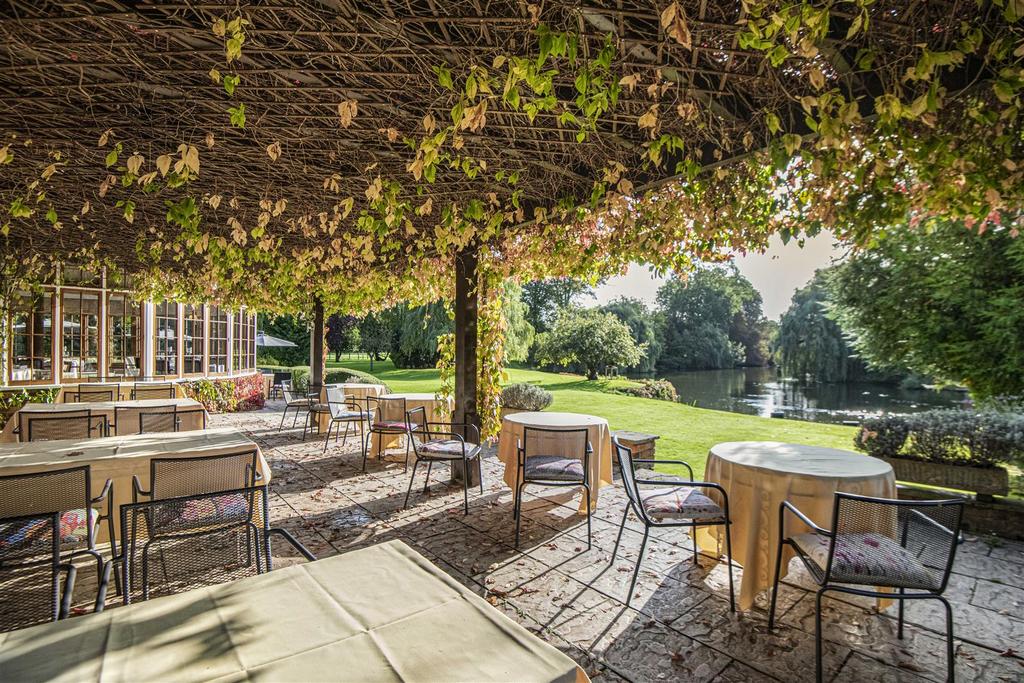 Hollywood stars across the ages, from Rock Hudson to George Clooney, have also been spotted over thee years within its Virginia creeper-clad walls.
If you become tired of all the celebrity spotting, fear not, as there are plenty of space to retreat to. The property is set in more than eight acres, with a row of 19th century mill cottages, plus a River and Bridge House — 14 houses in total — giving you the choice to enjoy the riparian lifestyle wherever you please.
The French Horn in Sonning on the Oxfordshire/Berkshire border is listed with Haslams/and Christie & Co for offers over £12 million
---