London is full of beautiful gardens tucked away from view – and they make wonderful homes, as Eleanor Doughty explains.
Make a turn off some of the capital's busiest streets and, if you're lucky, you may happen upon a garden square, an idyll in central London. They're a protected species, accessible only with a key and only a few are handed out. Should you find yourself locked in one, it can be difficult to escape – even though Julia Roberts pulls it off in Notting Hill, climbing the railings is a far from ladylike option.
One of London's defining features, the garden square was built for living in, despite its exclusivity. As developments in the city make our green spaces ever smaller, living on a square is a smart decision. So important are they that, in 1931, the London Squares Preservation Act was introduced to protect more than 400 from being built over.
Luckily, some of the city's most famous squares are now public. Grosvenor Square, founded in about 1721, is currently home to the American Embassy; the media flock to Soho Square for after-work drinks; and on Berkeley Square you can watch Lamborghinis idly promenade.
In a few weeks' time, even more of these idylls will be accessible: June 17–18 is Open Garden Squares Weekend, during which more than 230 private and little-known examples will be open for public viewing.
The properties that surround these desirable squares can command eye-watering prices – but should your budget stretch this far, life on a garden square offers several bonuses.
The first is location: they are, for the most part, in London's most desirable areas. And Thomas van Straubenzee, managing director of prime property agency VanHan, believes that there's also a good sense of community. 'They're quite social – people can enjoy barbecues in the summer, some allow dogs, some have tennis courts. It's an added bonus to have a key to a garden square – they're bigger than your private garden and more private than a public park.'
For parents, there's also a comfort in knowing you can allow your children out to play, all within safe view of the kitchen window.
Modern developments are now springing up which feature garden squares, suggesting that their popularity will only grow. Roarie Scarisbrick, a buying agent with Property Vision, agrees: 'There are few better ways of living in London than being on a garden square. How amazing to live right in the middle of a huge city, yet look out onto the manicured gardens and leafy plane trees.'
Mr van Straubenzee names South Edwardes Square in W8 as his favourite, while Mr Scarisbrick opts for Ladbroke Square in Notting Hill, W11. 'However, beware the rules,' he cautions. 'Some are pretty archaic, almost unchanged from Victorian days. One communal garden in Notting Hill still has a notice preventing the use of tricycles and catapults.'
---
Connaught Square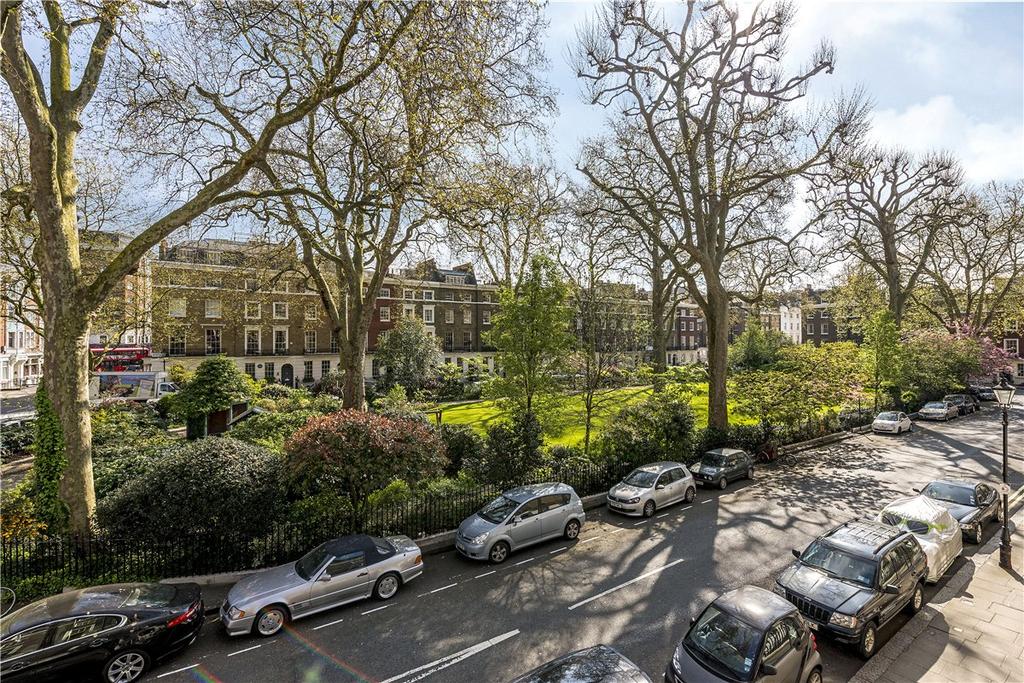 This lovely square in Bayswater W2 currently has a four-bedroom Grade II-listed town house is on the market for £6.5 million with Carter Jonas.
For something a little larger, Savills have this extraordinary five-bedroom house on the market for £7.5 million.
---
Eaton Square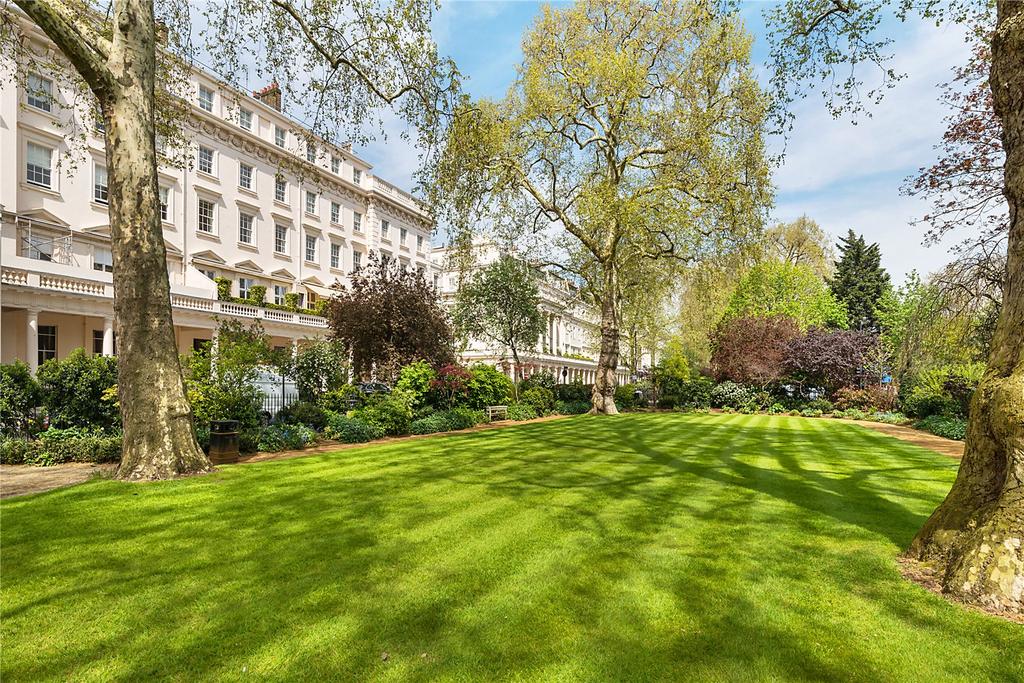 On Eaton Square in Belgravia SW1, Strutt & Parker are asking £16.95 million for a two-bedroom first-floor 'trophy flat'.
It's a beautifully-appointed place, but if you need a bit more space then the same agent has this five-bedroom place for sale at £29.5 million, while this four-bedroom flat with Savills is on the market at £25 million.
---
South Edwardes Square
This square in Kensington W8 has a 'large lateral property' for sale for £23 million via Van Han – it's an 'off market', so you'll have to contact the agent for details.
---
Lillie Square
There's a more modern take on the square in Earl's Court SW6: Lillie Square, with a garden by Chelsea Flower Show gold-medal-winning Andy Sturgeon, has recently welcomed its first residents.
---
 Hempel Gardens
In Bayswater, W2, the building that once housed the Hempel Hotel has been replaced by Hempel Gardens, a collection of 18 luxury apartments off Craven Hill Gardens. Prices range from just under £900,000 to just under £7 million.
---
Kensington Garden Square
Last summer, around the corner on Kensington Garden Square, Garden House was launched, a collection of 58 apartments in a stucco-fronted Victorian mansion building with a two-acre garden. Prices start at just under £1 million.
---
During the Middle Ages, The Palace House was one of the finest residences of the Bishops of Winchester.
Since it's inception, Country Life has been famous for showcasing some of the most wonderful properties on the market in
---