This irresistibly pretty house in Suffolk is a Grade I-listed wonder in its own right, even before you consider its place in film lore.
De Vere House is one of the most eye-catching homes in the beautiful village of Lavenham, a house twisted by age into a delightfully higgledy-piggledy appearance that is utterly beguiling. The house is on the market via Carter Jonas at £995,000.
The medieval charm of this home – herringbone brick (or 'nogging'), leaded mullions and ornate carved timbers – has made it one of the most photographed private houses in Britain.
That fame no doubt brought it to the notice of the makers of the Harry Potter film adaptations, who used it as Harry Potter's childhood home in Harry Potter and the Deathly Hallows as part of the fictional village of Godric's Hollow, where Harry lived as an infant before his parents were killed.
Hollywood fame has made it even-more photographed: the Daily Telegraph even claims that it is the second-most photographed home in Britain after 10 Downing Street (though they don't seem to have a source for where they've plucked that statistic from).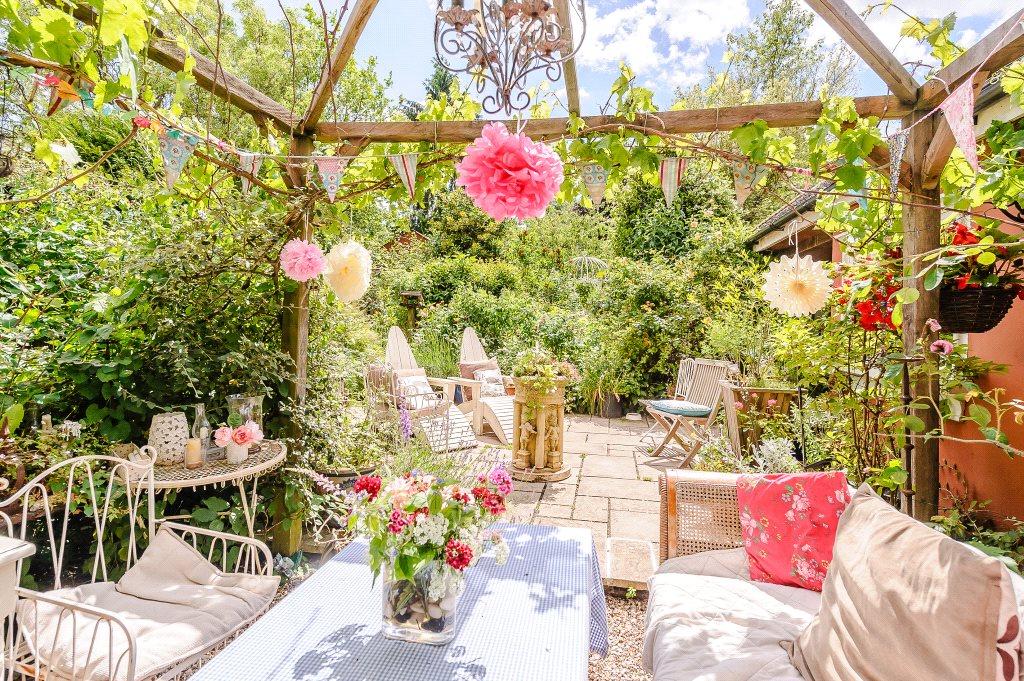 In the film, the house is in a state of disrepair after years of neglect; thankfully, the real-life interior is just as entrancing as the exterior, with huge timber beams, fireplaces, wall paintings and a rare stone spiral staircase with a carved brick handrail.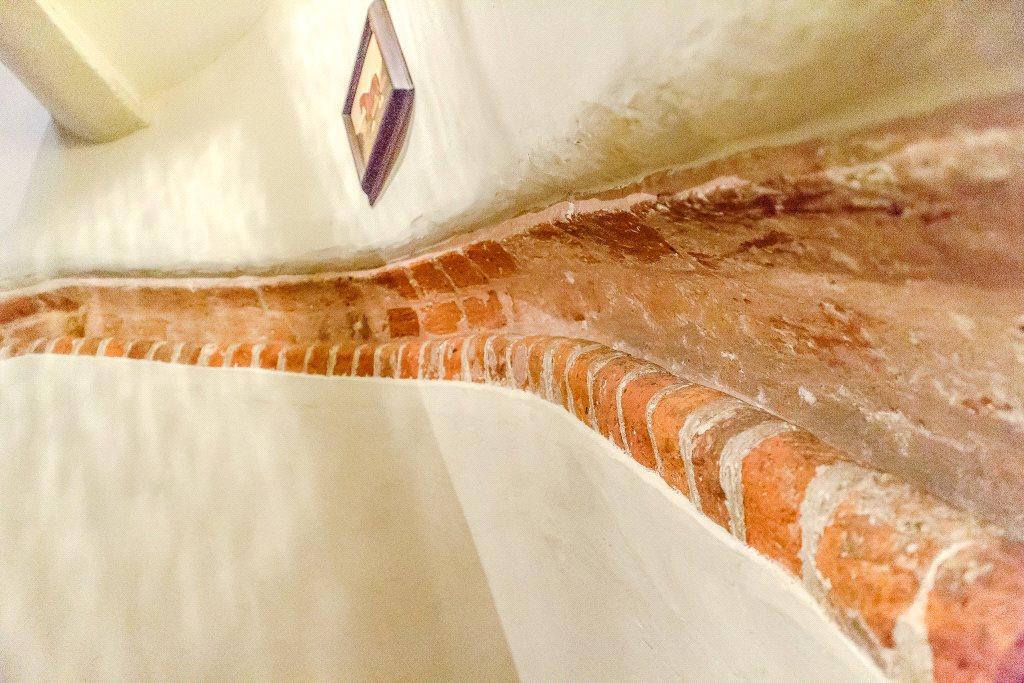 Currently, the house is split into two, a main four-bedroom house and a two-bedroom section used as a holiday let. There is nothing to suggest any difficulty in returning it to one larger place, however.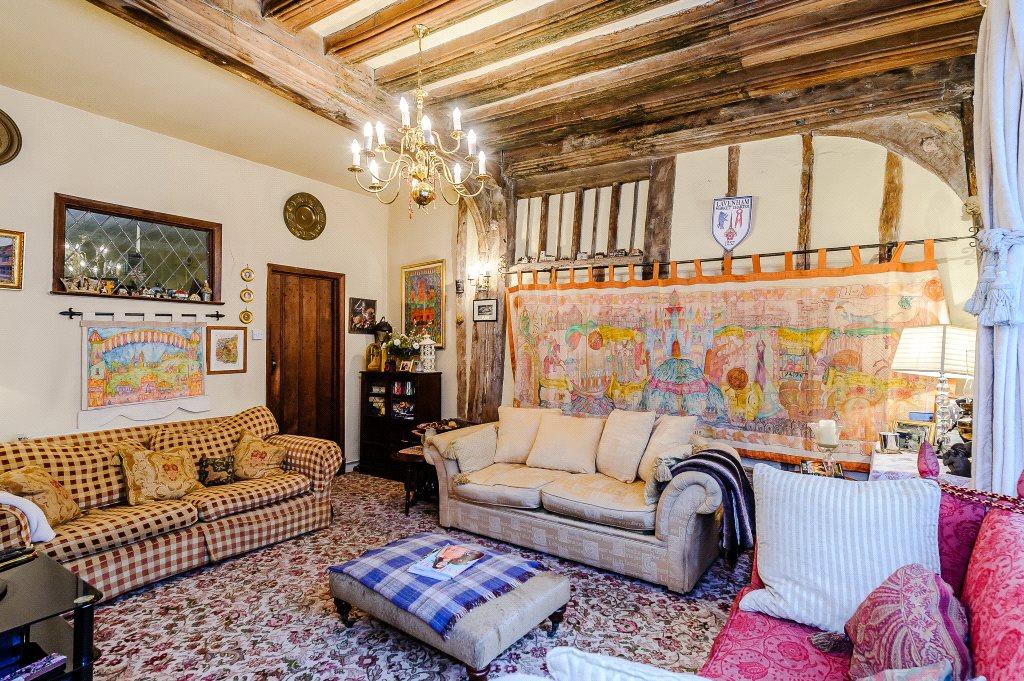 Whoever buys the house will be taking on a place that has lasted almost a thousand years. It is originally believed to have been built in the 12th century by the De Vere family – at the time a dynasty second-only to the crown in wealth – though it has been added to and tweaked many times over the years.
Beyond the house there are grounds and gardens of just under half an acre which include a terrace framed by honeysuckle, roses, lavender and irises.   A brick path leads passed a small lawn under an arch to a generous expanse of grass with mature trees, an old stable, garden stores and a kitchen garden.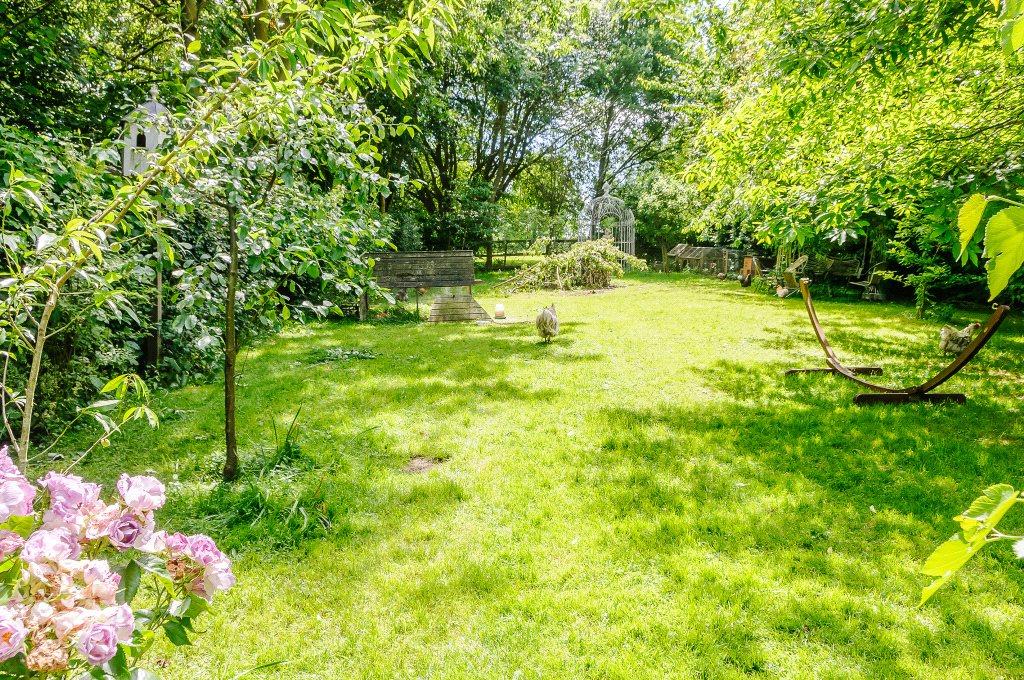 De Vere house went on the market once before, back in 2012. Now it  is on the market again via Carter Jonas at £995,000 – see more details and pictures.
---
Luckington Court has returned to the market after 70 years.
If you're a self-confessed Game of Thrones geek and watching the show just isn't enough, visit Ballygally Castle - the
Credit: Richard Munckton
It may be gone from our screens, but Giles Kime believes that the hugely-successful Downton Abbey has left a lasting
---