If you're a self-confessed Game of Thrones geek and watching the show just isn't enough, visit Ballygally Castle - the perfect base for exploring the Irish filming locations.
It's been a long time coming, but Season 7 of HBO's adaptation of George R.R. Martin's epic fantasy novel kicks off on Sky Atlantic this coming Monday 17th July.
Die-hard fans will know the mythical lands of wildlings, warriors and dragons were painstakingly recreated at a number of beautiful locations worldwide.
In Season One, Malta's former capital, Mdina took a starring role as the biggest city in fictional Westeros – King's Landing. From Season Two onwards, Dubrovnik's old town took Mdina's place with its 1,940-metre-long battlements, perfect for vile Joffrey to parade along. The island of Lokrum, 4km off the coast of Dubrovnik, also posed as the ancient port of Qarth.
In Season Six, Daenerys Targaryen and her dragons freed an army of slaves from Slaver's Bay. This location was Essaouira, just three-hours' drive from Marrakech. Almost 4,000km north, a suitably chilling location was used for 'North of the Wall' – Iceland's Vatnajökull glacier became home to the wildlings and White Walkers.
The breathtaking landscape of Northern Ireland has also been used frequently throughout the series. Castle Ward in County Down, portrayed Winterfell, home of the Starks and Belfast is home to Titanic Studios where Game of Thrones is shot. A number of locations were also used along the stunning Antrim and Causeway Coastal Route.
Perched on the tip of the famous Causeway Coastal Route, sits Ballygally Castle. A gorgeous 17th century seat cum luxury hotel now offering a unique tour for Game of Thrones fans.
The tour starts on the beautiful Antrim Coast Road. See and hear where filming took place along the local routes of Sallagh and Glenarm and where legends and stories shape the route.
Step off at Carnlough Bay, and dip if you dare, then on to the Stormlands where Melisandre of Asshai gave birth to her 'shadow creature' who went on to slay Renly Baratheon. Ballycastle, east of Murlough Bay, was the setting for Theon's potentially incestuous horseback ride with his sister Yara, and the scene where Davos is rescued after the Battle of Blackwater. Ballycastle is also the birthplace of Game of Thrones actor Conleth Hill (Varys).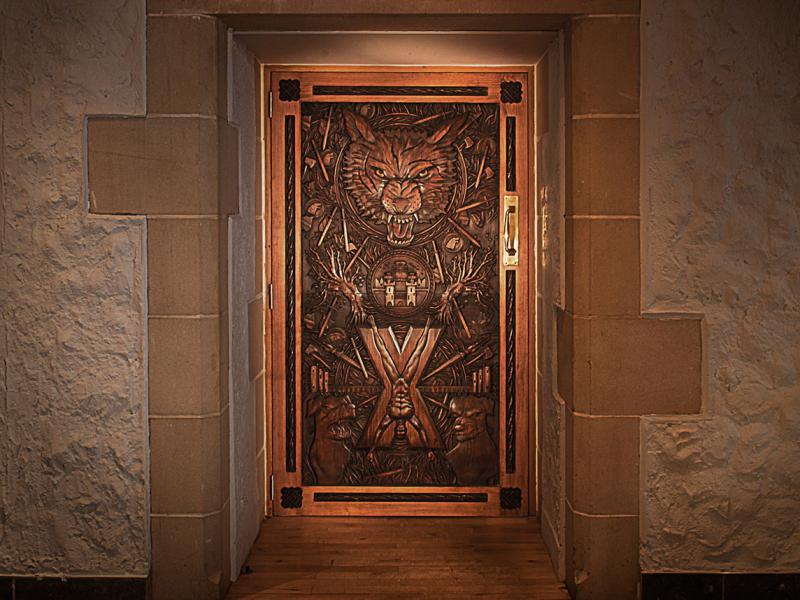 You will also visit Carrick-a-Rede Rope Bridge – an iconic crossing that connects the mainland to Carrick-a-Rede Island. When not being utilised a filming location, the bridge is used by local salmon fishermen.
A Tourism Ireland initiative has scattered ten intricately designed Game of Throne doors across key filming locations. The tour will wind you past three of these Doors en route (which are conveniently located in local pubs), before arriving at the breath-taking Ballintoy Harbour, the home of the Rugged Iron Islands for Theon's homecoming scene. Most recently, it is where Lady Melisandre gets back to doing what she does best: playing with fire.
That evening, back at Ballygally Castle, you will feast at a banquet (rest assured Lord Walder Frey and his cronies will not be in the vicinity) followed by an overnight stay and breakfast.
The Game of Thrones Tour Package is available from £140 pps in a superior room. For Bookings call Ballygally on 028 2858 1066 or visit hastingshotels.com
---
Credit: Orla McCarthy
Agnes Stamp reviews Connemara Equestrian Escapes, one of the best riding holidays in Ireland.
This lovely country inn lies in the heart of the Surrey Hills between Farnham and Haslemere, and is full of
We select the most romantic getaways around the world.
---