Smuggler, property tycoon and gentleman – William Baldock was among the wealthiest men in England.
At the time of his death, William Baldock was a well-respected property tycoon, owning houses across the south east of England. He was also half-way through building what was then claimed to be the largest private house in the country. Not bad going for a man who started off as a smuggler before moving on to brewing and then property.
The launch onto the market of the elegant, mid-Victorian Petham House at Petham, near Canterbury, east Kent, at a guide price of £3.95 million through Strutt & Parker , recalls the remarkable life story of Baldock – one of Georgian England's most fascinating business characters.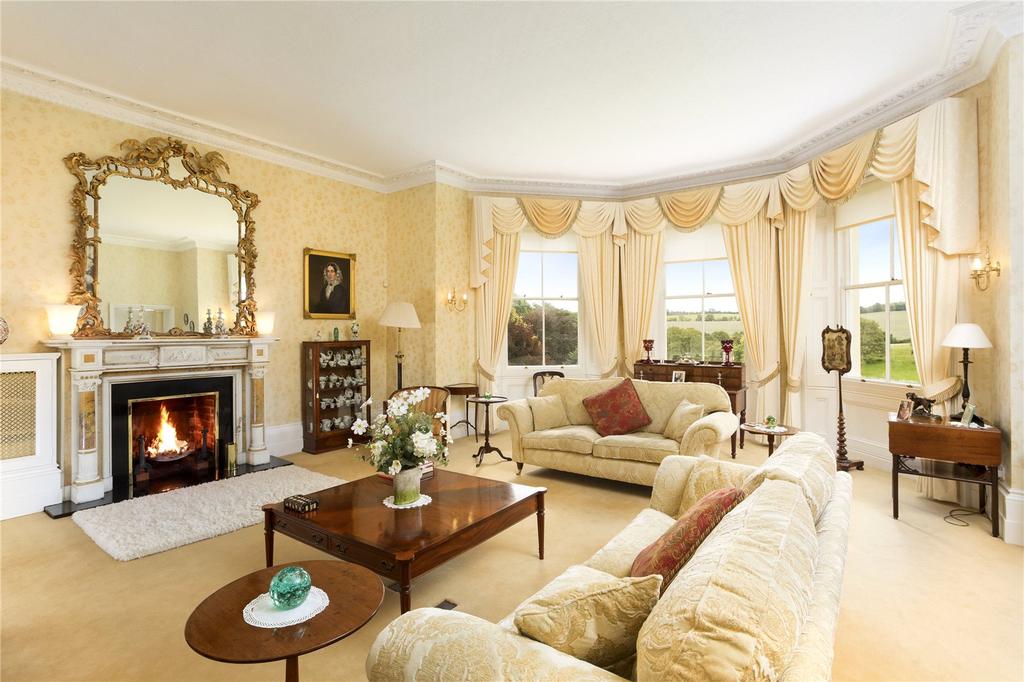 Upon his death in 1812 Baldock was still building and enlarging his own Georgian home – the largest private house in the county, or so it was claimed – much of which, sadly, was demolished to make way for the present home which lies on the site.
Although little is known of William's early life, he managed to infiltrate the lucrative smuggling network operated – behind a cloak of the utmost respectability – by the Seasalter Company, founded by Dr Isaac Rutton of Ashford and based at the Seasalter Parsonage Farmhouse, which the good doctor leased from the Dean and Chapter of Canterbury.
Having made enough money from his own smuggling activities to buy St Dunstan's Brewery in Canterbury, William expanded the Seasalter Company's sales of contraband throughout east Kent under cover of the brewery's legitimate distribution system and, when Dr Rutton died in 1792, acquired the remaining lease of the farmhouse from his sons.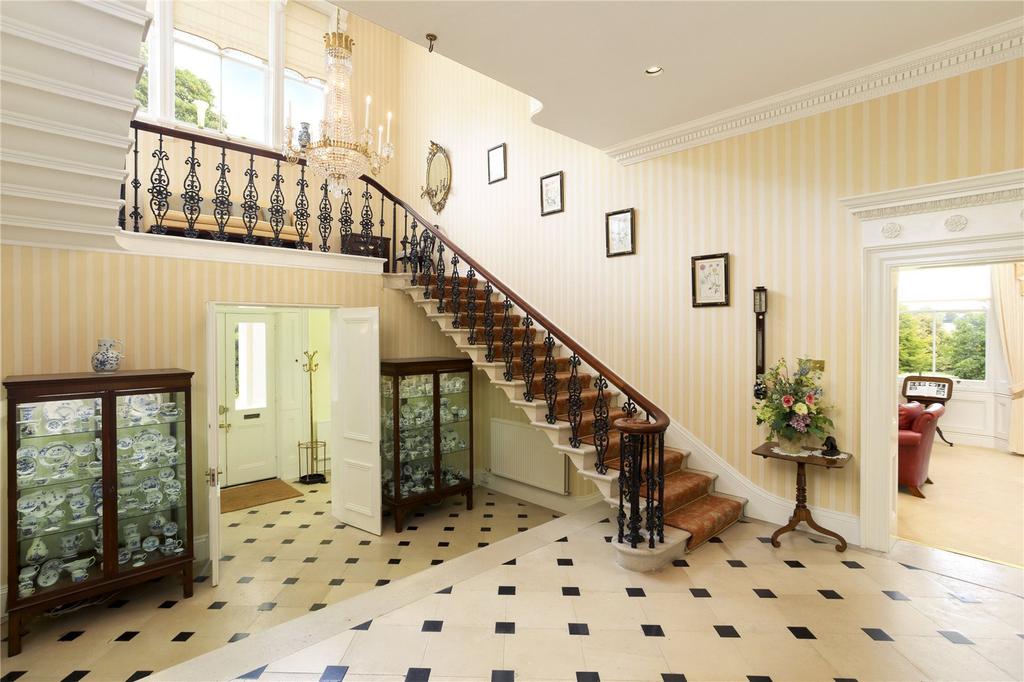 Always flying close to the wind, William invested in property and land 'from the Isle of Sheppey to the town of Deal', but, for him, the pinnacle of success was the purchase of the Petham estate around the turn of the century. Here, he indulged his passion for thoroughbred horses, which he raced on the Barham Downs, and rubbed shoulders with the local gentry of which he was now a part.
He also maintained a fine cellar of wines and liquors, sold after his death by Rainey Auctioneers of Bath, which listed the contents as '120 dozen of Valuable Wine, comprising Champagne, Claret, Hock, Port, Madeira, Sherry, Marsala etc., which were procured by the late Proprietor under most advantageous circumstances'.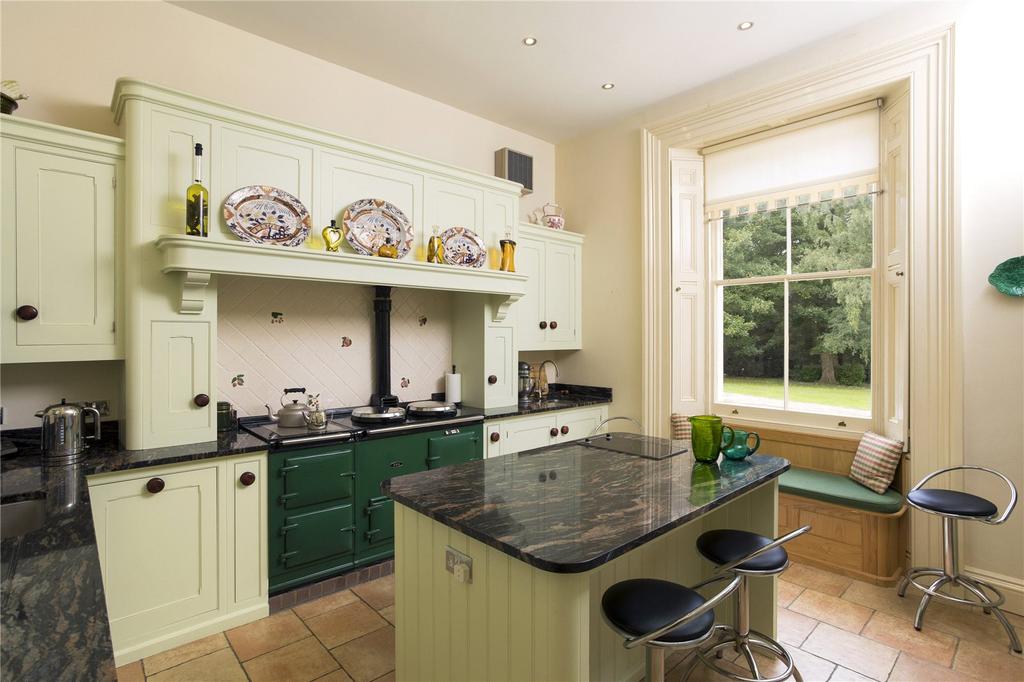 Following his widow's death in 1813, the Petham estate passed to William's nephew, William Henry Baldock. Renowned for the 'urbanity' that was then considered to be the mark of a gentleman, William Henry's social standing was reflected in his appointment as High Sheriff of Kent in 1818; he was also a magistrate and Deputy Lieutenant of the county.
At that time, his seat was described as 'an elegant modern structure, situated in a small park', which included more than 338 acres of woods and farmland.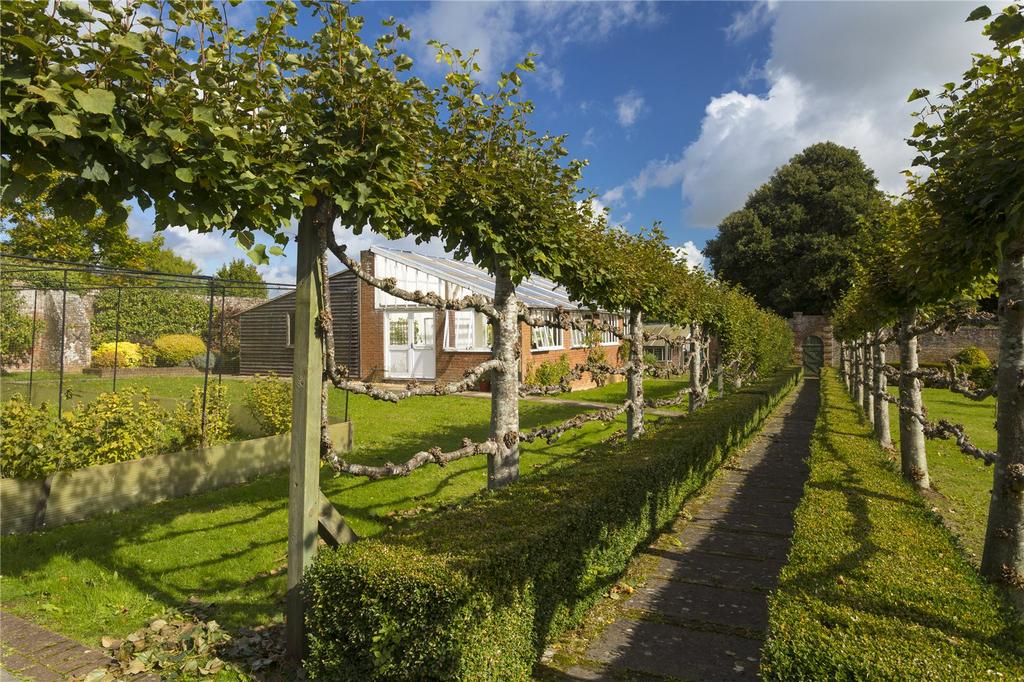 William Henry inherited the bulk of his uncle's estate, but little of his business acumen. In 1841, he was one of three partners in the Union Bank of Canterbury – it collapsed with massive debts, which the three partners were called upon to honour.
Unable to meet his obligations, William Henry was declared bankrupt and, the following year, suffered a major stroke, from which he never recovered.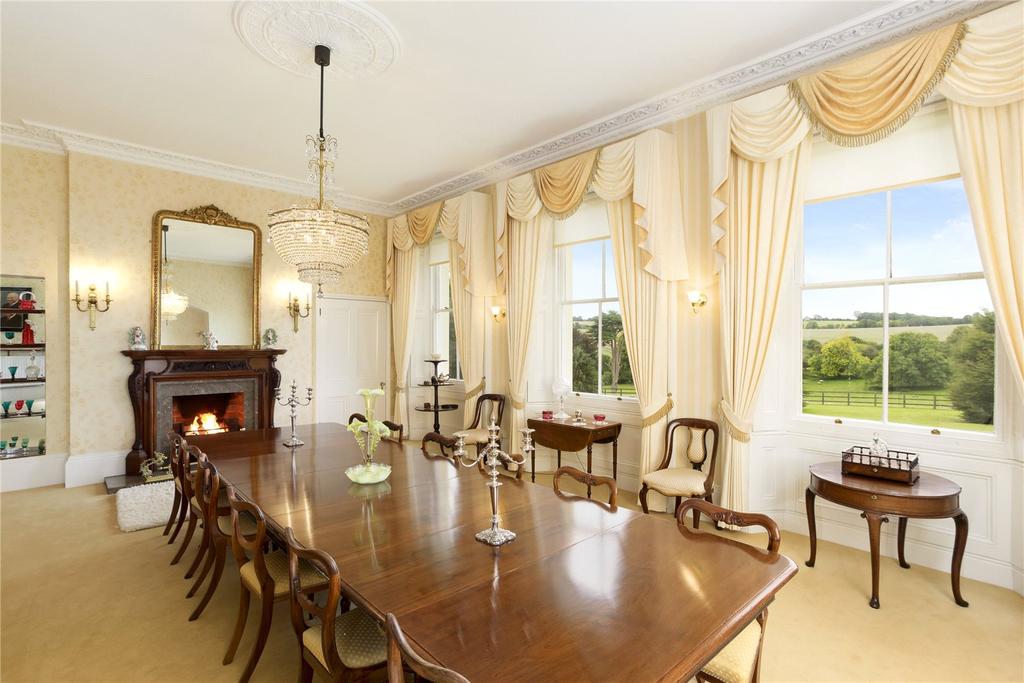 The next owner of Petham House was Thomas Henry Mackay, who, in about 1850, commissioned the architect Robert Palmer Browne to design a large, stuccoed, Italianate villa on the site of the Baldock house, which was demolished, apart from part of the old staff wing.
According to its listing, the new Petham House was stuccoed with nine tall chimney-stacks, built on two storeys with an L-shaped, two-storey service wing, later reduced to one.
Notable features include a massive porte-cochère on the north entrance front and a grand entrance hall with a fine stone cantilever staircase.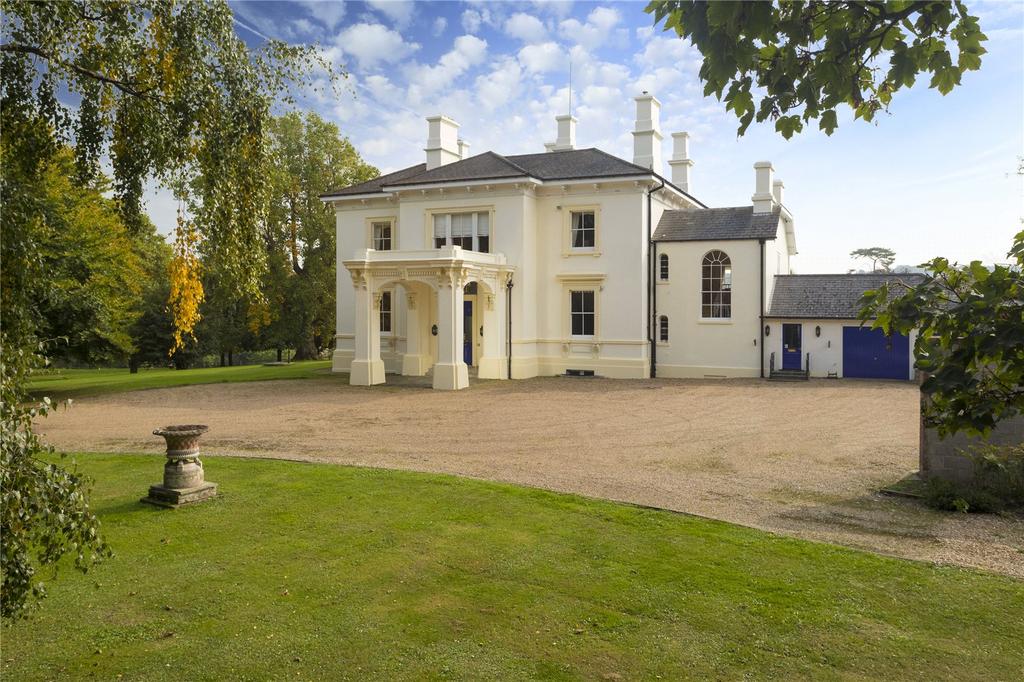 The house remained with the Mackay family for several generations before falling on hard times in the 20th century. It was rescued by its former owners, Mr and Mrs Graham, in the early 1980s.
At the time, the house wasn't listed, but even more disturbing was the fact that Petham's historic parkland, by then owned by a number of individuals, was an obvious development target, given its proximity to Canterbury and the rapid expansion of east Kent, following the completion of the high-speed commuter rail link to London.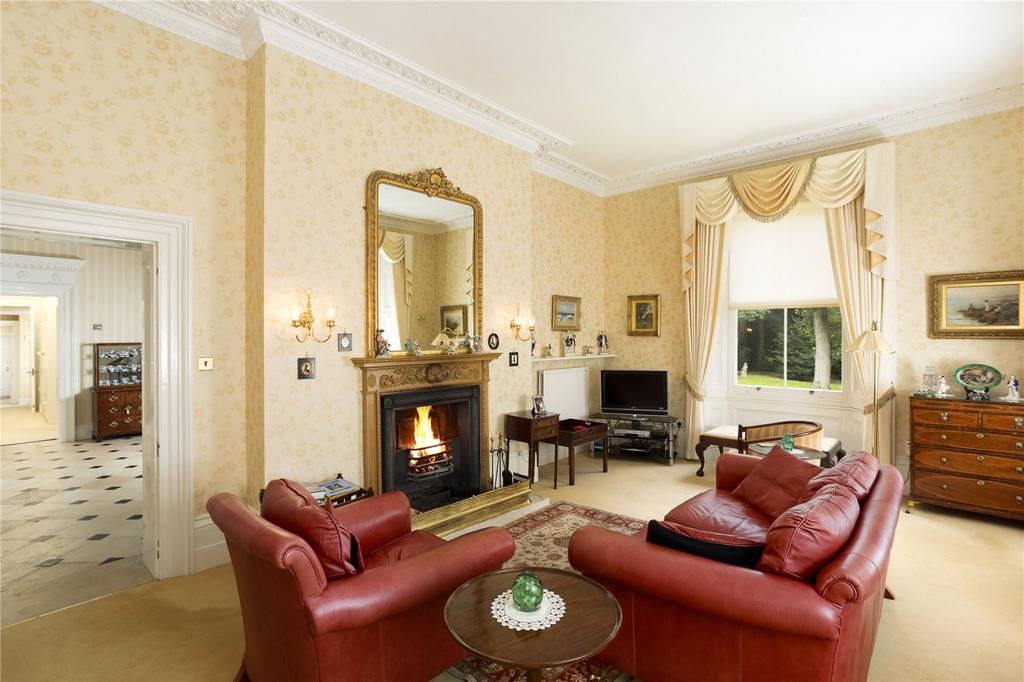 A campaign of polite, but persistent lobbying of the friendly local planners resulted in Petham House being listed Grade II in 1993 and the entire park being declared a conservation area.
In the ensuing decades, the Grahams lavished care and attention on the house and its grounds until, 12 years ago, they finally decided to call it a day and sold the house to its present owners.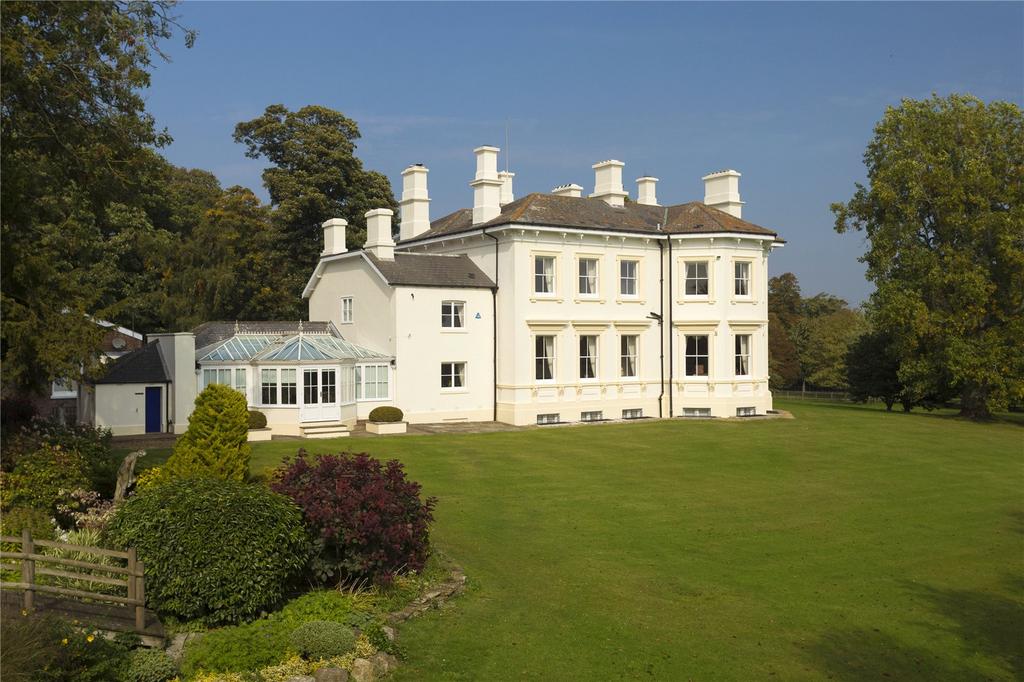 Now, they, too, are moving to be closer to family elsewhere in Kent and their charming, 10,000sq ft country house, set discreetly among the trees on high ground overlooking its 50 acres of gardens, parkland and the picturesque village below, awaits the next chapter in its intriguing history.
In immaculate order throughout, its boasts a reception hall, three impressive main reception rooms, a breakfast room, conservatory, five bedrooms and four bathrooms, with a gym, games room and office on the lower-ground floor.
Petham House is on the market with Strutt & Parker at a guide price of £3.95 million – see more details and pictures.
---
Credit: Tony Timmington
Kentlands is a remarkable Grade II-listed Arts-and-Crafts house in an idyllic location, sitting along a beach in the private Sandwich
Credit: Coombe Park
Within easy reach of London, Oxford and Reading lies an impossibly romantic house and estate, Coombe Park – a faded beauty
Brightwell Park offers the opportunity to re-create a beautiful quintessential English estate with a traditional 'big house' at its heart.
---