Love the Silver Screen? Annabel Dixon takes a tour of properties for sale with eye-catching home cinemas.
The films Barbie and Oppenheimer have taken box offices by storm recently. This is, declares the BBC, the 'summer of Barbenheimer'. But if you don't fancy heading to your nearest cinema for some Hollywood escapism, you could always kick back and watch a good movie at home.
From an award-winning architectural property in Kent, to a grand historic house on Brighton seafront, here are seven homes for sale with striking cinemas.
1. Highgate, London — £6,500,000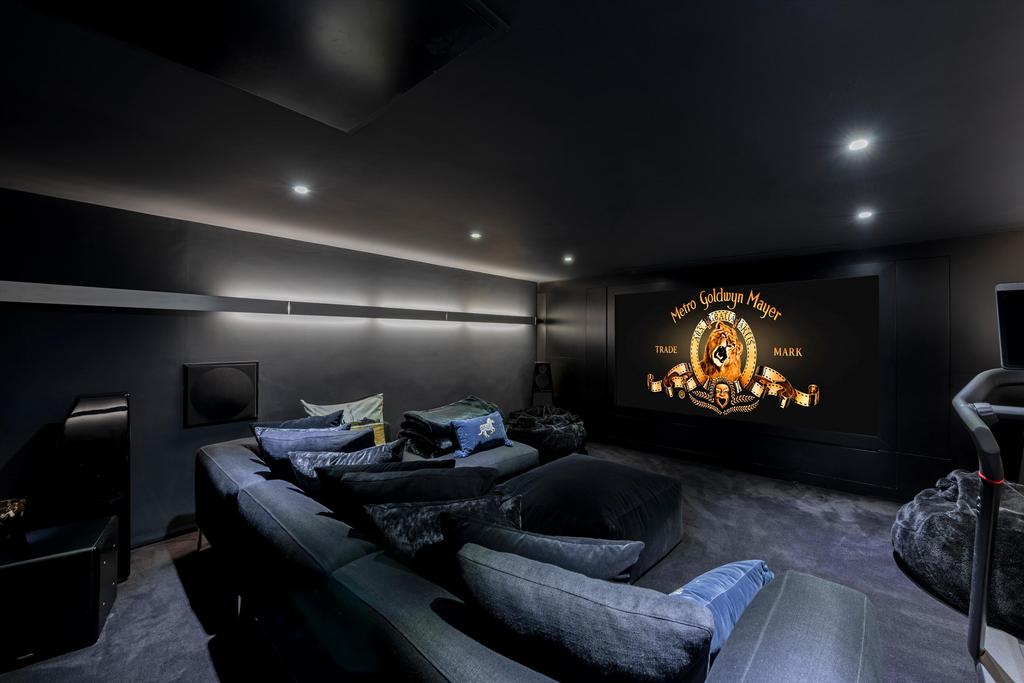 You can expect the full cinematic experience in this quirky property, which is sandwiched between Waterlow Park and Highgate Cemetery. The four-bedroom house boasts a retractable glass roof, floor-to-ceiling views across the cemetery, and a street façade that is 'mysterious and private'.
It is equipped with the latest tech, including an integrated audio-visual system and central controls for underfloor heating and lighting. The plush cinema is buried in the basement.
Recommended videos for you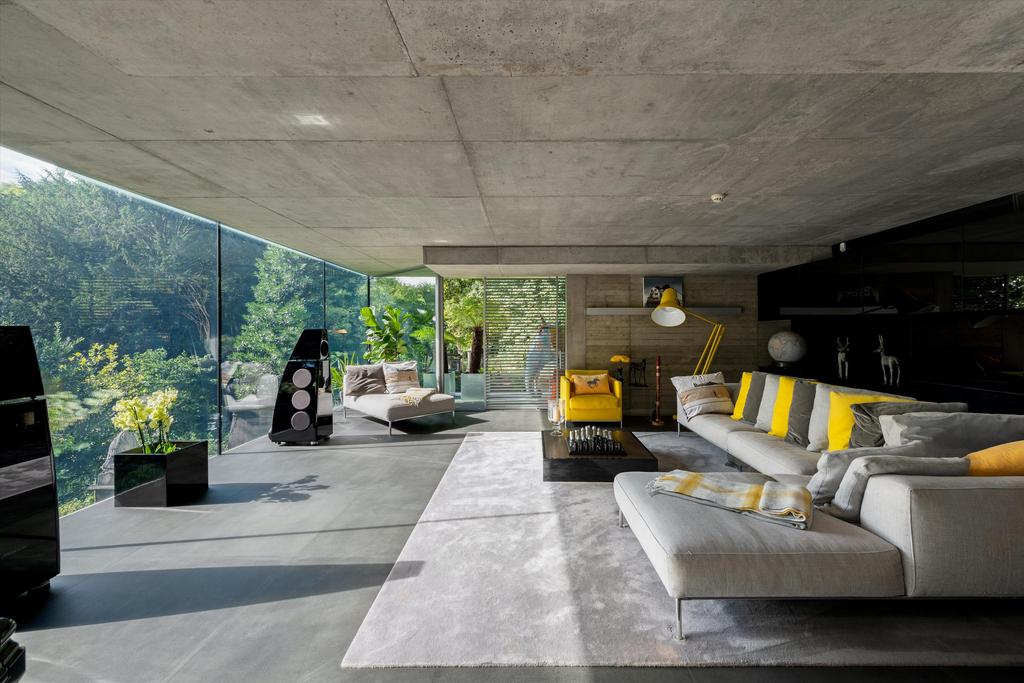 Little surprise then that the modern house has had several starring roles itself. It's been the subject of TV programmes and used as a backdrop in shows too. It has also featured in books about modern architecture, according to the selling agents.
For sale with Knight Frank and Beauchamp Estates. See more pictures and details for this property.
2. Rudry, Wales — £1,500,000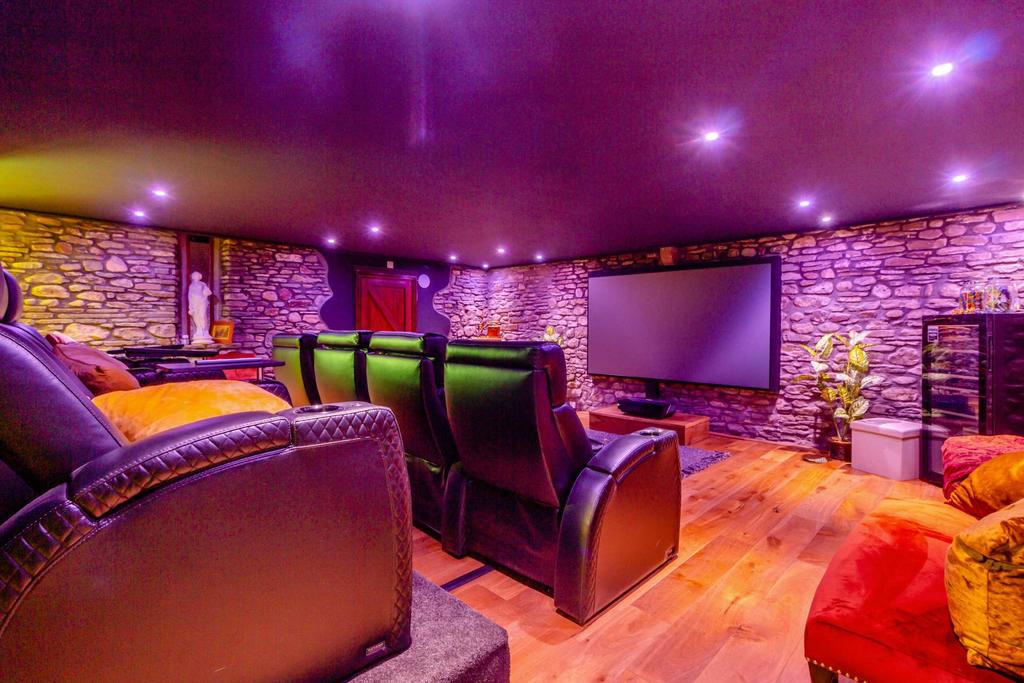 There is more to this four-bedroom property than meets the eye. It comes with a 'party barn' that includes a cinema with big chairs to sink into and dimmable lighting to create just the right atmosphere. There's also a kitchen (perfect for making snacks for the film – popcorn, anyone?), bar, spa area with a sauna and a steam room, gym, and games room.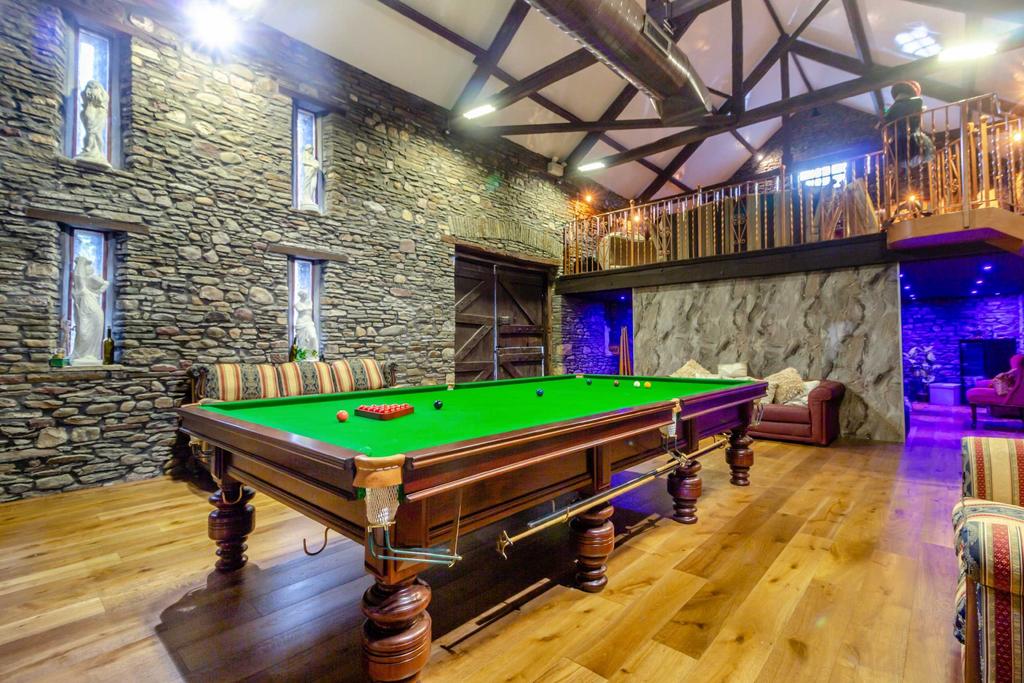 The main house has been brought up to date with a bright, sleek and contemporary look. It has an idyllic countryside setting in the Welsh countryside, yet is commuting distance to Cardiff.
For sale with Fine & Country. See more pictures and details for this property.
3. Sonning, Berkshire — £7,500,000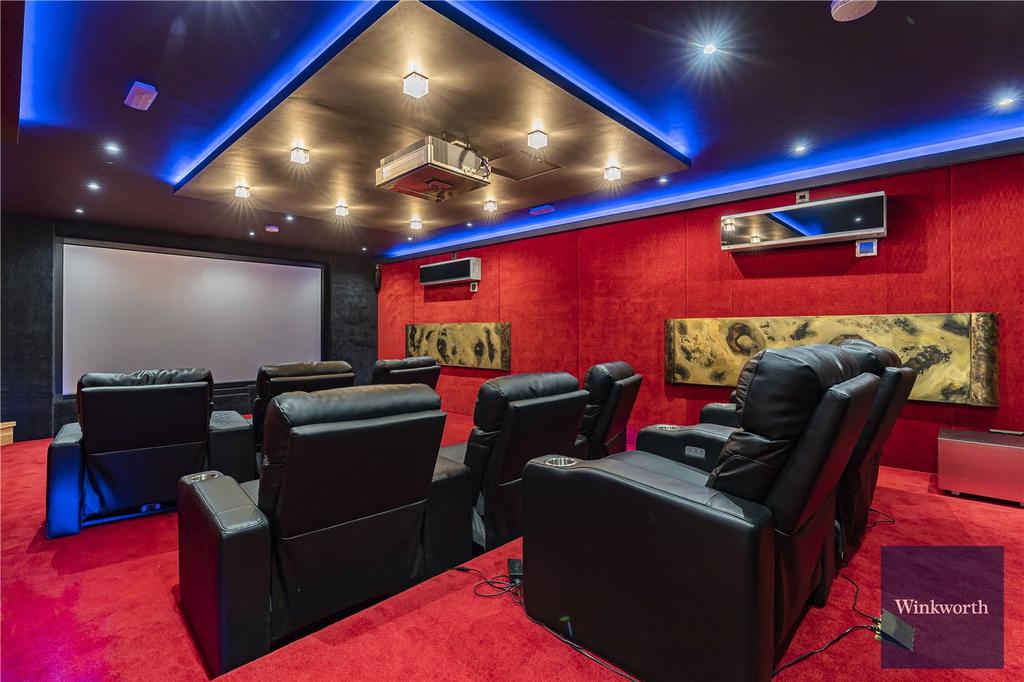 If you want to make an impression, look no further than this sprawling Thames-side mansion, which is thought to belong to psychic magician Uri Geller, media reports reveal. Built in 1970, and extended since, the palatial pad includes a glitzy cinema room. Think big screen, mood lighting and luxurious leather chairs.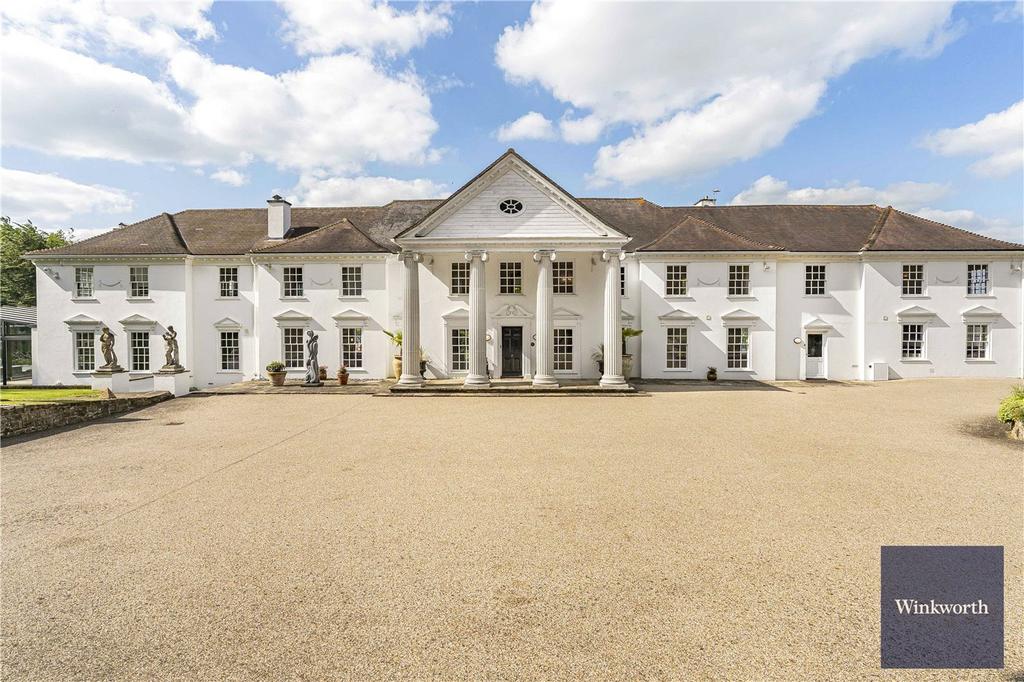 The nine-bedroom property, believed to have been modelled on the White House in Washington, seems to have it all: 110m of mooring on the river, manicured gardens, tennis court, swimming pool, gym, and a 'wine cellar/safe/panic room' not to mention some pretty grand interiors (including a golden loo seat).
For sale with Winkworth and Fine & Country. See more pictures and details for this property.
4. Brighton, East Sussex — £3,500,000
The cinema in this Grade II listed Regency house on Brighton seafront takes some beating. Sip a drink at the bar, entertain friends and then settle down in front of your favourite flick. This Great Gatsby-esque cinema features rosewood and bird's-eye maple veneers finished in high gloss and granite worktops.
Built in the early 1800s, six-bedroom Bedford House has an impressive pedigree. It was once the home of impressionist artist Cecil D'Oyly and subsequently the playwright Sir Terence Rattigan.
Acting stars Laurence Olivier and Vivien Leigh have been guests at the house too, according to the selling agent.
For sale with Hamptons. See more pictures and details for this property.
5. Koa at Electric Boulevard, Battersea Power Station, London — from £640,000
Want to escape the buzz of the city? Residents of Koa at Electric Boulevard can make the most of the tip-top amenities at Battersea Roof Gardens. These include the private Sky Lounge, on the 14th and 15th floors, which is home to a luxurious cinema as well as a bar, comfy lounges, workspaces, and a gym.
Koa at Electric Boulevard is a collection of studio, one- and two-bedroom apartments. It forms part of the transformation of the iconic Battersea Power Station site into a major new London neighbourhood on the banks of the River Thames.
For sale with JLL and Savills. See more pictures and details for this development.
6. St Austell, Cornwall — £3,250,000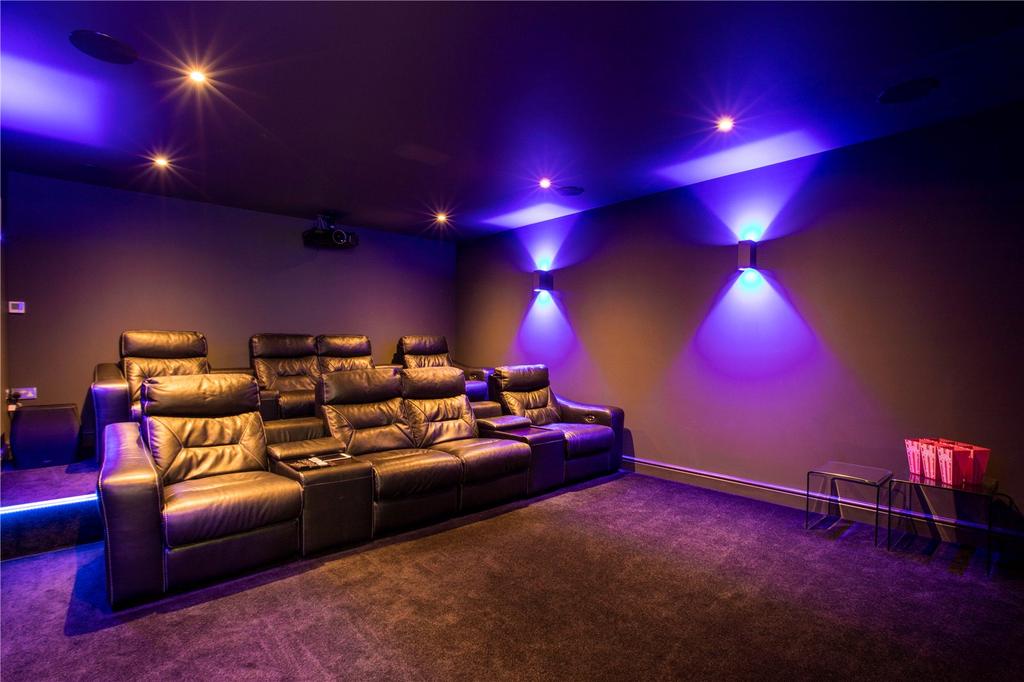 How could you tire of those panoramic views across the bay towards Charlestown? Still, if you were keen for a change of scenery at this spectacular five-bedroom house, then there's always the soundproofed cinema. It has an electric drop-down screen, bespoke lighting, comfortable leather chairs, and surround sound.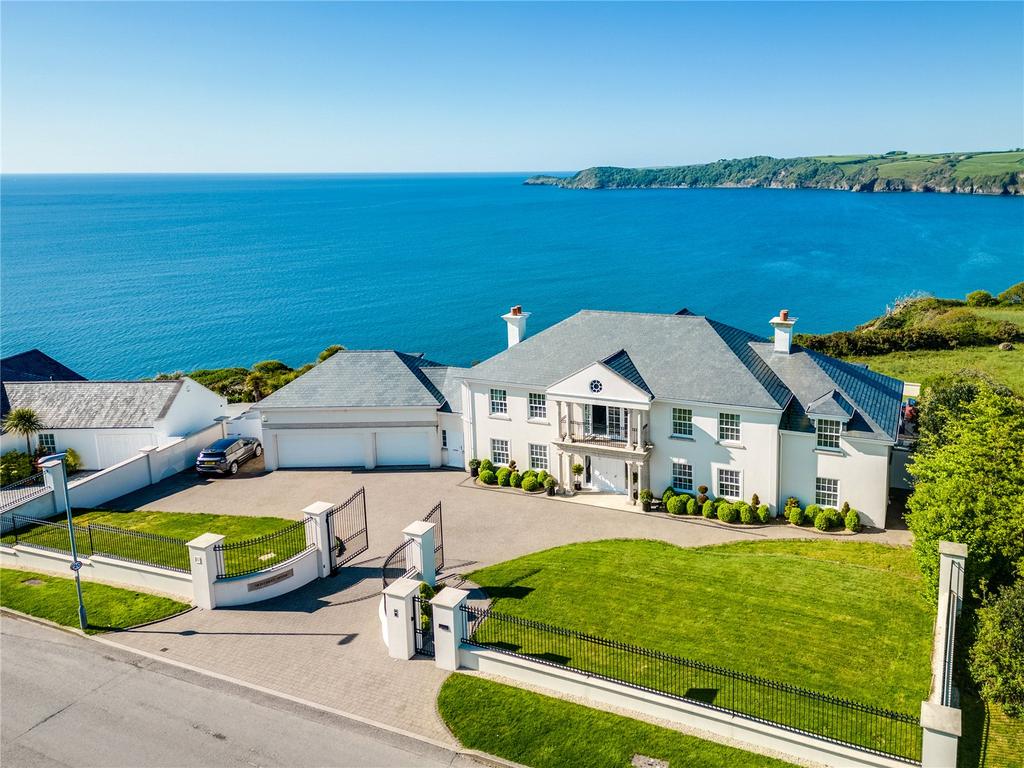 Other highlights (of which there are many) include an outdoor kitchen with BBQ and wood-fired pizza oven, games room, and a terrace with sunken hot tub.
For sale with Savills. See more pictures and details for this property.
7. Goudhurst, Kent — £3,950,000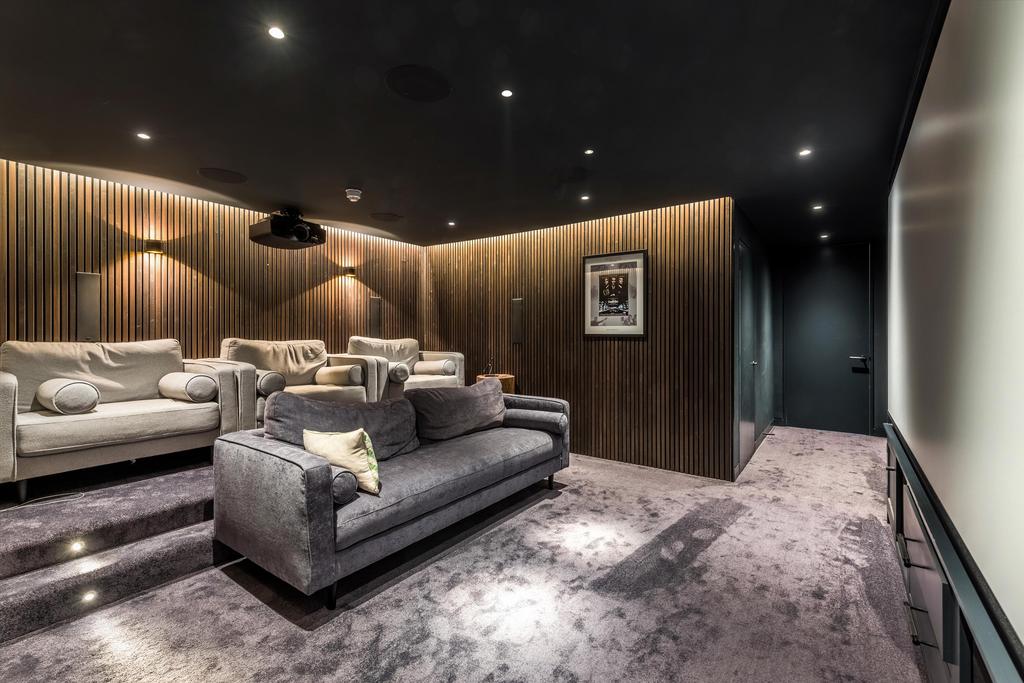 If you have an eye for contemporary design, look no further. This award-winning property features a stylish cinema with 110-inch projection and 16 speakers.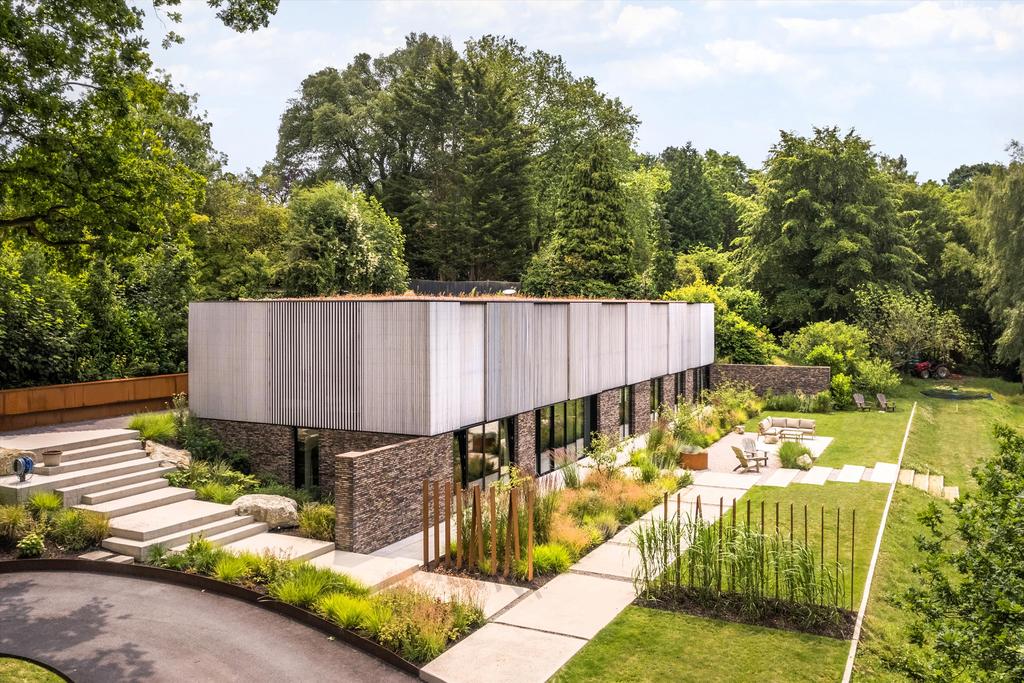 The five-bedroom house bagged a RIBA (Royal Institute of British Architects) South East Award this year. You can read more about its design at RIBA. Completed in 2022, the property has all the mod cons, including automated shutters on the front façade and SONOS throughout, plus far-reaching views across the High Weald AONB (Area of Outstanding Natural Beauty).
For sale with Savills and Knight Frank. See more pictures and details for this property.
---