Spectacular Scottish castles and estates for sale
We take a look at the finest country houses, castles and estates for sale in Scotland.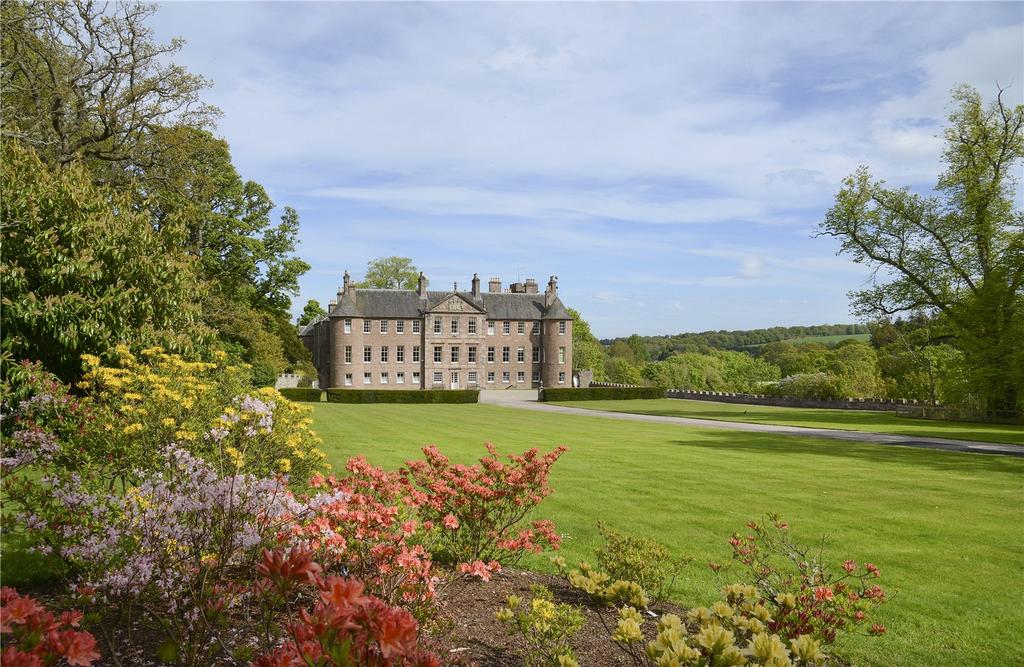 Brechin Castle is big – very big. Eight reception rooms, 16 bedrooms and 10 bathrooms mean that this is a place big enough for pretty much anything that you could throw at it, an early 18th century place set in 40 acres.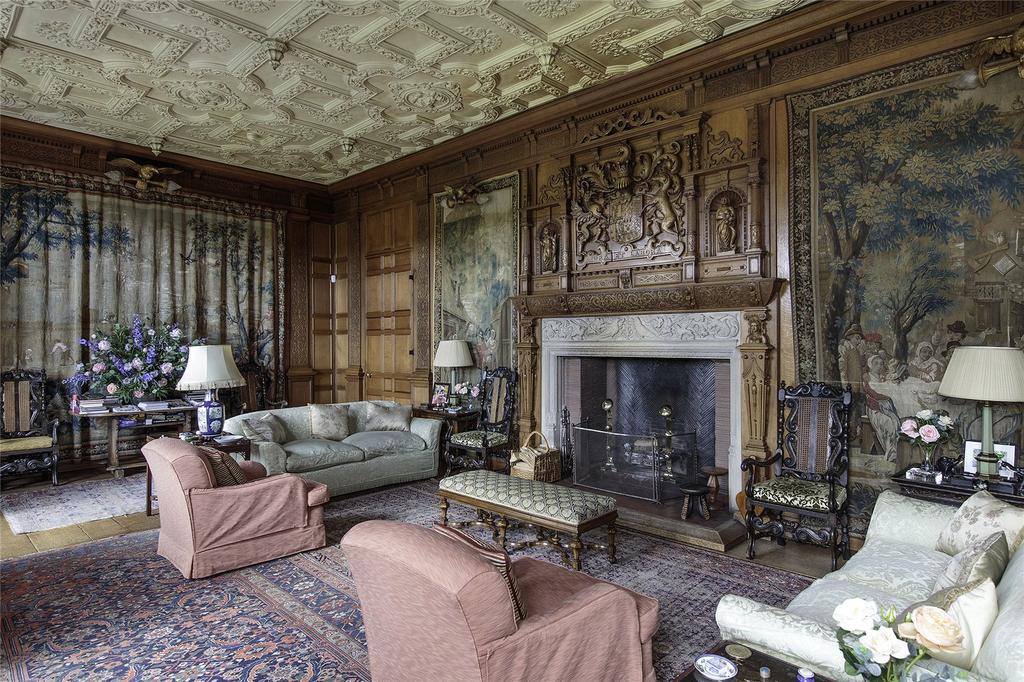 The rolling grounds and situation on a bluff overlooking the River Esk are brilliantly dramatic, while the walled gardens are famous in their own right.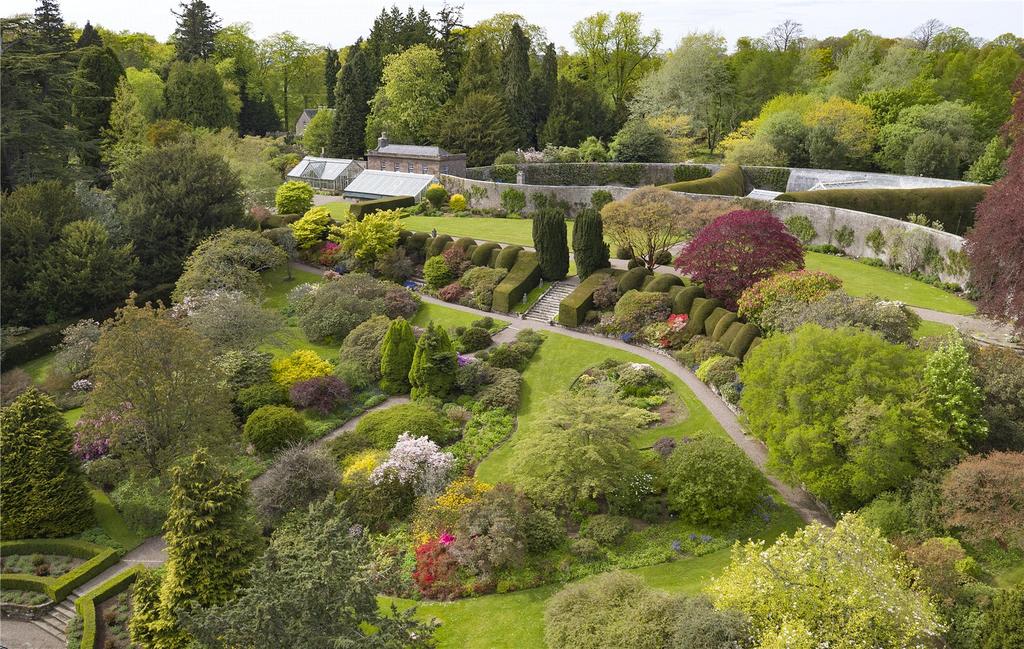 The castle itself is full of original detail, with carved wooden walls, fine ceilings and columns in the main entrance hall.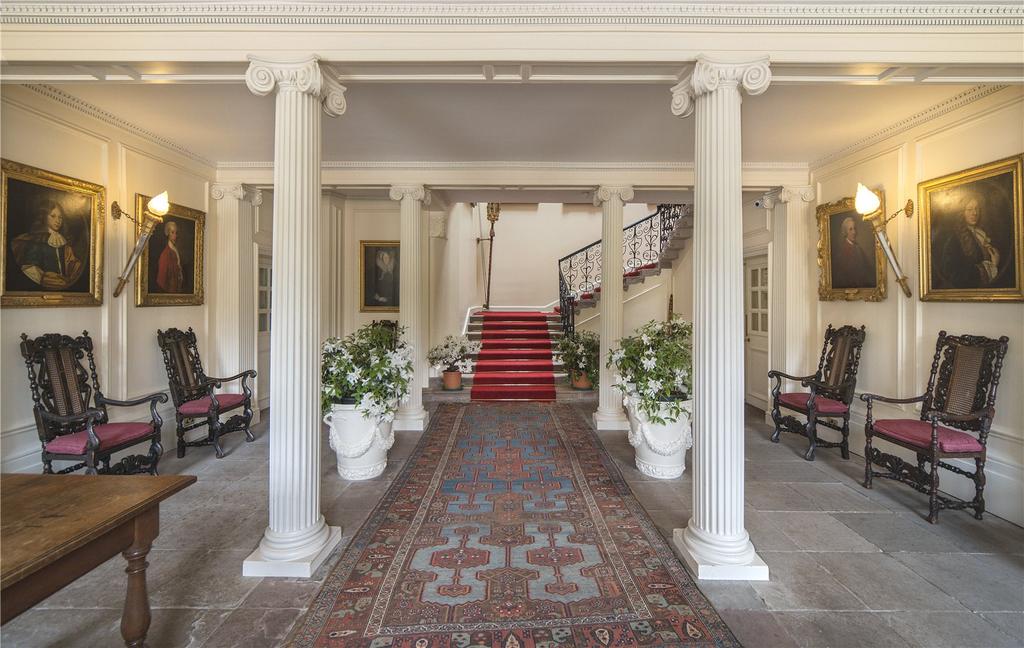 The drawing room is particularly noteworthy, full of detailed woodwork designed by John Keeble and created by local craftsmen. This is house from a time when things were done on a grand scale.
For sale with Savills. See more pictures and details about this property.
---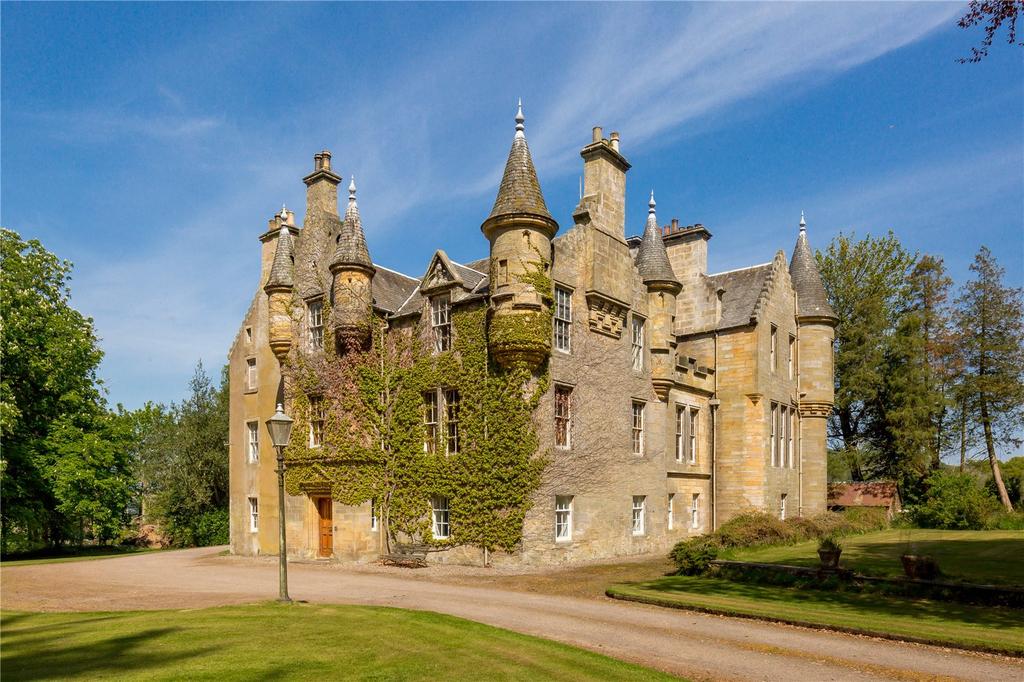 The beautiful Dura House sits not far from Cupar, just a few miles inland from the famous seaside town of St Andrews.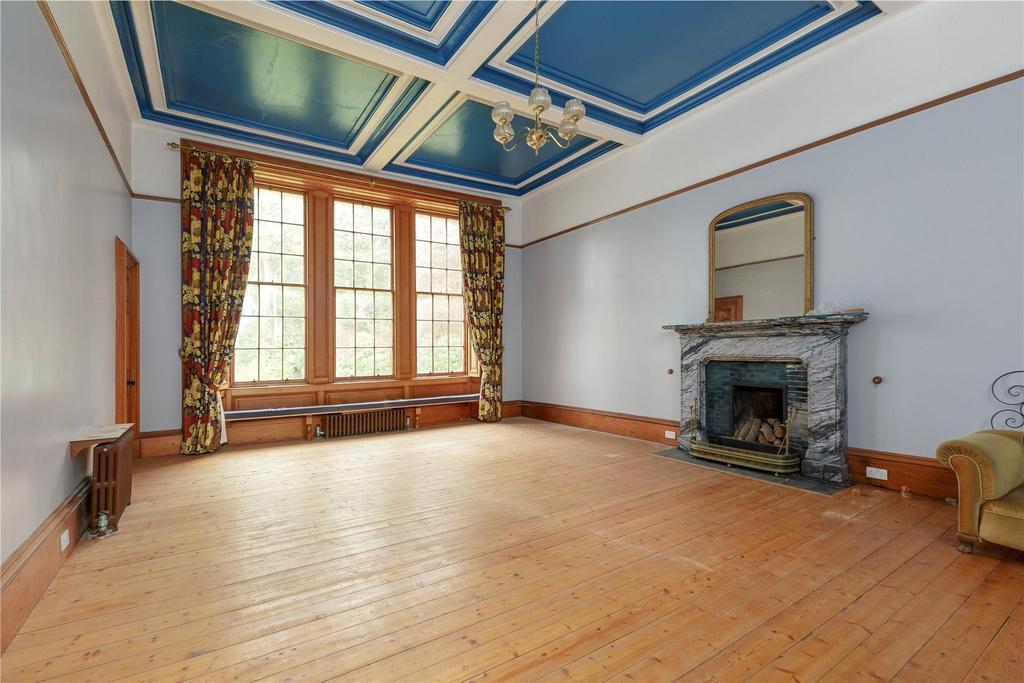 It's a seven-bedroom home in eight acres of land that was built in the 18th century on the site of – and possibly incorporating elements of – an original 16th century home.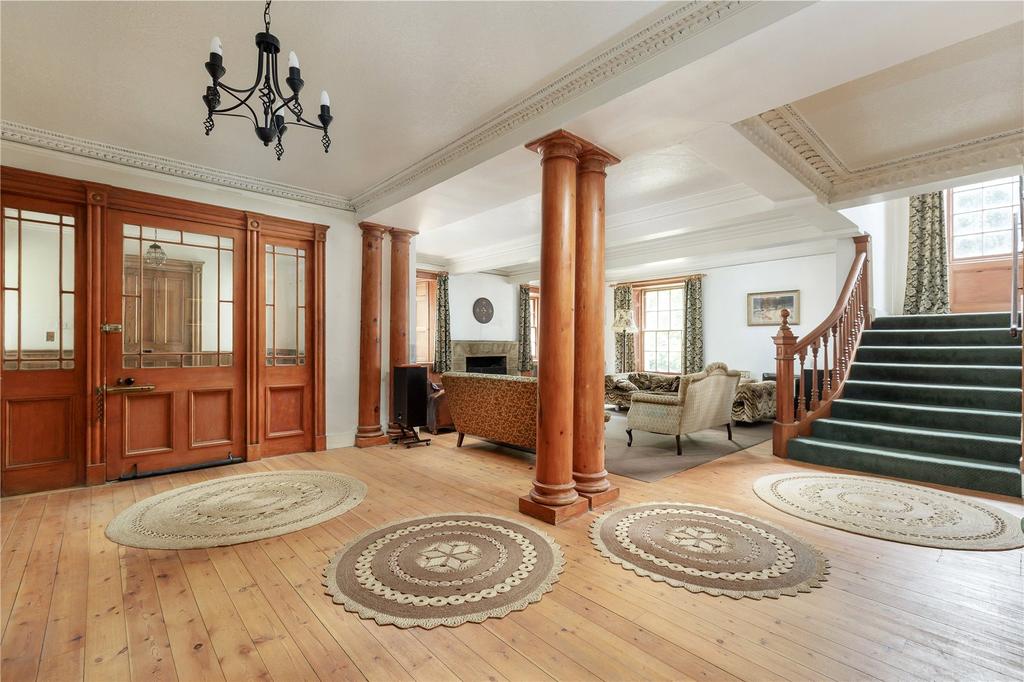 The house was updated in the 1970s, and it shows: a lot of work is now needed to bring back the character, but the effort will be more than worth it.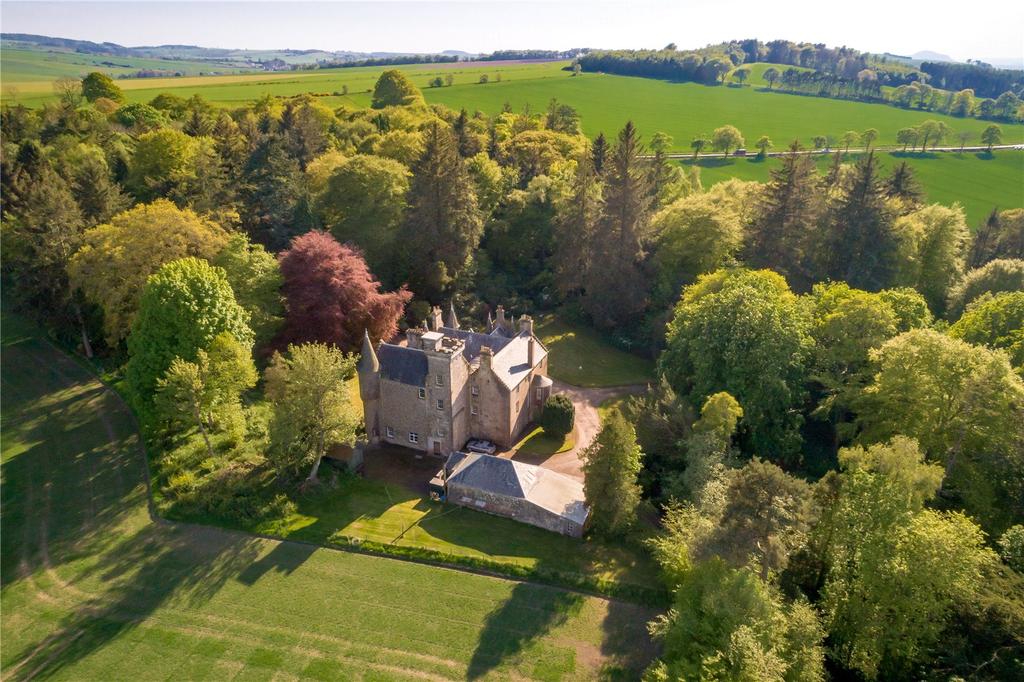 There are so many original features – towers, battlements and marble fireplaces – that this could be a stunning little castle without too much trouble.
For sale with Savills. See more pictures and details about this property.
---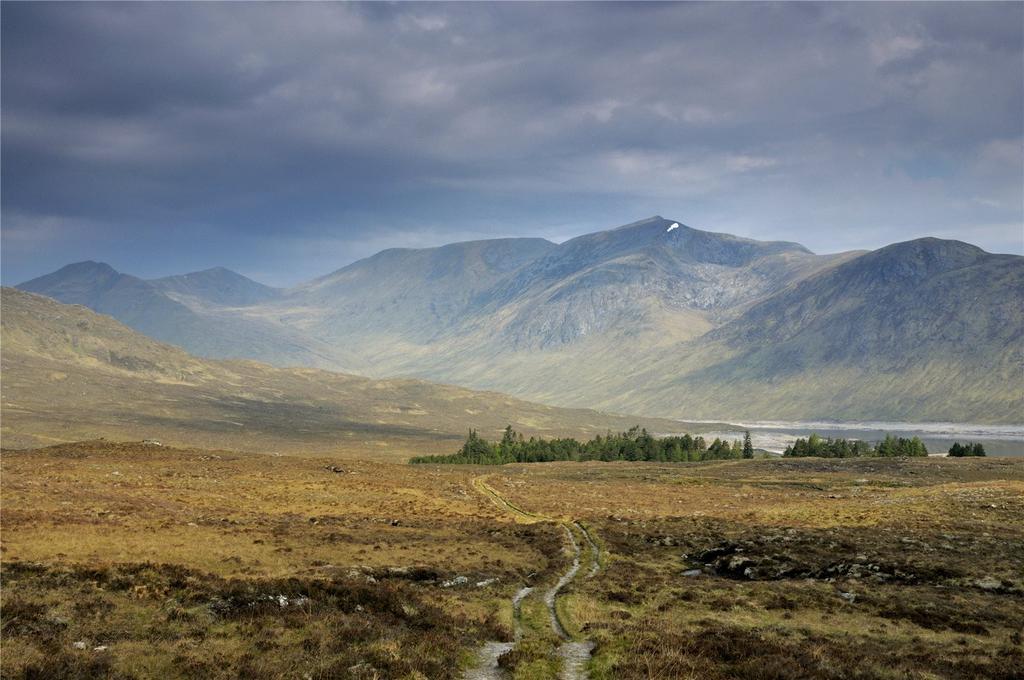 A quite astonishing opportunity here: almost 15,000 acres of land for sale in this traditional Highland sporting estate, offering deer stalking, grouse shooting, pike fishing and forest.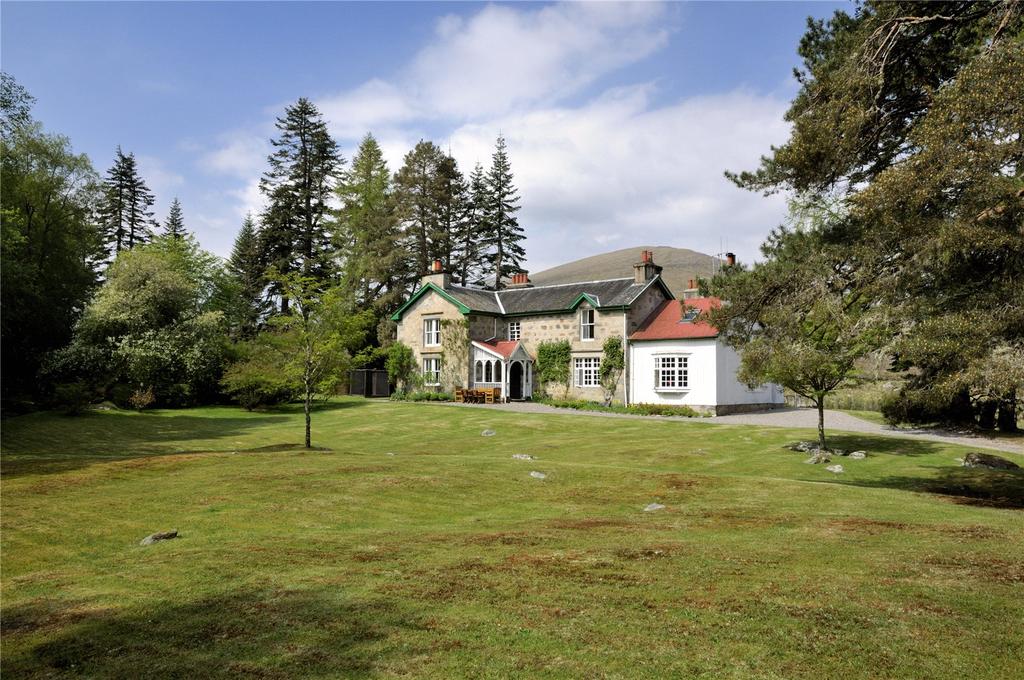 There are several properties included, the grandest of which is eight-bedroom Pait Lodge – an almost-untouched 19th century home which only had electricity installed two years ago.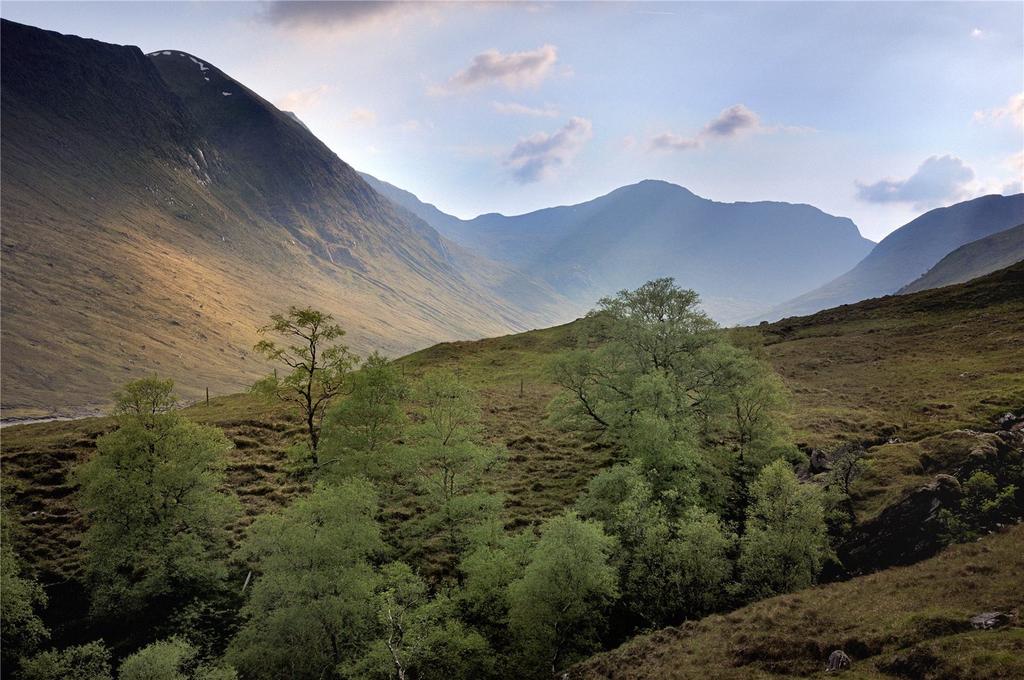 Charming as it is, the real draw here is the space to roam in miles of Highland beauty in an area that sits half-way between Inverness and the west coast.
For sale with Strutt & Parker. See more pictures and details about this property.
---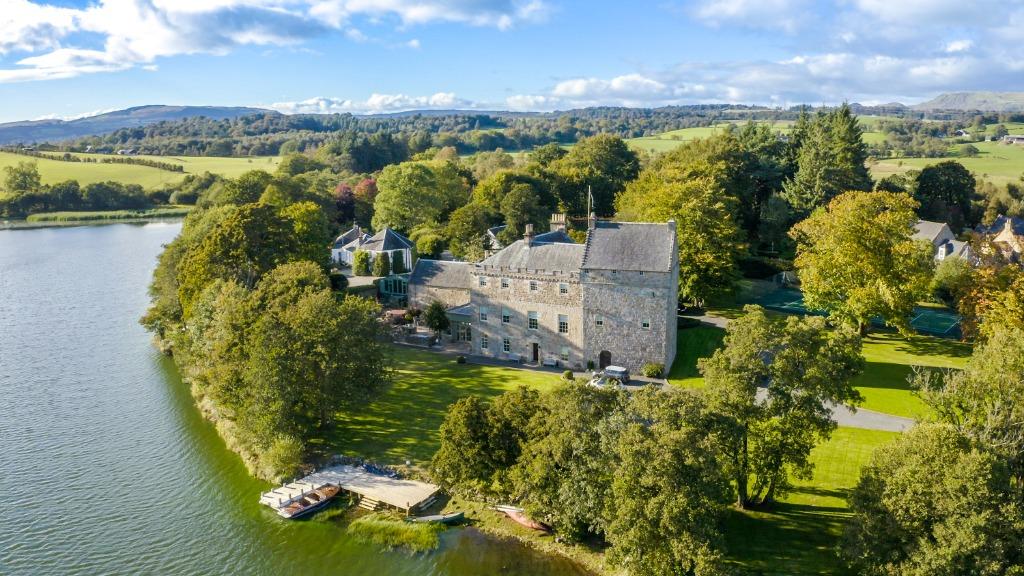 Bardowie Castle is described by the agents as 'one of Scotland's most impressive and historically significant homes, a magnificent and grand place where Rob Roy himself is reputed to have stayed.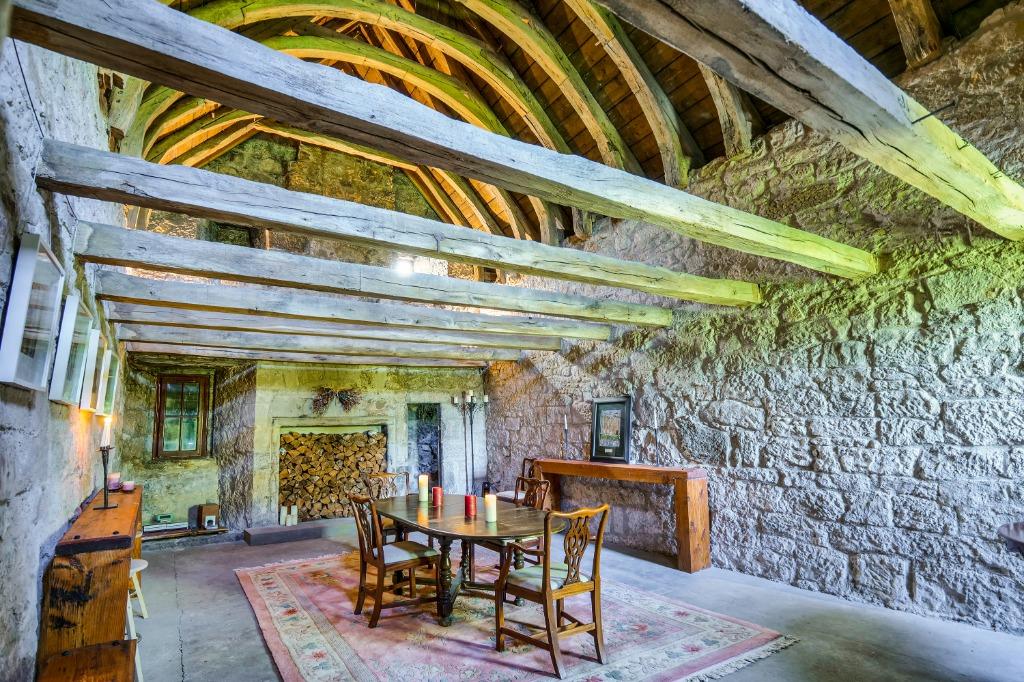 The castle contains what is believed to be Scotland's oldest original stone keep, a mid-16th century construction, yet inside the place has been refurbished absolutely beautifully.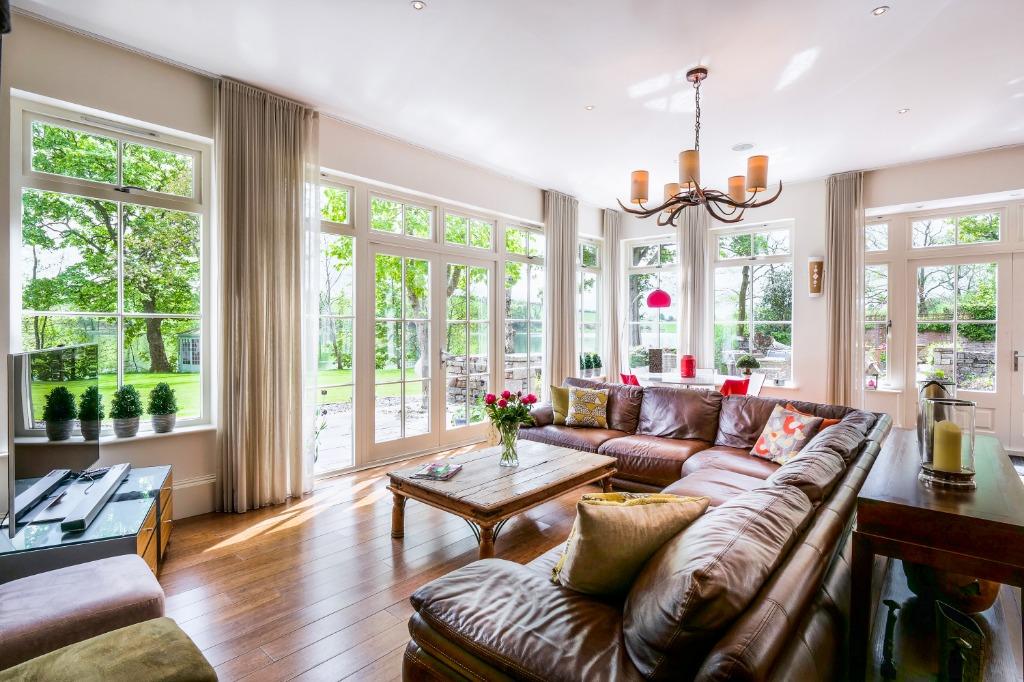 There are grand and spacious living rooms with modern creature comforts (including fibre broadband) as well as ancient spaces made from stone blocks and wooden beams.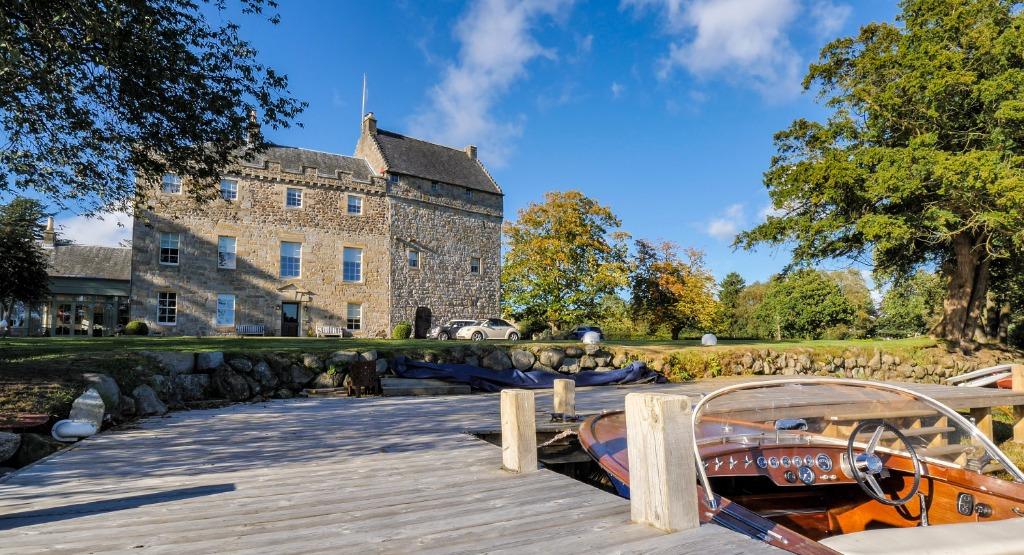 Outside, there is 10 acres of land with terrific views, and a jetty on Loch Bardowie itself. There is also a tennis court, a gym and marvellous gardens.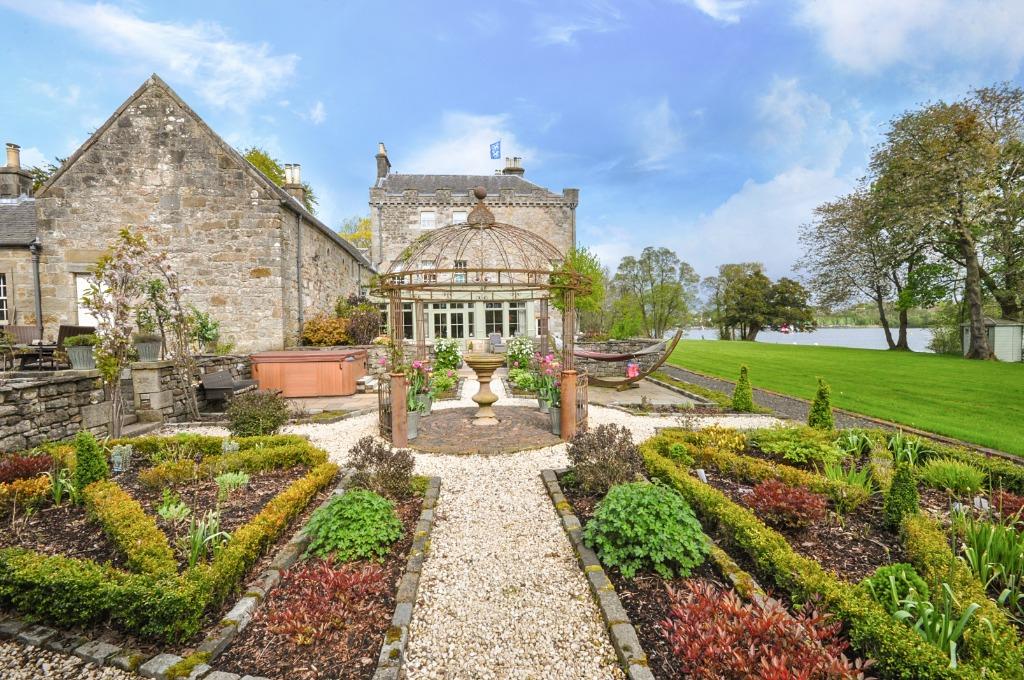 On top of all that – and for many buyers this will be the best news of all – this is no remote castle that's a four-hour drive, but instead lies just seven miles from Glasgow, with easy access to both that city and Edinburgh via the decent road connections.
For sale with Clyde Property. See more pictures and details about this property.
---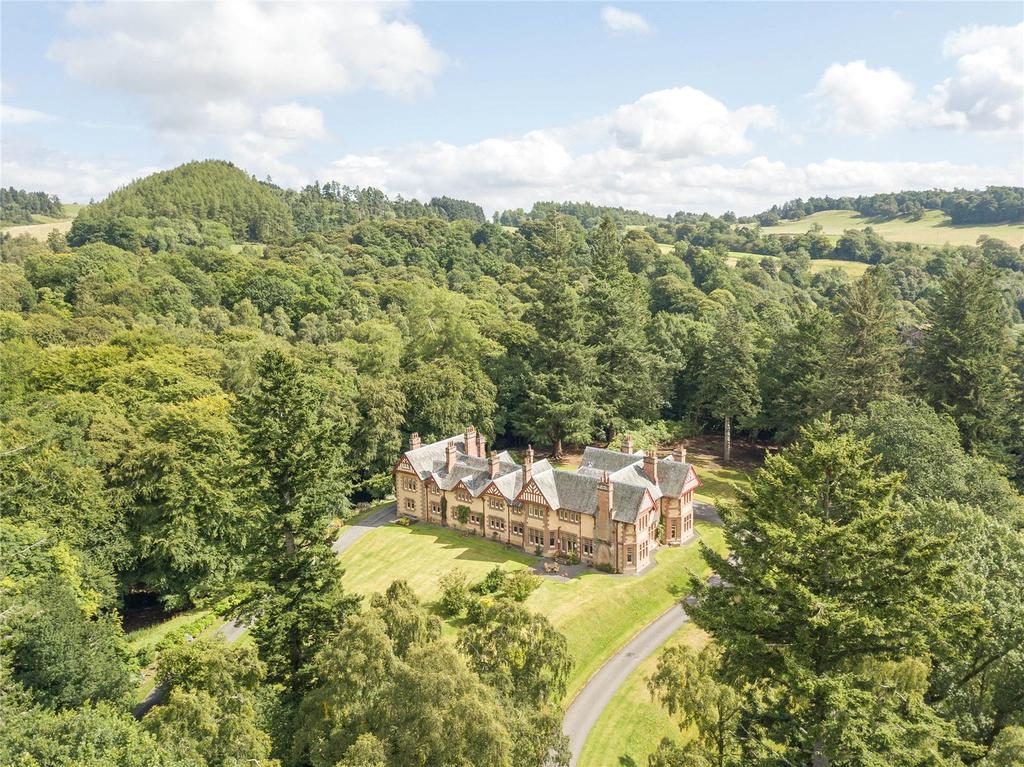 This small estate just outside Dunkeld, a few miles north of Perth, has at the heart of its 29 acres a graceful 19th century hunting lodge with everything you'd ever expect in terms of stags heads on the walls, a billiards room and wood-panelled rooms.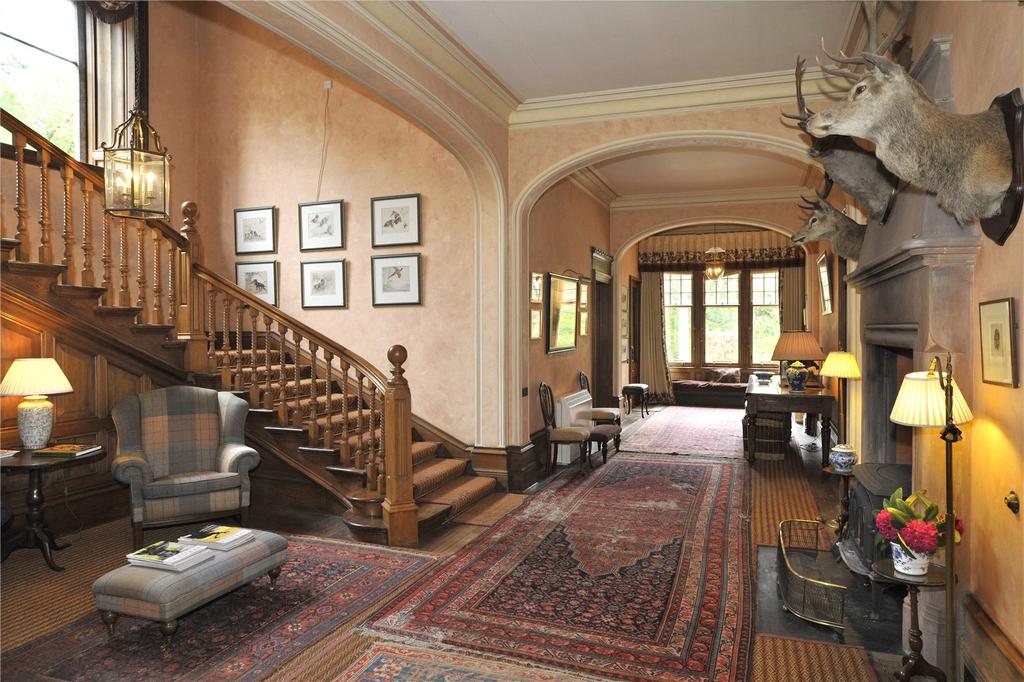 There are sweeping gardens, woodland and grazing land, and a further 50 acres is available if you need more space.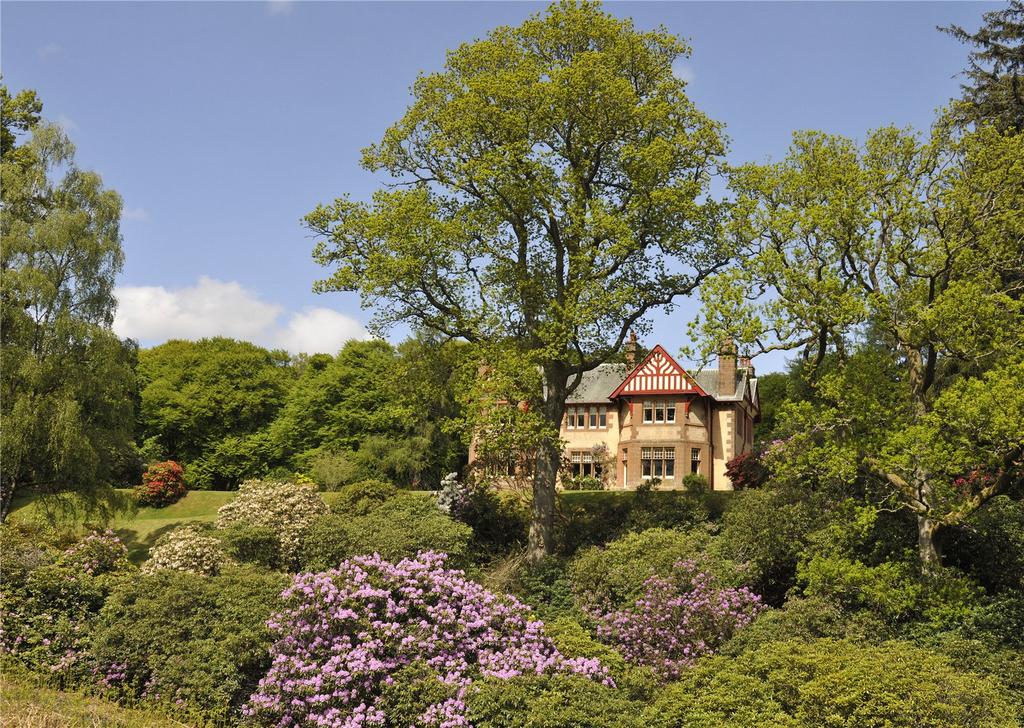 The location is also a real draw: the A9 is within easy reach, so whether you're after stalking and shooting, golf or riding it's straightforward to head into the Highlands, reach places such as Gleneagles or even go across to the great links courses at St Andrews and Carnoustie.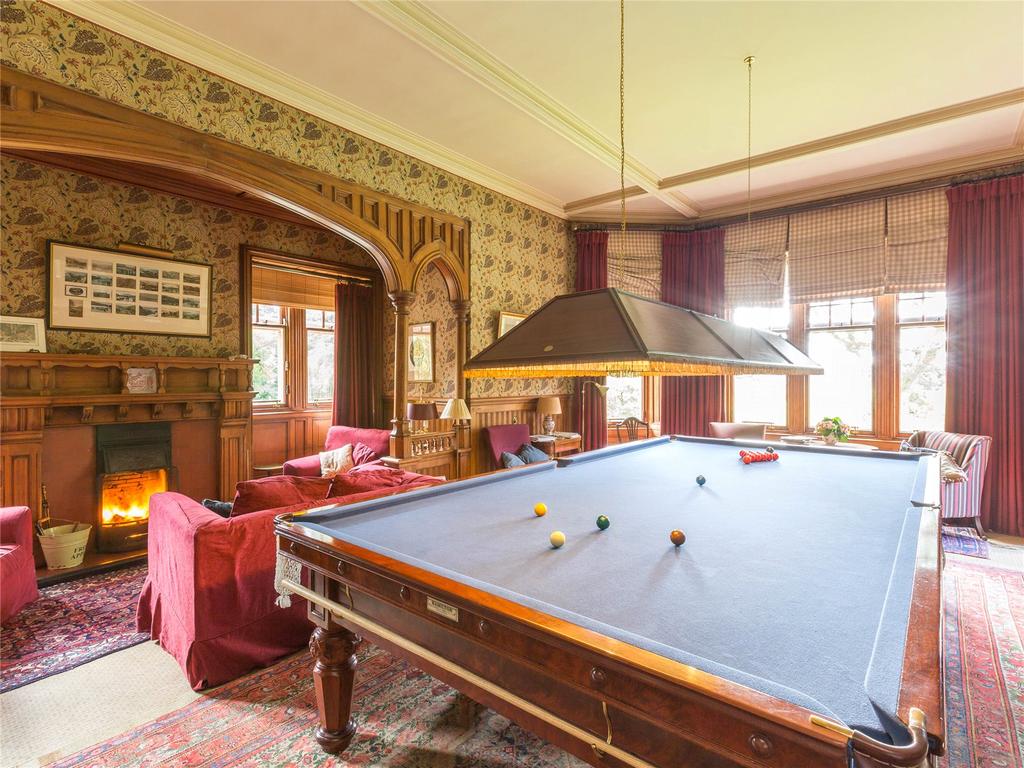 And what a place this would be to come back to after a day's sport: roaring fires, a fine country kitchen with Aga and 10 bedrooms for you and your guests.
For sale with Savills. See more pictures and details about this property.
---
With 16 bedrooms, Glenborrodale Castle, on the Ardnamurchan Peninsula near Acharacle, is the quintessential castle in a breathtaking setting.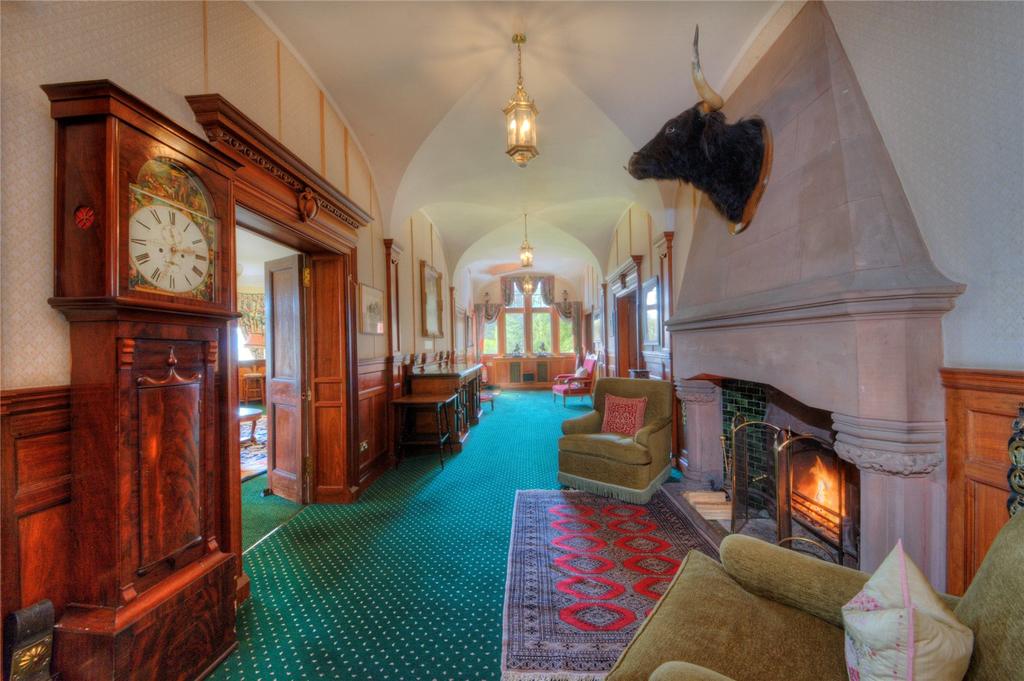 Built in 1902 in red Dumfriesshire sandstone, this Baronial mansion dominates a steep, south-facing hillside overlooking Loch Sunart, the Isles of Carna and Oronsay and the Morven Hills.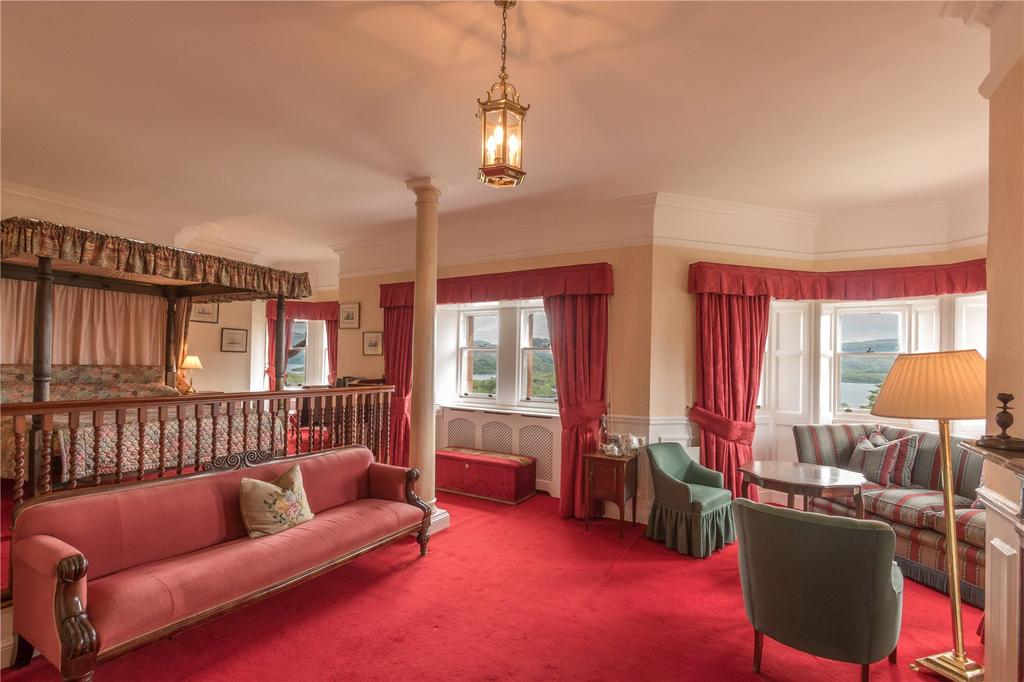 It could be a sprawling home, but there are facilities set up to run the place as a hotel, wedding venue or anything else. There is staff accommodation, a professional kitchen and a gate lodge all in place to help.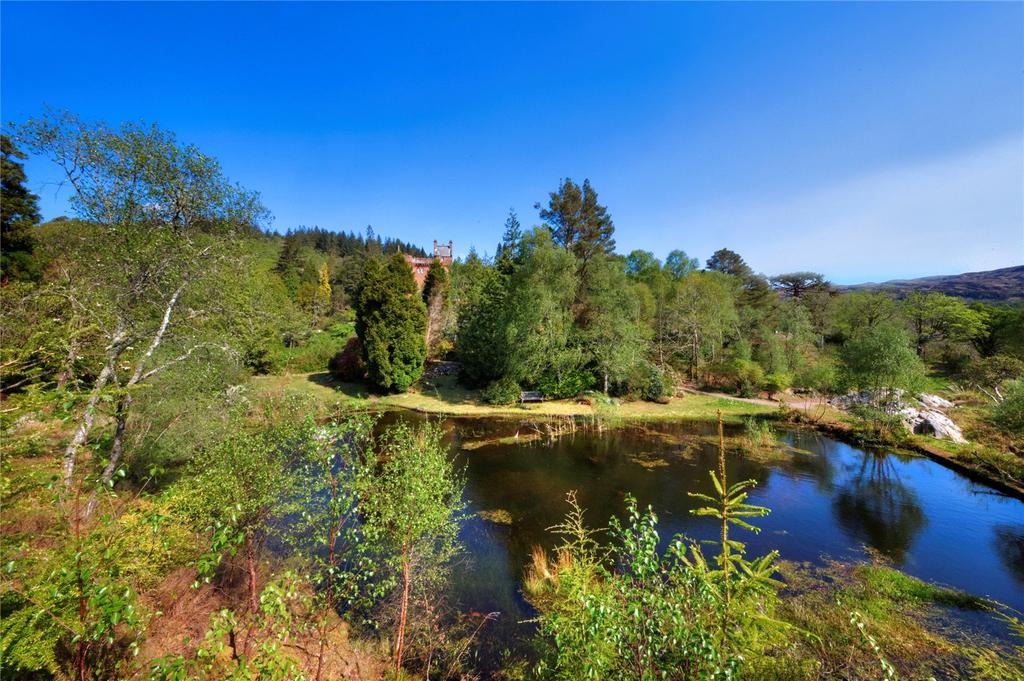 Beyond the house there are huge grounds of almost 133 acres, including a boathouse and jetty, a walled garden and two islands, the Isles of Risga and Eilean an Feidh.
Glenborrodale is for sale via Bell Ingram – see more details and pictures.
---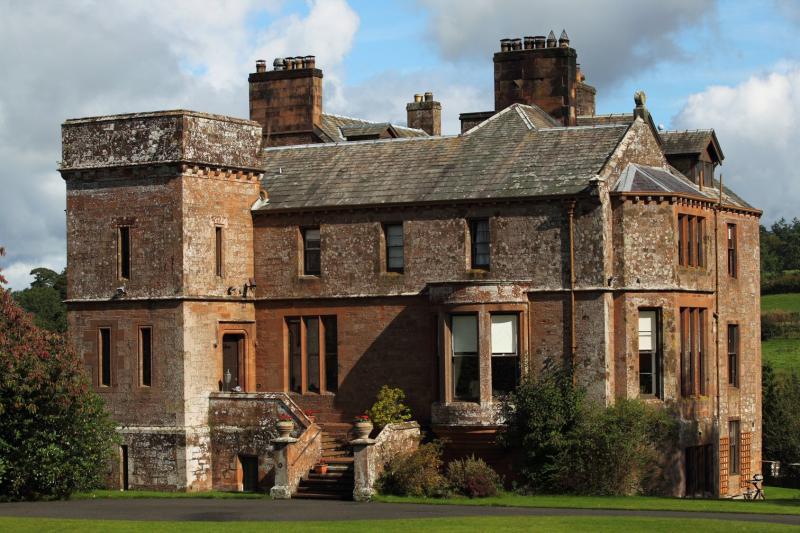 Six miles north of Gretna and just 15 from Carlisle, Robgill Tower was once an important strategic stronghold on the border between England and Scotland. Today, that location makes it ideal for those who want to retain easy access to London – fast trains from Carlisle reach Euston in three and a half hours.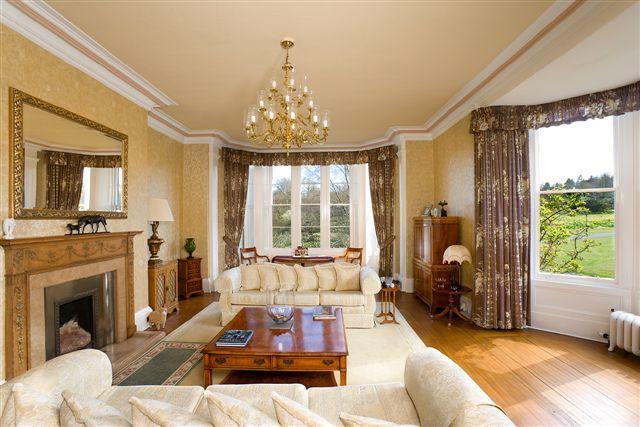 The attractions of the house go far beyond that, however: this is a fine little castle that's been beautifully and sympathetically restored, with all sorts of original features retained – most notably this gorgeous and romantic dining room set up in the cellar.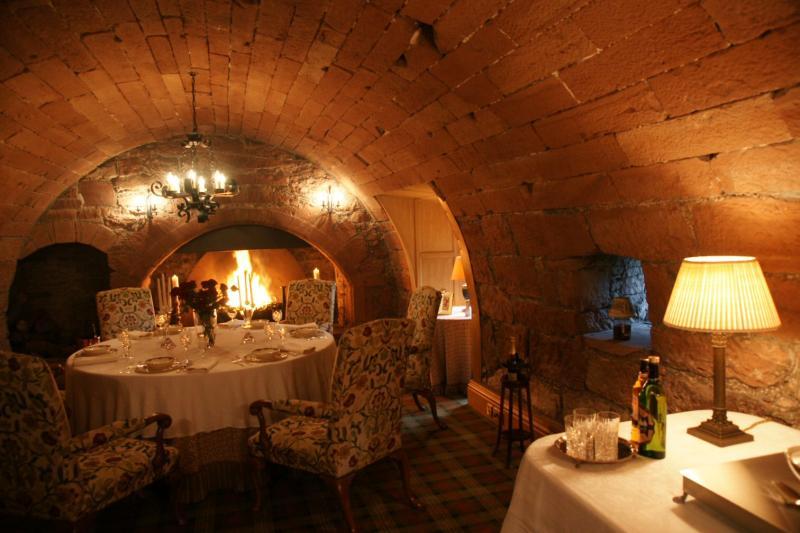 There are also superb sporting facilities: stables, paddock, an indoor pool and gym, plus a snooker room for more sedate moments of leisure.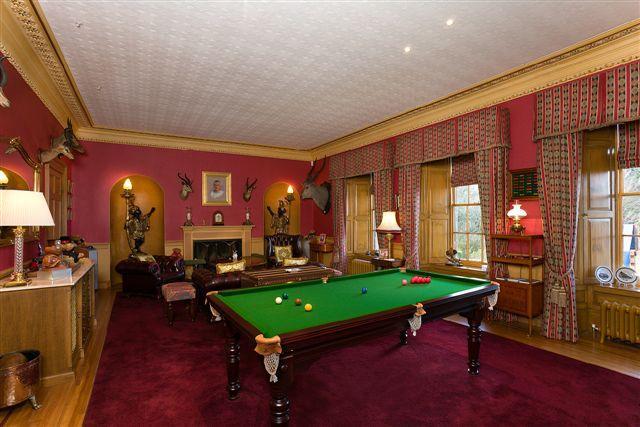 Gardeners will be just as delighted to find as fine a greenhouse as you could imagine in a private home.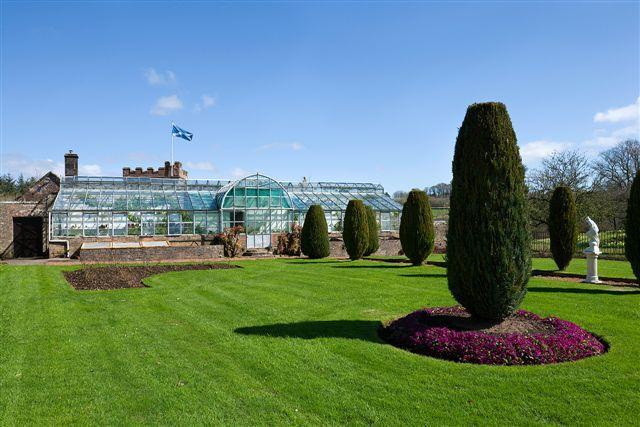 Robgill Tower is for sale via Galbraith – see more details and pictures.
---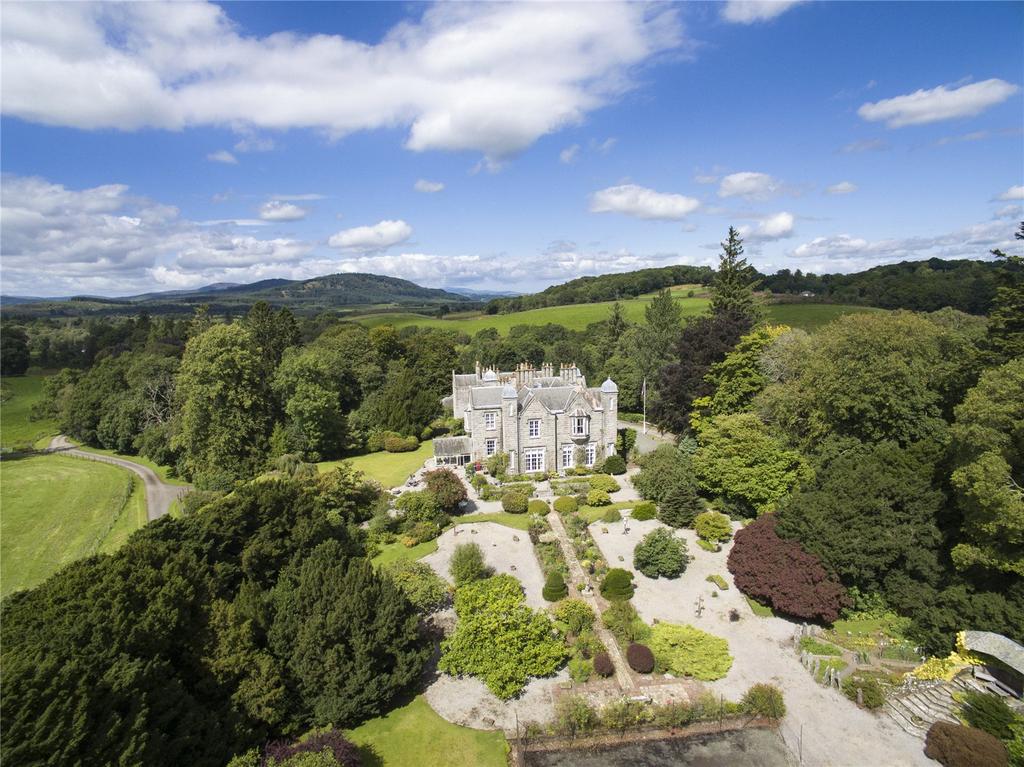 Situated in a spectacular spot overlooking the River Dee and a few miles west of Dumfries, Hensol House is a palatial 10-bedroom home set in a vast estate of 1,145 acres of land, on which there are several other properties included in the sale.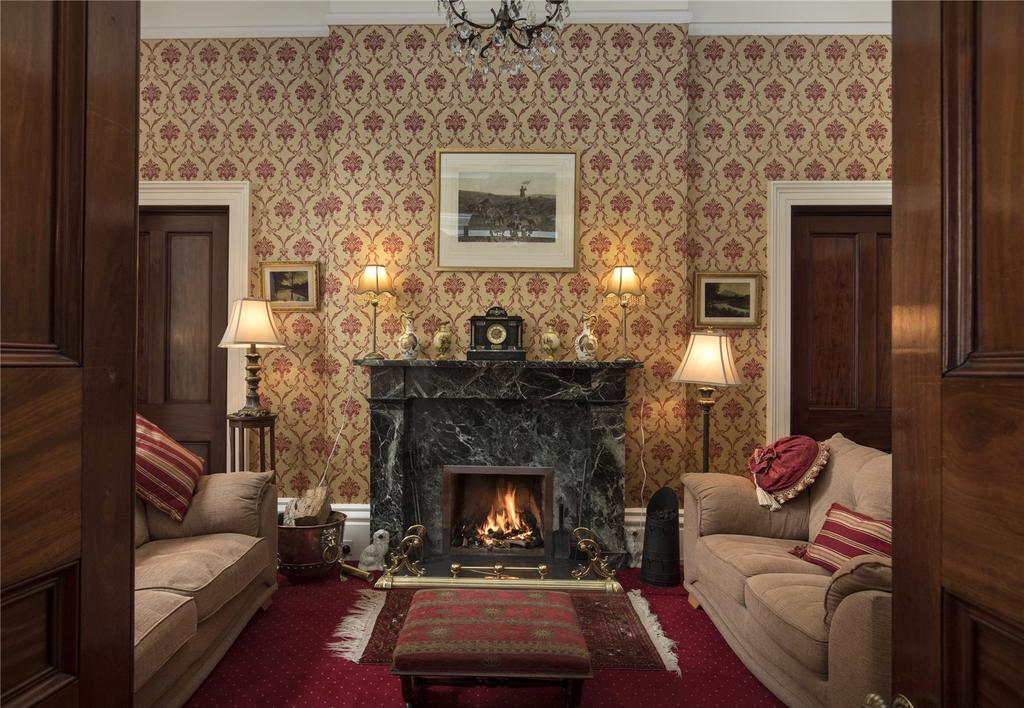 The earliest parts of the main house date to the 17th century but it was significantly updated in the 1920s and is in good order today. Some original Jacobean features remain including the mantelpiece and marble fireplace in the drawing room, and the sundial in the garden.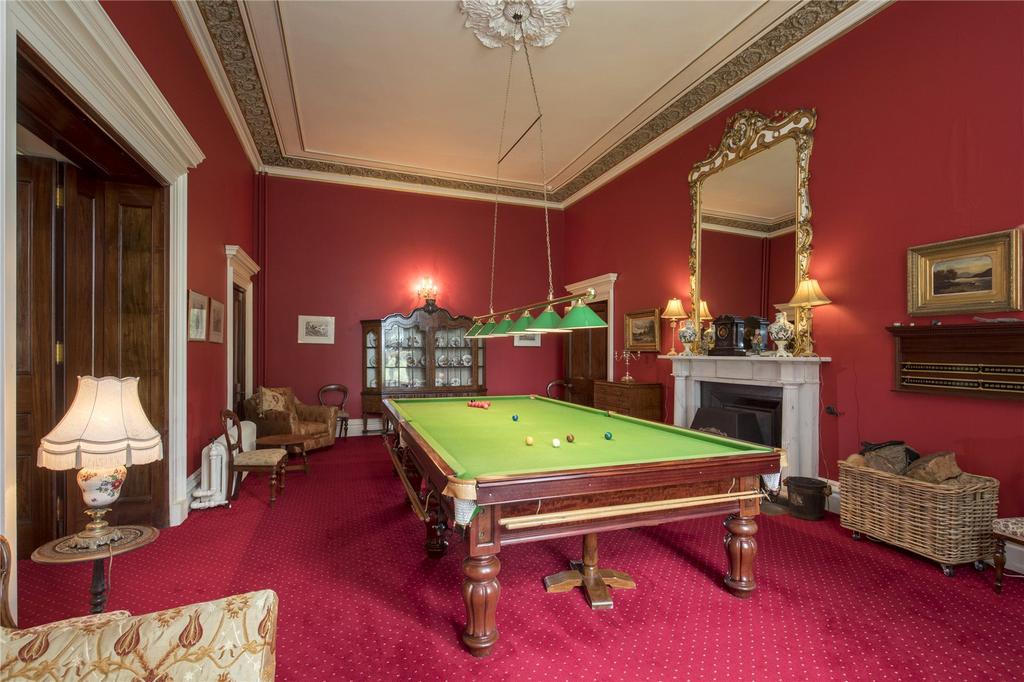 From the hall a cantilevered staircase rises to a mezzanine landing, then goes on up to reach a hallway which is flooded with light from a beautiful cupola.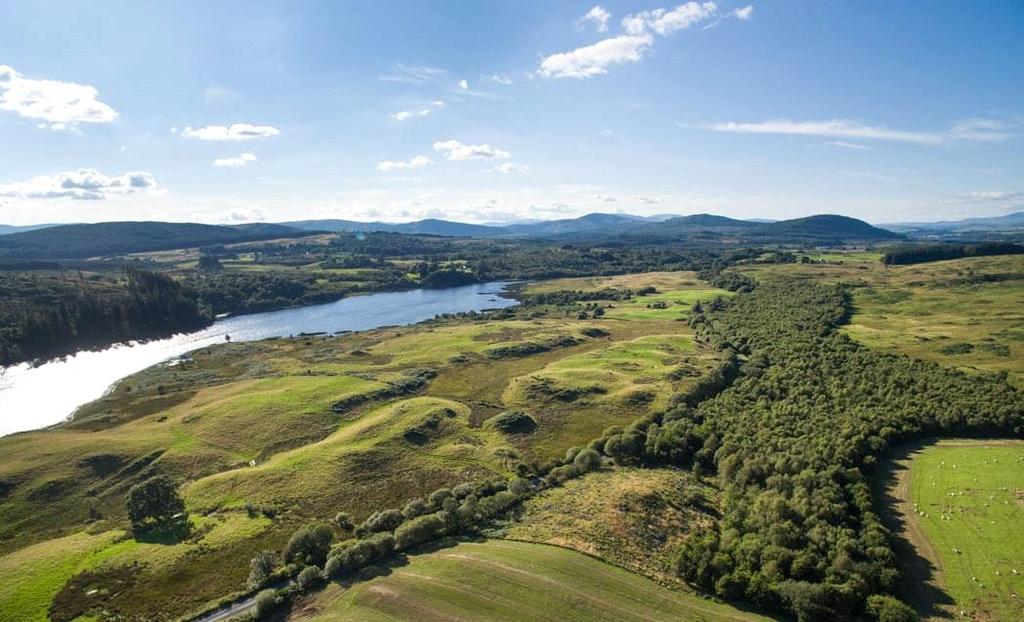 Mossdale is for sale via Strutt & Parker – see more details and pictures.
---
Set on over nine acres, Tillycorthie is simply magnificent. With Spanish influences evident in the beautiful palmed courtyard, the Mansion House has been used as a family home, an academic facility and is now looking for a new owner, with residential and commercial possibilities.
Renovated since it's 1911 construction, Tillycorthie comes equipped with fully functional ornate fireplaces, moulded ceilings and a 3000 bottle capacity wine cellar, as well as the latest luxury kitchen appliances and a home gym. With a spiral staircase leading to a tower with a rooftop vista of the Scottish countryside, this period property really is straight out of a fairytale.
For sale with Savills. See more pictures and details about this property.
---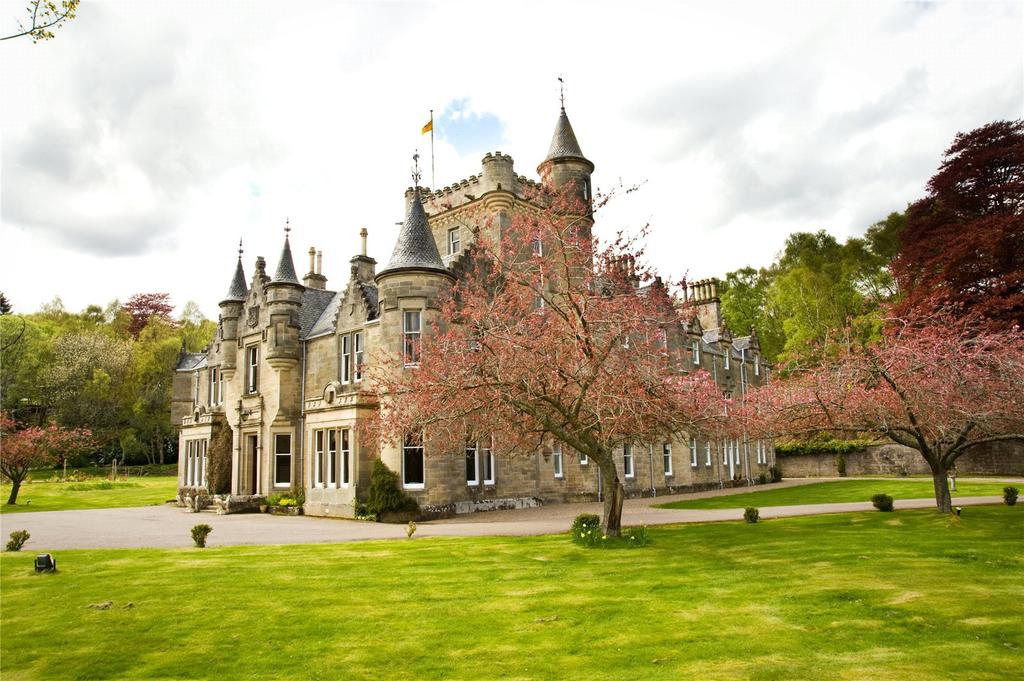 Rothes Glen House, just a few miles from Elgin, offers a staggering amount of castle – almost 15,000sq ft and 10 acres – considering the asking price.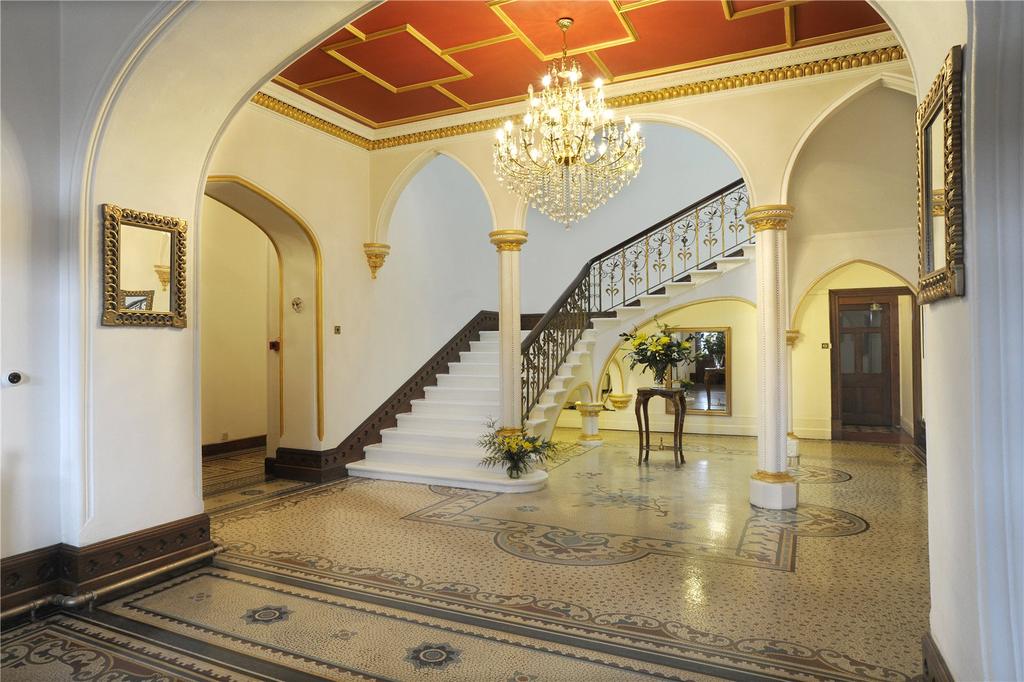 The turrets give it a true fairytale look, while the 11 bedrooms mean that it's large without feeling too big to be a family country retreat – indeed, it has been a family home for the last 14 years.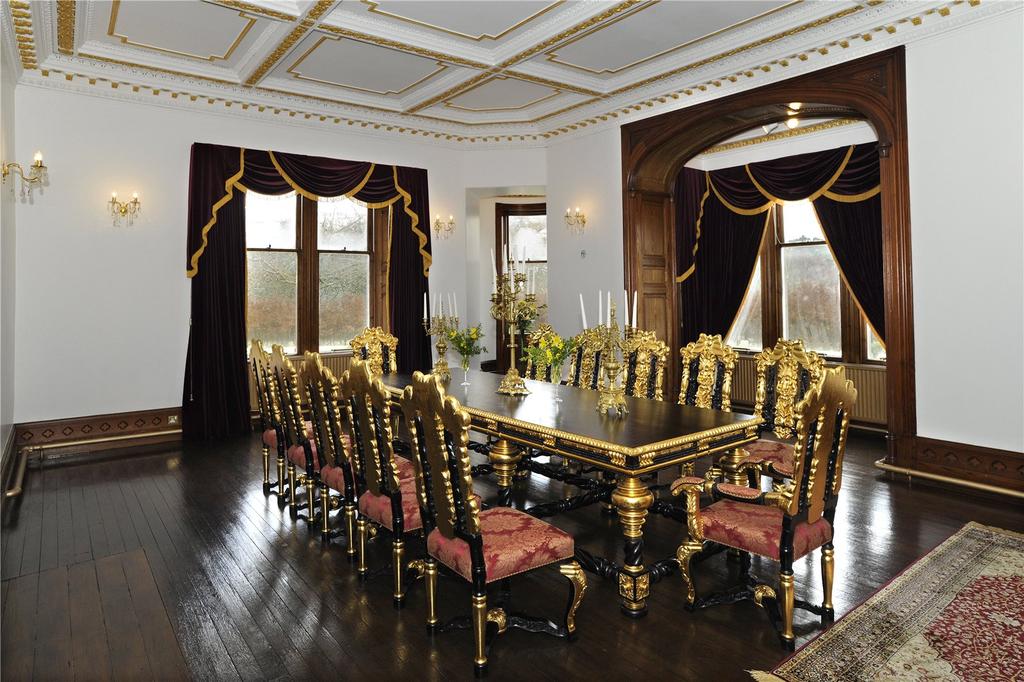 This classic Scottish Baronial mansion is dominated by its four-storey central tower which has fine views over surrounding countryside, and boasts a corbelled and crenallated wallhead with cannon water spouts.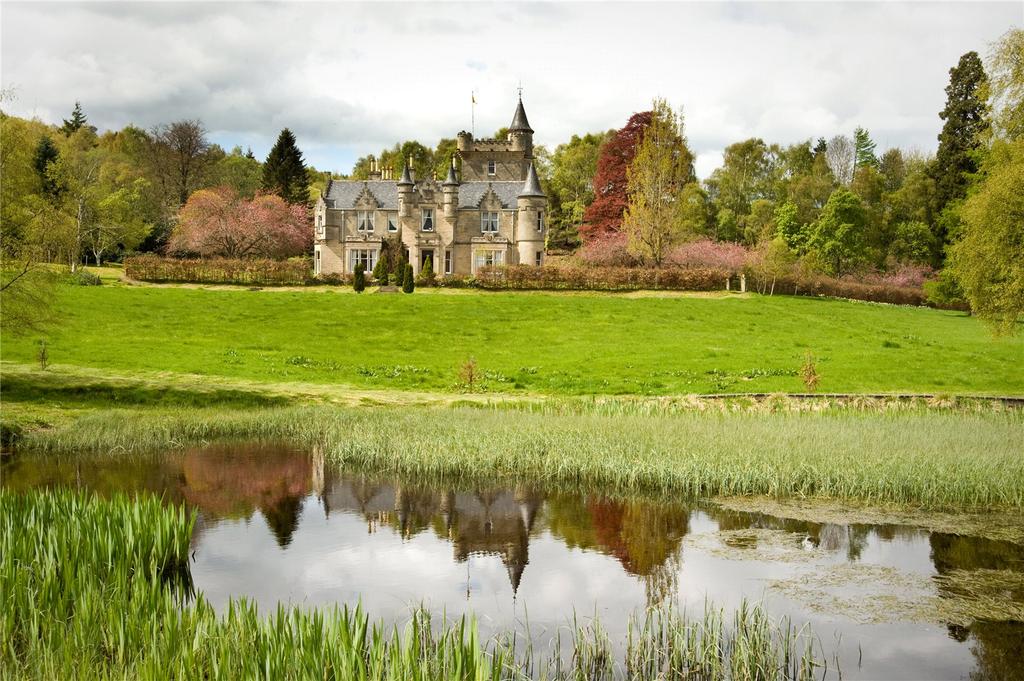 But the castle is actually newer than it looks, having been built in 1893 by Alexander Ross to replace an earlier house which burned down.
For sale via Savills. See more pictures and details about this property.
---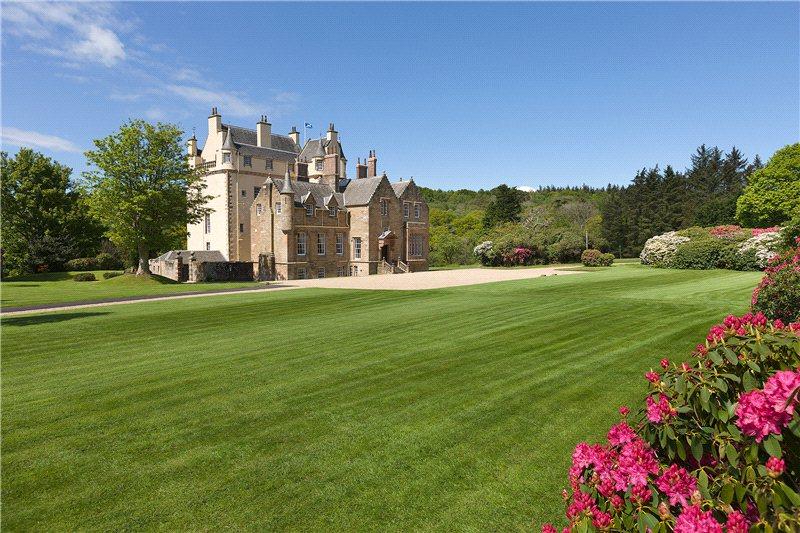 Dating to the 17th century, the strikingly pretty Cassillis Castle was the home of the Earls of Cassillis. Laid out over five floors, this is a labyrinthine building with huge rooms, magnificent ceilings, spiral staircases, sweeping hallways, breathtaking views and extraordinary grounds.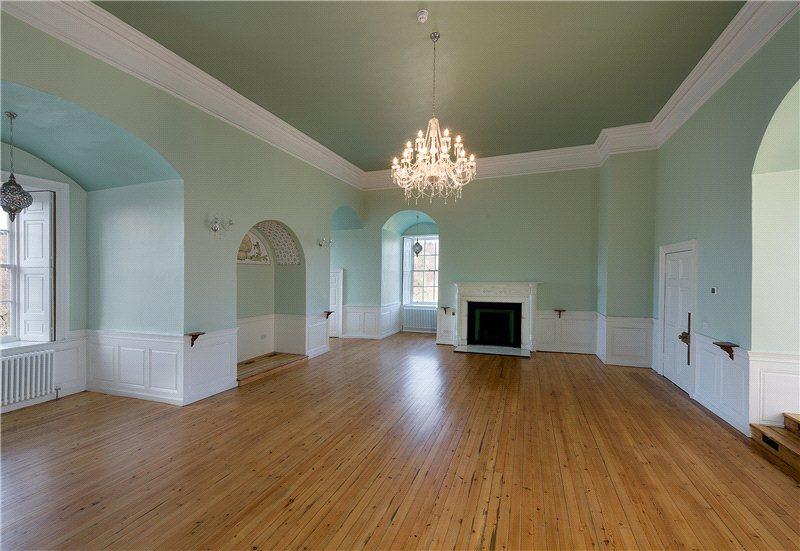 The Drawing Room is arguably the pick of the many rooms, built in the style of William Burn's work, though believed to be the work of David Bryce. Vast windows flood the room with natural light, and whilst the fireplace forms a centrepiece for the room, it is undoubtedly trumped by the fine ceiling plasterwork.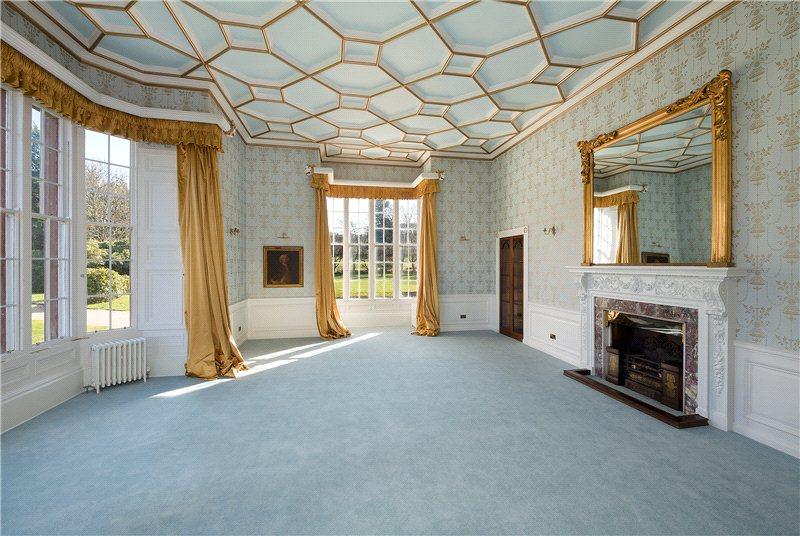 The Inner Hall and Dining Room also have grand fireplaces, with the hall's glazed roof bathing the space in natural light.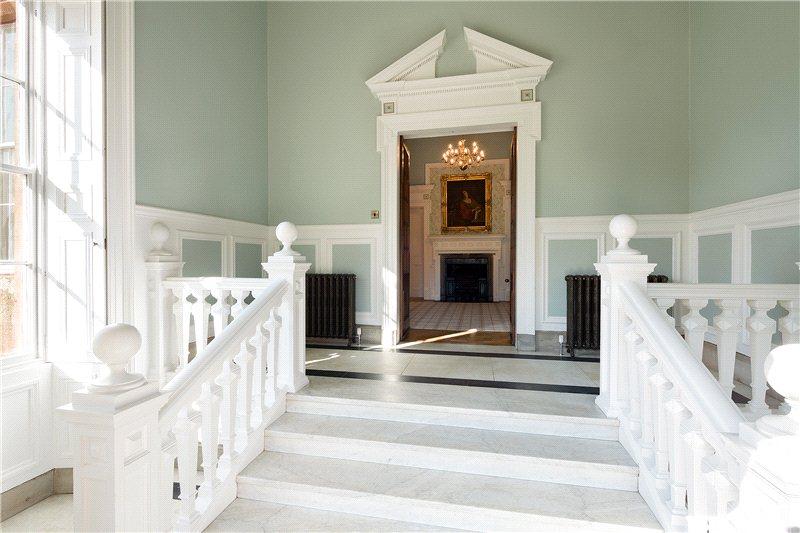 The spiral staircase is part of the original Keep of Cassillis, and is built clockwise – apparently the best way to make it easy to defend by a right-handed swordsman.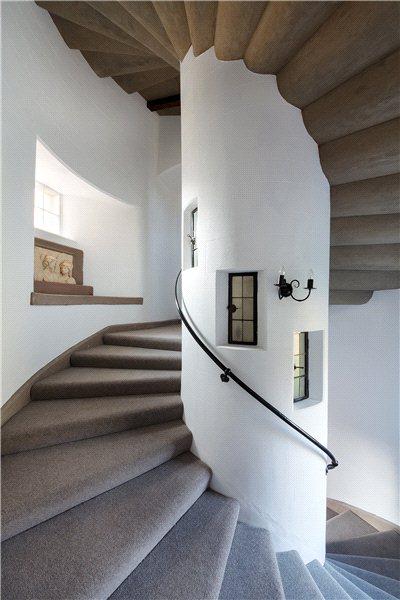 The Ballroom and adjacent Library were originally the bedroom and living quarters of the Earls of Cassillis. At almost 30′ in length and 20′ in width, the Ballroom is a superb room for entertaining, with windows overlooking the River Doon below.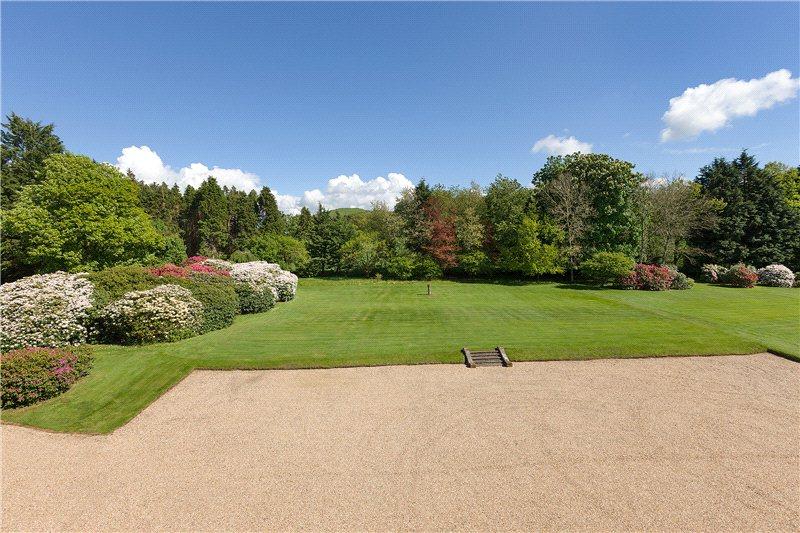 There is even a secret staircase just off the entrace to the keep, which lead up to the East Chintz Room. At the top of the steps a faded, hand painted notice on the wall advises staff that this staircase was for the use of the Earl and his family only: the sign reads 'Step no further Master Porter!'.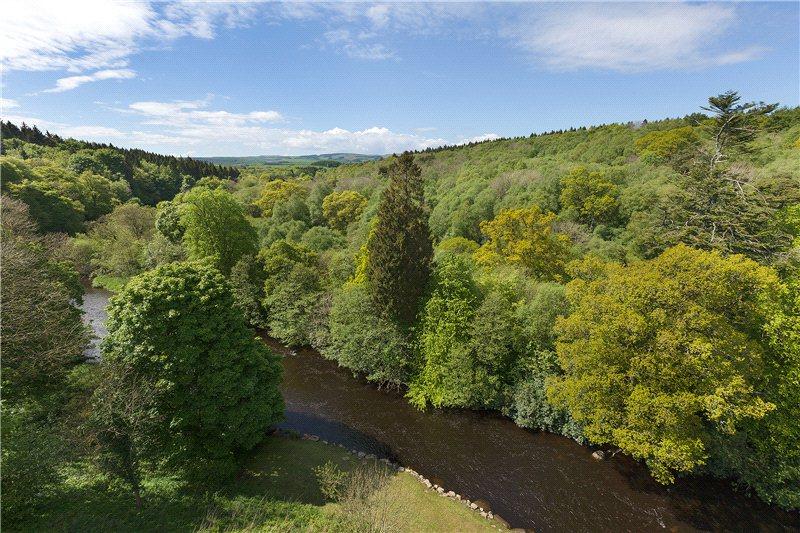 Grand as it is, the castle is just the starting point – there is also an attendant gate lodge, garden cottage and walled garden, coach house and stable block, all within 310 acres of rolling South Ayrshire countryside that encompass a long stretch of the River Doon. The fishing rights are included as part of the sale.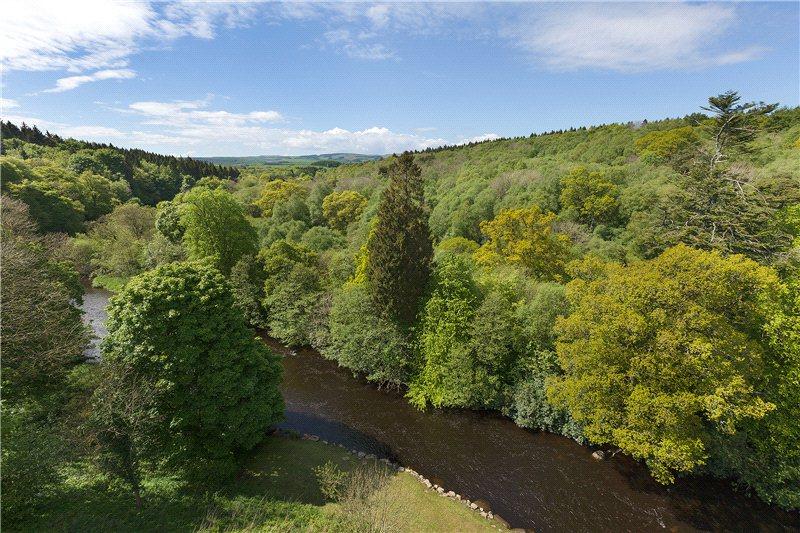 The property is also only a short distance from the coast, with the famous Turnberry golf course within easy reach.
The Cassillis Estate is for sale via Savills – see more pictures and details.
---
The lovely Earlshall Castle is a dream find for lovers of history or golf: it's just a few miles from St Andrews, was built by the descendants of Robert the Bruce, and once hosted Mary Queen of Scots.
The castle, as it stands today, is a 10-bedroom building with a great hall, dining room, gun room, library, study and 10 bedrooms, among other things.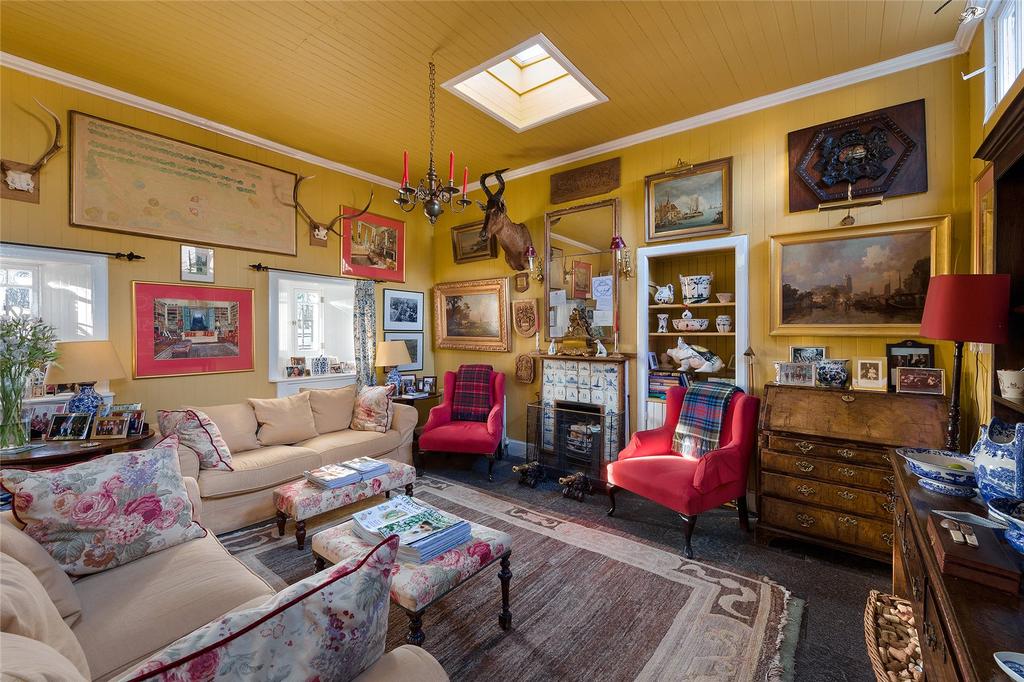 Without doubt the most eye-catching of the interior spaces is the Long Gallery, whose painted ceiling is justly famous for its intricacy. It dates back to the 17th century, and is a phenomenal and unusual work.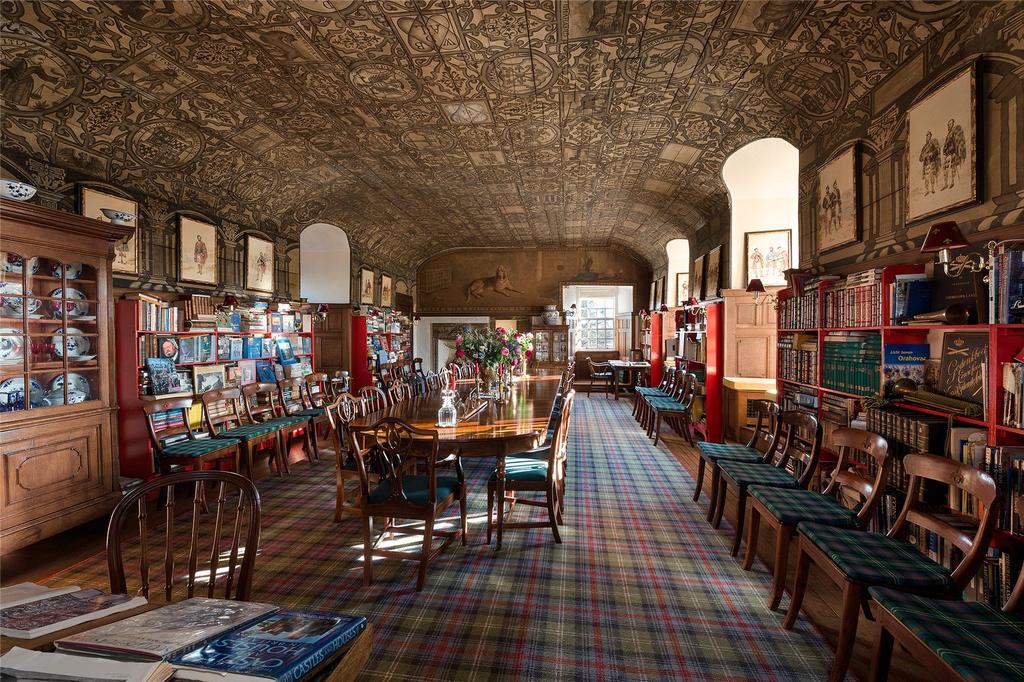 Earlshall Castle is on the market via Savills – read more about the wonderful history and see more pictures and details here.
---

An elegant Category A Listed mansion set within 25 acres, Shennanton House is in the heart of the beautiful Galloway countryside.
And the grandeur of the architecture is the equal of the grandeur of the scenery: this magnificent building is a fine example of English Tudor/ vernacular style and is set within mature landscaped gardens and grounds which extend to approximately 25 acres.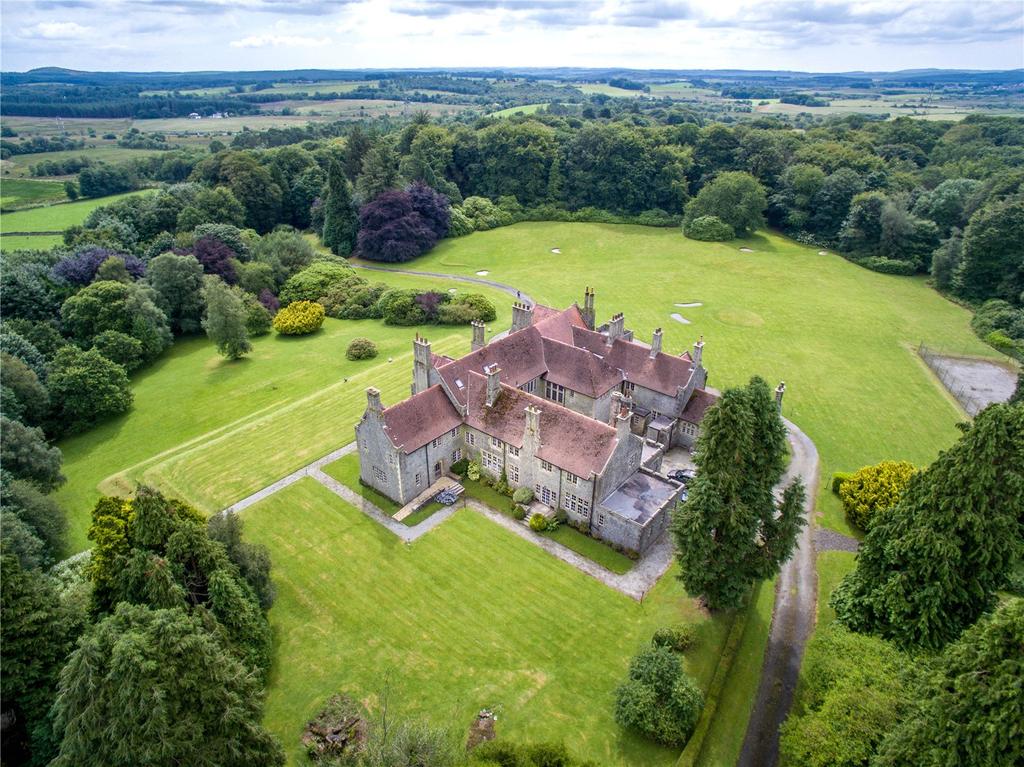 From the entrance gate and the lodge, a long driveway passes through woodland, including beech, oak and rhododendrons and the open lawns include a four hole pitch and putt course, croquet lawn and tennis court – the sporting theme continues inside, incidentally, with a fully-equipped games room.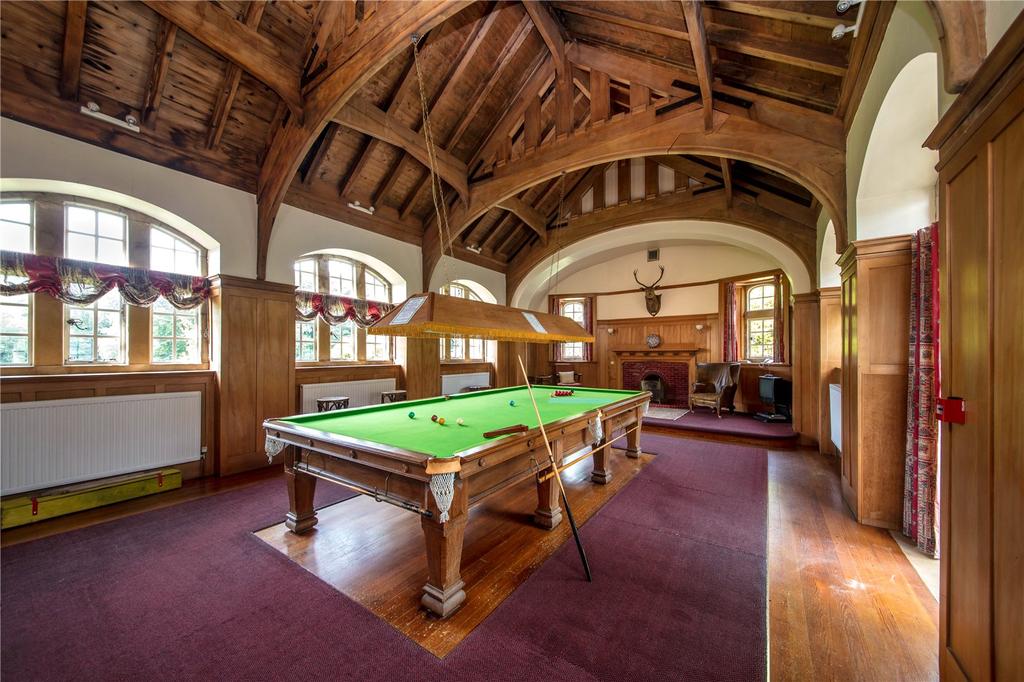 The property could be used as one single home, though needs a little work to do so: It was extensively refurbished in 1988 and converted into four self contained properties each with an abundance of charm and character to provide spacious and luxurious accommodation of between three and five bedrooms, the majority with en suite facilities.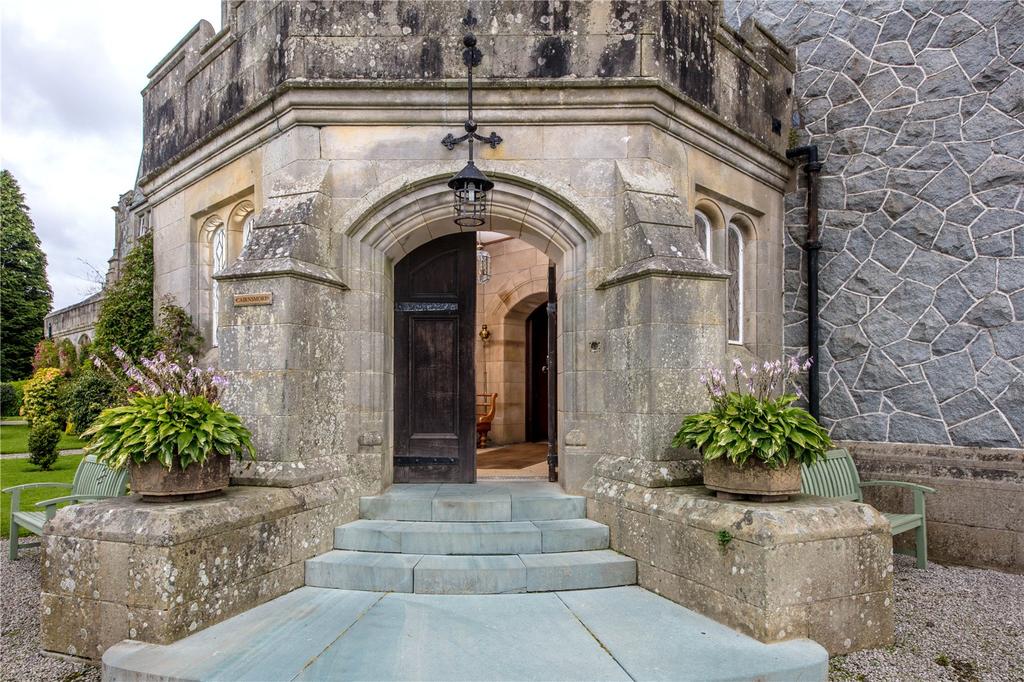 Shennanton House is on the market with Savills. See more details about this property.
---
Credit: Hayman Joyce
Catch up on the best country houses for sale this week that have come to the market via Country Life.
These beautiful listed country homes stand in the heart of some of England's most beautiful countryside.
---