Mark Hedges visits Severin's: The Alpine Retreat in Lech, a new five-star hotel built from reclaimed timbers that combines tradition with modern tastes.
Severin's: The Alpine Retreat is a new five-star S (for superior) hotel in Lech, set a little apart from the bustle of the village. Built from the reclaimed 150-year-old timbers of derelict local barns, it combines tradition with the latest modern tastes, from Italian furnishings by Minotti to a private pool, a gym and exceptional contemporary art. Fancy a Roy Lichtenstein? There's one on the wall for sale. Feel like a fire? There's one ready to light in your bedroom.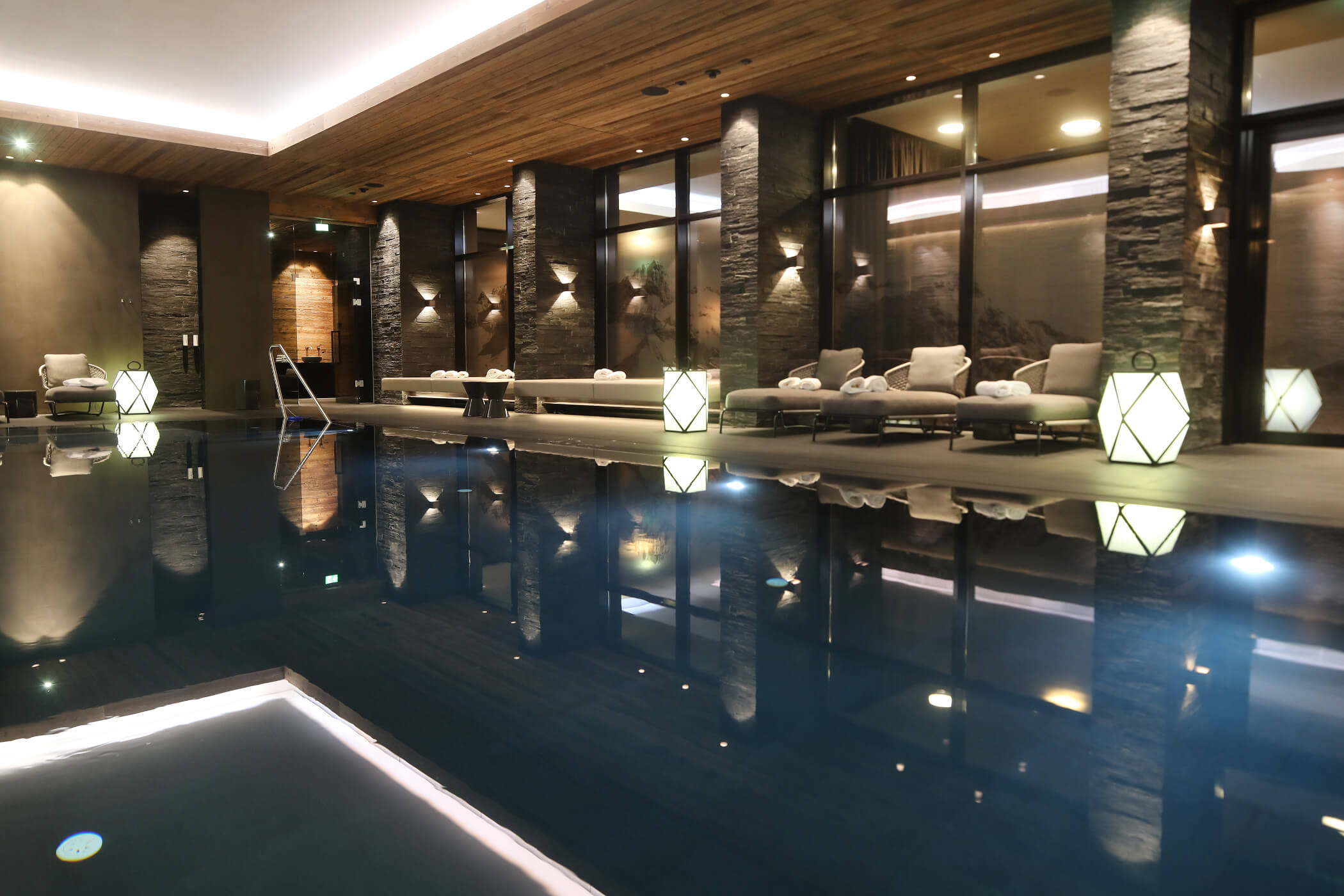 The something old, something new app-roach creates the relaxed and contemporary feeling of both a chalet and a hotel. There are just nine suites, plus the sensational 4,550sq ft Residence, which comes with four bedrooms, a whirlpool and a private cinema. The staff will ferry you anywhere you need to go and share tips on finding the quietest slopes or places to eat up the mountain.
The food in the hotel is exceptional, thanks to the owners having successfully tempted Stephan Kriegelstein, formerly of the Michelin-starred The Omnia in Zermatt, to join them. Rich local dishes are complemented by fusion cooking from across the world and the restaurant is also open to non-guests.
Suites from €690 (£525) per night, based on two sharing on a half-board basis (00 43 5583 33 9070; http://www.severins-lech.at/en)
Recommended videos for you
While you're there
The famous five resorts of Austria – St Anton, St Christoph, Stuben, Zürs and Lech – were linked together for the first time last season by the Flexenbahn 10-seater cable car, making this one of the largest ski areas in Europe. With 190 miles of ski slopes and 124 miles of high Alpine powder runs, snow is rarely a problem.
Just relax – this is definitely not an Austrian St Moritz and still holds true to its simple farming roots from the 1920s. Beloved by royalty, Lech has hosted Diana, Princess of Wales, the Jordanian royal family, the Dutch royal family and Monaco's Princess Caroline.
The Hospiz Alm at the base of the St Christoph chairlift is a local legend, serving dishes such as regional Tiroler gröstl, warming goulash soup, wiener schnitzel and oysters. It's deservedly famous for its magnums and larger-sized bottles, with the wine cellar accessed by a slide to avoid incidents on the stairs with ski boots.
The Eisbar, outside Hotel Tannbergerhof, is the place to go for a glühwein straight from the slopes. However, for the best nightlife, a taxi to St Anton is required.
---
Visit Le Chardon Mountain Lodges in Val d'Isere for the ultimate ski experience delivered with a dollop of Scottish hospitality.
---