Whether it's sold in its entirety or in four lots, the Glen Lonan estate is as stunning as the Highlands which surround it – and provides a dream opportunity for those looking to swap the city for country life.
In Taynuilt, a large village some 12 miles inland from Oban, Argyll & Bute, Knight Frank is handling the sale of the Glen Lonan estate in the West Highlands. If you want the entire estate it's available at a guide price of £1.115 million – that includes the 44-acre holding in its entirety, with several houses, paddocks and two miles of salmon and trout fishing rights.
But if you're looking for something a little smaller, the vendors are happy to split it into four lots. And the central property of the estate – the 10,000sq ft Lonan House, including 28 acres of land – is for sale at just £500,000, the sort of money which wouldn't buy more than a two-bedroom flat in many British cities. Those looking to escape the rat race will think all their dreams have come true with this opportunity.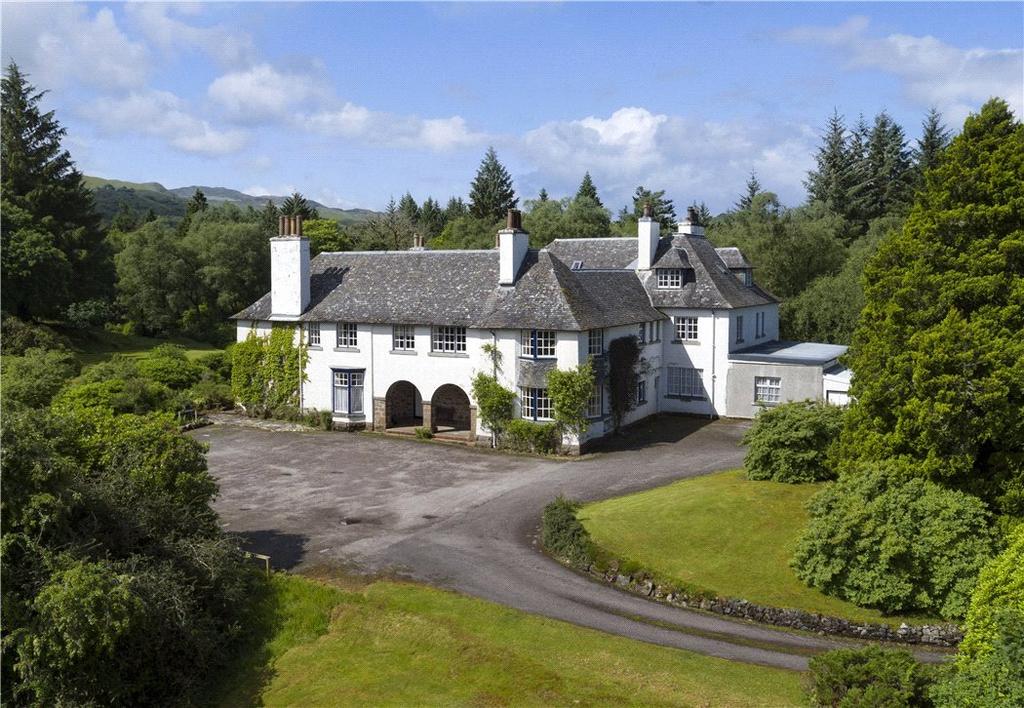 Beyond its wonderful, secluded location, Lonan House is an impressive, B-listed mansion house designed by Sir Robert Lorimer and built in 1906. It's handsomely proportioned and full of character touches – not least with the original windows.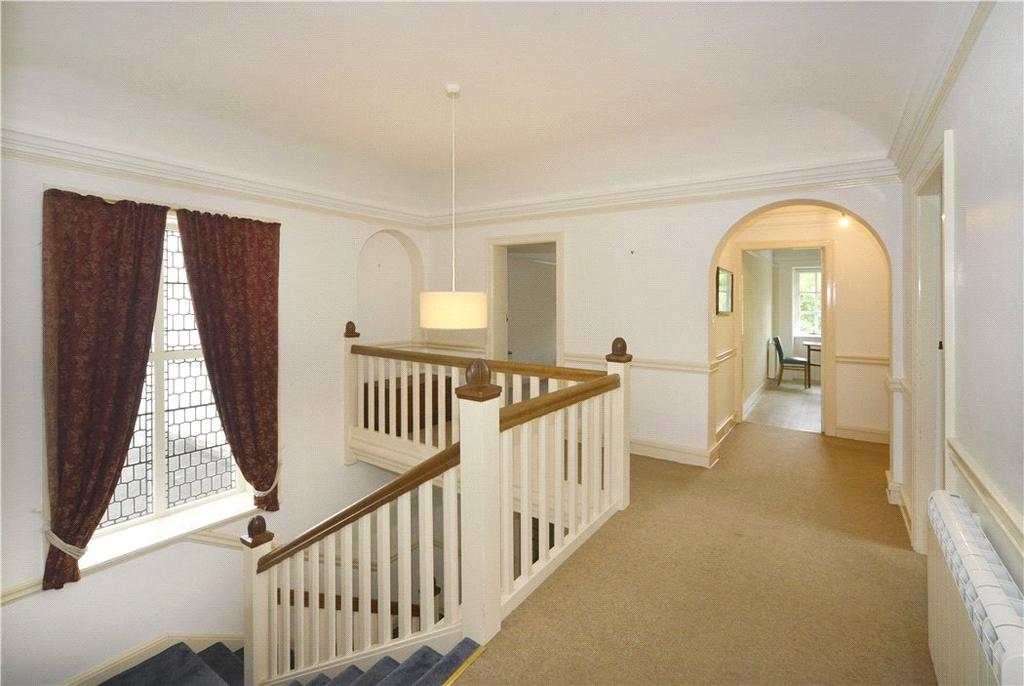 Originally a 15–bedroom family home, it was run as a hotel in the 1960s and up to the late 1970s, when it was converted into nine spacious apartments, surrounded by delightful landscaped gardens.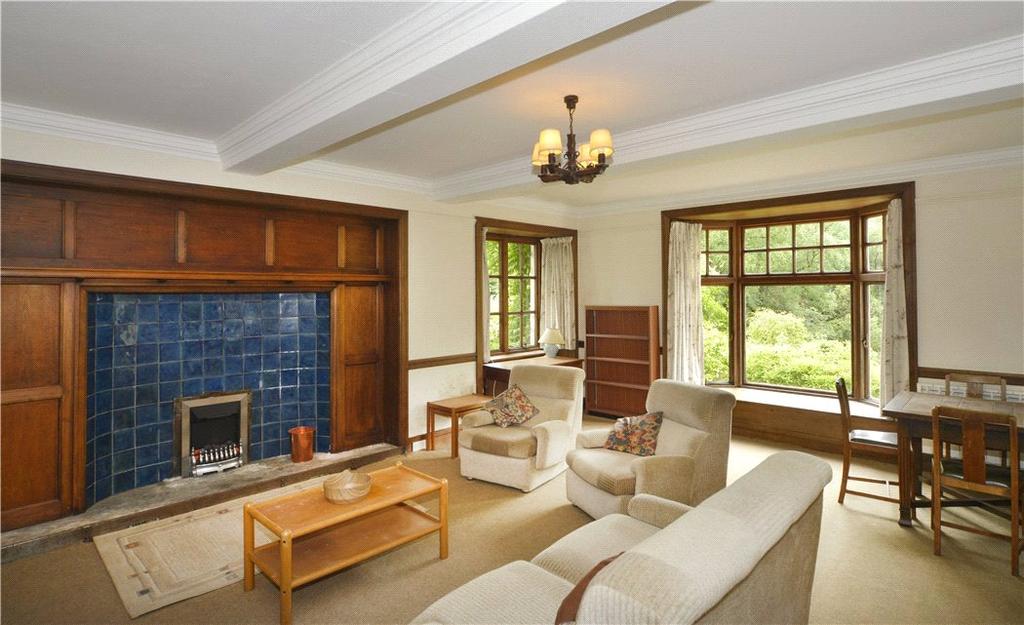 The owners clearly see the potential for the place to be reinstated as a family home, and in fact they have already terminated all the tenancy agreements to allow uninterrupted possession of the main house.
As the pictures on this page show, there is clearly work to be done – but it's cosmetic rather than structural, suggesting that anyone willing to get their hands dirty could do much of what needs doing themselves.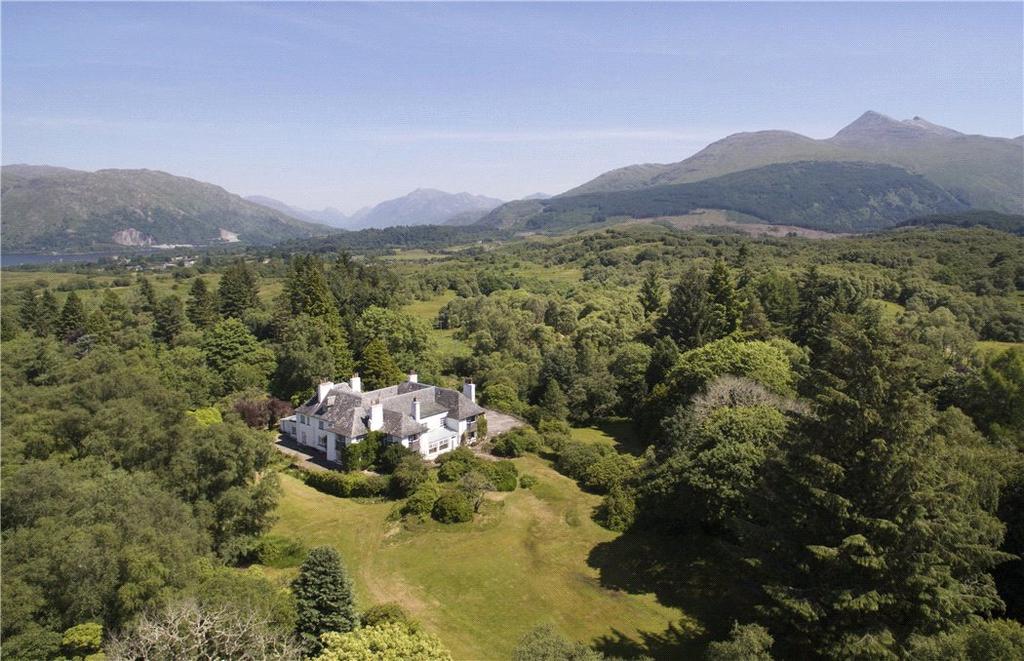 To the west of the estate are some 2½ miles of single-bank salmon and trout fishing on the River Nant, set within the Glen Nant National Nature Reserve. The river hasn't been fished in recent years and a layout of the estate's fishing prospects is available to prospective buyers on request.
The other lots up for sale include two modern detached houses, both set in private positions with excellent views of the surrounding mountains, including Ben Cruachan, Ben Starav and Glencoe.
Windy Ridge House (above) is a modern family home situated on just under an acre of land, while Lonan Beag (below) is a quaint bungalow set on an acre of woodland and manicured gardens.
The fourth lot, Airdeny Field, consists of two paddocks of pasture and woodland – roughy 15 acres in total – accessible from the road.
The Glen Lonan estate is on sale through Knight Frank at a guide price of £1.115 million for the whole, or £500,000 for the main Lonan House – see more details and pictures.
---
Credit: Knight Frank
After a rich history of family ownership, this country estate is ready to start a new chapter. Penny Churchill reports.
Credit: Savills
Vast estate in Carlow's horse country comes on sale for the first time in over 200 years.
---