Compton House is located within more than an acre of private walled gardens.
Historically, as the official residence of a senior churchman who was often wealthy in his own right, the village rectory enjoyed a status second only to that of the manor house, with which it was usually linked. Small wonder, then, that the finest old rectories, invariably built on enviable sites close to the church at the heart of the village, were snapped up by astute buyers when, in the 20th century, the Church found that it could no longer afford the upkeep of such grand houses.
For sale for the first time in 30 years—at a guide price of £2.6m through the Chichester office of Jackson-Stops & Staff (01243 786316)—the enchanting Grade II-listed Compton House is the principal house in the ancient downland village of Compton, near Uppark, in the South Downs National Park AONB.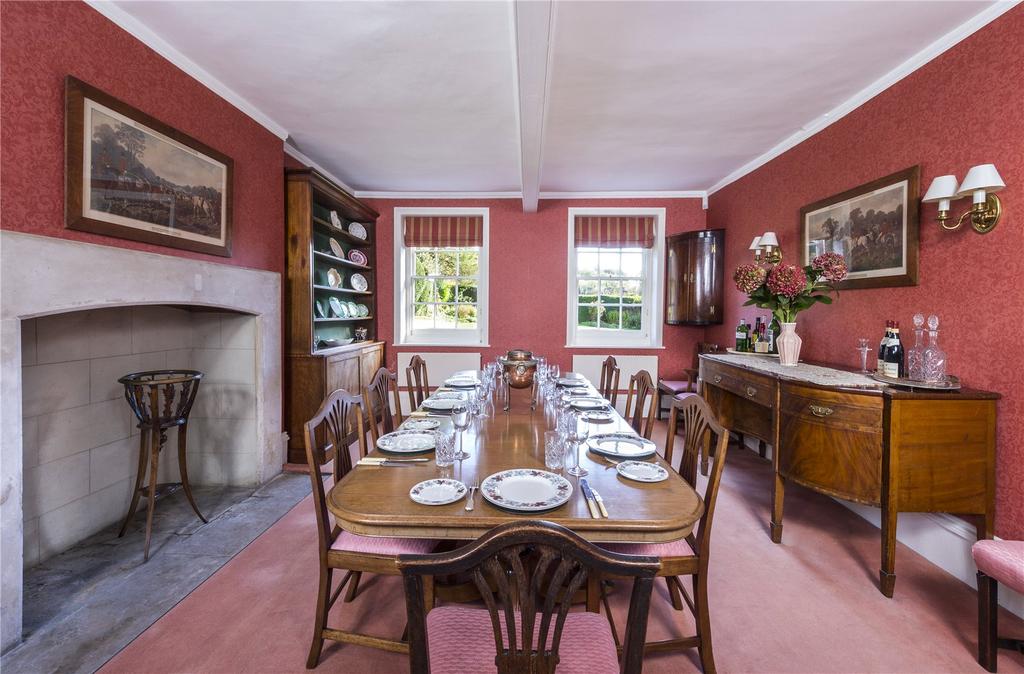 A rare find in an area dominated by major estates such as Goodwood and Cowdray Park, Compton House was remodelled in the Regency period and home in the late 19th century to the wealthy Rev George Augustus Langdale, who was vicar of the parish from 1854 to 1897.
Discreetly located within more than an acre of private walled gardens near the centre of this popular village, eight miles from the commuter hub of Petersfield and 10 miles from Chichester, Compton House has been carefully maintained during the tenure of its present owners.
Recommended videos for you
Accommodation on three floors includes three beautifully proportioned reception rooms, a study, a farmhouse kitchen, seven/eight bedrooms including master and guest suites, five/six further bedrooms and three bath/shower rooms.
Outbuildings include a former coach house, stabling and groom's quarters, suitable for conversion to a range of uses, subject to planning consent. Well-maintained formal gardens include a walled, pergola-covered terrace, a manageable kitchen garden and a walled ornamental garden with a 35ft-long greenhouse.