The Manor House at South Leigh is where one of Britain's greatest 20th century poets produced one of his most famous works.
The delightful, 17th-century Manor House at South Leigh, eight miles from Oxford, has a unique place in British literary history. It was the home of Dylan Thomas from 1947-49, bought for him by the wife of historian AJP Taylor, Margaret, who was infatuated with the Welsh poet.
Thomas and his wife Caitlin had previously been renting a summer house at the Taylors' home – not that he and the historian shared anything other than animosity, with Taylor said to have thought Thomas a scrounger and a liar. No doubt Taylor's views were hardly helped by the fact that his wife had fallen in love with the Welshman, and his letters suggest that he was happy to string her along in order to keep her patronage.
In 1947 the historian's wife even bought Manor House for the purpose of letting the Thomases  live there – it was the home where he wrote much of Under Milk Wood.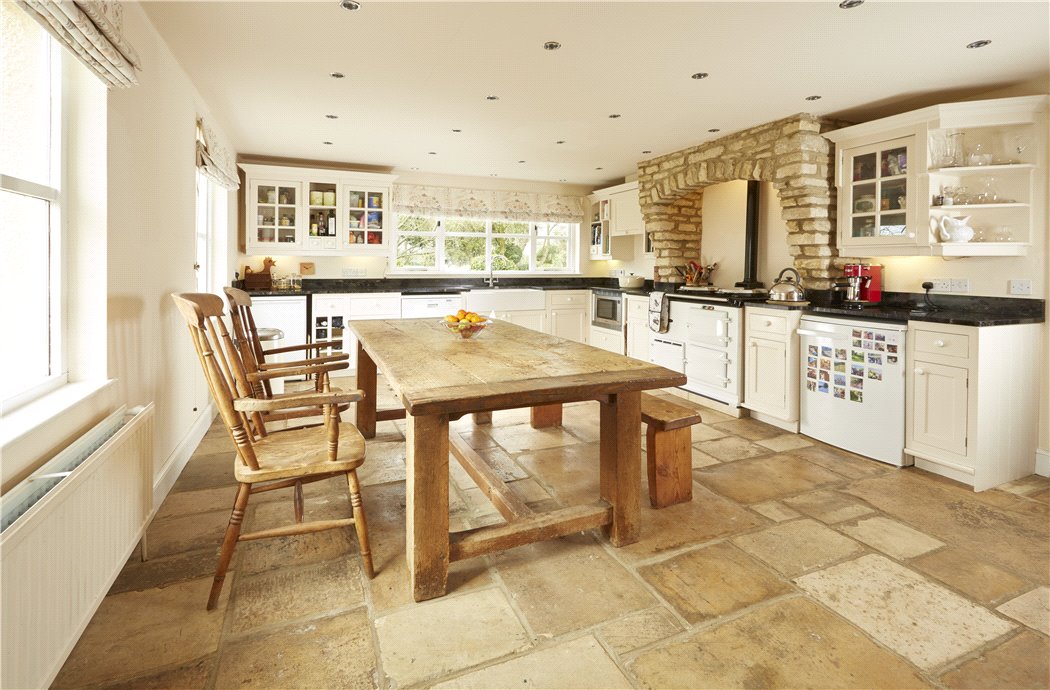 Thomas didn't finished penning the BBC radio drama until he moved to America a few years later, but to his devotees it was worth the wait. The work's fame resonates even today.
For the past 28 years, the house has been the much-cherished home of Graham and Amelia McNeillie and their family. Now, however, they have decided to downsize –an idea they say that 'simmered at the back of their minds' when their children moved to Cambridge and finally took root when they bought a thatched cottage in that part of the world.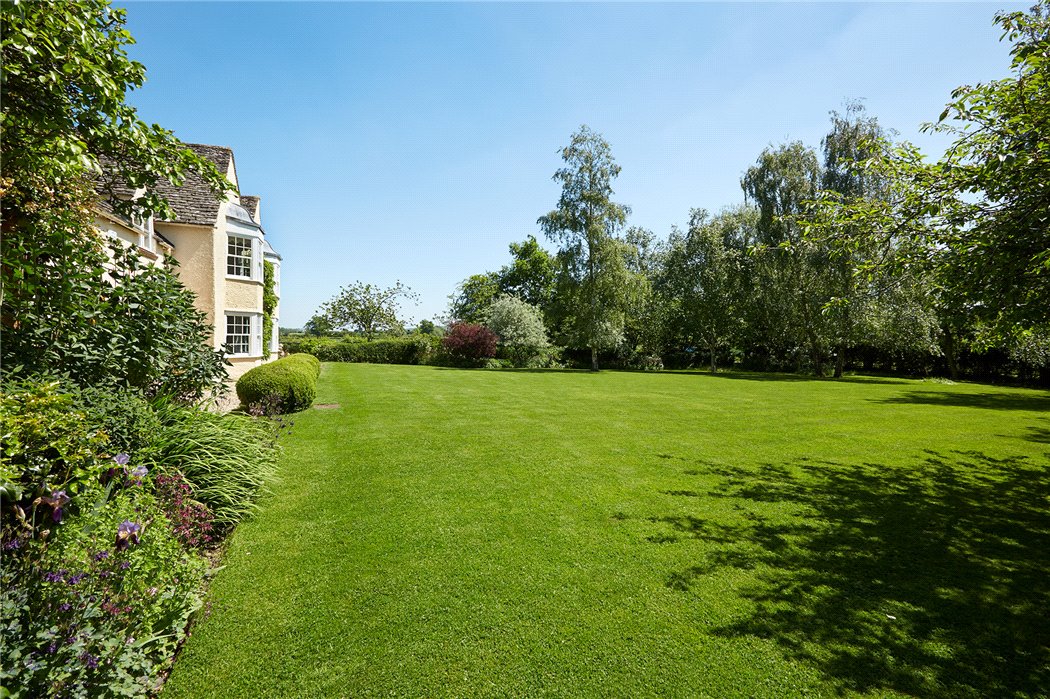 The four-bedroom former manor house in almost three acres of gardens and grounds went on the market with Knight Frank in Oxford at a guide price of £1.65m, and quickly found one buyer, then another. Both sales fell through due to problems elsewhere in the chain, but the place is currently under offer.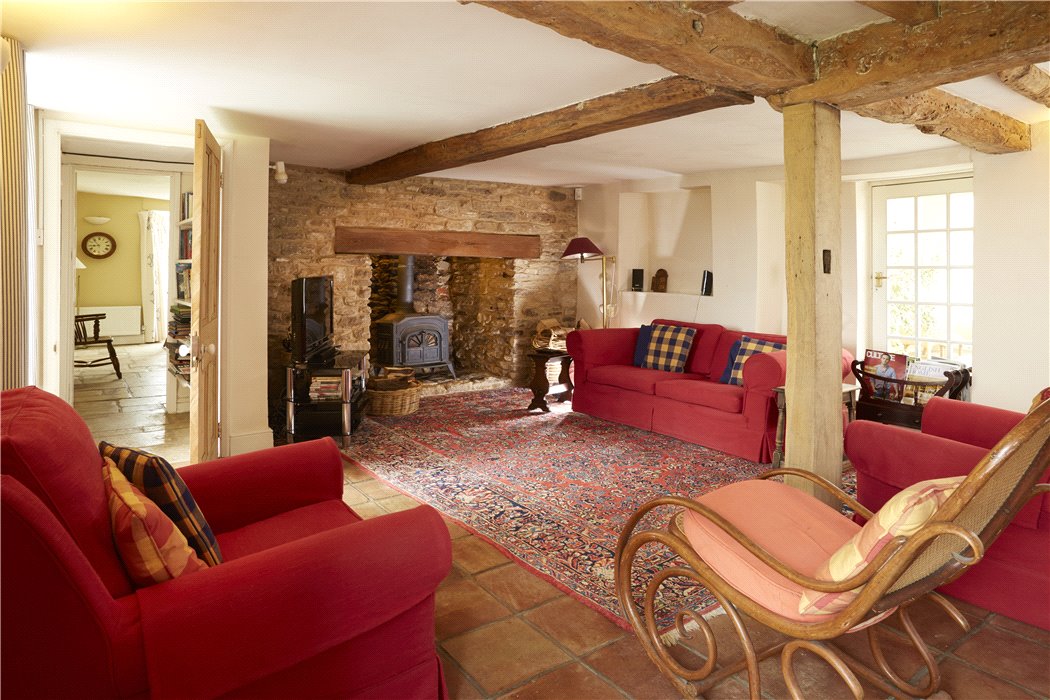 It's a delightful house built of limestone, with rendered walls under a slate roof, which comes with a guest cottage and a small bothy – it was in the latter that Thomas worked while living here.
The house looks out in all directions across the lovely grounds which take in formal gardens, a small stream bordered by a topiaried walk and even a paddock. It's hard not to imagine being inspired to write in such a setting.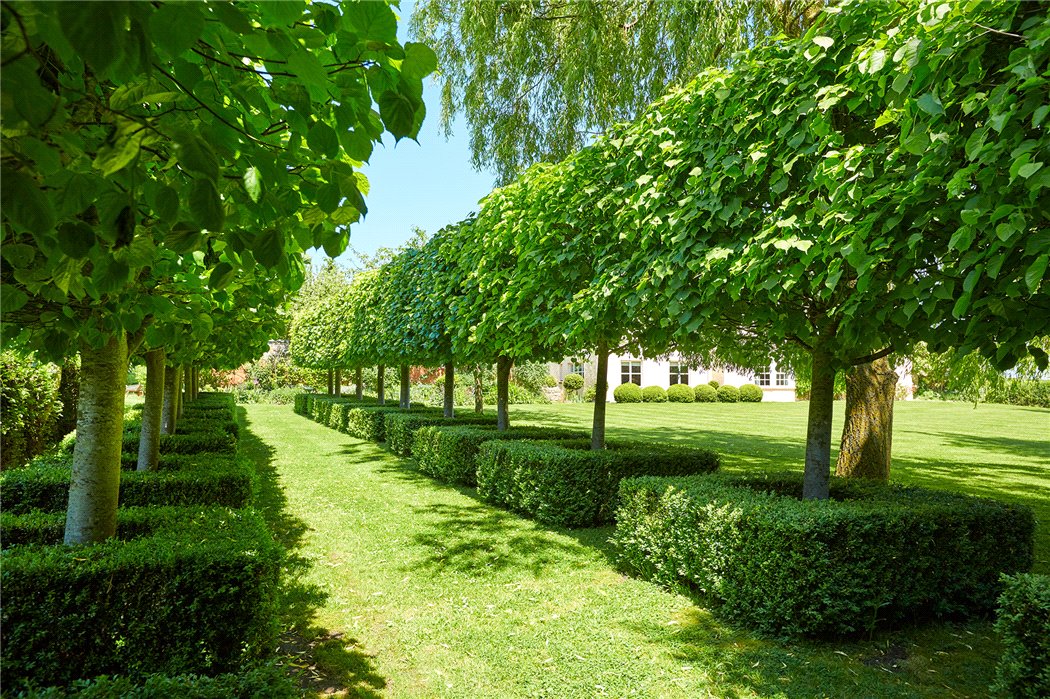 After two years in the house, however, Thomas himself eventually decided that he wouldn't write serious poetry again unless he returned to South Wales.
The Taylors sold the house and bought one in Wales, the Boat House at Laugharne, which they again rented to the Thomases. The damage to the Taylors' marriage was done, however: the pair separated a year later and divorced soon afterwards.
The Manor House in South Leigh is currently under offer with Knight Frank – see more pictures here.