Historic St John's Manor on the north coast of Jersey boasts magnificent landscaped gardens and grounds, with beautiful serpentine, a wildlife lake and a stunning Japanese water garden.
One of Jersey's most prestigious estates has come to the market: the historic St John's Manor in St John parish, on the island's north coast. It's been launched via Savills, and priced at £22 million.
Payne's Armorial of Jersey (1859) describes the manor house as being 'approached through a long and stately avenue of firs (and) built in the Italian style, with the arms of its present and former owners ornamenting the façade, and pleasantly situated in the midst of the pleasure grounds, which are, in style and extent, unequalled in Jersey'.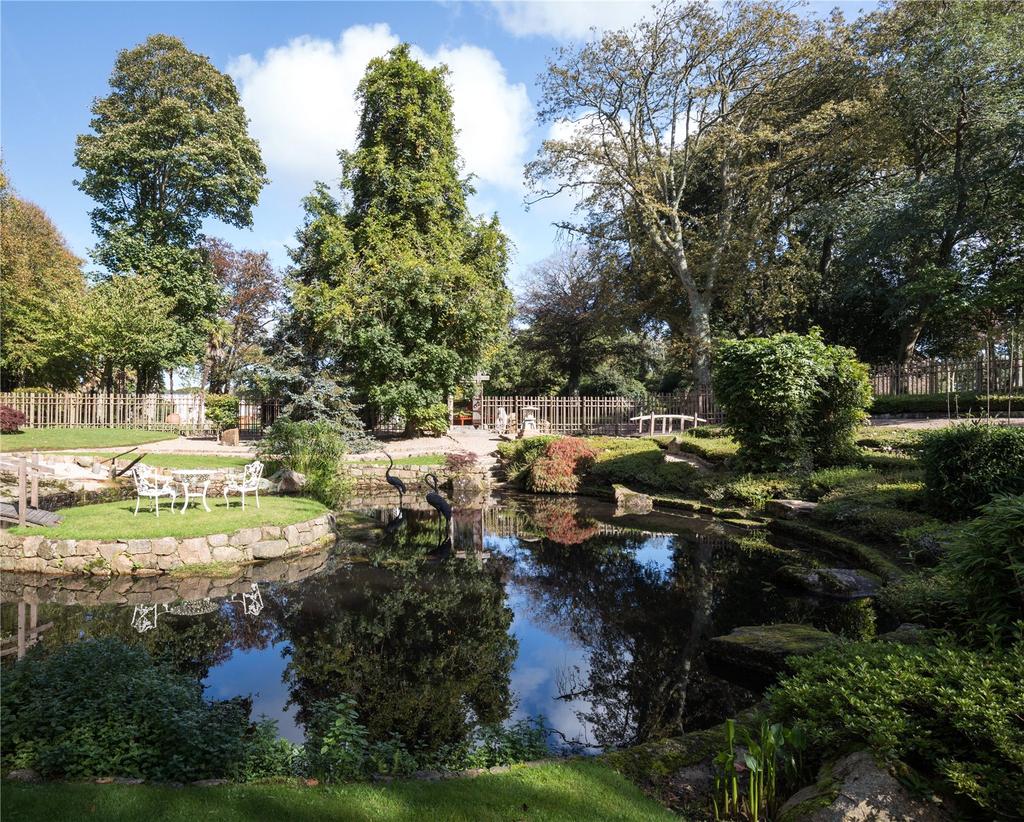 In the first volume of Old Jersey Houses (1965), the late Joan Stevens, a Jersey historian, maintains that the manor should be known as Le Manoir de St Jean La Hougue Boete, after the Boete family who owned the land in Norman times.
Mrs Stevens writes about successive owners – among them the de Barentin, Lempriere, Journ-eaux, Le Febvre, de Carteret, Le Maistre and Le Couteur families – and the many changes they made to the building, so that, today, little of the original remains. In fact, one wing of the manor, as it appeared in Payne's Armorial, was destroyed by fire shortly after that work was published.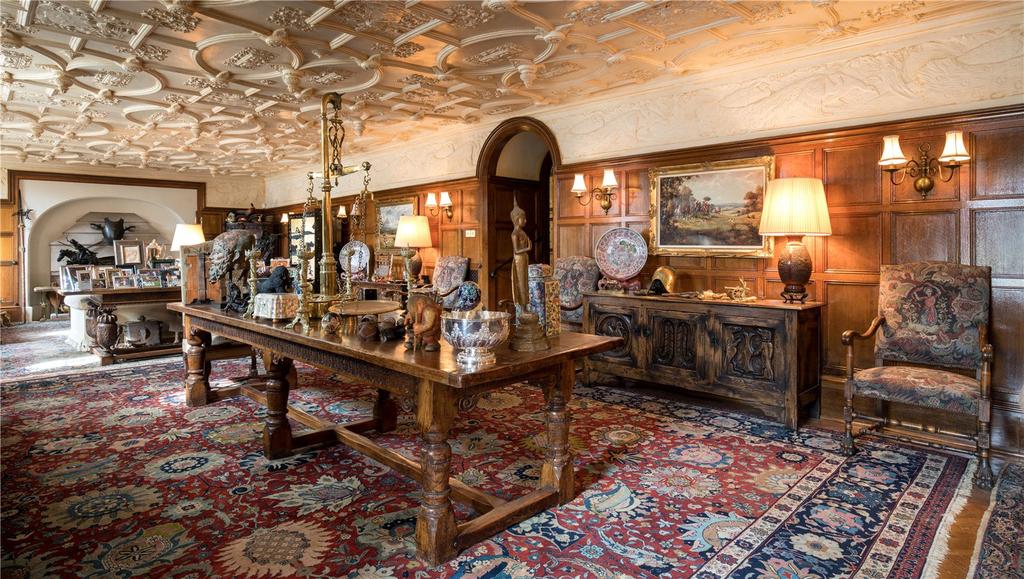 Approached by a long and impressive east carriage driveway, the elegant, 10,000sq ft manor house stands in a wonderfully secluded position, surrounded by more than 15 acres of magnificent landscaped gardens and grounds enhanced by a serpentine, a wildlife lake and an enchanting Japanese water garden and further protected by parkland, some 58 acres in all.
Also within the estate grounds is a consecrated private chapel, along with a tennis court and leisure pavilion, an indoor swimming pool and enclosed squash court, stabling, garaging and a splendid walled flower and produce garden.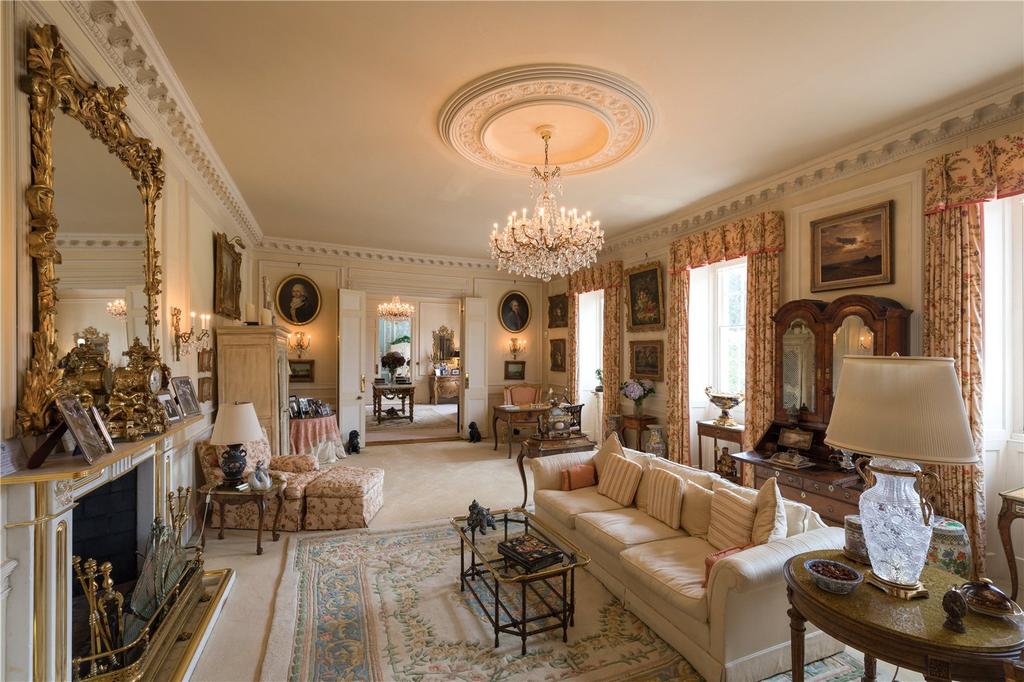 The main accommodation within the manor includes several fine reception rooms, six bedroom suites, a study and office suite, plus a full range of domestic offices. Secondary buildings include two guest lodges, staff units and a three/four-bedroom estate manager's house.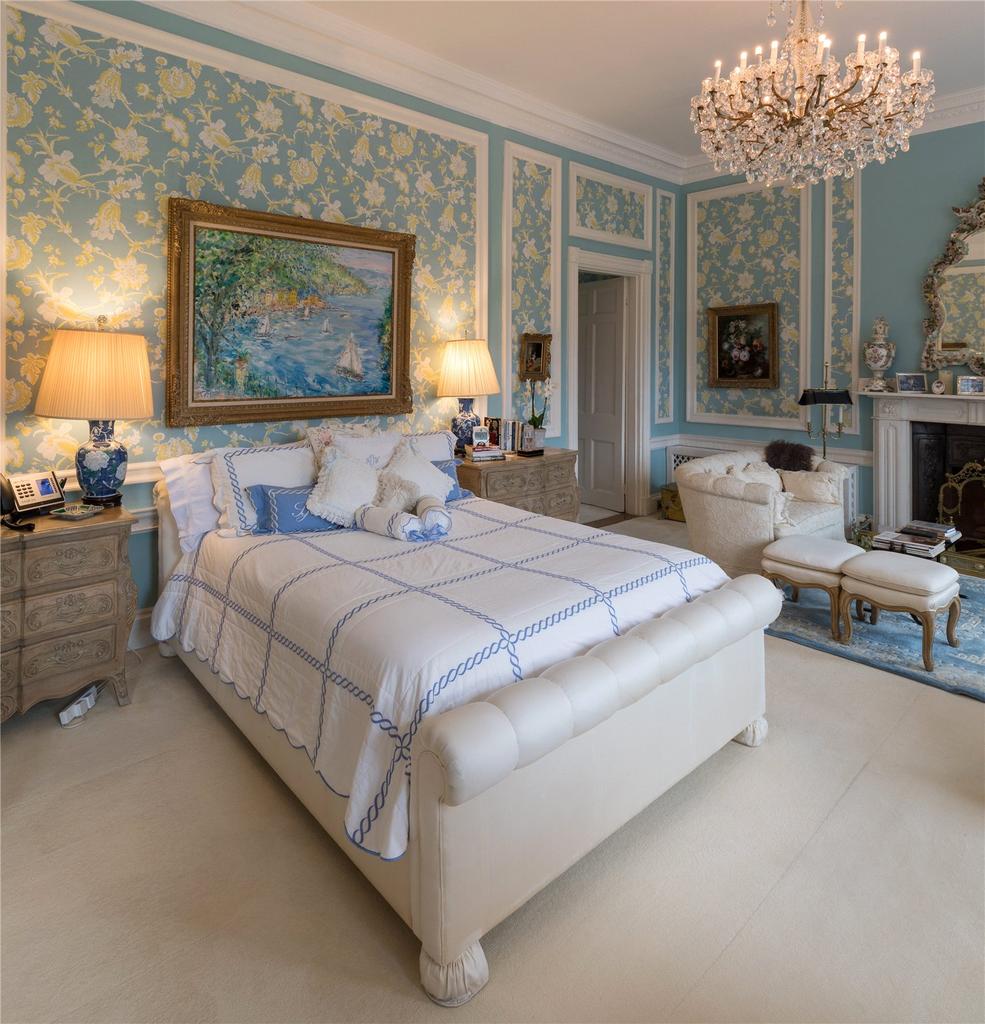 For the past 40 years or more, St John's Manor has been home to the present Seig-eur de St Jean de Hougue Boete, the Canadian-born John W. Dick – a widely travelled international businessman, diplomat and Ambassador-at-Large for the Republic of Rwanda.
For Mr Dick, 'Jersey is perhaps the most remarkable and amazing country in the world – the best possible place to live'.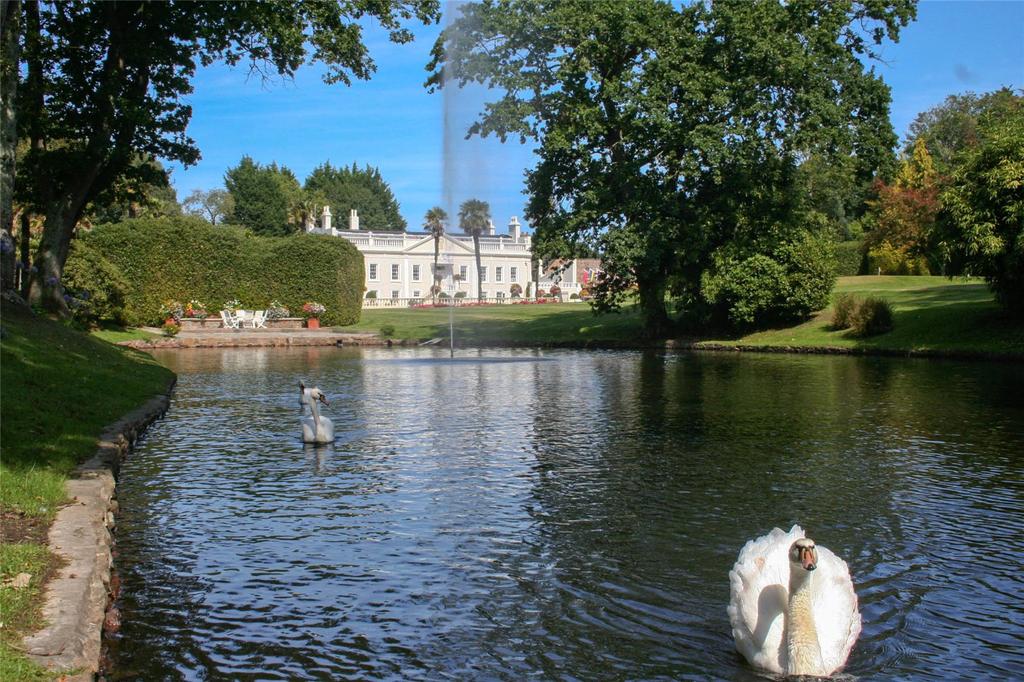 St John's Manor is on the market with Savills at a guide price of £22m – see more details and pictures.
---
Credit: Broadlands
Perched above Gorey Harbour is a house that's remarkable even by Jersey's lofty standards.
Try their delicious recipe for red gurnard.
Our weekly round-up includes an award-winning Lake District hideaway, a wonderful house in Guernsey and a room with a truly
---