You'd think it was hundreds of years old, but Castell Gyrn is actually a creation of the late 20th century – and it offers the charm of castle living without the headaches of living in an ancient building.
The dream of living in a medieval castle is almost irresistibly romantic. Splendid centuries-old masonry, spectacular views from battlements, cavernous fireplaces and a rambling floorplan full of interesting nooks and passageways, plus the history that almost seeps out of the walls.
The reality is often rather different. The masonry is crumbling, the battlements precarious, the fireplaces a nightmare of drafts and dust, the passageways too narrow to fit your furniture down… and the only things seeping out of the walls are damp and mould. Fixing such issues in the average castle can often cost a couple of million pounds or so – which, coincidentally, is more or less the same as the asking price for Castell Gyrn, a castle in north Wales which looks ancient but hides a new interior that features everything from a cinema room to under-floor heating.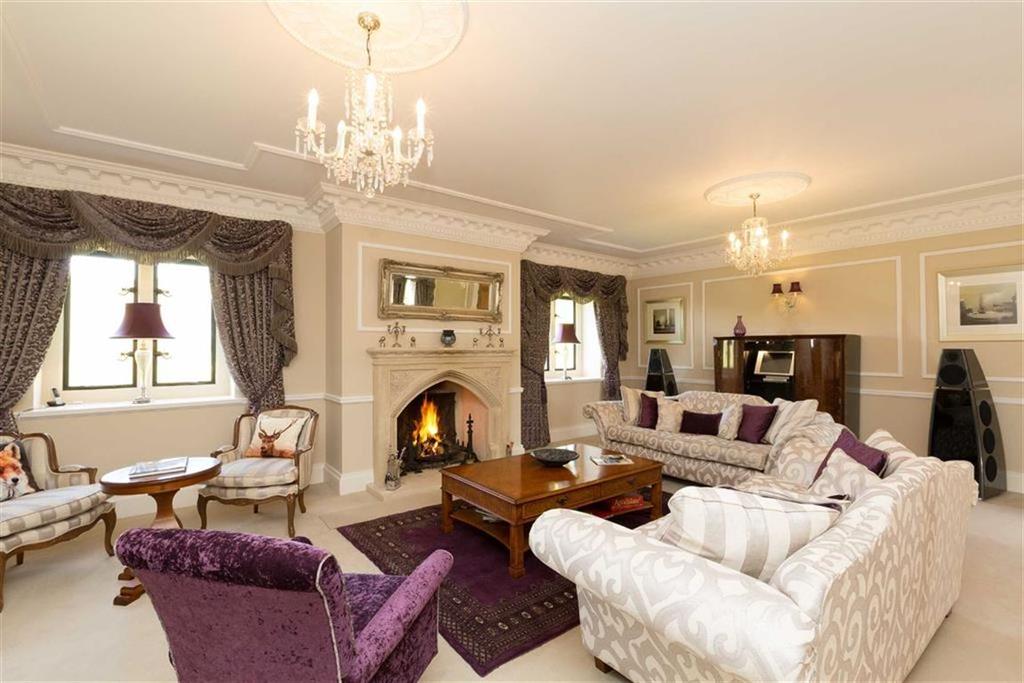 The castle was started in 1977 by renowned architect John Taylor, who created it to be his home and a labour of love. Like all good castles, it took an entire generation to finish – the final pieces were not put into place until 1994 – but it was worth the wait.
In their obituary of Taylor, who died in 1998, Architects' Journal wrote that, 'of all John's buildings, Castell Gyrn, built of local stone with crenellations set boldly against the sky, and incorporating the work of artists and craftsmen, symbolises his architectural beliefs and vision.'
The current owners have made their own impression on the place, having refurbished, updated and extended Castell Gyrn in the last 20 years.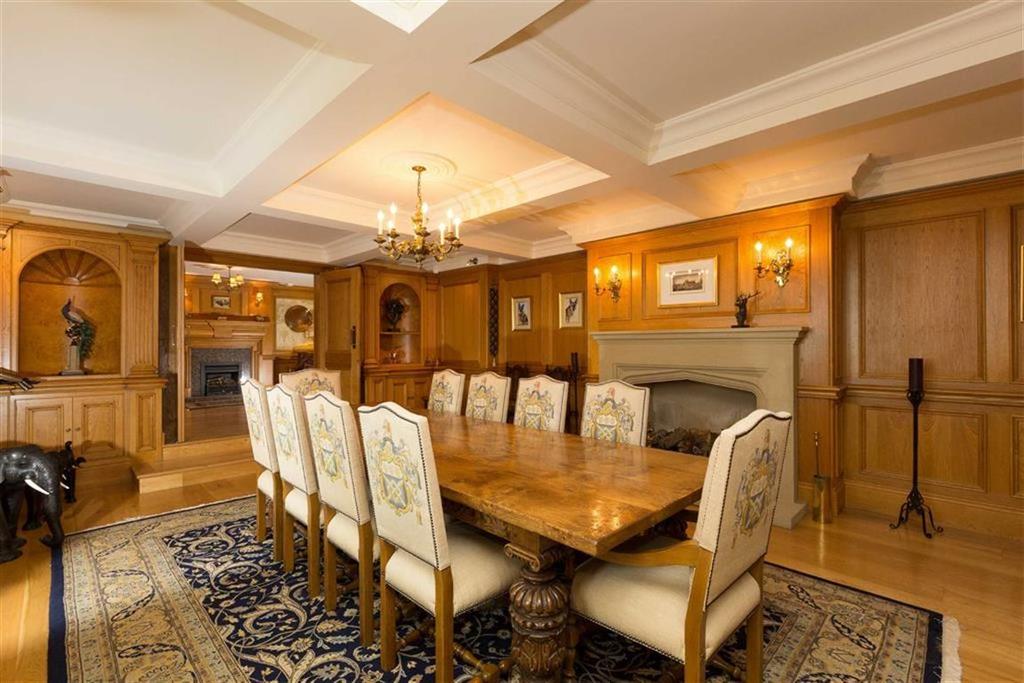 Today, it's at heart a 5,800 sq ft home with six bedrooms and three reception rooms, plus a library, cinema and study. One of the reception rooms is on the first floor, with a balcony that makes the most of the spectacular views across to Snowdonia.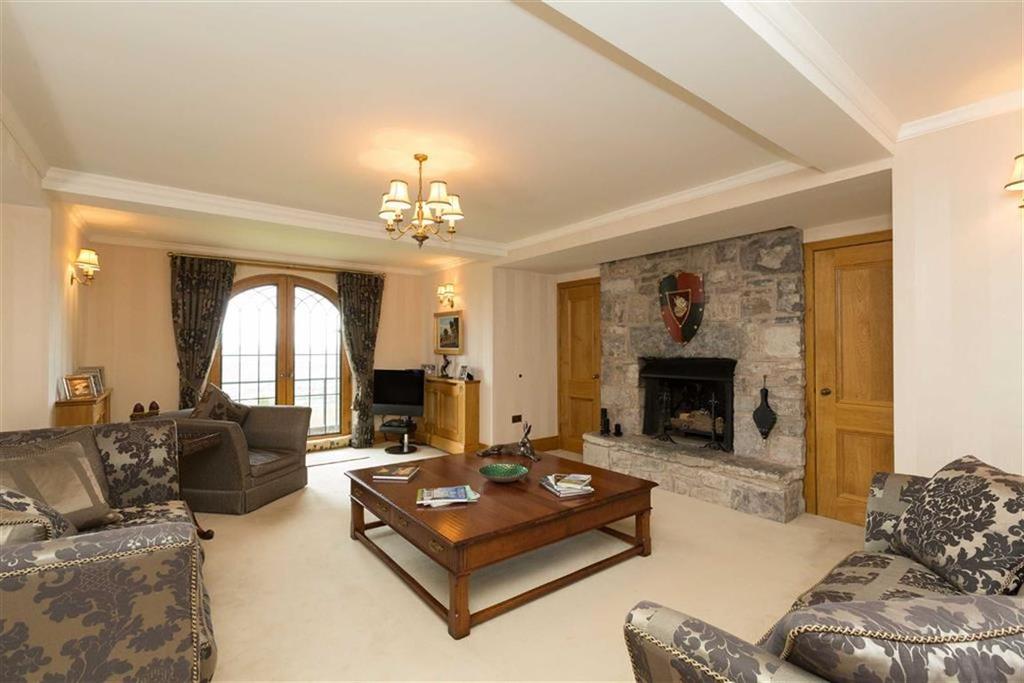 Within the 10 acres of grounds there are also a self-contained lodge, a detached triple garage with a basement, and a beautiful folly in the form of a shell grotto, built in 1991 by a local artist.
Beyond the buildings, the grounds are nicely-manicured, with a courtyard garden, extensive lawns, mature trees and a pond, and a number of artworks throughout, all created by local craftsmen and artists.
Among the highlights are the wrought iron gates which lead to the driveway, and a dragon tree carving which, rather wonderfully, is fitted out to breathe fire on demand!
Castell Gyrn is just off the A494 between Mold and Ruthin, with the well-connected city of Chester only 20 miles away and Liverpool not much further. This really is a castle where a bit of romance meets a large dose of practicality.
Castell Gyrn is for sale at £2.35 million through Cavendish Residential via OnTheMarket.com – see more pictures and details.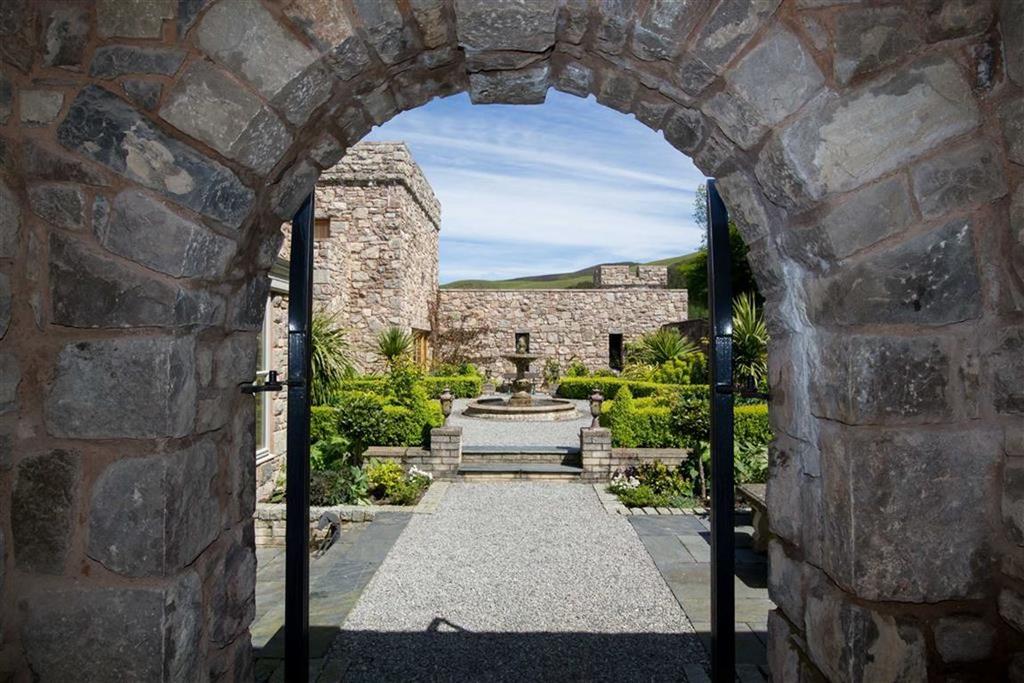 ---
---