Described as 'charming beyond belief and in one of the most idyllic places to live in the Cotswolds', Green Close is a real rarity on the market.
Grade II-listed Green Close in the pretty village of Snowshill, Gloucestershire, sits high up on the Cotswold escarpment above the lovely stone village of Broadway – a place widely regarded as one of the most idyllic places to live in the north Cotswolds. The house – on the market via Savills for £3.8m – is described by agent Rob Fanshawe of Property Vision as 'charming beyond belief'. It's hard not to agree.
Green Close has been owned by the family of the current vendors for almost 100 years and relatively little altered during that time, exuding the authentic 'old world' atmosphere so rarely found in the Cotswolds these days.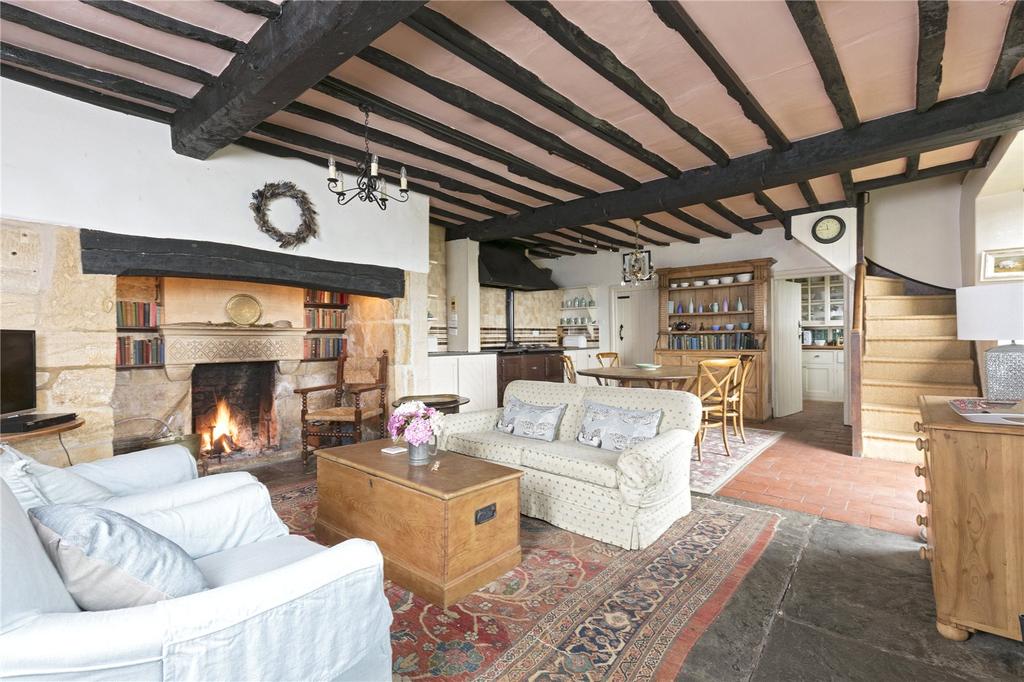 Set in some 21 acres of terraced gardens, woods, lake and ancient pasture, it enjoys breathtaking views over the surrounding quintessentially English landscape.
The house has been featured in Country Life before: in August 1926 an article by Avery Tipping mentioned that Green Close was formerly four 17th-century cottages, remodelled to form one house for Mr H. Peech in about 1916 by the architect C. E. Bateman, renowned for his sensitive restoration of Cotswold vernacular properties.
It took great ingenuity to transform the four cottages into one pleasing L-shaped building, whose many original features include great open fireplaces, flagstone floors and mullion windows, all of which sit comfortably alongside the various Arts-and-Crafts elements added by Bateman.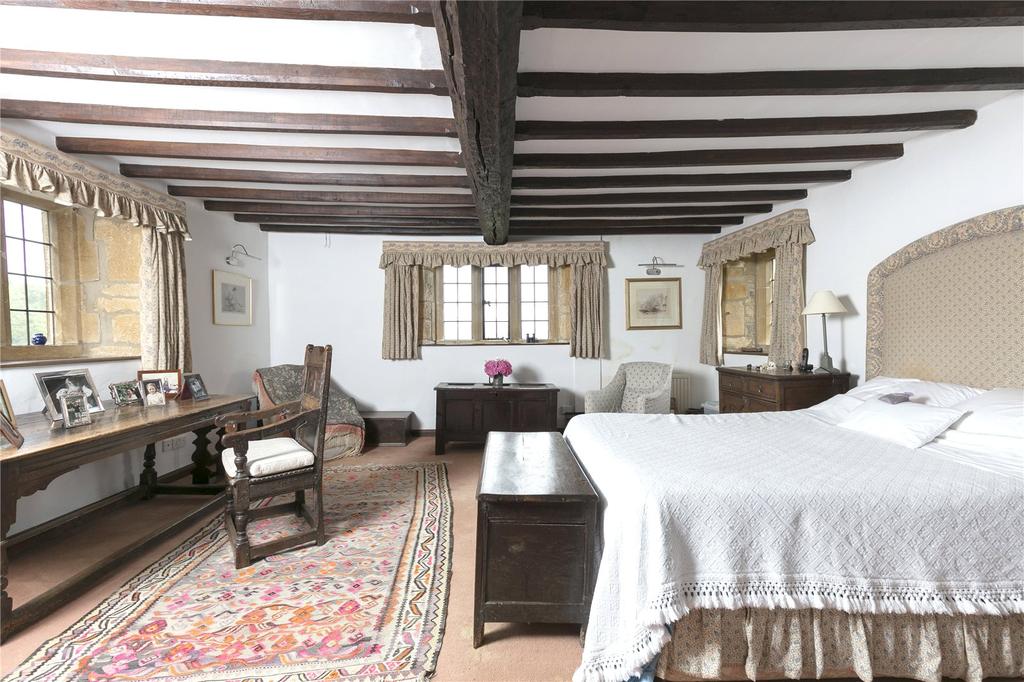 This unspoilt Cotswold gem offers 3,563sq ft of living space, including impressive, high-ceilinged reception and staircase halls, two/three reception rooms, main and secondary kitchens, two bedrooms suites, three further bedrooms and two family bath/shower rooms.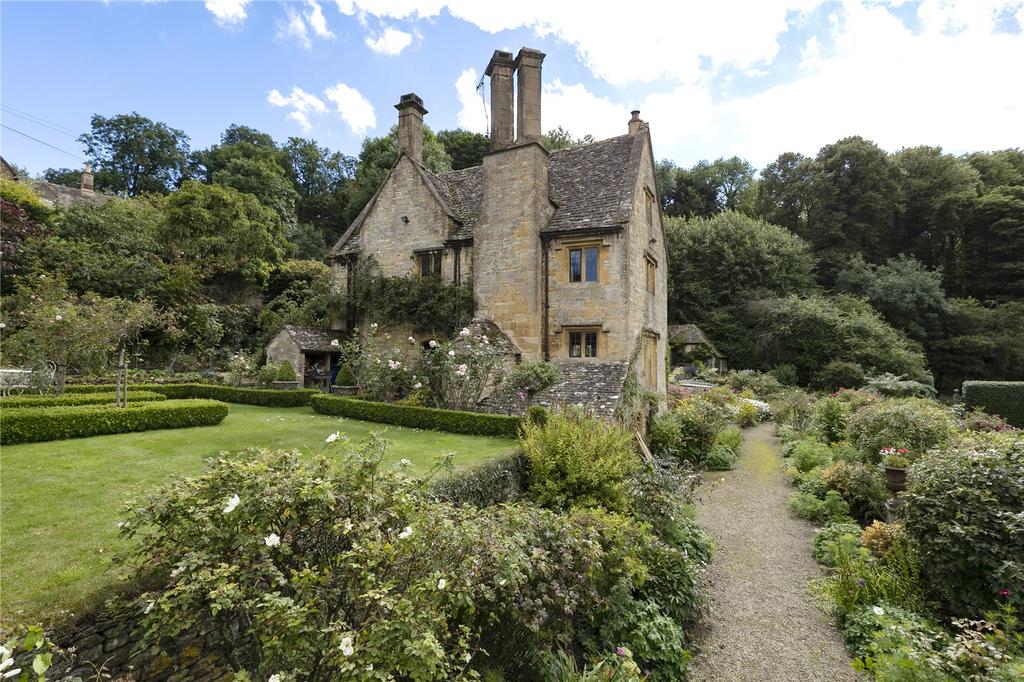 Further accommodation is provided in a pretty, two-bedroom stone cottage and a two-storey, converted barn. Outbuildings include stores, a wine cellar and a stable yard with four boxes.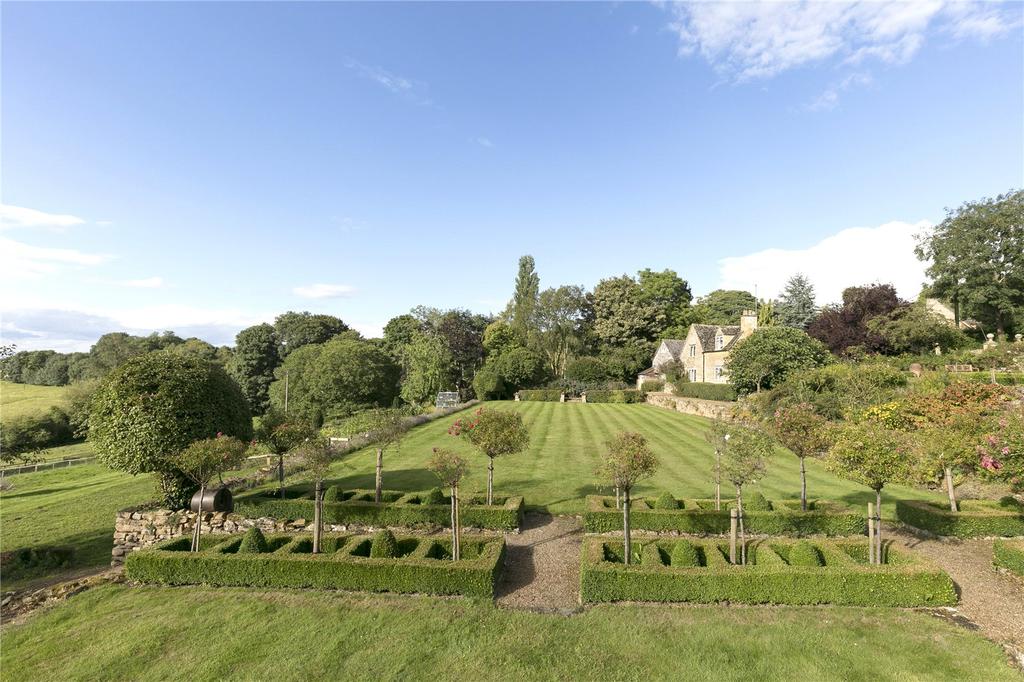 Green Close is on the market via Savills for £3.8m – see more details and pictures.
---
Credit: Jackson-Stops & Staff
Time to get out of London? A perfect example English country cottage is on the market in the heart of
A heart-stoppingly romantic cottage in the Cotswolds has come to the market at a price which will make city dwellers
This striking town house in Oundle serves as home to the headmaster of the town's famous school.
---