A vast amount of care and love has been poured in to Arthington Hall in recent years, and now a new owner will have a chance to enjoy this extraordinary house.
Grade II-listed Arthington Hall — which stands in 22 acres of gardens, grounds and ancient woodland on the banks of the River Wharfe — really seems to have it all. The setting, the architecture, and some of the most astonishing rooms we've seen all year. No wonder selling agent Ed Stoyle of Savills calls it 'one of the most magnificent country houses in all of Yorkshire'.
The property stands some nine miles from Harrogate and eight miles from Leeds, looking west over the valley to the arches of the Arthington Viaduct, with Ilkley Moor in the distance. Mr Stoyle quotes a guide price of £7.5 million for the hall, the Classical façade of which conceals a modern family home of rare distinction, following a root-and-branch restoration carried out by the current owners in 2014.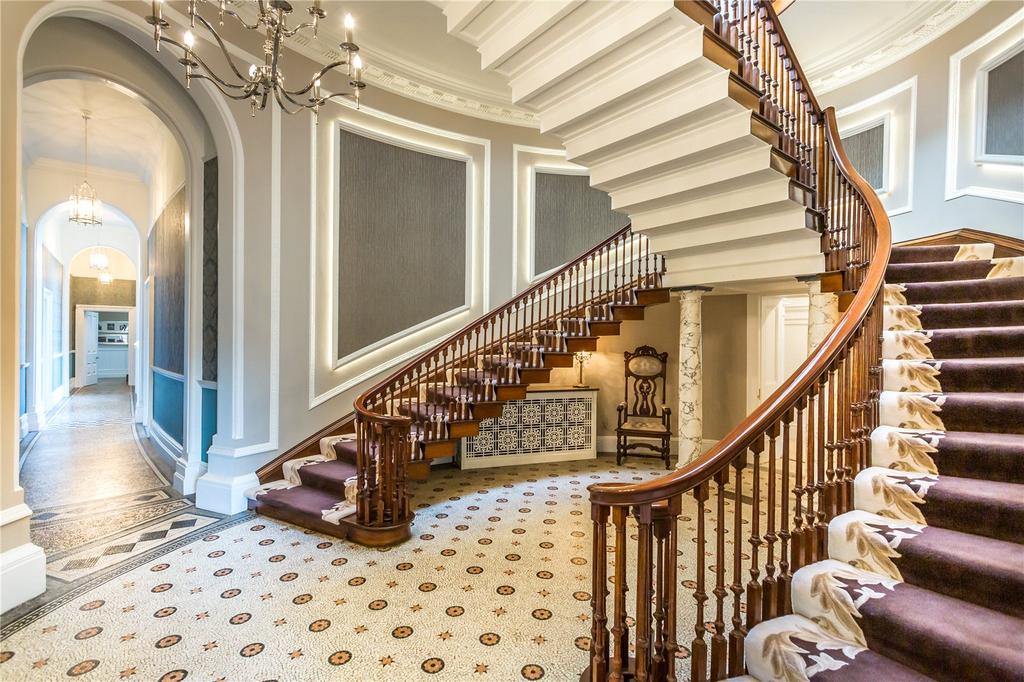 Approached along a circular tree-lined drive, the classic, nine-bay Georgian façade boasts a central pillared entrance leading to a 23ft-square grand entrance hall.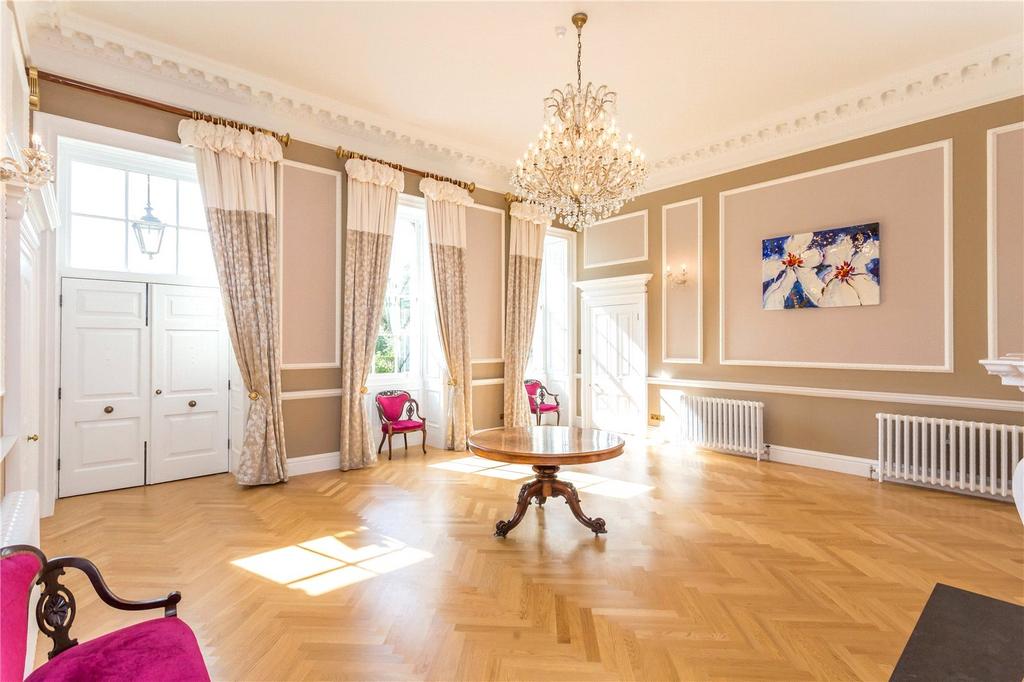 Recommended videos for you
The house offers more than 20,000sq ft of opulent living space, including six main reception rooms, a family kitchen, cinema, playroom, gym, orangery, eight bedrooms, eight bathrooms, attic rooms and extensive cellars. Secondary accommodation includes a single-storey, two-bedroom lodge house.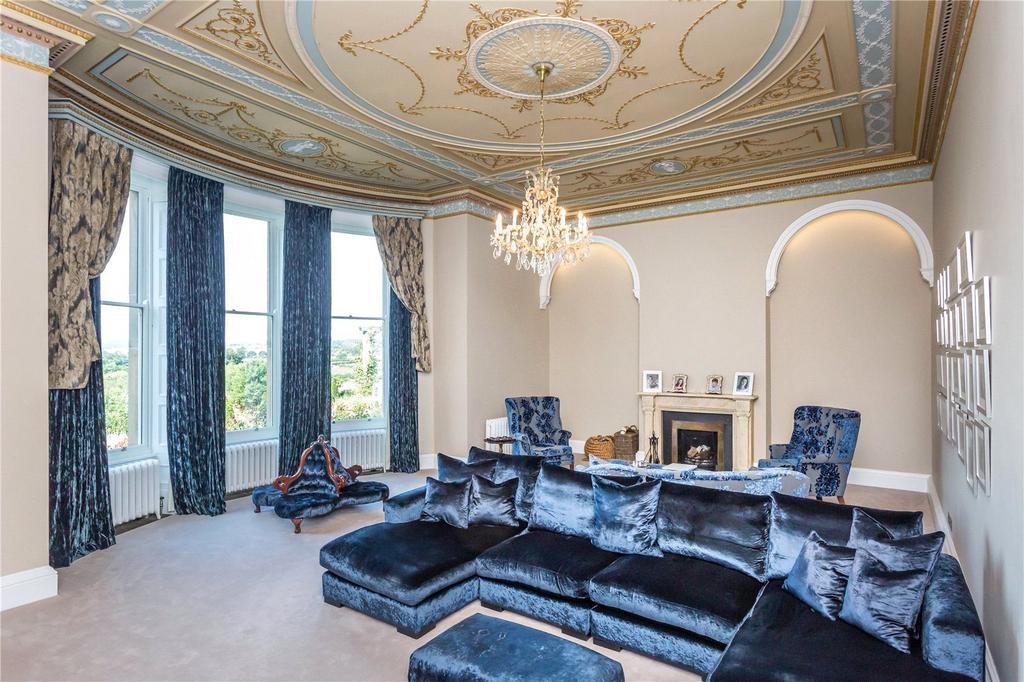 Originally built in the mid 15th century, the hall stands on the site of a Cluniac nunnery endowed by the Arthington family in the late 1200s and granted by Henry VIII to Archbishop Cranmer in 1543, after the Dissolution of the Monasteries.
Following a fire in the late 1700s, the house was substantially remodelled for Henry Arthington by Yorkshire architect John Carr, who at that time was much in favour in Wharfedale, designing nearby Harewood House (jointly with Robert Adam) between 1759 and 1771, Denton Hall, near Ilkley, in 1778 and Farnley Hall, near Otley, in the 1780s.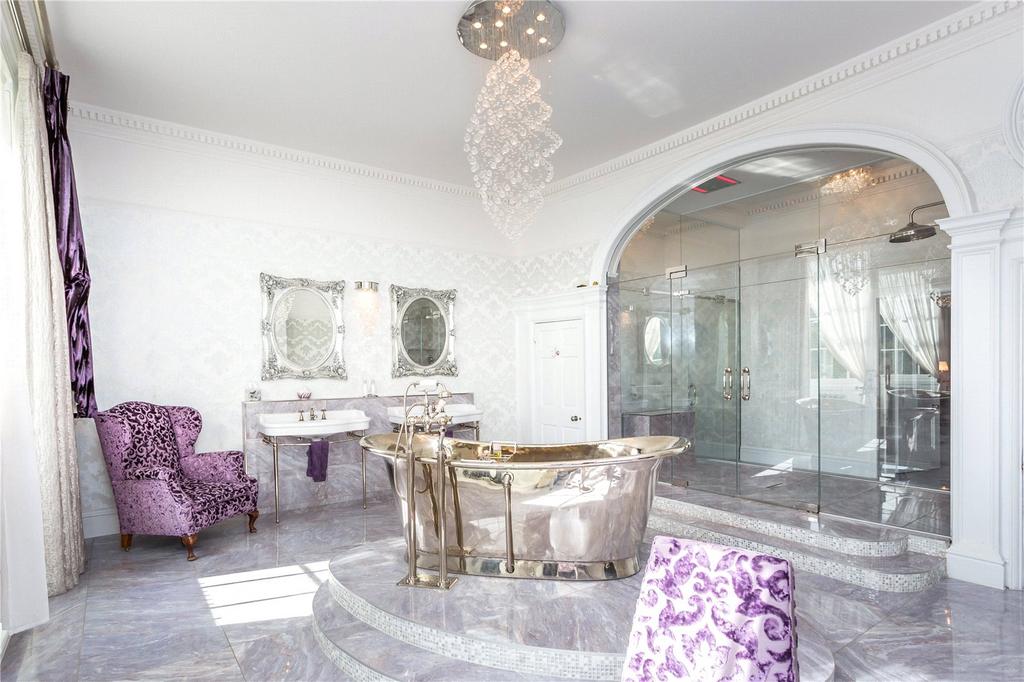 This was a period when many rich Leeds merchants decided to swap the trading floor for the green and pleasant life of a country landowner, a condition that Carr himself aspired to and later achieved. Born the son of a stonemason in 1723, he went on to become Yorkshire's most influential architect, was twice Lord Mayor of York and the owner of his own country estate at Askham Richard, near York.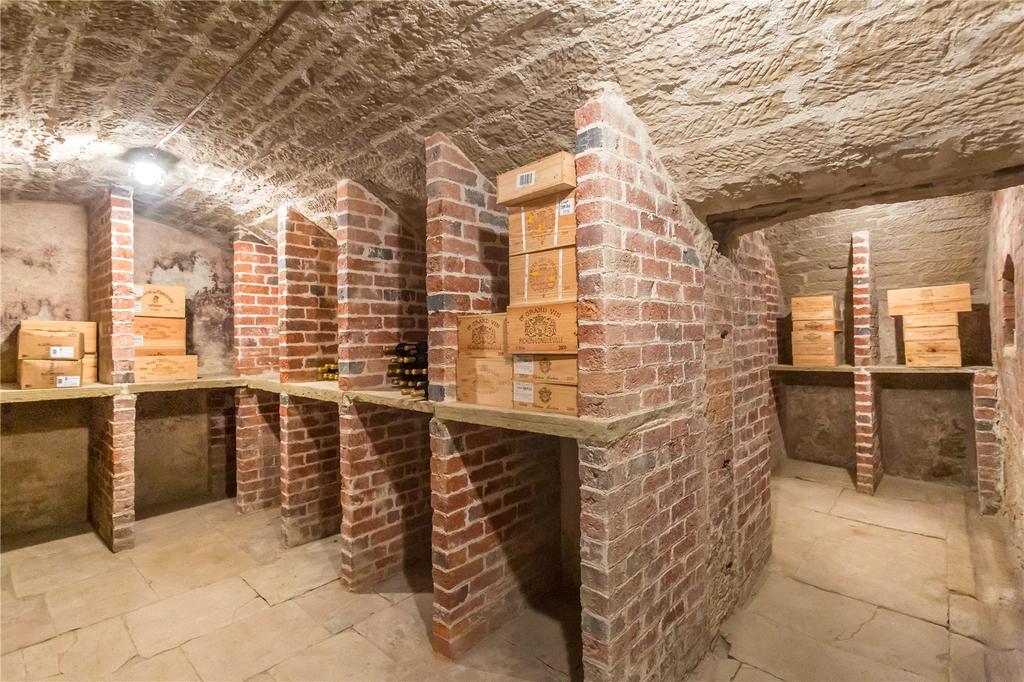 At Arthington Hall, Carr's most notable legacy is undoubtedly its famous flying staircase, described by the late Giles Worsley (Country Life, May 5, 1988) as 'a masterpiece of joinery [and] one of Yorkshire's unknown 18th-century marvels'.
Set in an oval stairwell, it starts with two flights that meet at a half-landing to form a central, unsupported flight that is said to 'bounce unnervingly' when walked upon.
The route from Leeds to Wharfedale was already well trodden by the time the Sheepshanks (wool merchants, as the name suggests) bought Arthington Hall in 1842. In 1875, William Sheepshanks commissioned a Victorian extension by Alfred Waterhouse; a further wing was added in 1908.
Apart from a period during and after the Second World War when Arthington Hall was used as a convalescent home, the house and gardens were maintained at something like their former glory by successive generations of the Sheepshanks family until, in early 2012, the hall was put up for sale and subsequently acquired by the present owners.
Over the course of a remarkable renovation project, Arthington Hall has seen the restoration of many of its original features, with the addition of state-of-the-art heating, fire, security, media and technology systems.
These include listed-building-compliant double glazing, underfloor and biomass heating and air conditioning in many rooms, a back-up generator and private leased-line internet broadband.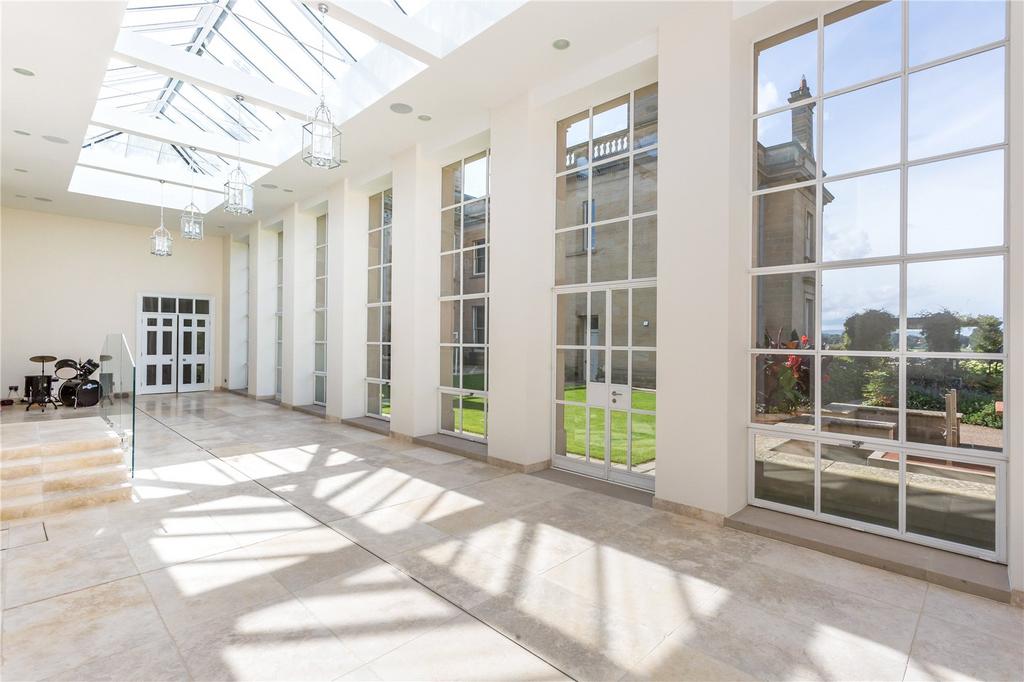 The gardens and grounds have been beautifully landscaped, with new terracing and extensive planting. A walled garden has been created to provide year-round produce and flowers for the house and a rose-covered pergola leads to a terraced dining area, with spectacular views towards the River Wharfe and the Arthington Viaduct.
The grounds include an ancient beech and bluebell wood with a ha-ha that has been fully restored.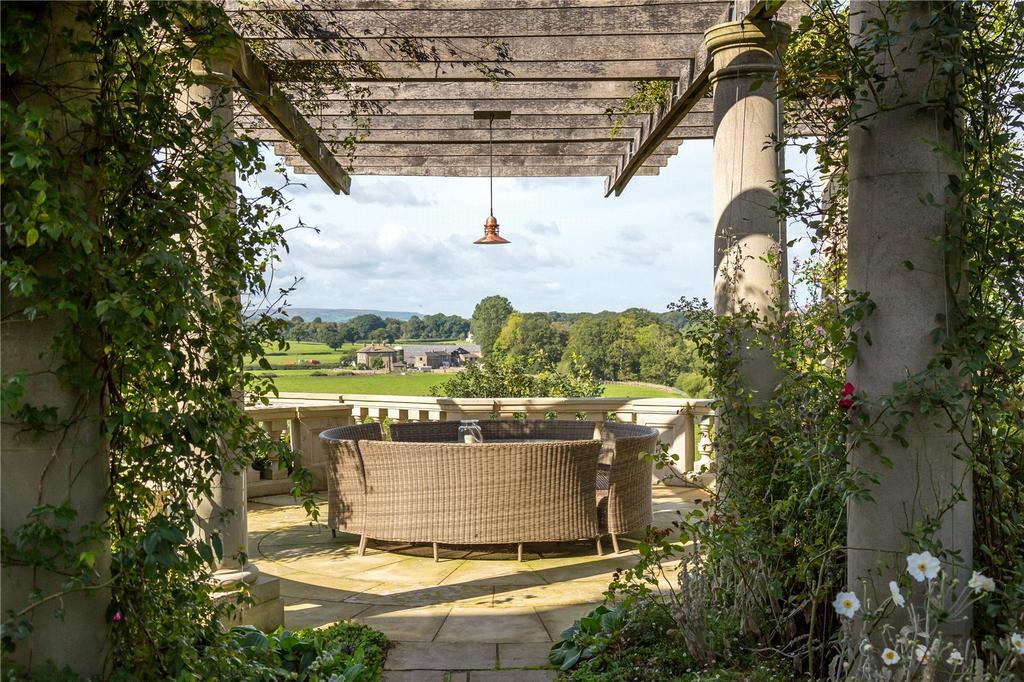 In addition, the vendors are offering the remaining 17-year lease of the shooting rights on the neighbouring 900 acres of land. Although currently let, there is the potential to put down between 5,000 and 7,000 poults, with the expectation of shooting five to nine days with an average bag of 250 birds.
Arthington Hall is for sale via Savills with a guide price of £7.5 million — see more details and pictures.
---
Exquisite homes in Devon, Yorkshire and Oxfordshire are among the wonders in our round-up of the best homes for sale