Beautiful country houses often come with price tags which put them out of reach for many – but delightful character properties can be found that are well within reach for most buyers, as these places demonstrate.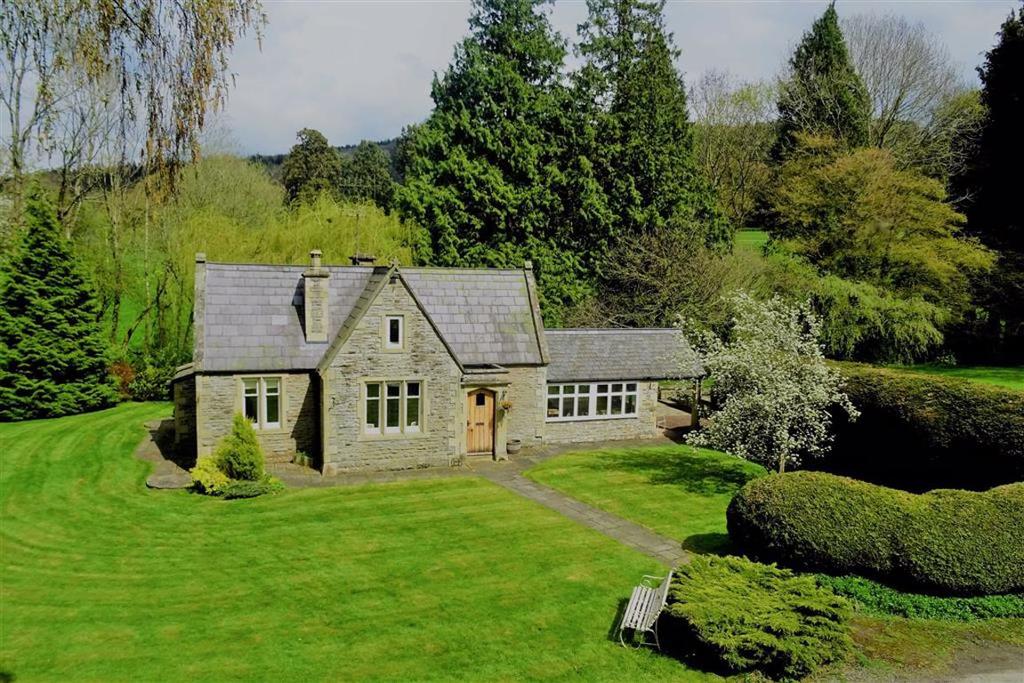 Beautifully quaint, the Grade II-listed Pine Lodge is a picture of exposed stone and wood. Spacious with high ceilings, the little cottage has a beautiful garden room extension which enjoys lovely views across the Welsh countryside.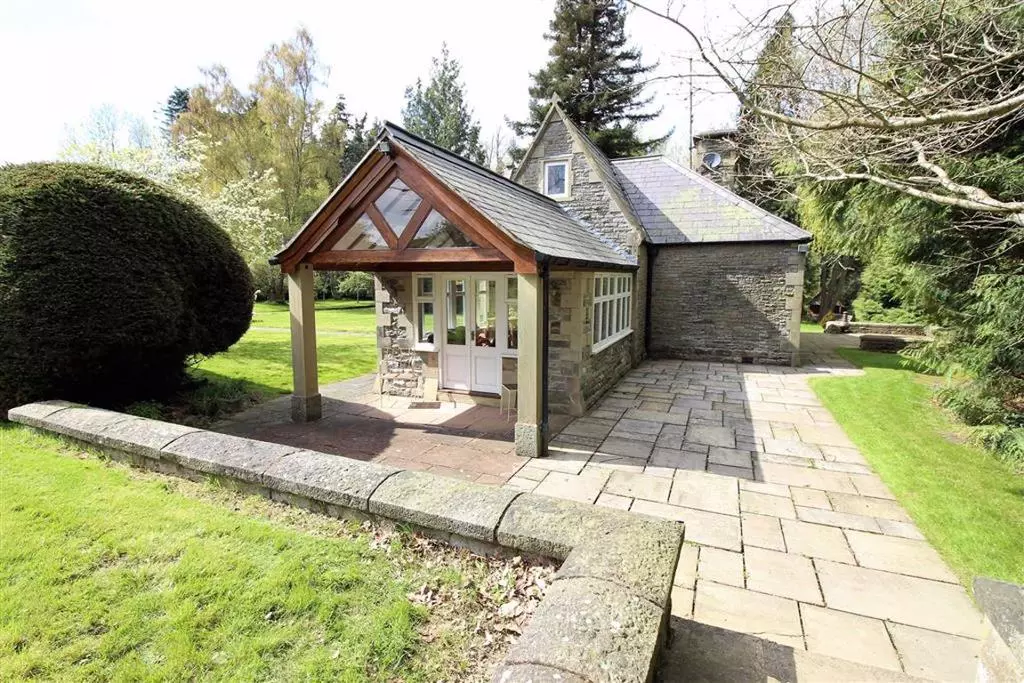 Three miles from the nearest market town of Powys, this is not the place to move to if you're looking for the hustle and bustle of a busy life. However, if you're after a small slice of quiet heaven, this may be just the ticket.
For sale with Morris Marshall & Poole. See more pictures and details about this property.
---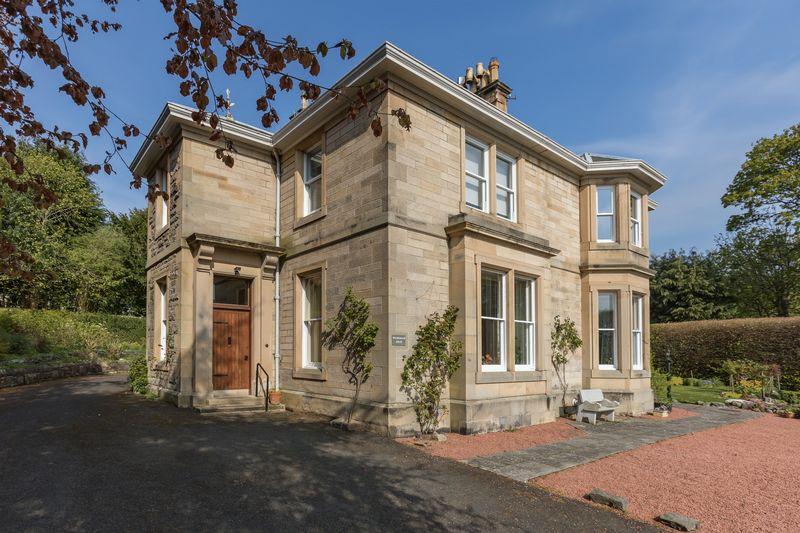 With a name like Wilderbank House, you'd expect this property to be in some remote part of the borders, far away from society.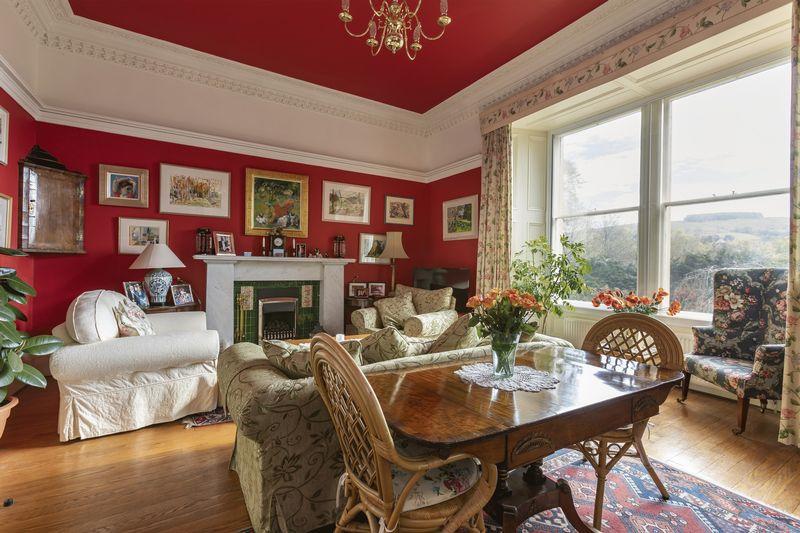 Instead, it stands in the bustling town of Galashiels, with easy access to Edinburgh by train. You may only get the large ground floor of the main building, but included in the sale is a charming guest cottage and a wonderful garden.
For sale with Macpherson Property. See more pictures and details about this property.
---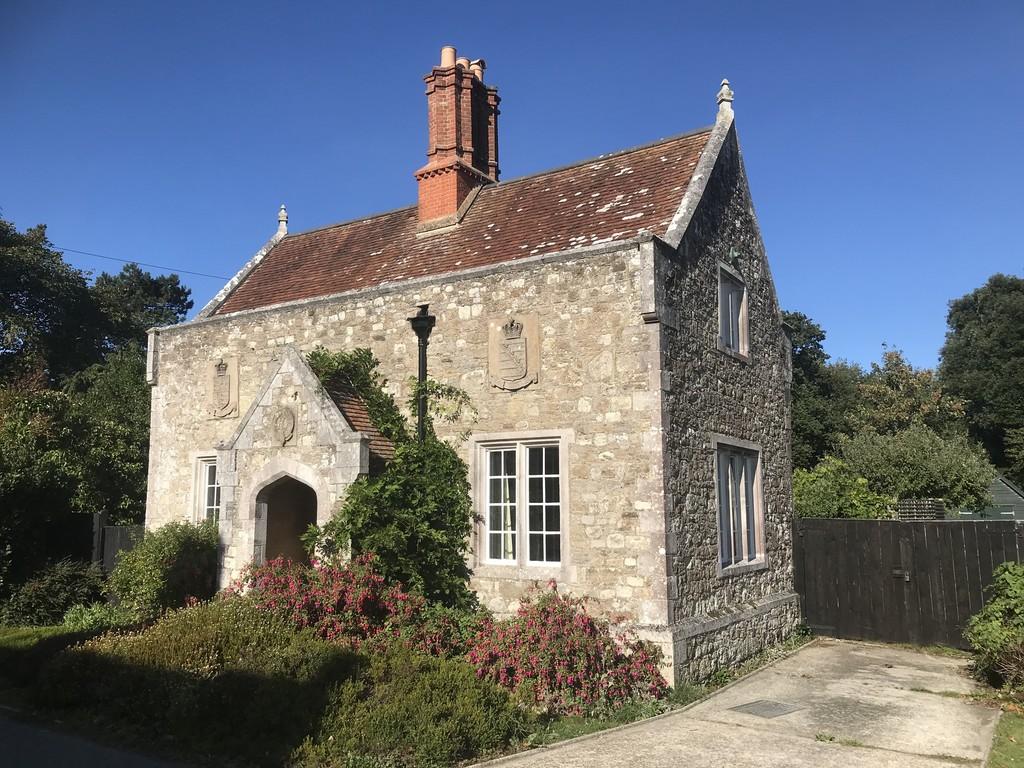 Stunningly antique on the outside and sensitively refurbished on the inside, Barton Lodge was built in 1850 as one of a pair of lodges, forming part of Queen Victoria's reconstruction of the Barton Estate.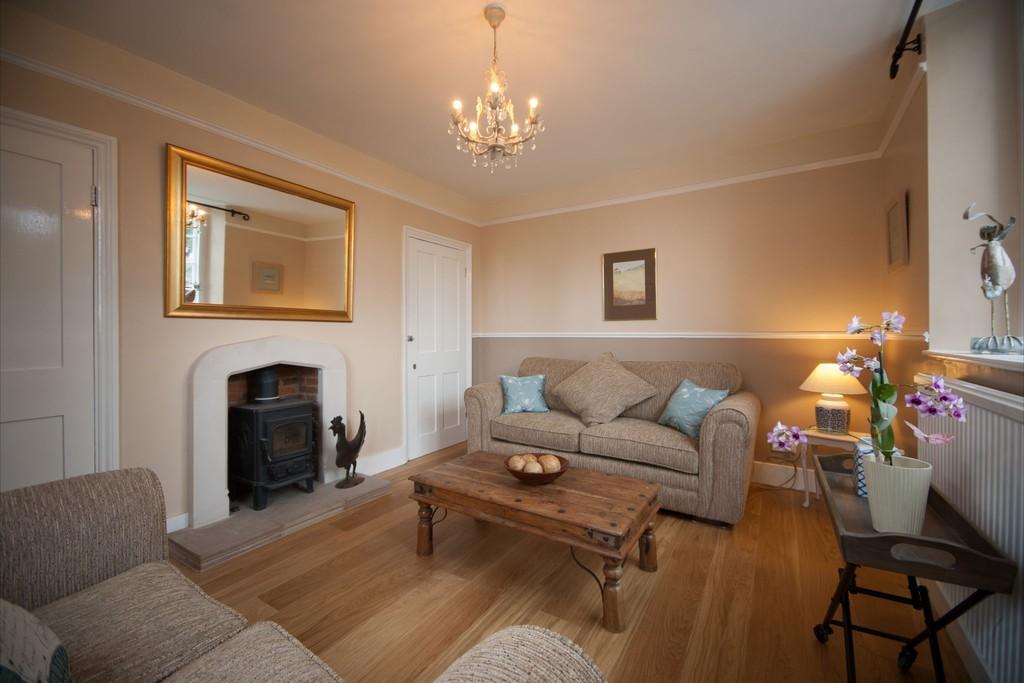 Barton Lodge could be bought furnished as a successful holiday let, however with a little care in the garden and some personal touches in the house itself, it could be a wonderful family home.
For sale with Spencer Willard. See more pictures and details about this property.
---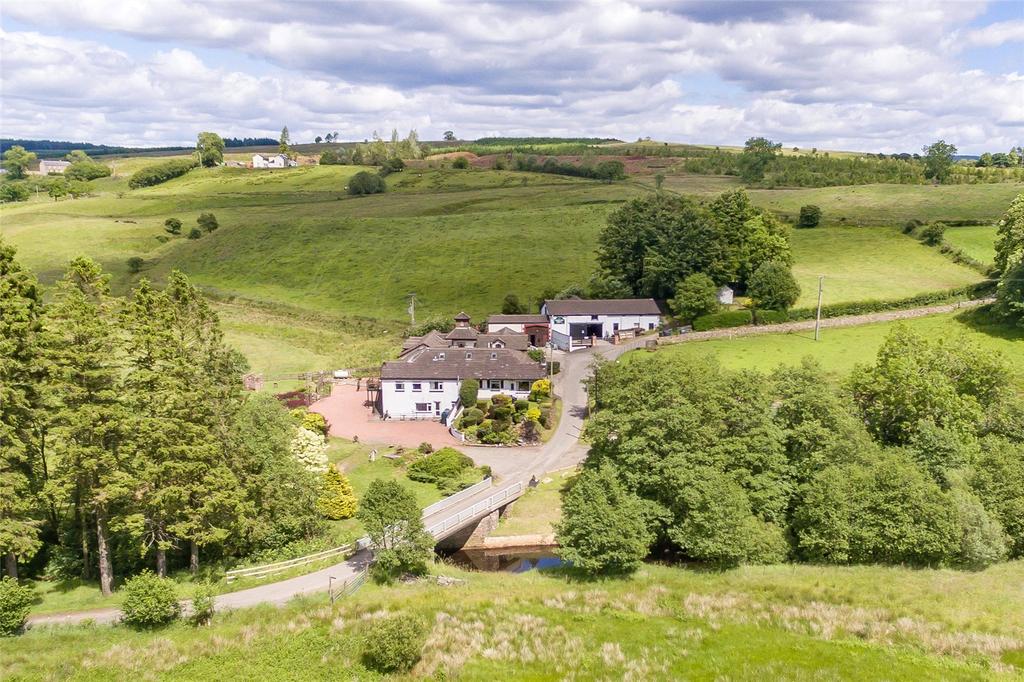 11 bedrooms in an equestrian facility for under £400,000 sounds unimaginable, but that's just what you'd be getting with Bailey Mill, placed just 8 miles from Newcastleton in Cumbria's beautiful Bailey Water Valley.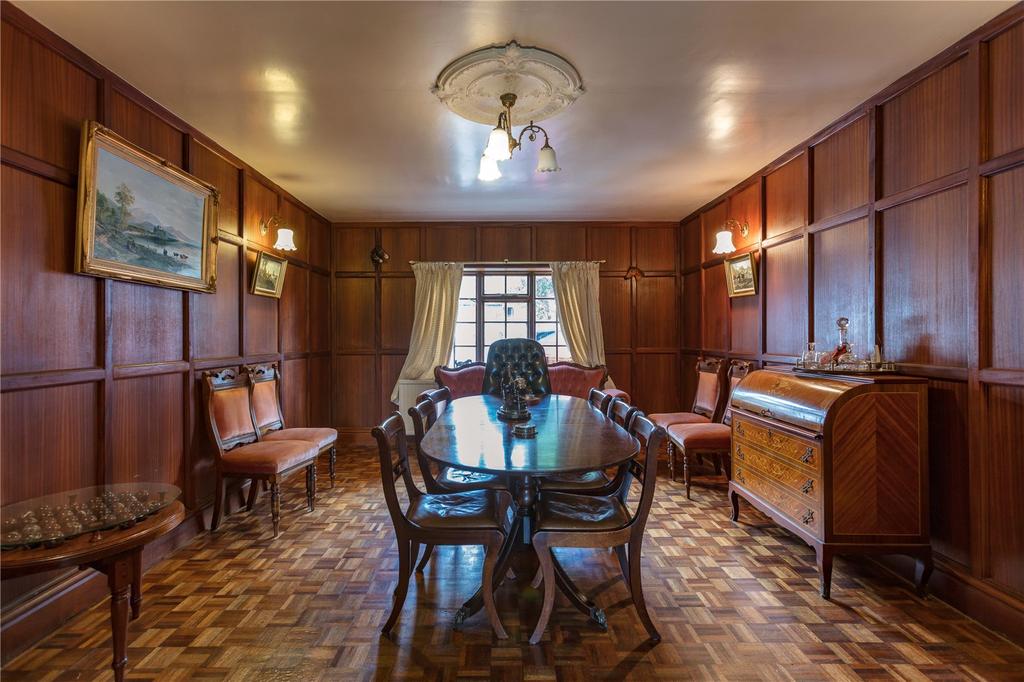 The first lot includes the main house and four self-catering apartments, as well as the formal gardens. For those really keen on living the countryside life, the second lot includes stables, a ménage, two further apartments and various plots of land. The choice is yours.
For sale with Rettie. See more pictures and details about this property.
---
Enough bedrooms for a large family for anything under £400,000 is a miracle. Add on the words 'detached', 'entrance porch' and 'vegetable garden' and you're onto something very special.
Renovated to a high standard and just as charming inside and out, the property also comes with three-quarters of an acre of mature garden and could even be expanded to add another bedroom or dressing room. Add the wonderful conservatory into the equation and truly, what more could you want from a miniature mansion?
For sale with Asset Properties. See more pictures and details about this property.
---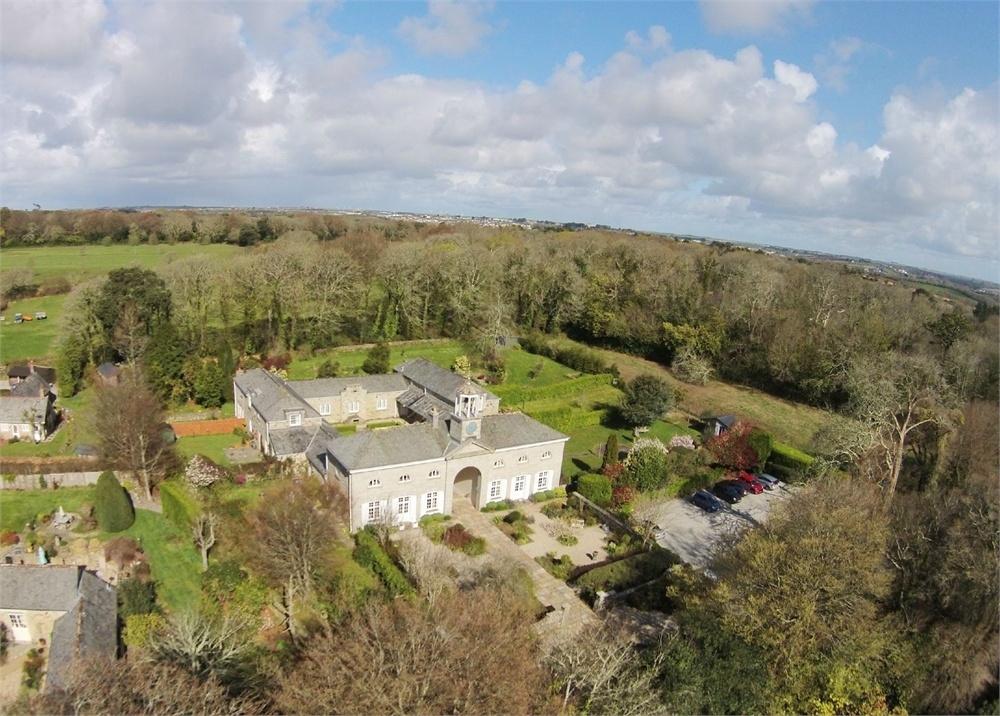 Whatever happened to the carriage houses of old? Well, some of them (and notably, the one which belonged to the historic Killiow Country Estate and Golf Course) were transformed into delightful character homes.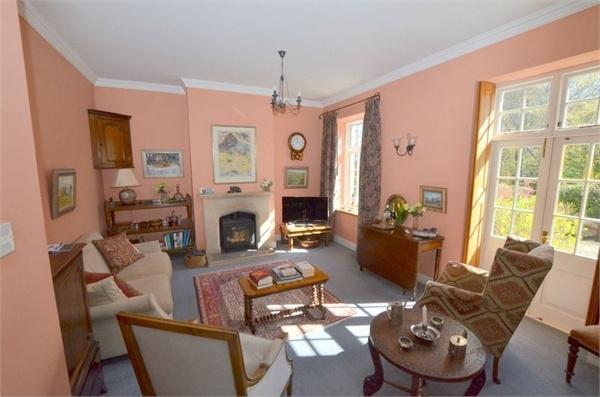 Part of this Grade II-listed carriage house is for sale, offering three large bedrooms, two bathrooms and beautiful southerly facing gardens. Right in the heart of the gold course, the property is bordered by the 18th hole.
For sale with Hus Estate Agents. See more pictures and details about this property.
---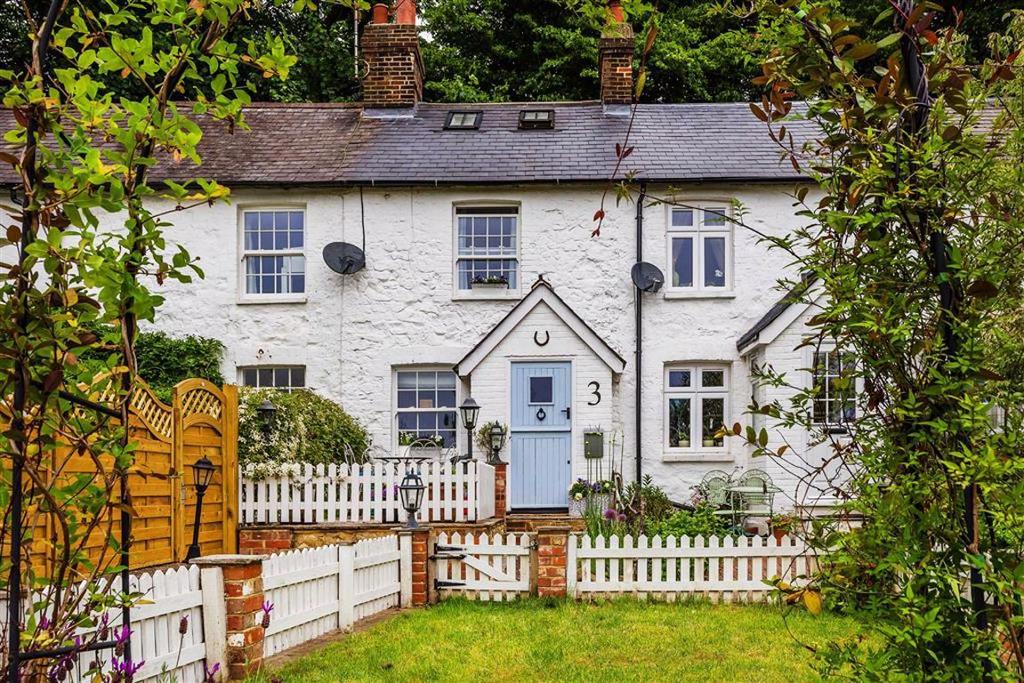 Absolutely charming, Hillside Cottage is exactly what it ought to be. A poem of exposed brick and loveably-narrow staircases, it's one for those who have dreamt of owning a Surrey cottage since they saw 'The Holiday'.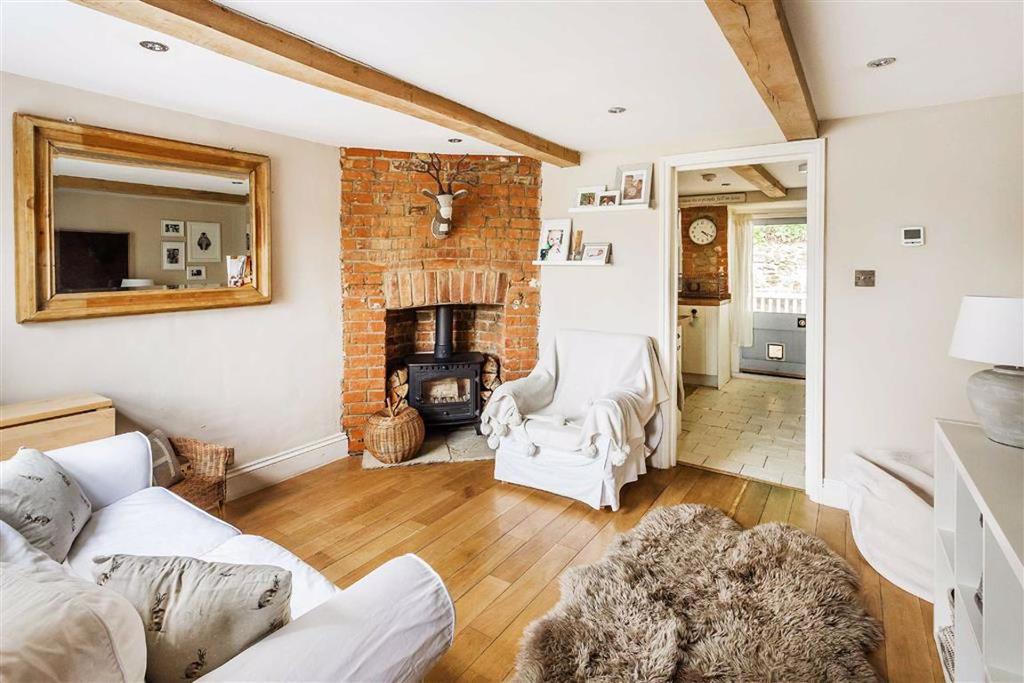 Built in the 1880s, the property has all the modern conveniences one could ask for, and even boasts a large garden at the front.
For sale with Payne & Co. . See more pictures and details about this property.
---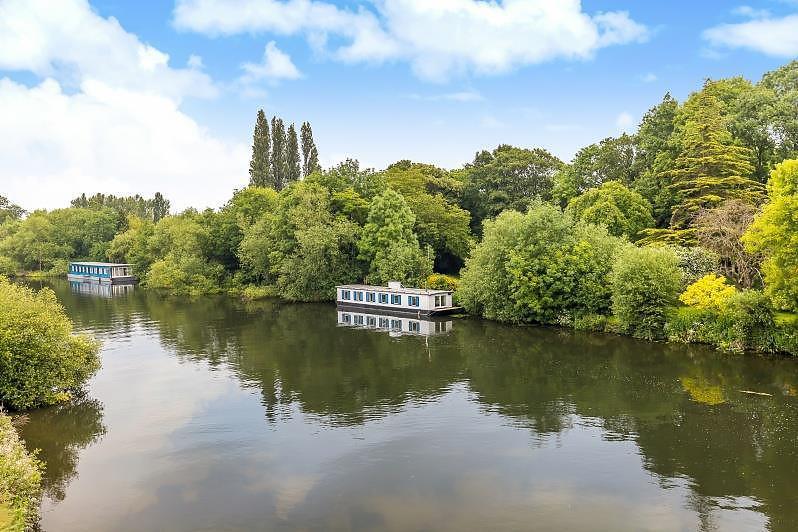 If traditional living isn't your cup of tea then maybe it's time to explore other avenues – like this two-bedroom houseboat in Berkshire. You may not be able to sail away on the recently-refurbished raft (unsurprisingly, it's not navigable) but it does come with the benefit of its own large garden plot, containing a garage and a summer house, just a mile from Windsor and Eton Riverside station.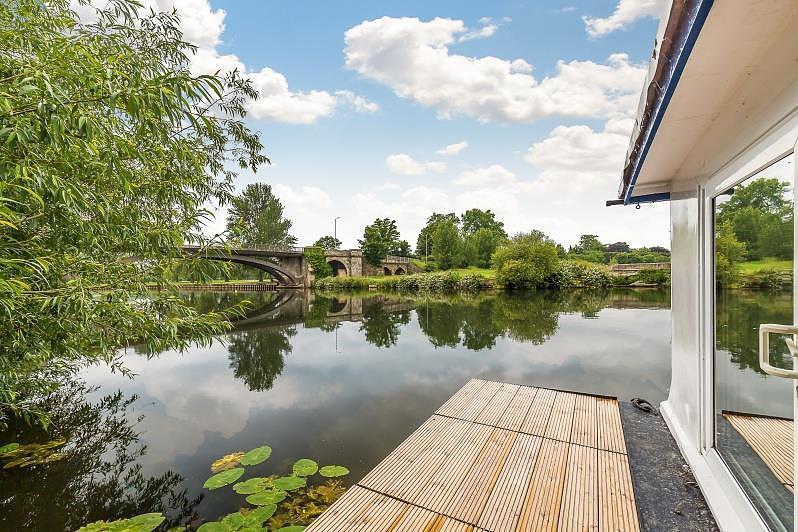 The garden plot is an additional £7,420 a year to rent from the landlord (unsurprisingly, given the location, the landlord is the Crown Estate), a figure which could increase year on year. But at least with the rental of your garden, you'll be supporting the upkeep of some of England's most beautiful Crown-owned houses, including Megan and Harry's Frogmore Cottage. The mooring is also licensed by separate negotiation with the landlord, but with an unnavigable boat, it sees
For sale with Riverhomes. See more pictures and details about this property.
---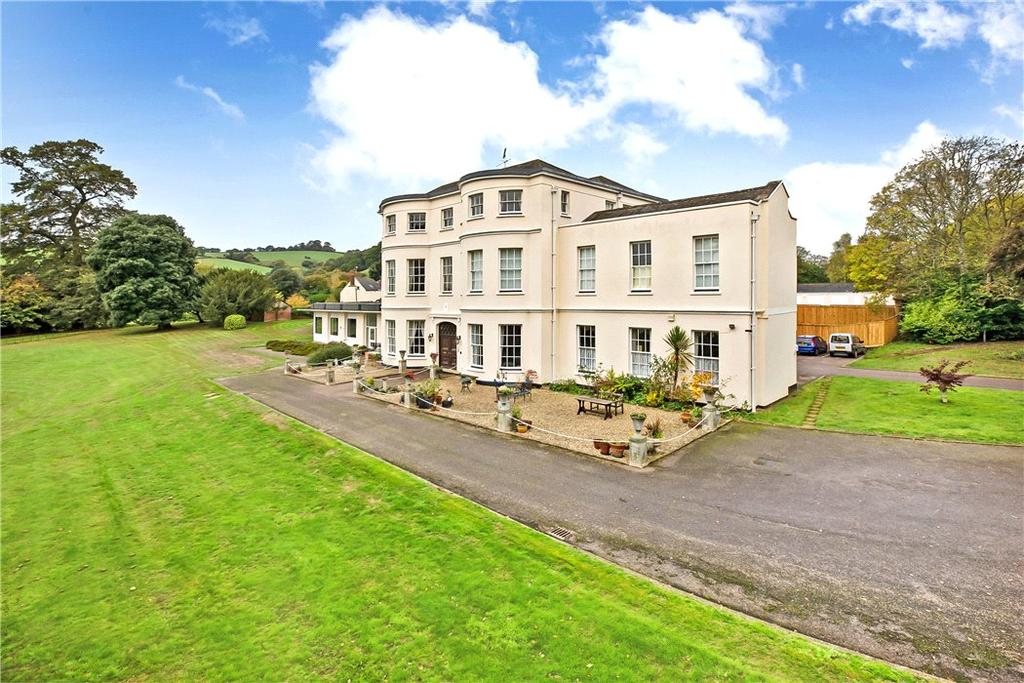 No, not the whole building at this price, but you do get the best bit: the five-bedroom penthouse flat within this grand Georgian manor house set in 11 acres of rolling grounds in Cowley, just a few miles north of Exeter.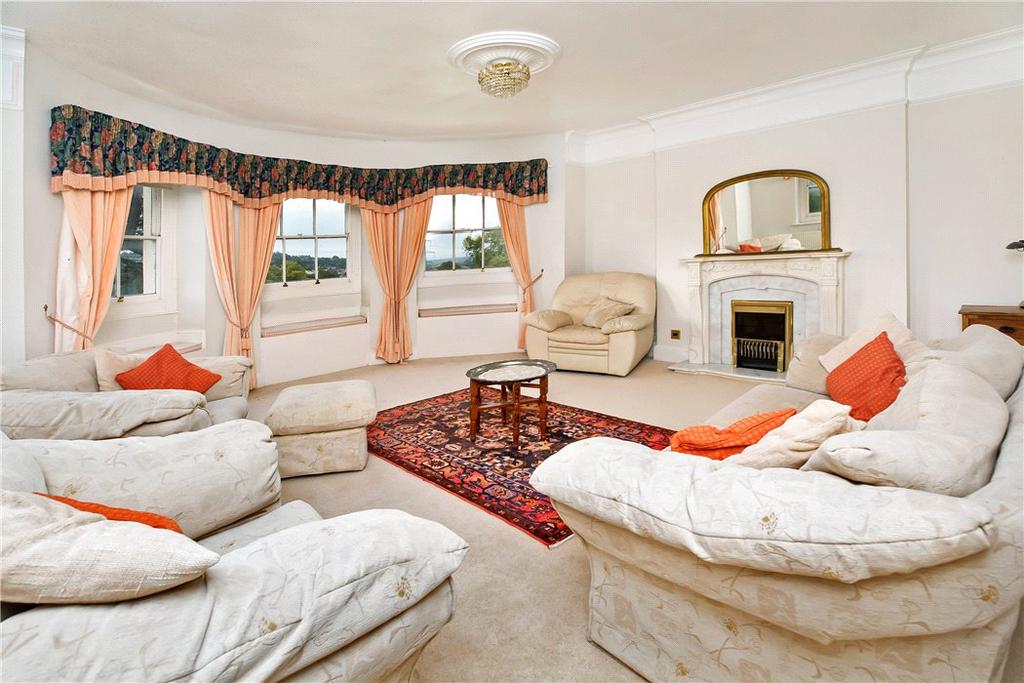 The rooms are grandly proportioned and the views across the Exe Valley are spectacular.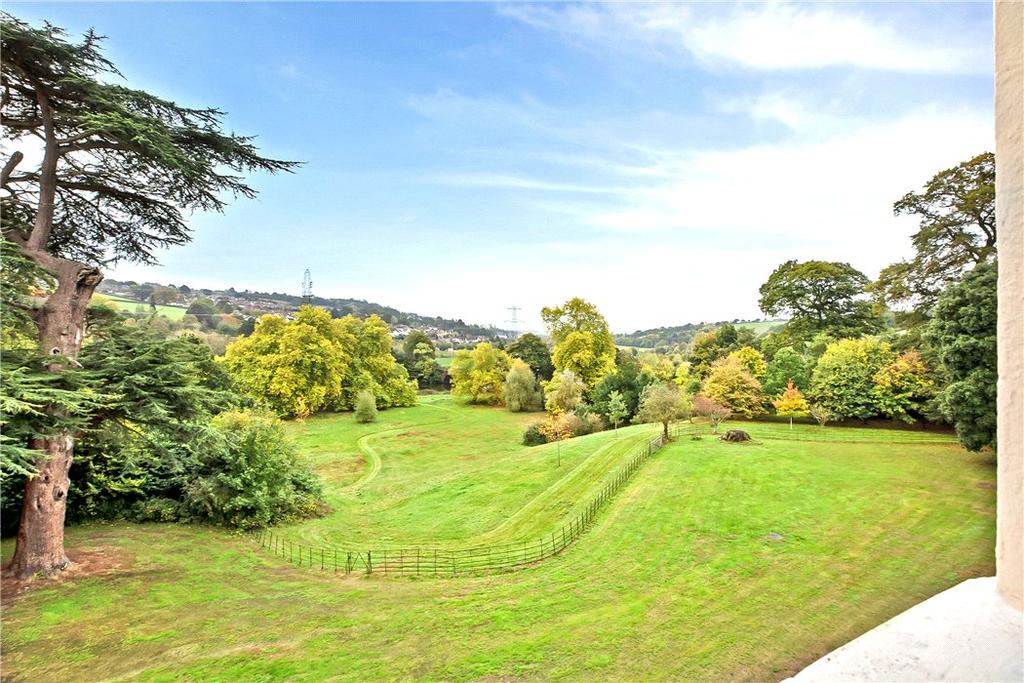 As well as the lawns, the communal grounds and facilities also include an indoor pool, gym and tennis courts.
For sale with Knight Frank. See more pictures and details about this property.
---
If you thought the dream of a thatched cottage in Kent was only for the wealth, think again: this joyously pretty three-bedroom home in Lydd, not far from Ashford, shows otherwise.
It's just as traditional and pretty inside as you'd hope, with beamed ceilings and an inglenook fireplace among the features. On top of that many of the Kent coast's most beautiful spots – including the Dungeness nature reserve and Camber Sands – are close by, while the trains from Ashford International will whisk you into central London in around an hour.
For sale with Wards. See more pictures and details about this property.
---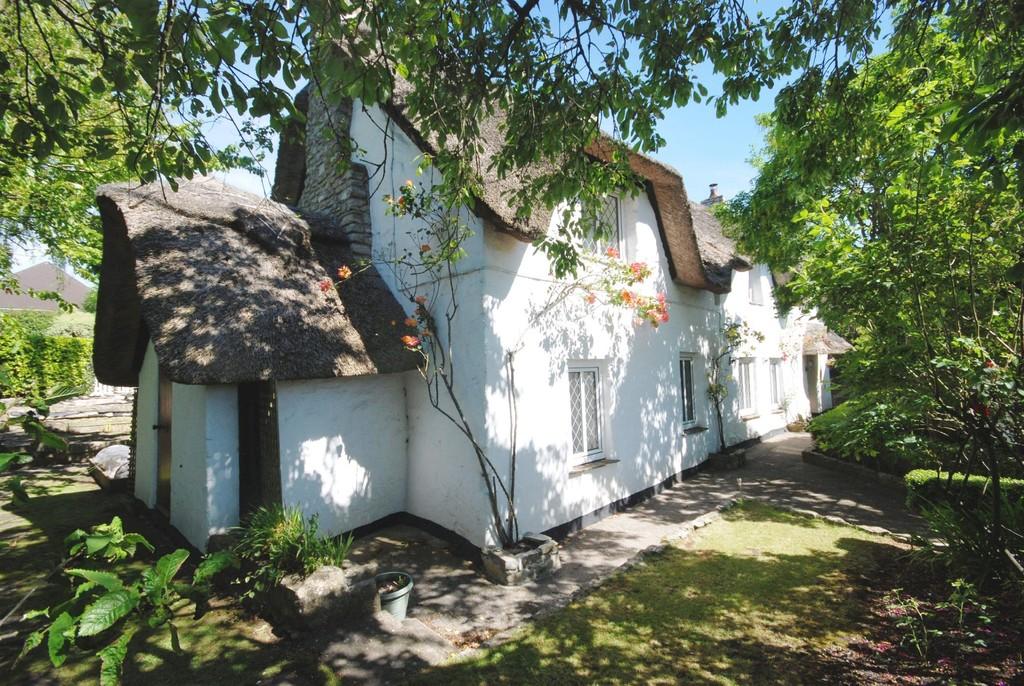 There's an astonishing amount of period character in this extremely pretty cottage, surrounded by a wraparound garden in a village not far from Barry.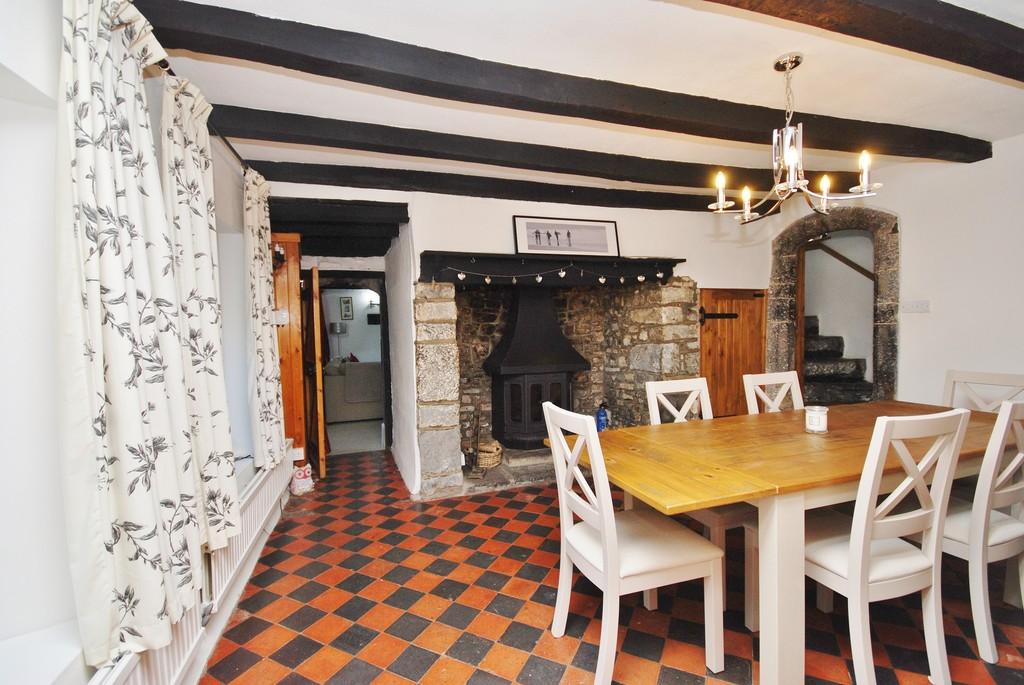 A stone fireplace and door surrounds give an almost gothic feel to the place in parts, and it's lovely to see those original details being preserved – the pretty stone wall in the bathroom being a case in point.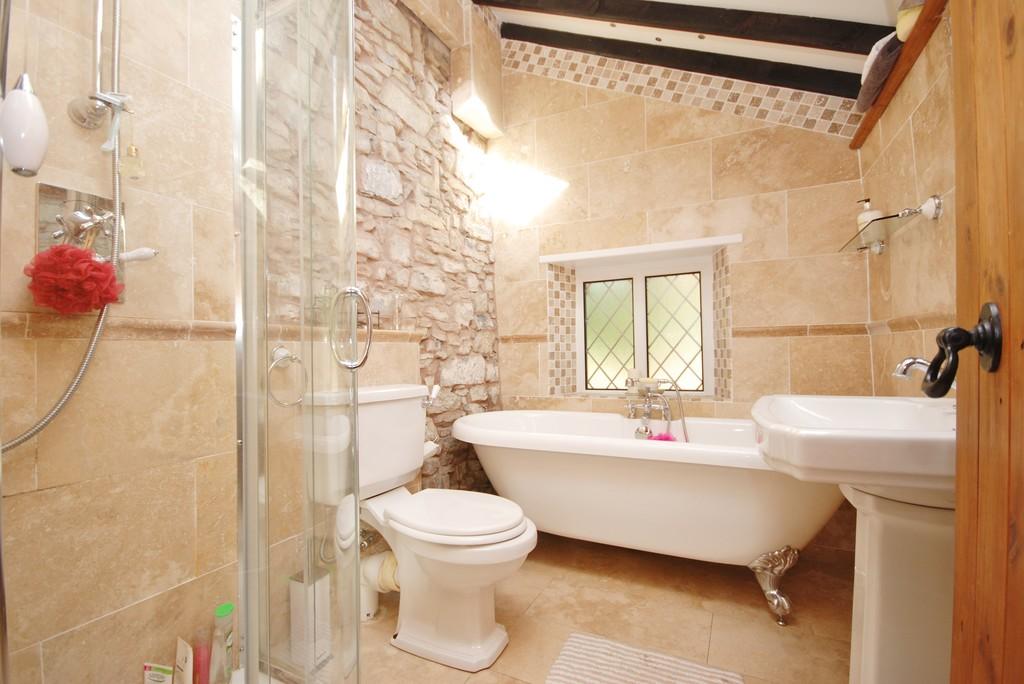 For sale with Watts & Morgan. See more pictures and details about this property.
---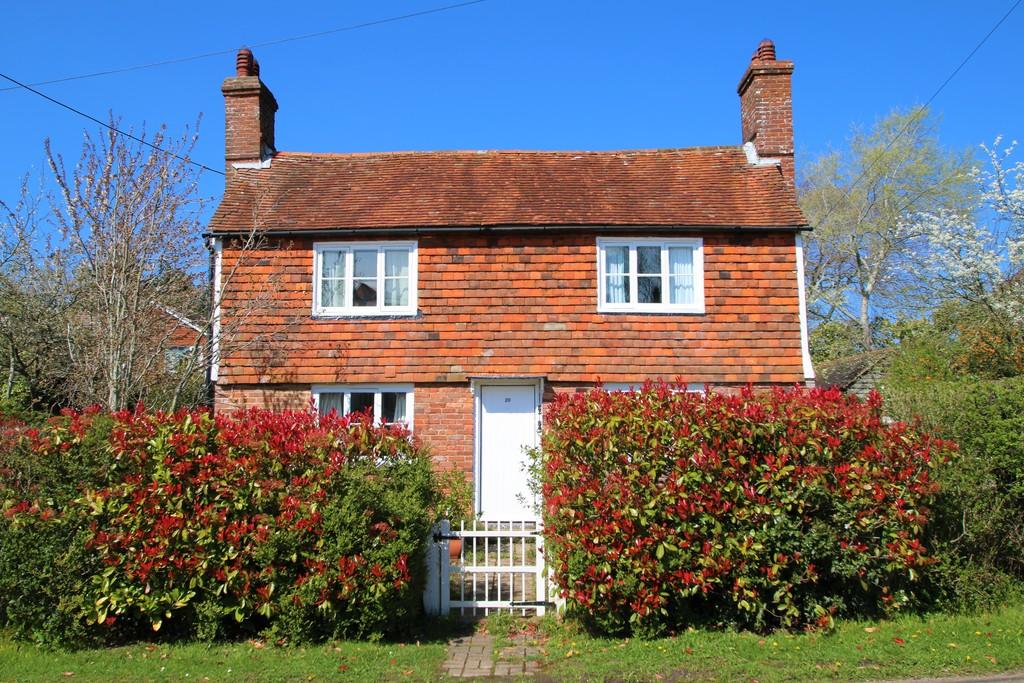 A few miles north of the wonderful town of Rye you'll find the village of Wittersham, and in that village sits this four-bedroom home that is bursting with potential.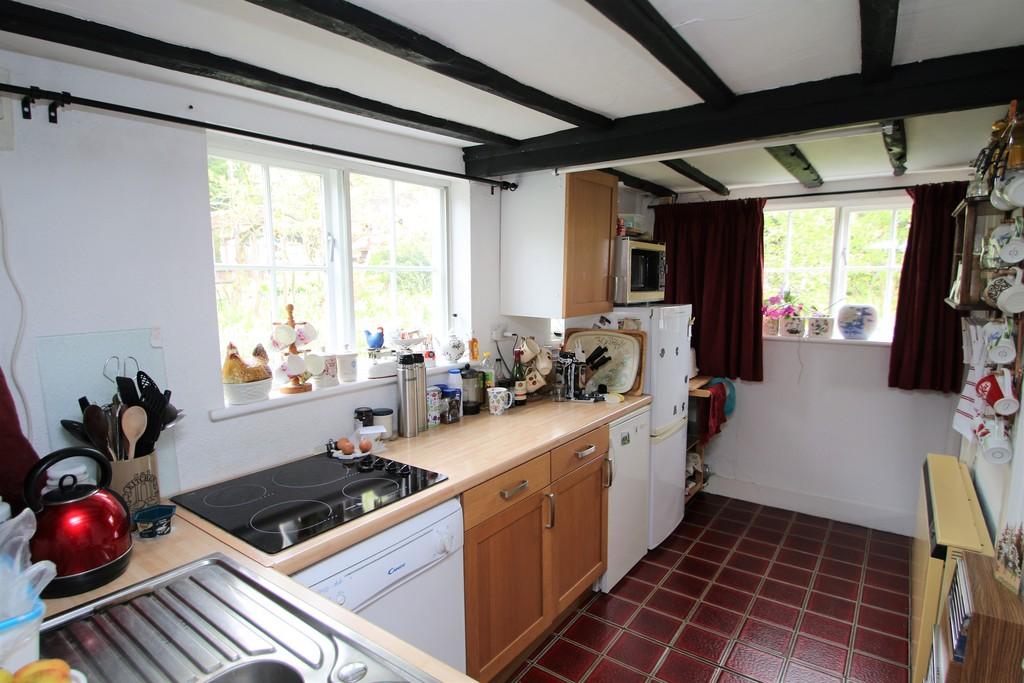 It certainly needs some TLC and there are structural issues to address as well, but for a brave buyer there will be all manner of things to love about this family home, from its fine proportions and its location on the prettily-named Swan Street.
For sale with Warner & Gray. See more pictures and details about this property.
---
Credit: Savills
Catch up on the best country houses for sale this week that have come to the market via Country Life.
Credit: Alamy
We spoke to experts to find out what you need to know about buying a picture-perfect weekend cottage.
Buying a thatched cottage needn't mean walking into a nightmare of work to do – these delightful places are all
---