The Old Rectory in the village of Saintbury, not far from Chipping Campden, is the Gloucestershire idyll of so many of our dreams.
In his book Wold Without End (1932), the prolific rural author and journalist, H. J. Massingham, who lived at Chipping Campden in Gloucestershire, wrote memorably of the neighbouring small village of Saintbury. 'Almost every house in Saintbury is separated from its neighbour by twists in the hillside,' he said.
'This meant orchards or tipped up pastures and even the big chestnut in the centre is all to itself. The little steepled Church of Norman blood and Saxon lineage likewise perches quite alone, not merely overlooking the vast Evesham Vale where Bredon and the Malverns stand like hippos in a shallow lake, but craning over it a few steps with its so abrupt cliff behind it. Houses here and houses there — that is Saintbury.'
Although now redundant, Grade I-listed St Nicholas Church remains a striking landmark on the well-trodden 102-mile Cotswold Way that runs from Chipping Campden to Bath.
Meanwhile, the former rectory that once served the small rural congregation and was gutted by fire in 2006 has been rebuilt as a classic Cotswold-stone country house in the Georgian style, incorporating the benefits of the very latest in interior design and technology. And now the Old Rectory has come up for sale in this delightful village, through the Chipping Campden office of Jackson-Stops, at a guide price of £6.5 million.
Recommended videos for you
It's a house that stands in 4½ acres of immaculate gardens and grounds overlooking the Vale of Evesham and the Malverns at the north-western edge of the Cotswolds AONB, two miles equidistant from Chipping Campden and Broadway and nine miles from Moreton-in-Marsh — the latter a 90-minute train ride from London Paddington.
Constructed on the footprint of the original building with a substantial kitchen/breakfast/family-room extension at the rear, The Old Rectory offers 9,539sq ft of light-filled living space on three floors.
There is a hefty list of rooms: dining hall and sitting room, a library, drawing room and study downstairs.
Above are a master-bedroom suite, five further bedrooms, six bathrooms and various domestic offices — and that's without even considering the extension.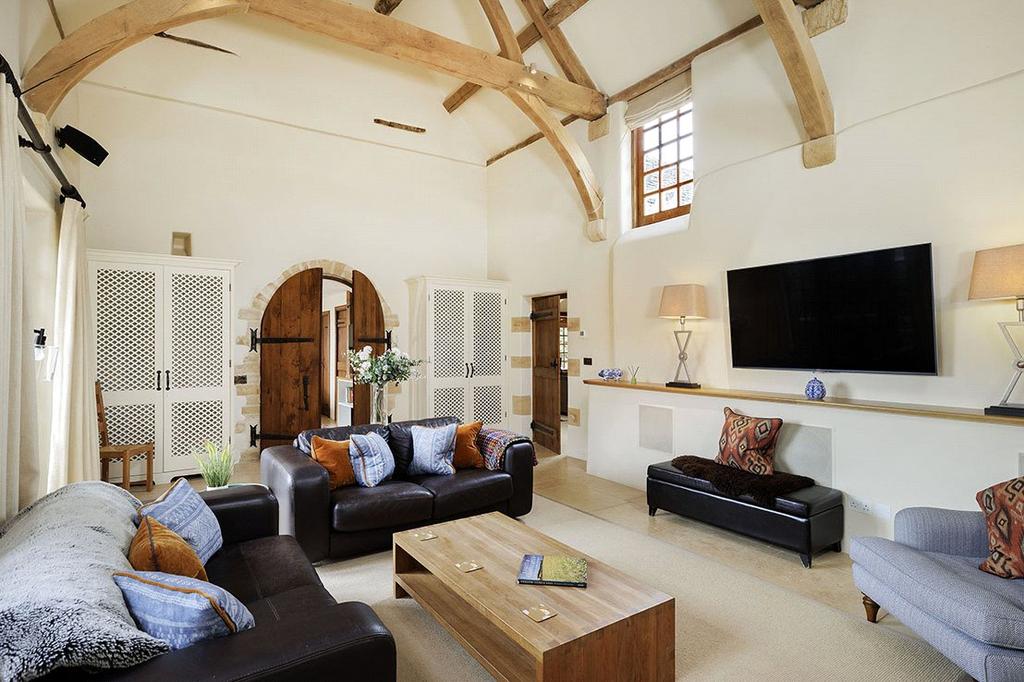 There is also a handsome former coach house which survived the fire, and has been converted to provide additional, three-bedroom accommodation adjoining the main house. And of special note for oenophiles is a fabulous, temperature-controlled wine cellar.
The swimming pool is an enclosed area, with a changing room and shower also accessed directly from the house.
The Old Rectory in Saintbury is for sale at £6.5m — see more details and pictures.
---
Exquisite homes in Devon, Yorkshire and Oxfordshire are among the wonders in our round-up of the best homes for sale