The West Highland plot is situated on Loch Damph, which provides some of the best brown trout fishing in Scotland, and comes with its own picture-perfect boat house — albeit one that doesn't yet exist.
Escape it all to this peaceful loch-side plot in the West Highlands, where you can hide away from the world, immerse yourself in spectacular scenery, catch all the fish you can eat, and then head off to bed in your idyllic little home on Loch Damph.
The price of all this beauty? Just £195,000, via Strutt & Parker — or, to put it another way, less than the price of a one-bedroom city flat in Solihull.
As for the catch? The dreamy little boathouse-slash-bothy doesn't yet exist — but the hard bit has been done: planning permission is in place.
The plot itself is absolutely tiny — just 566sq ft — but your garden is effectively the thousands of acres of Highlands all around. And the property comes with fishing rights and permits the use of a boat, giving access one of Scotland's best brown trout fishing spots.
The planning permission that is in place allows the new for a single-room boathouse with a deck, french windows and a loft, so you could create a tranquil haven to unwind amid the stunning surroundings. And that's a real rarity, especially at this price: almost all the land in this part of the world is tied up in one or other of the major estates. This little slice of loch-side land is a rare find which is sure to be snapped up quickly.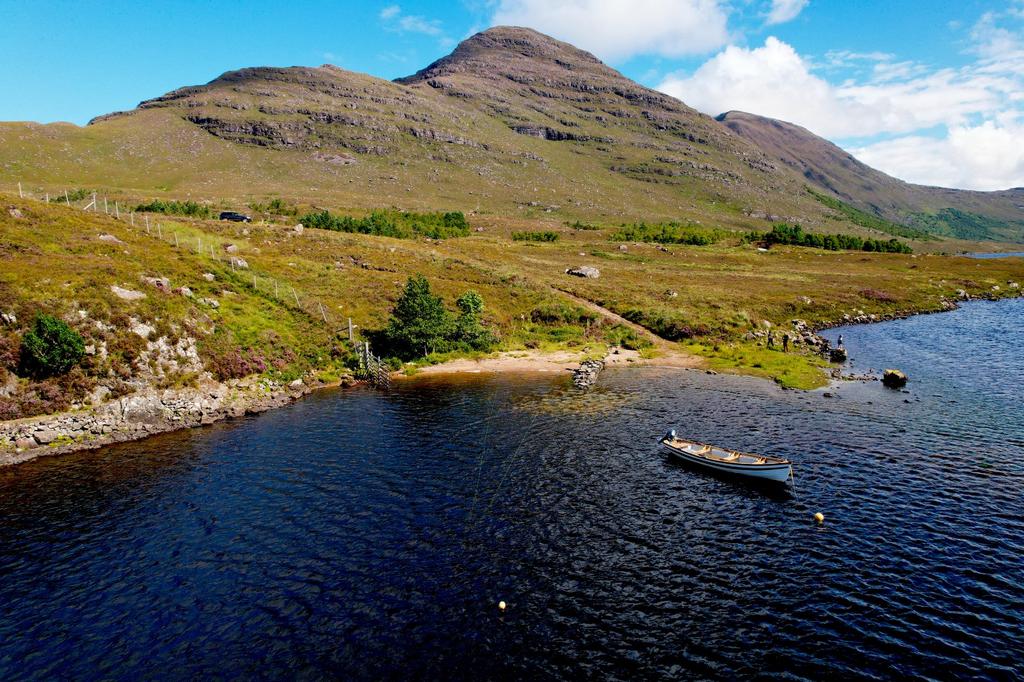 Loch Damph is three and a half miles long, and as well as providing excellent fishing, is a great spot for climbers, with 6 Munros (Scottish mountains over 3,000 feet) in the immediate vicinity.
Nature enthusiasts will also enjoy adventures amid the dramatic mountain-side scenery. The area is abundant with paths for walkers of all abilities, from challenging traverse hikes to more leisurely strolls allowing you to take in the sights.
The local village of Torridon and the surrounding area has hotels and restaurants, plus a shop and café, where you can stock up and refuel between trips to your settlement.
Loch Damph is 70 miles to the west of Inverness. The city's airport and major train station allow for relatively easy access, so family and friends can join you at your water-side retreat, if you can bear to share it…
The plot at Loch Damph, Torridon, is listed with Strutt and Parker and is on the market for offers over £195,000.
---
Pamela Goodman falls for the rustic charms of Glen Glack Cabins in Perthshire.
Joe Gibbs ignored the warnings and bought himself a boat. One year one, are the joys greater than the regrets?
Credit: Galbraith
The 560-year-old Kilravock Castle and its estate have come to the market, a fabulous opportunity — but one which will require