Having been a gamekeeper, sporting agent, land agent and buying agent, Frank Speir knows what makes a perfect sporting estate: it's about having some 1,000 acres of land with good topography, the right-sized house, enough (but not too much) ancillary accommodation, absolute privacy and a lovely approach. 'Amazingly, these places do exist,' he says from his office at Prime Purchase (01608 810662). 'The last time I did a count, I think there were about 27, but they rarely come to the market-by my calculations, the last one sold in 2006.'
One of the reasons why opportunities to buy this calibre of sporting estate are so few and far between is ownership. 'They are often in the hands of families with established wealth, who have the infrastructure and income streams in place to sustain the estate and therefore aren't in a position where they're financially troubled enough to put it on the market,' explains Mr Speir. But buyers are patient. 'I have clients who are prepared to wait for years for the right one to come along.'
Although many estates might be marketed as 'sporting estates', when you look at the small print, key elements are often missing. One of these is location. 'Of course, what you consider to be a perfect sporting estate will differ from another man's view,' says Mark McAndrew, head
of estate and farm agency at Strutt & Parker (020-7629 7287). 'I'm biased-I love to fish, so my dream sporting estate would be 2,000 acres in Hampshire with fishing on the Test or the Itchen and with a first-class partridge shoot. However, I'd also settle for an archetypal Highland estate that has a premier beat on the Spey, with grouse and stags.'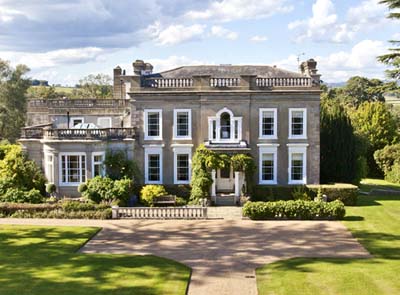 Warming to his theme, he adds: 'And I also wouldn't mind something remote and wild on the west coast of Scotland, where you have to catch a boat down a loch to get to it, or a grouse moor in Yorkshire, where you have thousands of grouse pouring over you.' But in terms of buying something he could then be certain to be able to sell, he'd return to Hampshire. 'It has the world's finest trout streams, some of the best partridge shoots, very good pheasants and it's convenient for London. If an estate came on the market with the right elements, it would sell tomorrow.'
Recommended videos for you
However, others argue that Hampshire falls dangerously within the 'shooting pillows' bracket (where the land is too flat) with not enough high pheasants. 'It's true-there are shooting snobs out there who will only want to go to Devon,' says Mr McAndrew, 'but then you lose out on the trout fishing, and Devon is a long way away.' Others say that the hallowed turf for sporting estates is in the Cotswolds. 'Gloucestershire is a classic location,' says Clive Hopkins, head of farms and estates at Knight Frank (020-7861 1064).
Mr Speir agrees: 'Topography is so important: flat ground with few trees won't cut it. It's got to have south-facing banks and the opportunity to present significantly testing birds. A buyer wants to stand at the bottom of the valley and imagine his mates lining up beside him-then, he'll feel he's landed in the premier league.'
Recipe for success
House This needs to be in the middle (or thereabouts) of its own land and be approached by a lovely drive, says Mr Hopkins. Eight to 10 bedrooms (and bath-rooms) are desirable, as is a layout designed with modern living in mind, meaning that the house operates from the kitchen.
Privacy Privacy is important. There shouldn't be any footpaths that run past the front door, and preferably no church next door to the main house.
Size Really, there needs to be a minimum of 500 acres (and preferably upwards of 700 acres) in order to be able to run a shoot.
Setting The gardens ought to be laid out in 'rooms' so you can walk among them. The view should then open to parkland of scattered mature trees, rather than ploughed fields, and it's nice if there's a lake visible in the park.
Outbuildings Your property needs a traditional coach-house courtyard with stables, workshops and a tack room, as well as farm buildings away from the house.
Cottages These should be sufficient in number to house all of the people working on the estate, which means about five in total: one for the gamekeeper, one for the gardener, possibly one for the driver, one for the housekeeper and another that can be rented out to provide a source of year-
round income.
* Subcribe

to Country Life magazine and get our new Ipad version free