Immaculate country house with equestrian facilities that are second to none
Idyllic Standen House at Chute Standen on the Hampshire-Wiltshire border has been cleverly redesigned for family life.
At the height of the country-house boom of the mid 1980s, a glamorous young couple with the world at their feet turned off the A303 towards the Chutes, a group of small rural hamlets on the Hampshire-Wiltshire border, some seven miles north-west of Andover.
They had come to view secluded Standen House at Chute Standen – which is now on the market, with offers sought above £10 million – at a time when outsiders were still something of a novelty in this quiet country backwater.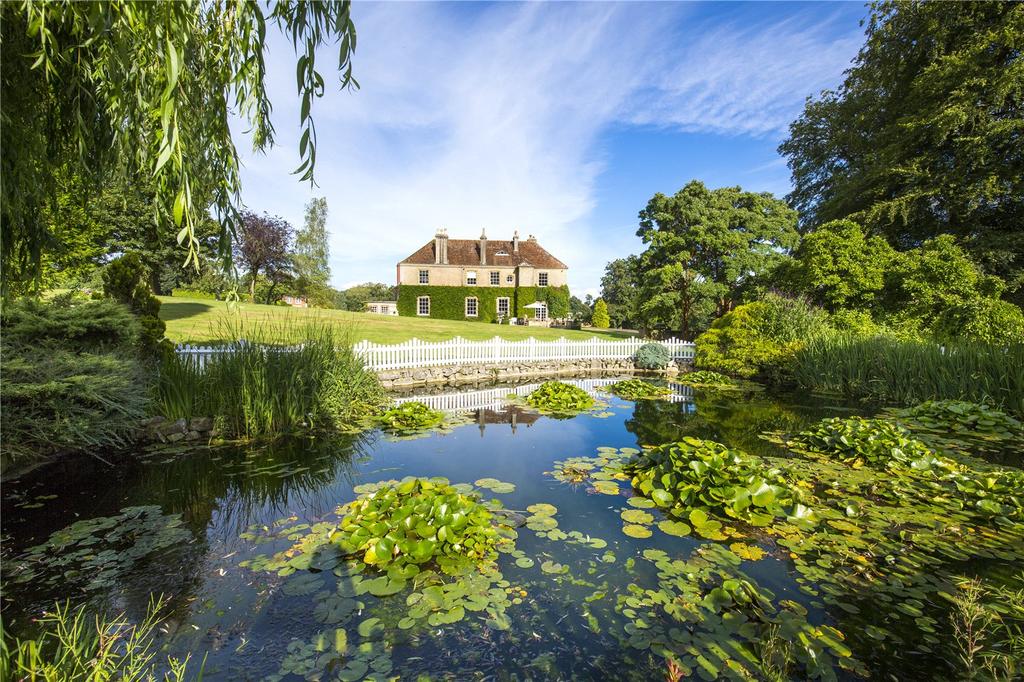 Having overshot the well-disguised entrance to the estate, they stopped in Lower Chute to enquire of a gentleman who was quietly pruning his roses where they might find Standen House.
'Are you from London?' he asked and, on hearing that they were, added abruptly, 'in that case, I'm not telling you' and carried on with his pruning.
Undaunted, the pair retraced their steps and soon found the house, which they instantly fell in love with and bought, despite it being in generally poor condition.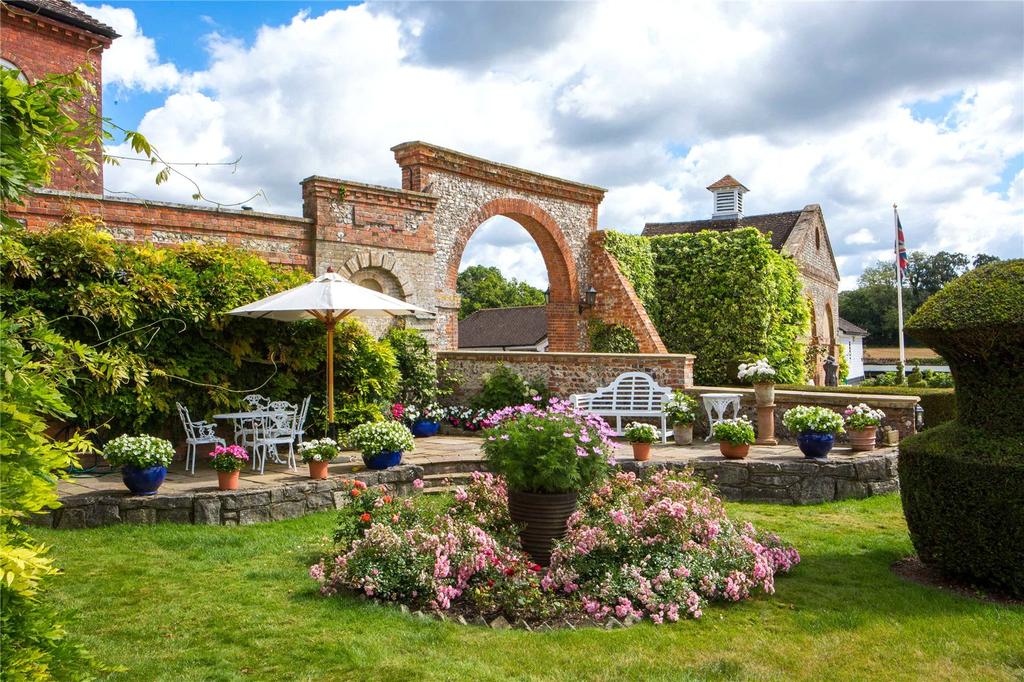 31 golden years on, they have completely transformed the imposing, 14,768sq ft country house, surrounded by some 41 acres of immaculate gardens, paddocks, parkland and woodland.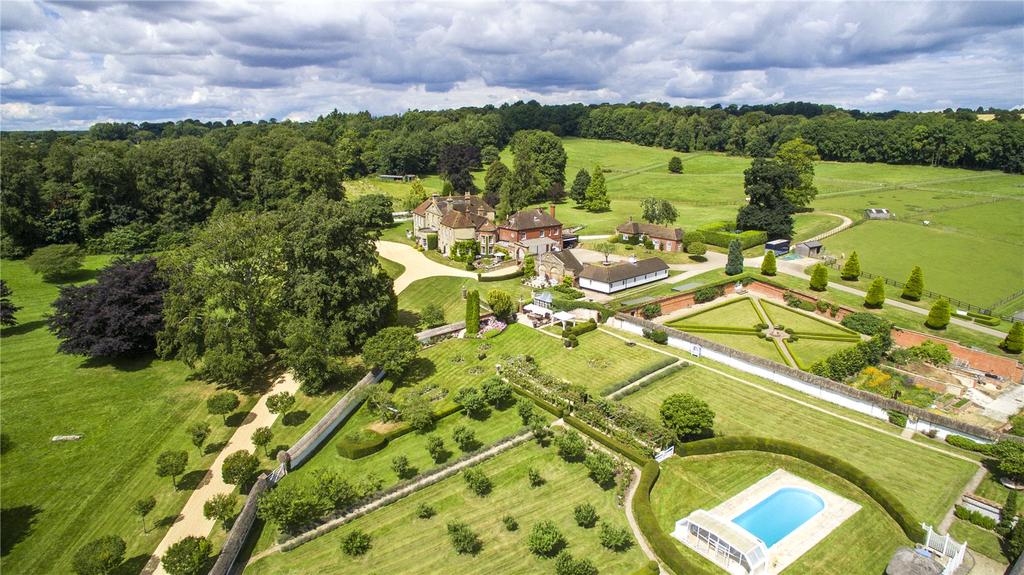 Now, reluctantly, they are downsizers and the idyllic Standen House, listed Grade II, is on the market at a guide price of 'excess £10 million' through Knight Frank and Strutt & Parker.
The oldest part of the house is a 17th-century building erected on the site of an earlier farmhouse, to which was added a parallel red-brick range in the mid 1700s, with a full-height bow window added on the gabled east wall later that century.
The original building was reshaped in the early 1800s, when it was raised to three storeys, embellished with a pediment, and became the centre of the present classically symmetrical, Georgian nine-bay façade.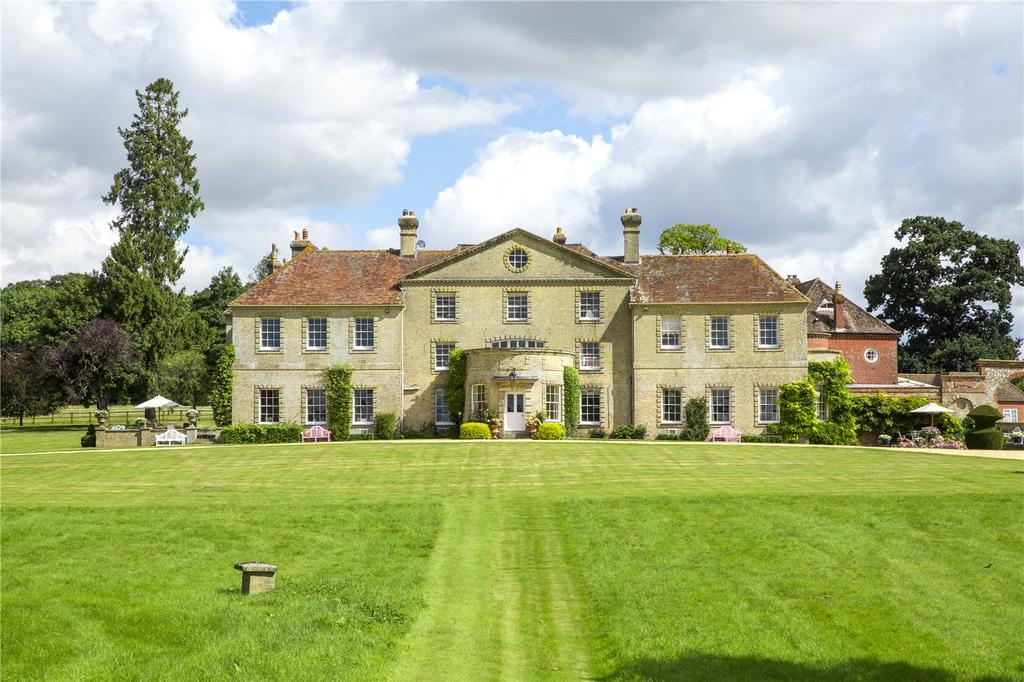 A north-west wing, with a ballroom on the ground floor, was tacked on in the late 1800s, possibly by Capt Freville Cookson, who bought the estate between 1895 and 1899.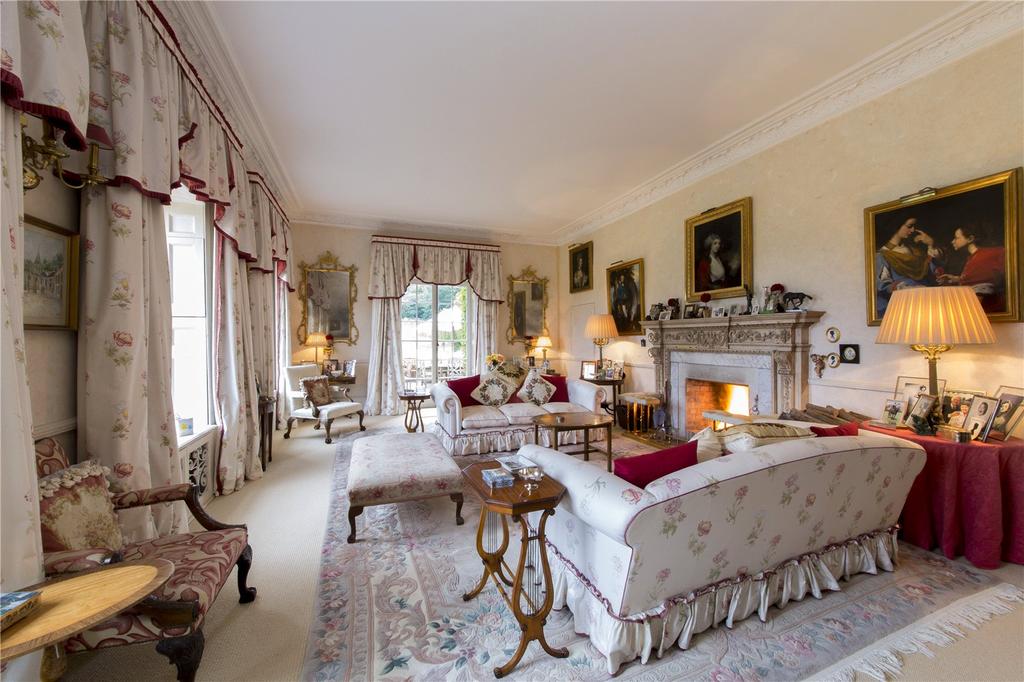 In the course of a major renovation in 1986–87, unsightly Victorian extensions were demolished to the delight of even the planners and the interior was cleverly reconfigured to allow the main downstairs rooms to flow effortlessly around the central reception hall.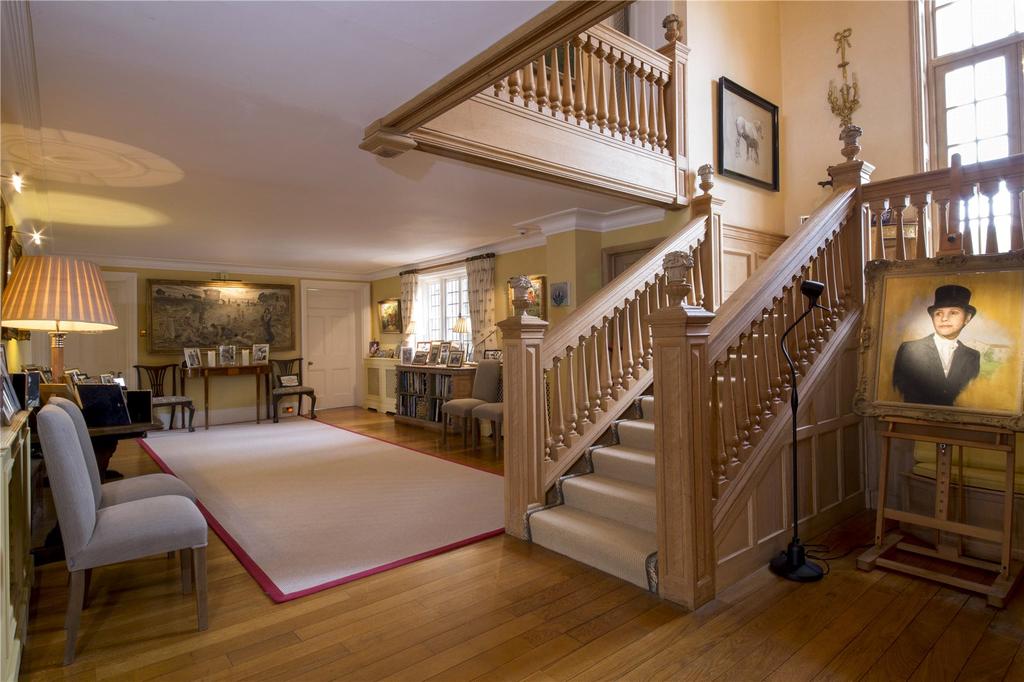 They include a large west-facing drawing room, an elegant mirror-image dining room, a large games/music room and a stylish kitchen/breakfast room – the latter upgraded to 21st-century standards some five years ago.
Upstairs, a large, south-west facing master suite overlooks the garden and grounds, with the rest of the first floor taken up by two guest suites, two further bedrooms and two family bathrooms. The second floor provides three further bedrooms, two sitting rooms and two bathrooms.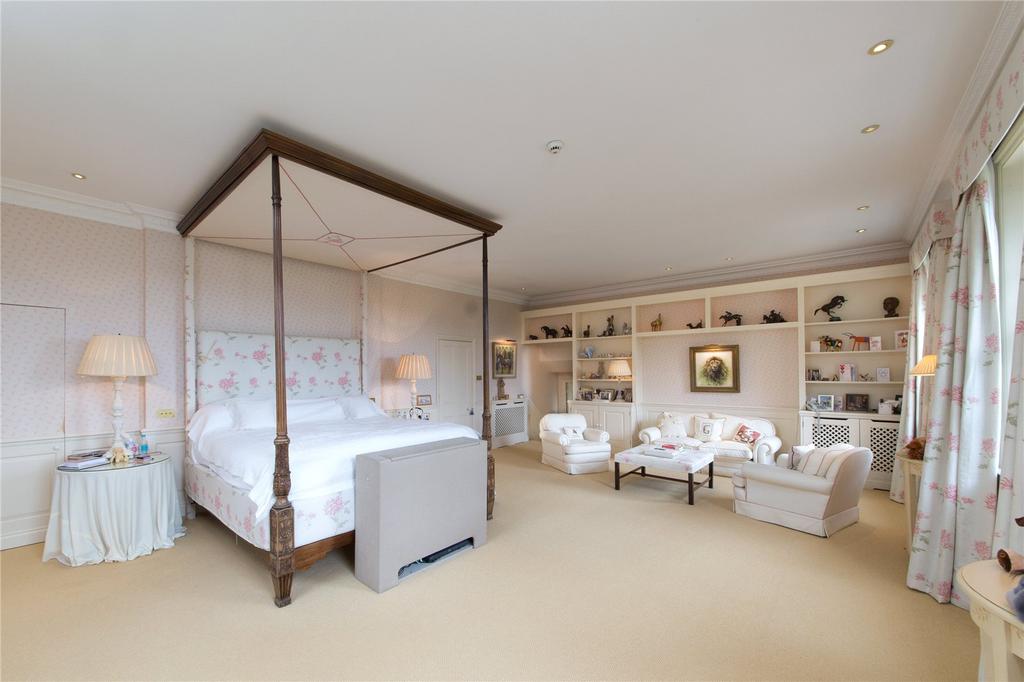 New fittings, including a late-17th-century-style oak staircase, were introduced throughout and the east wing converted to a gymnasium and garaging, with two first-floor studies and an estate office.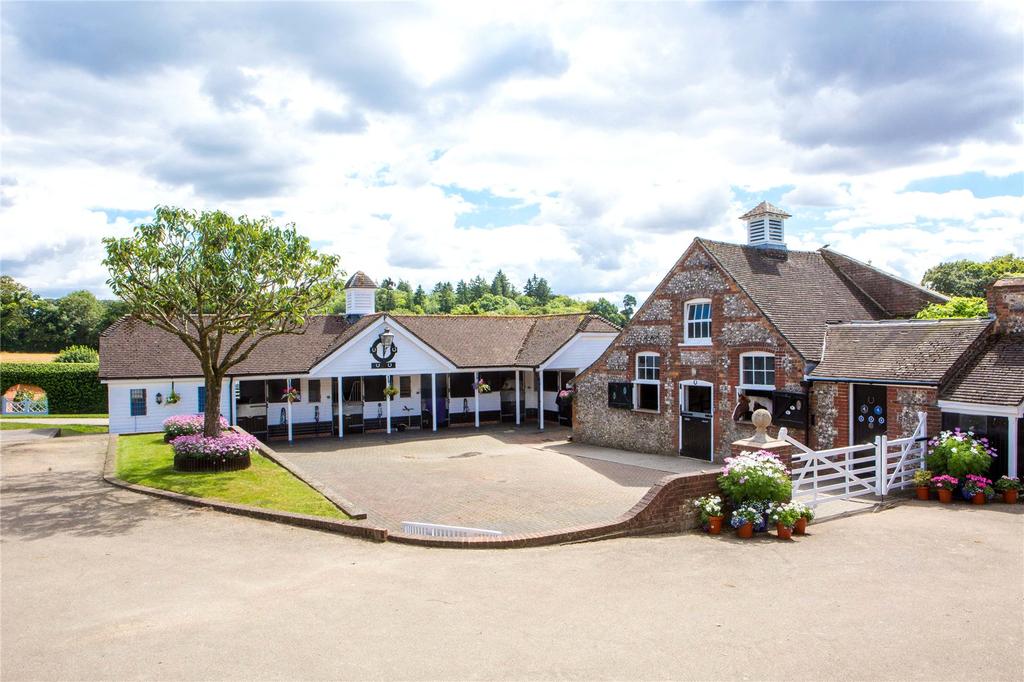 Nor was inspiration lacking when it came to the outdoors, where the beautifully maintained grounds have been a source of joy over the years. The formal gardens include two walled gardens: one thatched, with lawns, herbaceous borders, rose beds and a rose walk leading to the swimming pool and the other a knot garden with clipped box hedging, a vegetable garden and walls of espaliered fruit trees.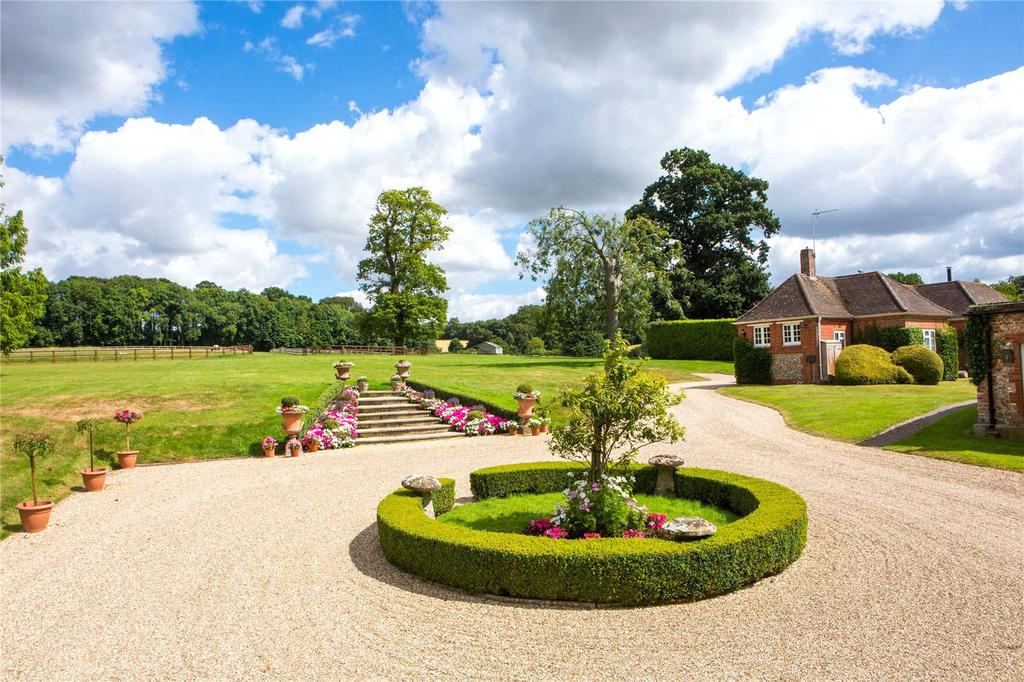 To the north and west of the house is a water garden with a stream and a waterfall flowing into the pond.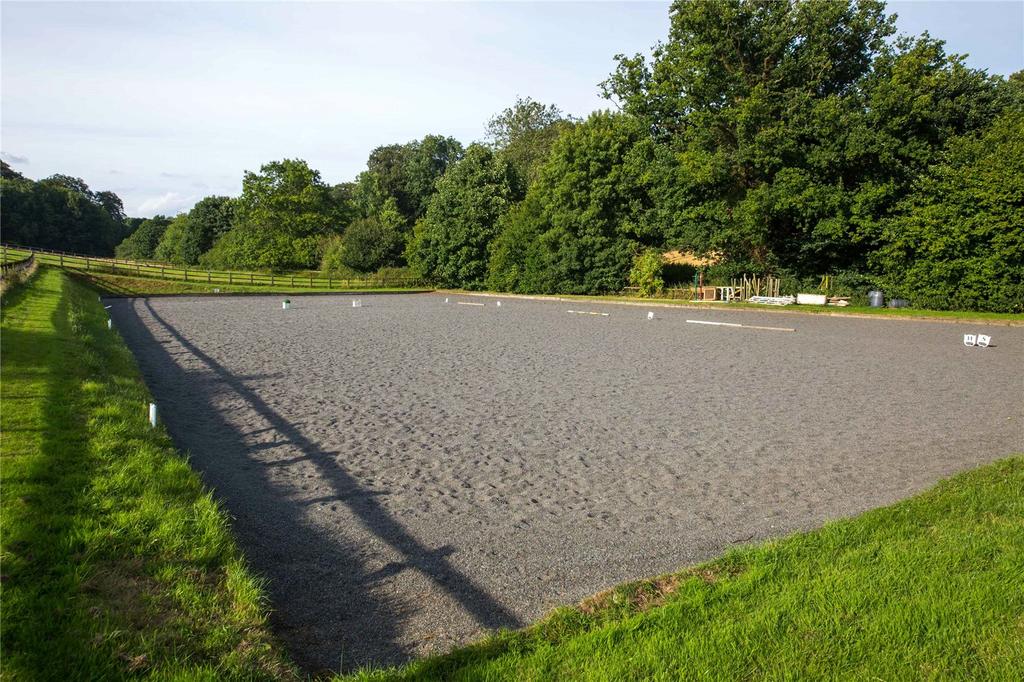 For the past 30-odd years, life at Standen House has revolved around horses, so it has equestrian facilities that are second to none. These include a pristine stable yard with not a wisp of hay in sight, a full-size, sheltered outdoor manège and nine post-and-railed paddocks protected by a large belt of trees along the western and northern borders of the estate.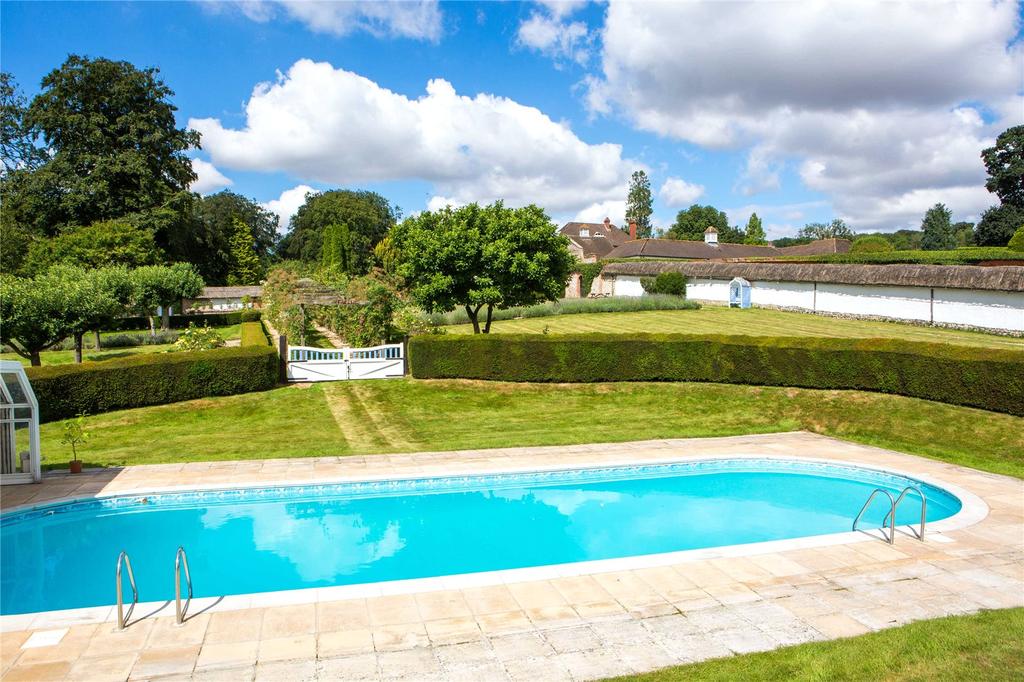 However, perhaps most appealing of all, in this era of monster farm machinery and uncaring drivers, is the network of bridleways leading directly off the estate into miles of rolling countryside, where three generations of the family have enjoyed riding out together, come rain or shine.
See more details and pictures via Knight Frank or Strutt & Parker.
---
Gazing out from the windows of Wotton House, a famous Grade-I listed Georgian house in Buckinghamshire, you perhaps wouldn't imagine
Credit: Alamy
With their beautiful locations and state-of-the-art facilities, these exclusive marinas offer the best for yacht owners and sailing enthusiasts.
Dymoke House at Easton boasts a natural amphitheatre of the gardens.
---