Grade I-listed Stibbington Hall is set in 19 acres on the banks of the Nene.
On August 27, 1904, Country Life intoned grandly: 'Houses of the class of Stibbington Hall have a particular claim upon the regard of Englishmen. They are to be found in every shire, but are most numerous in some districts in which the inhabitants enjoyed the fuller measure of that prosperity which came with Tudor and Stuart times, when the roads were improved and the waterways made more available.'
The writer goes on to lament the lost status of so many of 'these houses of strong and solid character, mostly fallen to decay, often reduced to the character of farmhouses; and not seldom does the peasant sit by the fireside about which gathered the family of the Cavalier'.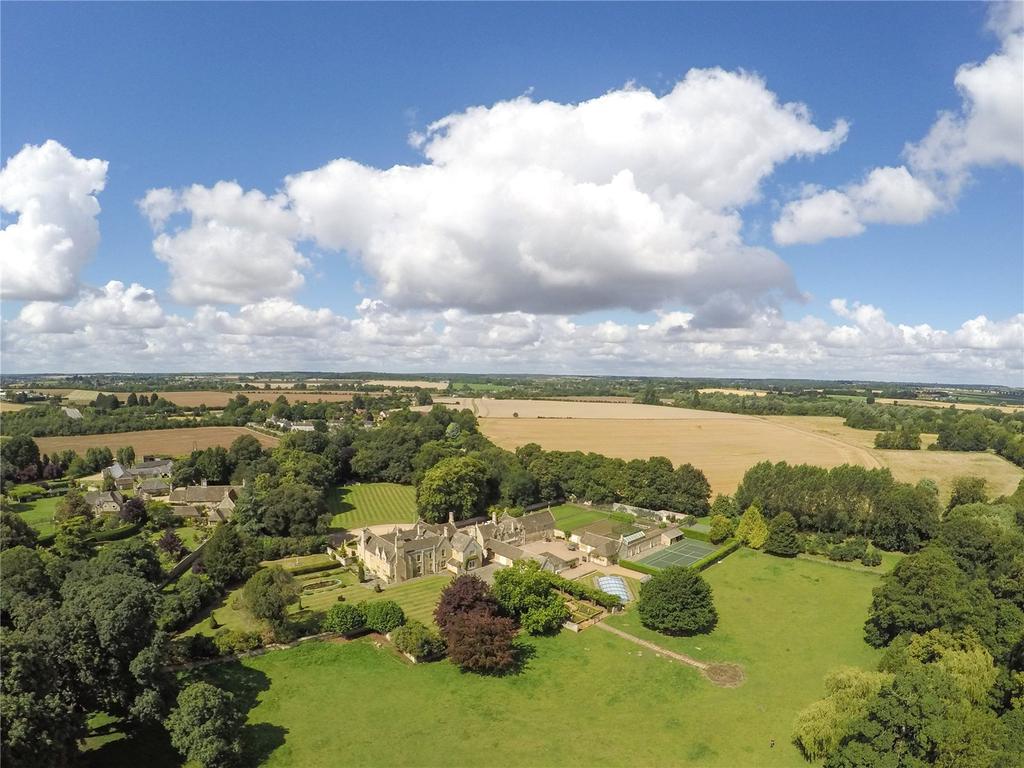 Only once in its long history did such a fate befall the Grade I-listed Jacobean Stibbington Hall, now on the market for £3.5 million via King West.
The house was built in 1625, which sits in 19 acres of formal gardens, lawns and paddocks on a loop of the River Nene, eight miles west of Peterborough, in what was historically the north-west corner of Huntingdonshire, but is now Cambridgeshire.
The calamity took place after 1757, when the then owner died and the house was leased to a farmer.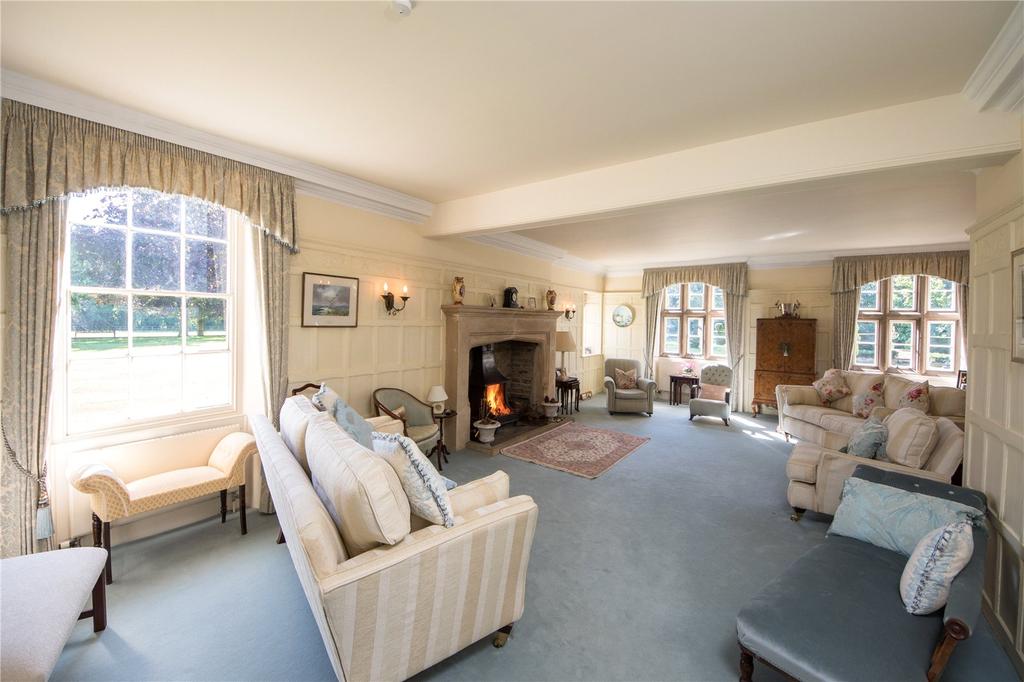 There followed a period of decline that was swiftly rectified when, in the early 1800s, Edward Steed Girdlestone bought the hall and carried out a sympathetic programme of repairs and improvements, before moving there in 1836.
Following his death in 1843, his widow – the third 'merry widow' to play a part in the evolution of Stibbington Hall – gave the property to her daughter on her marriage to John Maylin Vipan, a respected local Justice of the Peace.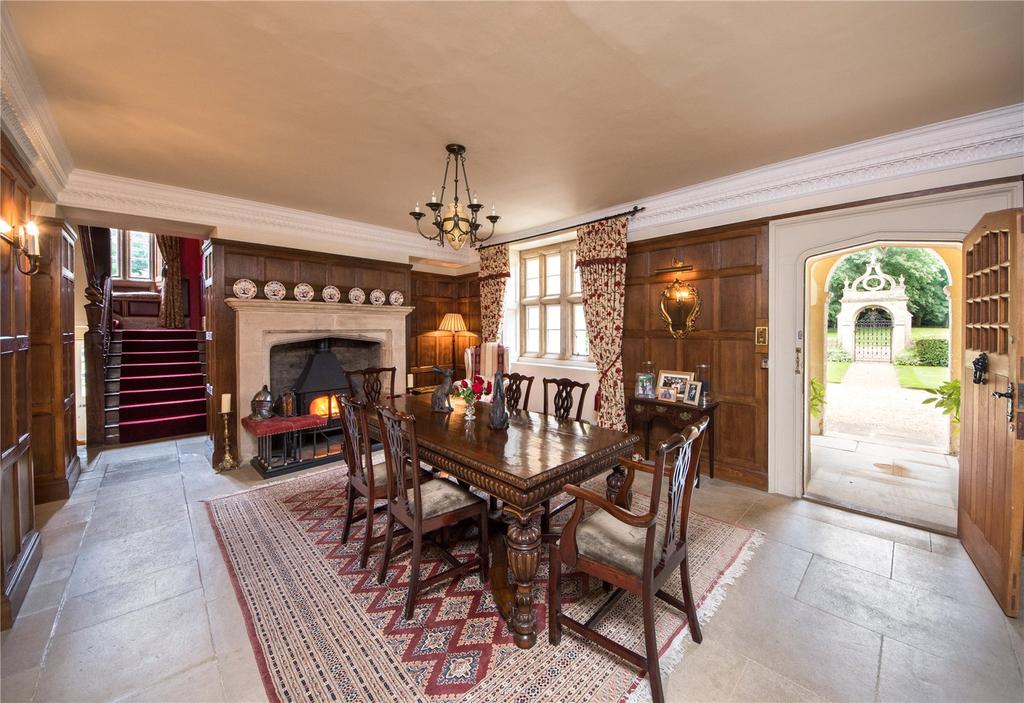 The status of Stibbington Hall as a country house of importance was to be greatly enhanced by their eldest son, Capt John Alexander Vipan, who came to live at the hall with his mother after 1880.
Internationally renowned as a naturalist and ichthyologist, he maintained 'the finest collection of freshwater fish in Europe' in two greenhouses in the kitchen garden – a collection transferred to the London Zoo a few years before he died in 1939, aged 90.
Other greenhouses housed ferns and orchids, several of which were named after him, and his collection of butterflies and moths was said to be one of the best in Huntingdonshire.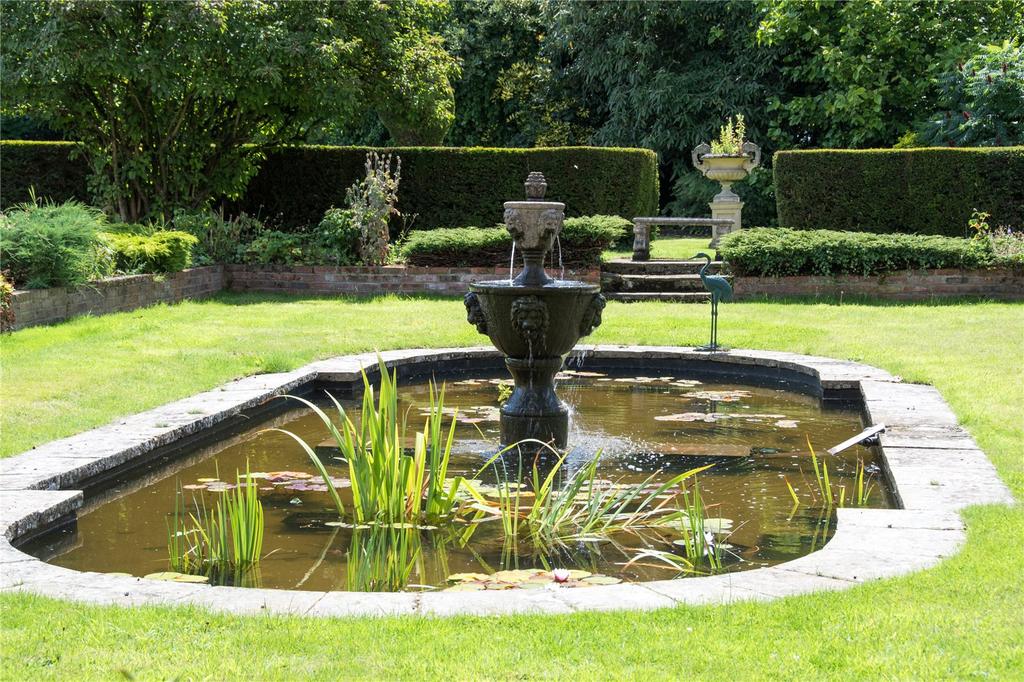 Capt Vipan also transformed the gardens at Stibbington, which today still include several greenhouses, a kitchen garden, a formal garden, elegant, stone-edged lily ponds and a small park, all laid out between 1875 and 1899. The house itself was well maintained, but remained largely unaltered during his lifetime, leading Country Life to comment: 'This Huntingdonshire dwelling-place has been fortunate, unlike many such houses, in preserving its features unchanged.'
Following Capt Vipan's death in 1939, the hall and its 19 acres of grounds were bought by Londoner Philip Frere MC, but he never lived there. The house was put back on the market the following year and was promptly requisitioned as an RAF hospital.
After the war, a succession of distinguished owners – among them Sir Guy Thorold, Lord George Cholmondeley, Sir Peter Benton Jones, Sir Stephen Hastings and their successors – were largely content to maintain the status quo at Stibbington Hall, apart from some restoration of the house and garden in the 1980s and some sensible updating since then.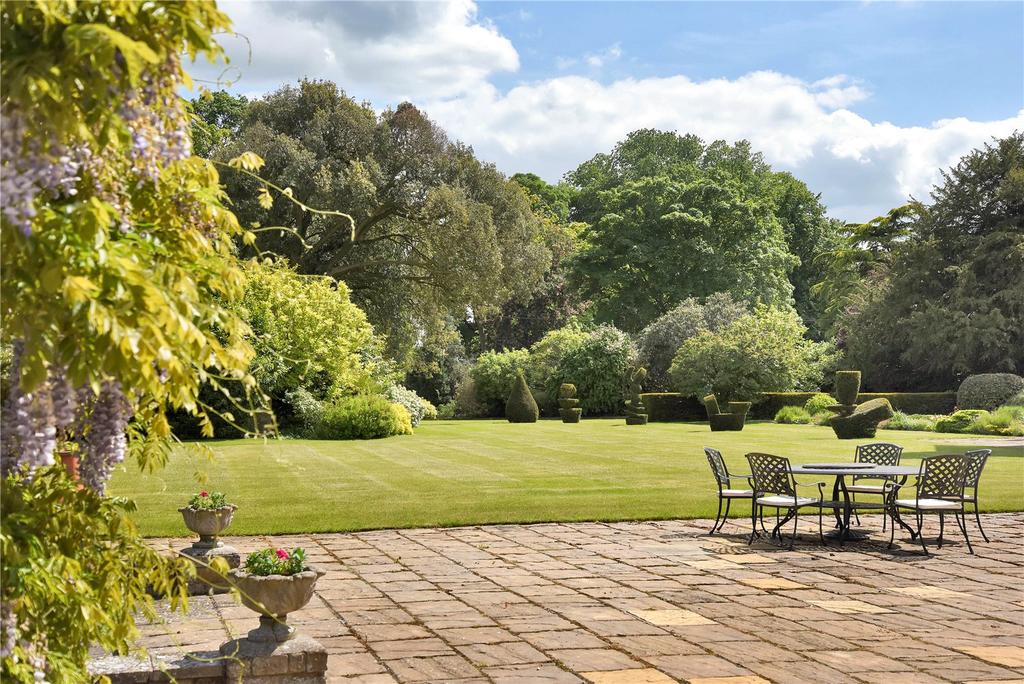 The reappearance of this Jacobean gem in the advertisement pages of Country Life, at a guide price of £3.5 million through the Stamford office of King West, whose principal, Stephen King, has twice previously been involved with its sale: in 1993, when it sold for £980,000 and in 2005, when it was on the market for £2.7m.
Still set in 19 acres on the banks of the Nene, this impressive house, built of creamy Ketton stone under a Collyweston slate roof, was said by Pevsner to boast 'the finest Jacobean façade in Huntingdonshire'.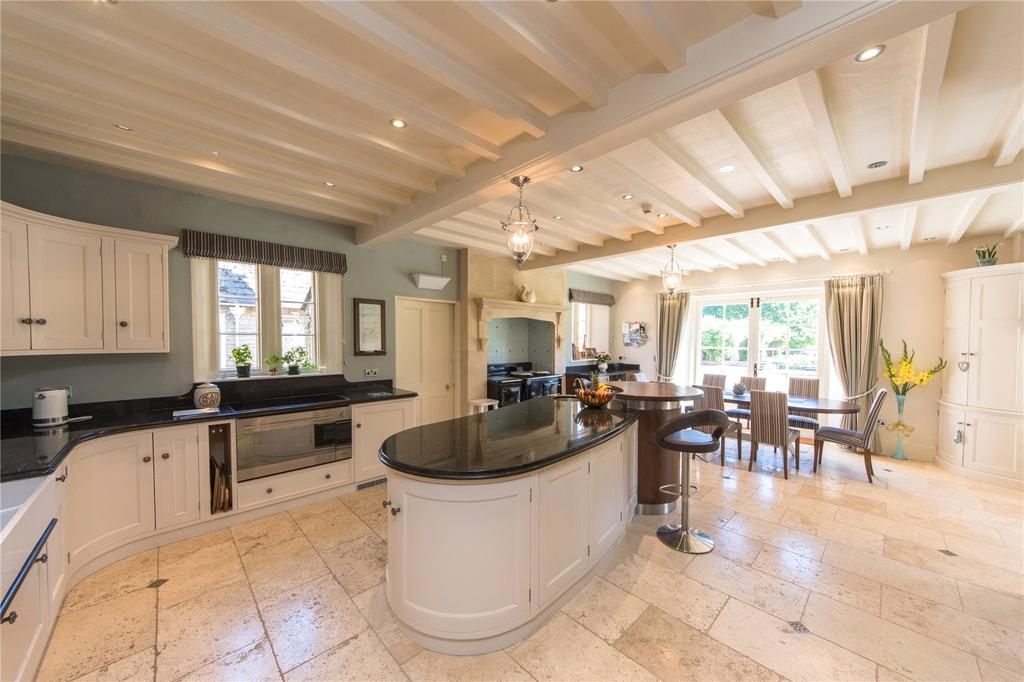 It now offers a manageable 8,590sq ft of living space, including six reception rooms, a fabulous kitchen/breakfast room, a good range of service rooms, nine bedrooms and four bathrooms and comes with a three-bedroom former coach house, a two-bedroom cottage and outbuildings. Amenities include stabling, a heated swimming pool and a tennis court.
Stibbington Hall is on the market at a guide price of £3.5 million through the Stamford office of King West – see more details and pictures,
---
Country Life selects the best places to live in Cambridgeshire based on quality of life and an easy commute into
Few houses can boast hundreds of years of history and a sparkling future.
Magical Higher Melcombe estate boasts a Grade I listed farmhouse and a range of cottages.
---