James Fisher and Toby Keel take a look at some of the finest homes currently for sale on the Isle of Man.
Ballaugh — £1.695 million
With more than 6,600sq ft of living space over its two floors, Cronkould Manor sits in 12 acres on the edge of the village of Ballaugh. With seven bedrooms, three bathrooms and five reception rooms, the house is ideal for large families or entertaining and has been recently restored and upgraded, now providing a nice mix of modern comfort in a period setting, but leaving plenty of potential for a new owner to stamp their mark on the property
Privacy without isolation is the aim of Cronkould, offering owners the chance to enjoy a glass of wine in the formal gardens or a pint in the well-regarded Raven Arms, a mere half a mile away.
For sale with Savills. See more pictures and details about this property.
---
St Marks — £25 million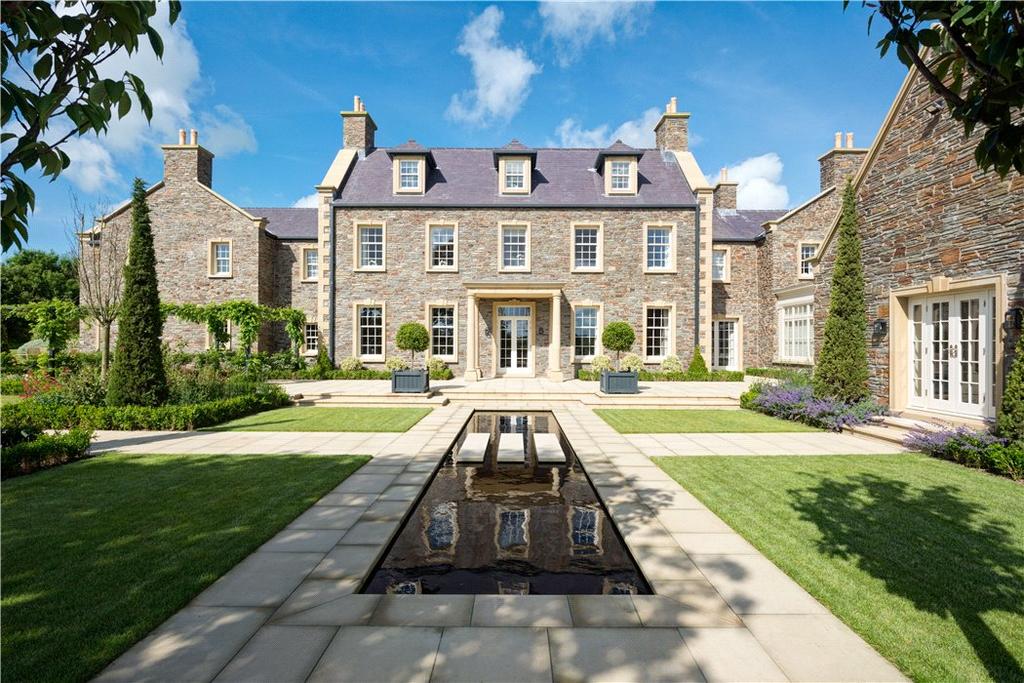 'Possibly one of the finest homes in the British Isles' say agents Knight Frank of the truly extraordinary Ballakew, a house on an ancient site that has been rebuilt from scratch, and sits in 154 acres of land.
There are nine bedrooms, a list of leisure facilities which would make a 5-star hotel blush, and separate staff accommodation.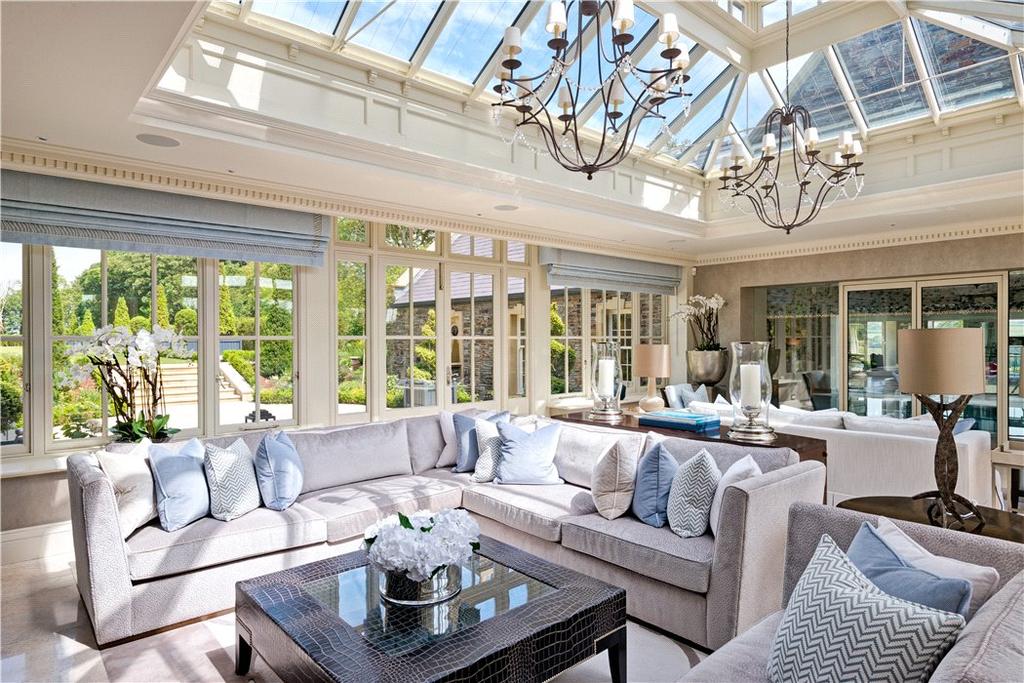 While it's the tennis courts, helipad and grand architecture which will turn heads at first, there's a great deal of attention to detail here which is, if anything, perhaps more impressive.
The indoor pool has a hand-made, fibre-optic chandelier, the intelligent home management system wired throughout, and the inclusion of an amphitheatre — an amphitheatre, for goodness sake! — in the grounds.
For sale with Knight Frank. See more pictures and details about this property.
---
Douglas — £3.95 million
For those whose blood is infused with a dash of petrol, a private Nature trail at the back of Winterbourne House leads to the famous Nook corner on the Isle of Man's TT course.
Such a high-octane event stands in stark contrast with the peaceful and green environs of the main house, especially the award-winning courtyard garden, complete with ponds, fountains and waterfall.
Further woodland and lawns surround the 10,000sq ft property, which boasts seven bedrooms, seven bathrooms and four reception areas, a swimming pool, fitness suite and snooker room, all only 1½ miles from Douglas.
For sale with Savills. See more pictures and details about this property.
---
Ballaugh — £7 million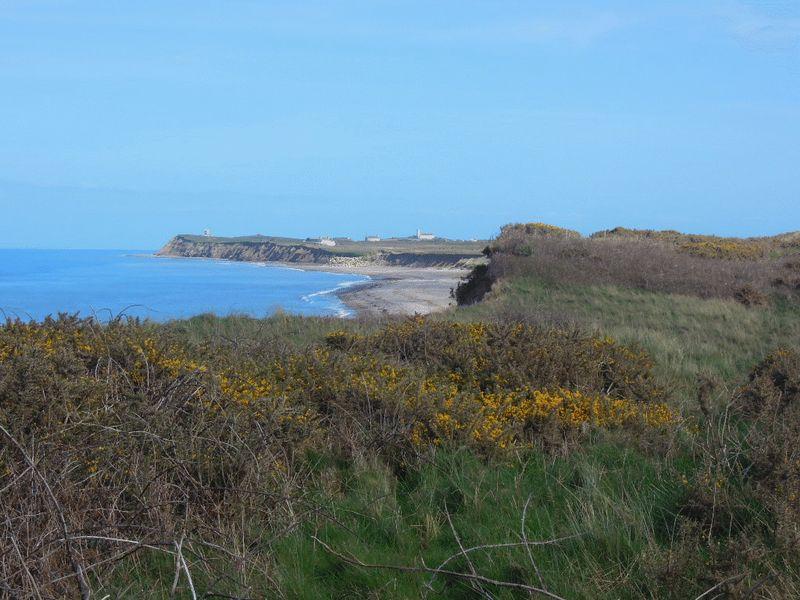 A run-down 1950s, four-bedroom house for sale at £7 million? Well, yes, but this farm is all about the potential of the 97 acres of land around it — which is huge.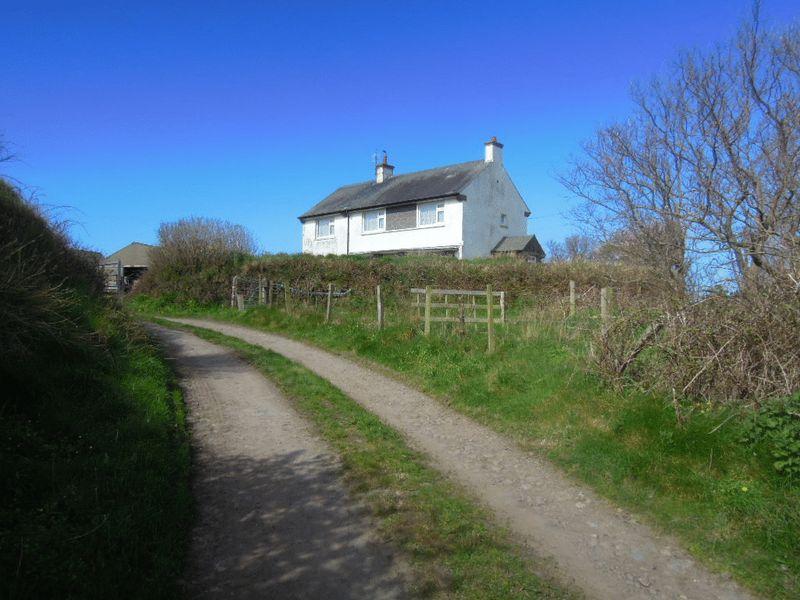 71 acres of the land is in one coastal block of spectacular beauty, overlooking the beach and the sea, and full of potential — subject to the right permissions — for the existing house and farm buildings to be replaced by some sort of new house. This is a millionaire's playground waiting to happen.
For sale with Chrystals. See more pictures and details about this property.
---
Credit: Harold Tower, Isle of Man (Jackson Stops)
Harold Tower is an outstanding Gothic-style castle, circa 1830, occupying a commanding position on Douglas Head overlooking the bay.
Tessa Waugh meets Coronation World – the makers of this seaside speciality.