One of the oldest, largest and most beautiful country houses in England has come up for sale – and while the guide price is just the start of what must be spent, Parnham House could once again be one of the finest homes in Britain.
One of the oldest country houses in Dorset – and, for that matter, England – has come up for sale. The glorious, Grade I-listed Parnham House near Beaminster is for sale via Knight Frank at a guide price of £3 million.
It's an incredibly beautiful Elizabethan country house laid out in an E shape over some 38,000sq ft (for the sake of comparison that's not far off the White House, at 55,000sq ft). It's located just seven miles inland from the World Heritage Jurassic Coast, is approached via a dramatic sweeping driveway, has a long and distinguished history and comes with 132 acres of parkland.
There is one small catch, however: the whole place has been gutted by fire, and is in danger of falling down.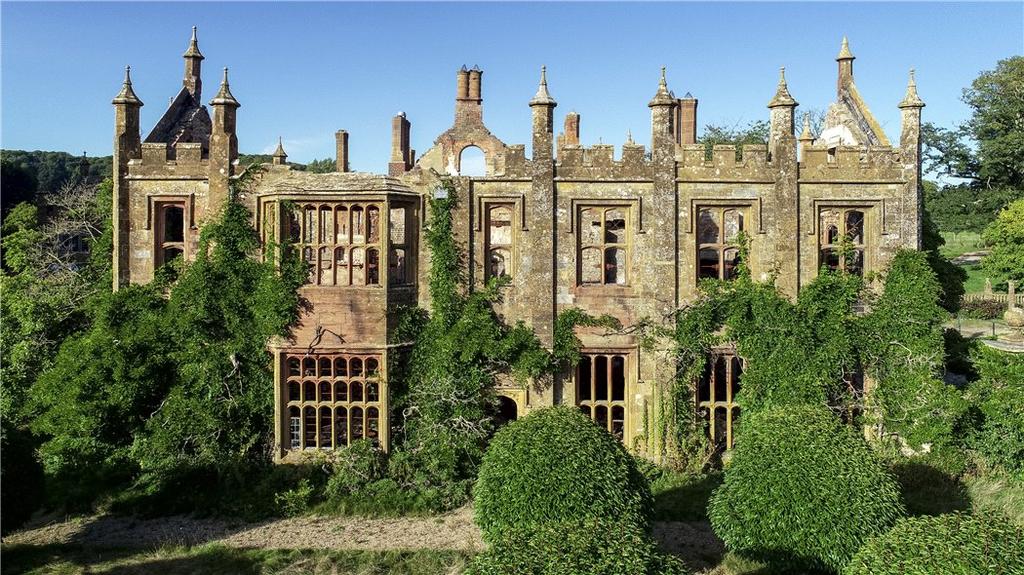 Tragically, the interior of this magnificent manor house was gutted by a catastrophic blaze that ripped through the building in April last year, leaving the external walls standing but unstable and the entire house in need of urgent restoration.
On the plus side, there is somewhere for the new owner to live while the work is done: the property includes a charming, three-bedroom Dower House.
You can even bring the staff and the horses, since there's also a two-bedroom stable cottage, two flats, stabling and an outdoor manège.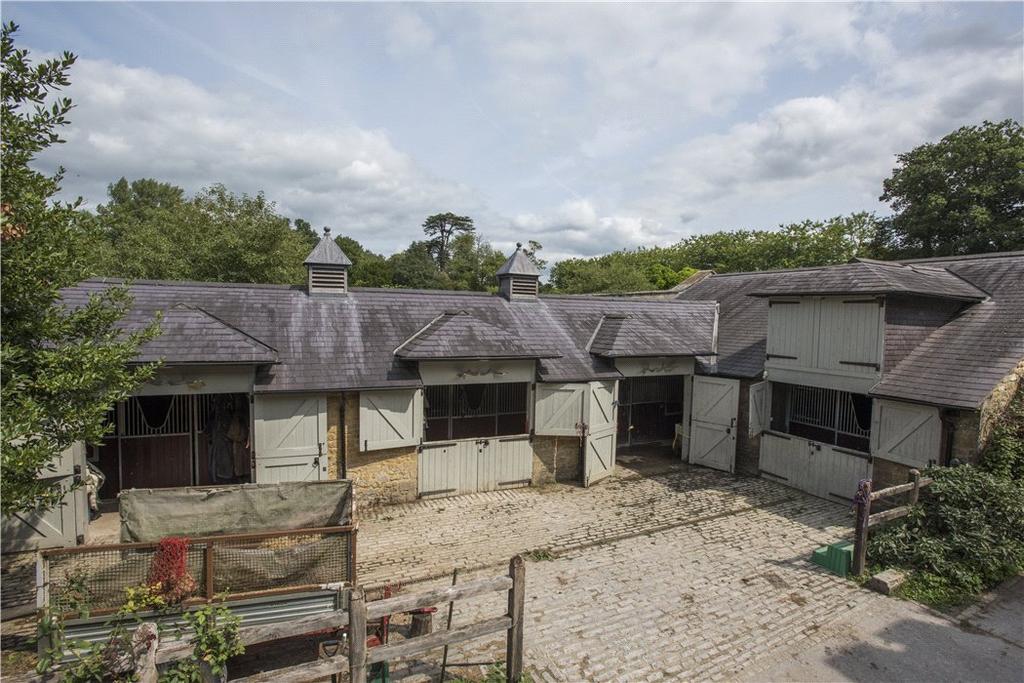 Another plus for a prospective buyer is that Historic England sound pleasantly flexible about the manner in which any work is undertaken. The organisation, which rates Parnham House as being 'of outstanding architectural and historical importance', comments: 'The damage to Parnham House's interior has been very severe, but the important elements to conserve in restoration are the layout of the principal rooms, any surviving historic features, the building's picturesque setting and its architectural significance.
'We are happy to enter into constructive discussions with any future owner about interior design preferences which fully reflect the building's importance and have a clear design rationale.'
From a restorer's point of view, such words should reassure the various parties from around the world, and within Dorset itself, who have already expressed an interest in what would undoubtedly be a renovation of epic proportions.
That common sense approach is entirely justified by the house's past. Despite the ageless beauty of its Elizabethan exterior, change is nothing new to Parnham, which has seen a major restructuring of its fabric and interior at least half a dozen times in the course of its long and dramatic history.
The principal front was built of stone from the Beaminster quarry by Wessex landowner Robert Strode in about 1559. The Strodes owned the estate from the mid 1400s to the mid 1700s and, in about 1730, George Strode (the last of his line) modernised the house and demolished the Elizabethan forecourt and gatehouse to create a landscaped setting.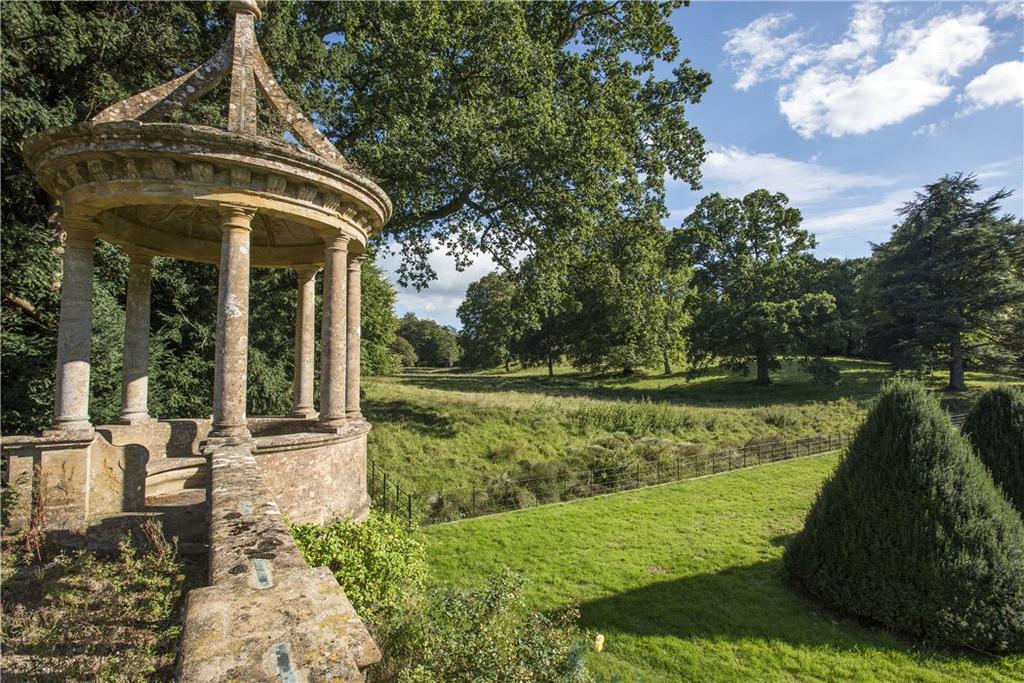 On his death in 1753, his heiress daughter married William Oglander of Nunwell in the Isle of Wight, where she went to live, thereby consigning the Parnham estate to 50 years of neglect.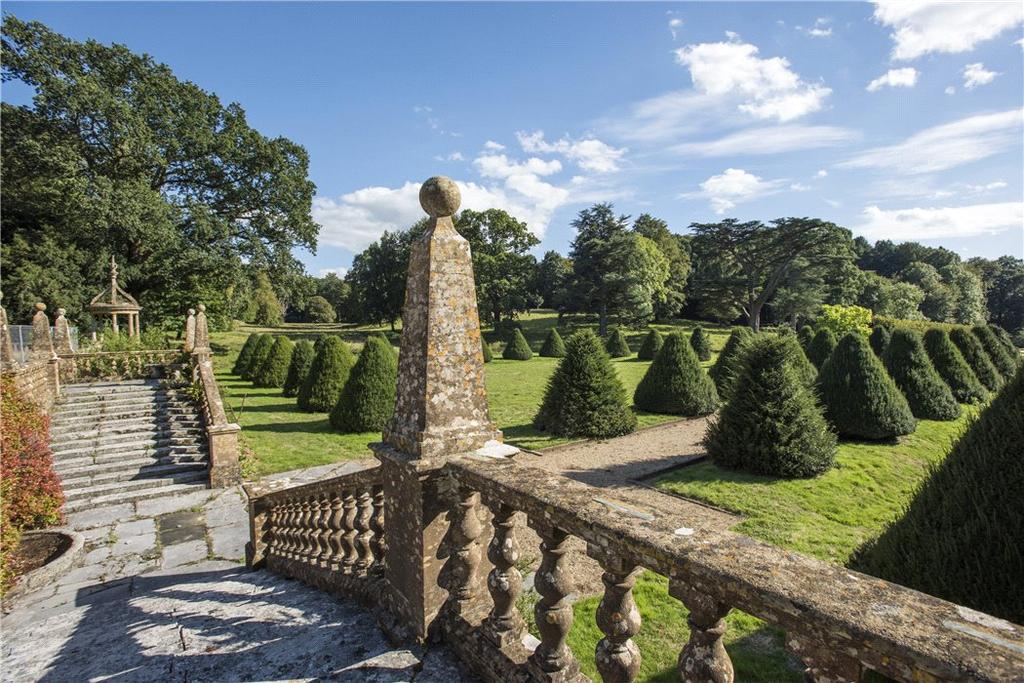 In the early 19th century, their son, Sir William Oglander, entranced by Parnham's beauty, decided to make it his family seat and commissioned John Nash to remodel the house. The interior was arranged in Regency Gothic style, although little of Nash's interior survived when the Oglander male line died out in 1896 and Parnham was bought by Vincent Robinson, an eccentric antiquary, who restored the house to its pre-Nash Tudor glory, filling it with his vast collection of Renaissance furniture.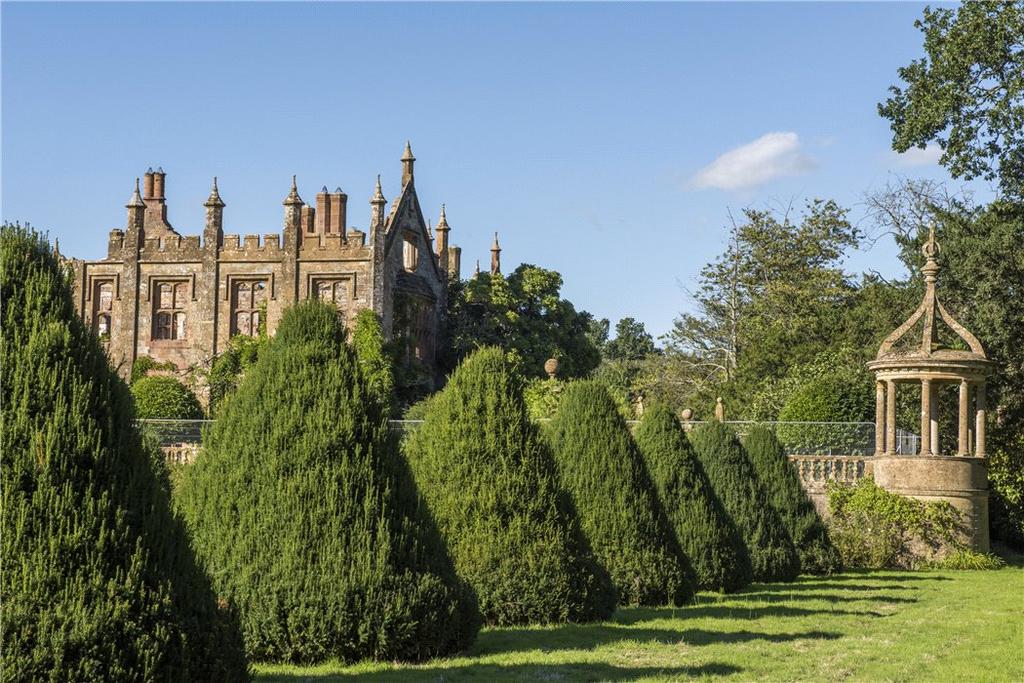 In 1911, a Belgian entrepreneur, Dr Hans Sauer, bought the estate and embarked on a full-scale restoration of Parnham House, stripping out the 19th-century work and selling off Robinson's collection to fund extensive improvements to the house and gardens.
In the 1920s it became a fashionable country club; in the 1930s, a venue for extravagant country-house weekends; and, after the Second World War, a home for pleasantly dotty, rich old ladies, until new safety regulations forced its closure in 1973.
In 1976, Parnham entered an age of enlightenment, when furniture designer John Makepeace established his School for Craftsmanship in Wood there, the legacy of which is chronicled in his recent book, Beyond Parnham (www.beyondparnham.com ). Over their 25-year tenure, he and his wife painstakingly renovated the house, re-creating the formal gardens and watercourses long since lost in the undergrowth.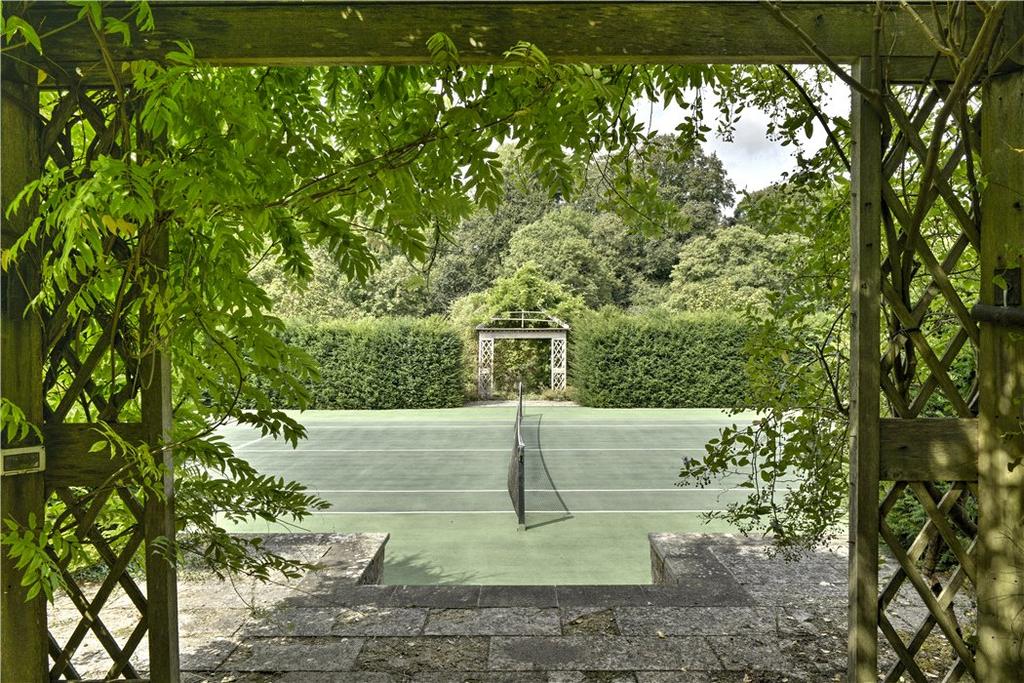 In 2001, following Mr Makepeace's decision to retire from teaching, Parnham was bought by its late owner, an Austrian banker who reconstituted the estate, restored the deer park and refurbished the house to a standard that, according to John Martin Robinson writing in Country Life in 2005, 'set the benchmark for the English country house in the 21st century.'
Ah, but at what price? That is the burning question that will exercise the minds of conservationists, designers, restorers and lovers of historic country houses alike, before Parnham again rises from the ashes of disaster – as it surely will.
Could Mr Makepeace's suggestion that the next Parnham might be 'a first-rate contemporary house' provide a possible answer? Only time will tell.
Parnham House is for sale via Knight Frank at a guide price of £3 million – see more details and pictures.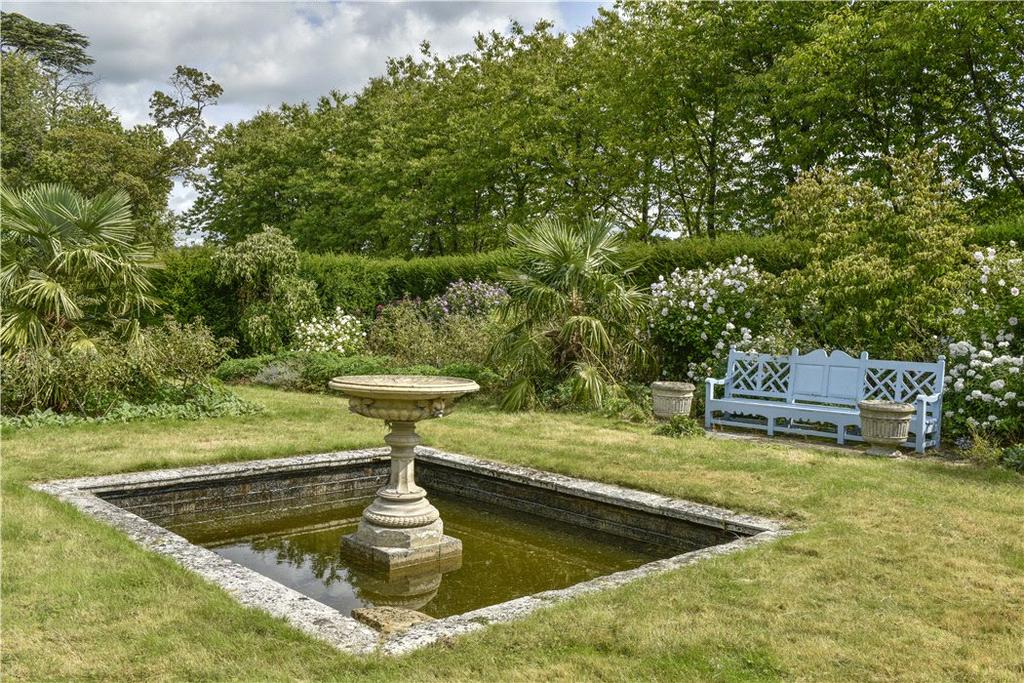 ---
If you're looking for a two-bedroom home that offers something a bit out of the ordinary, the Windmill at Barnham
---