Principally designed by John Nash, Warrens at Bramshaw in Hampshire is surrounded by the New Forest.
In one of the most exciting country-house sales seen in Hampshire for many a year, elegant, Grade II*-listed Warrens, set in 183 acres of glorious parkland and pasture at Bramshaw in the north-east corner of the New Forest National Park, has been launched on the market through Strutt & Parker at a guide price of £9.75 million.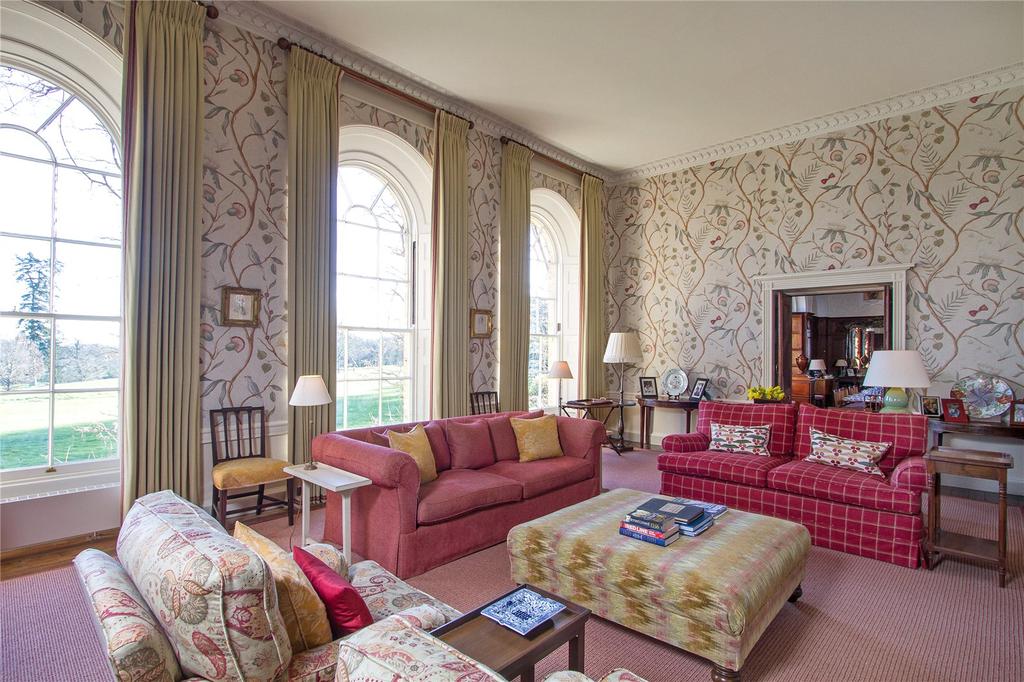 One of Regency architect John Nash's least-known country houses, Warrens was built in 1801–2 for George Eyre, scion of a long-established Wiltshire landowning family, and is being sold for the first time, having been the New Forest seat of seven generations of Eyres.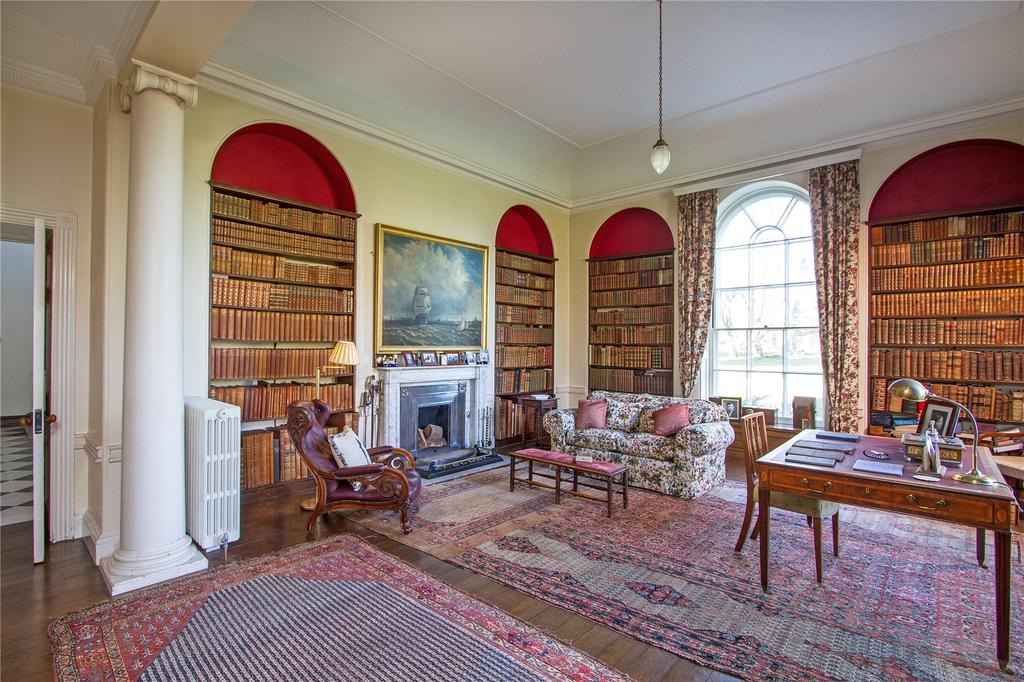 The estate takes its name from the Warren or Waryn family, who owned land in Bramshaw—then in Wiltshire, later in Hampshire —one of several manors granted to the powerful de Lacy family, whose descendant, the heiress Elizabeth de St Omer, married Thomas Waryn in the 14th century.
In the early 17th century, Simon Warren increased his land holdings in the parish until, in 1746, his great-great-grandson, William Warren, sold the estate to Samuel Yonge of Romsey, whose son sold it to Samuel Orr in 1789. Nine years later, Orr sold the estate to the scholarly George Eyre, soon to be made a Fellow of All Souls' College, Oxford.
From the 17th century onwards, the Eyre family achieved distinction in many fields, including the Church, the law, the City of London and local and national politics.
George Eyre was the eldest son of Charles Eyre of Clapham, High Sheriff of Surrey, who consolidated his fortune in the 1730s with the acquisition of a half-share in the Royal Printer's patent and the development of what was to become the family printing-and-publishing firm of Eyre & Spottiswoode.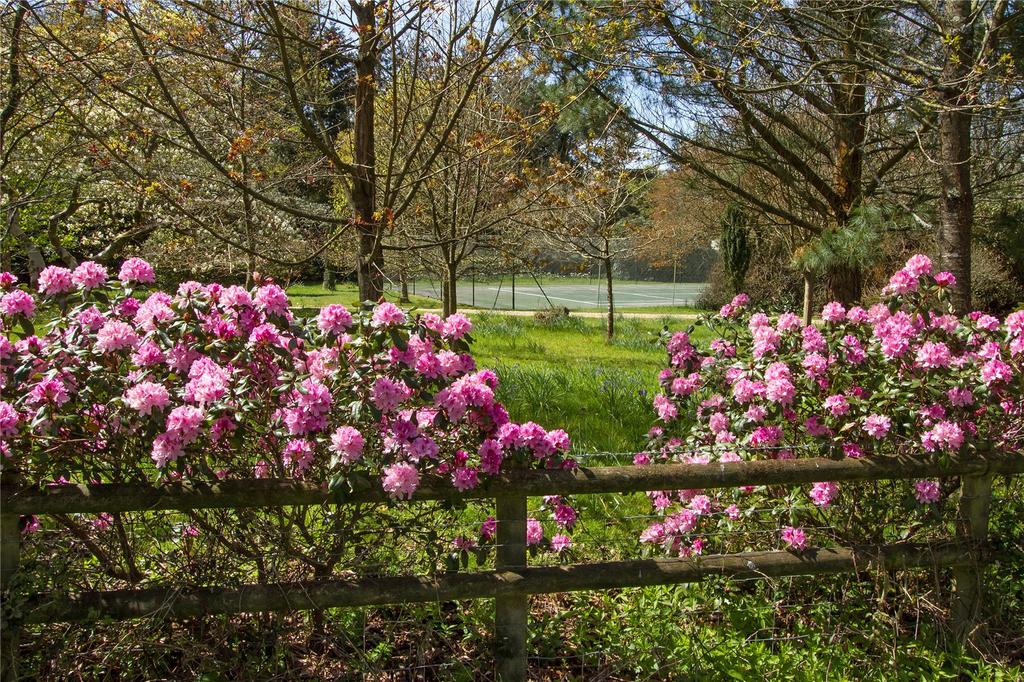 Once settled at Warrens, Eyre threw his energies into local administration, becoming a magistrate, High Sheriff of Wiltshire, a Verderer of the New Forest and Mayor of Christchurch. First of all, he set out to replace the existing early-Georgian estate house with something more fashionable and elegant and, in May 1801, Nash was commissioned to build a classic new house at an estimated cost of £7,571 15s.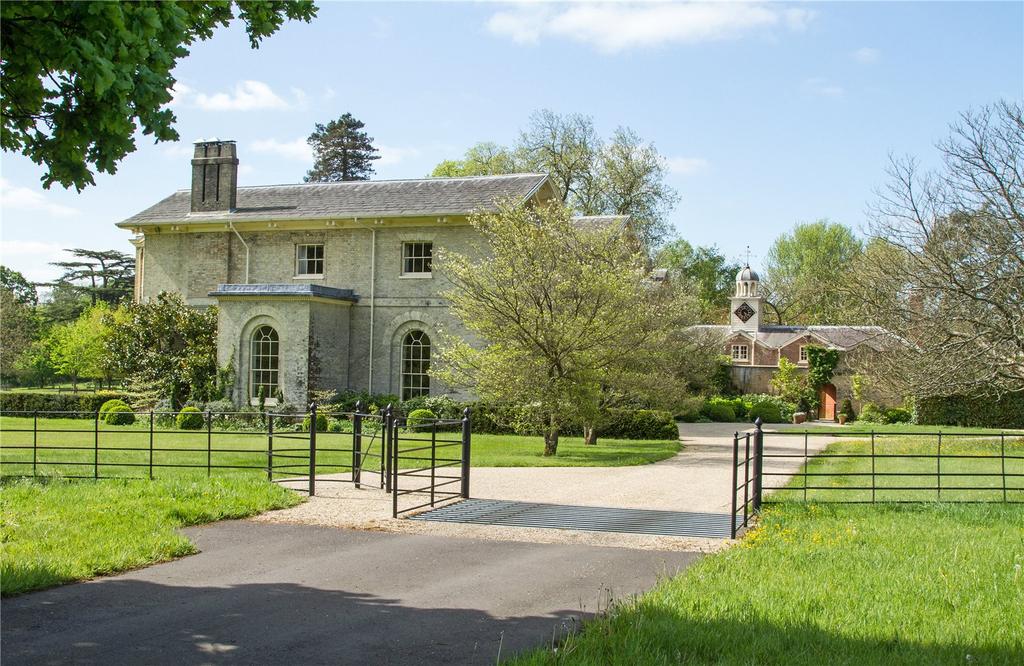 Completion was scheduled for the following June – a date that was to prove wildly optimistic – and an entry recorded by the owner on June 30, 1805, reveals a total of £12,286 2s 2d spent 'on building etc of every description'.
This figure may include the cost of an extension carried out by Eyre himself, who later employed an unidentified architect to double the size of Warrens by creating a mirror image of Nash's original building at the other end of the service wing. The two buildings were linked by a conservatory or garden room, probably designed by Nash.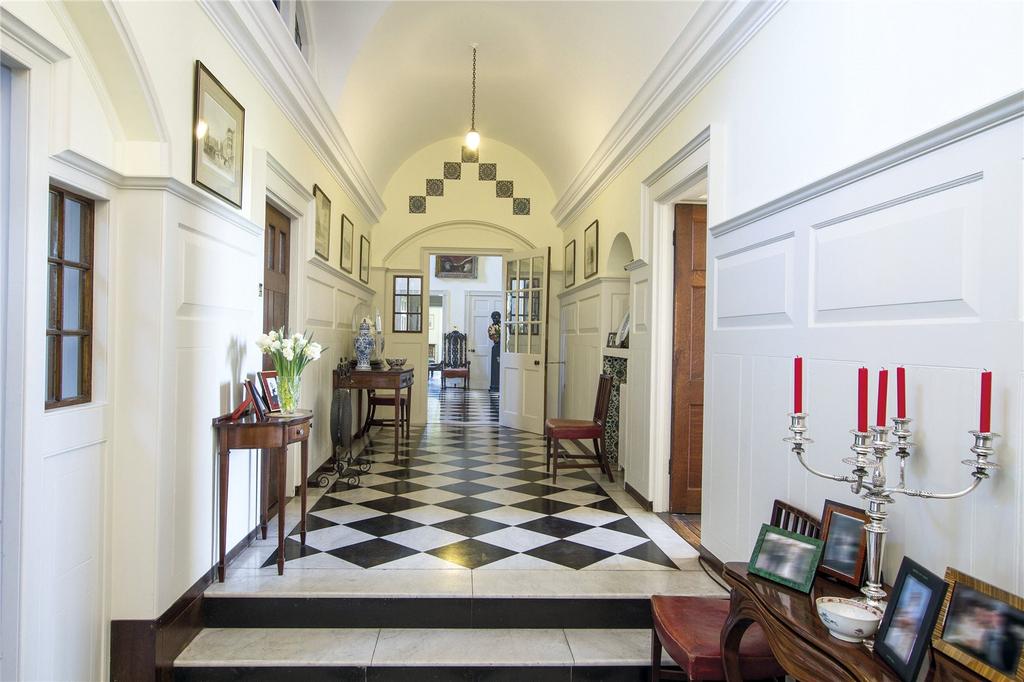 In the late 1890s, Eyre's grandson, master printer George Edward Briscoe Eyre of Eyre & Spottiswoode and a leading light in the history of New Forest conservation, inherited the house from a bachelor uncle, but, finding it too small for a family house, engaged the Arts-and-Crafts architect Philip Webb to considerably enlarge it.
Webb built a three-storey block on the western side of the house and created a new main entrance in the north-west corner of the new wing. He retained the old kitchen, adding a floor of menservants' bedrooms, plus an 'occasional room' and a study. An additional family 'common room' was created by inserting double doors between it and Nash's dining room.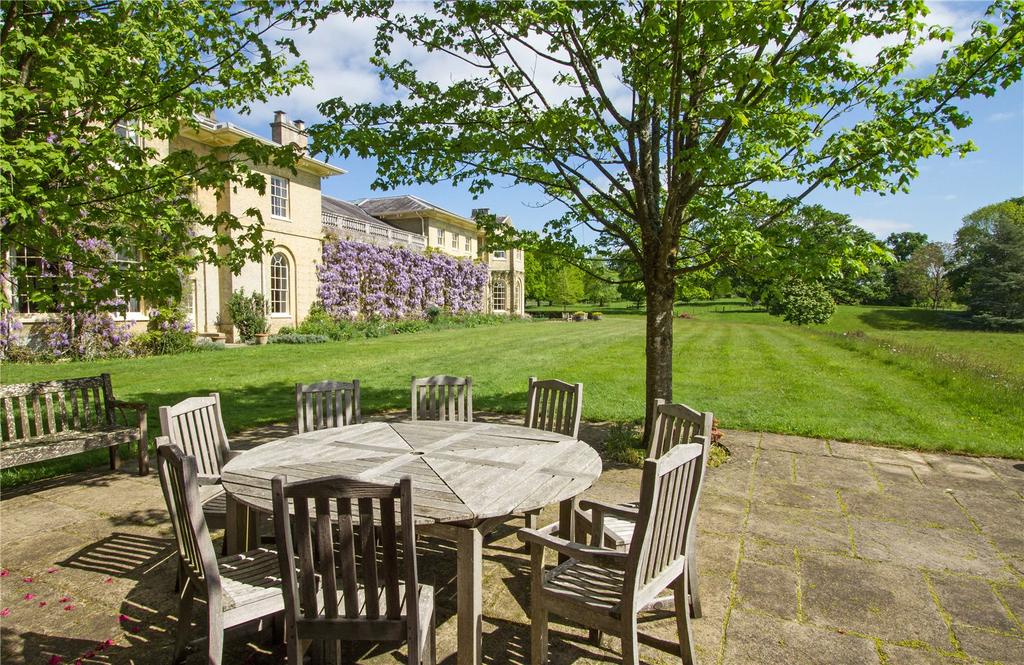 Webb's connection with Warrens was all but forgotten in the 20th century, when social change led to his block being demolished, although his fine common room remained intact and now serves as the dining room. Enhancement works such as Webb's interior fittings, plasterwork and ornament – admired by fellow Arts-and-Crafts architects, including Lutyens – have also survived.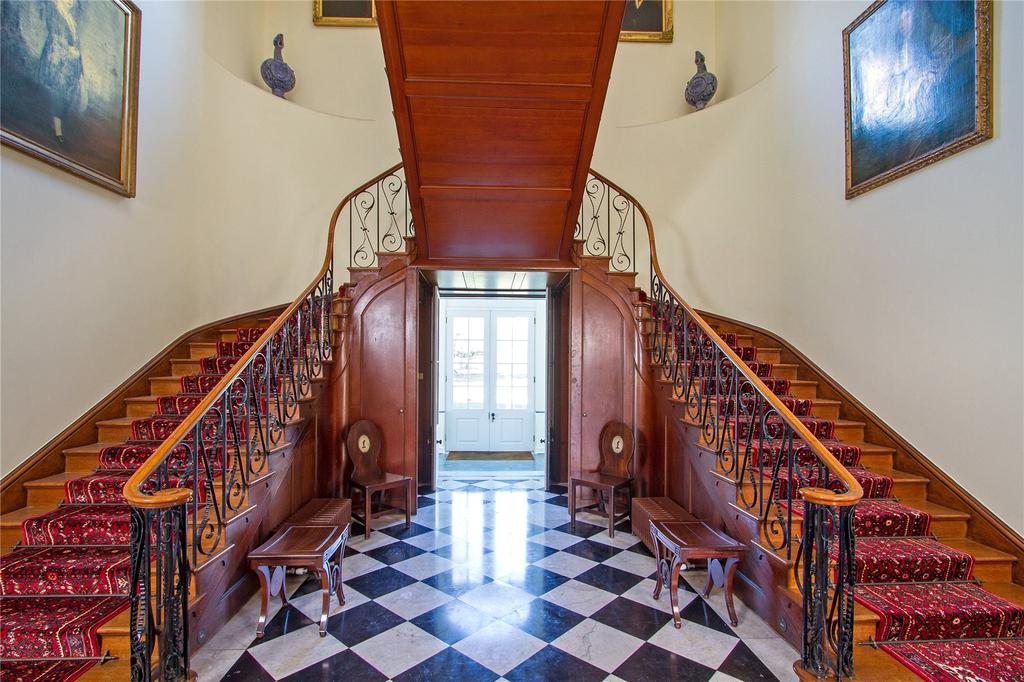 'Few important English country houses can boast an approach as spectacular as that of Warrens, whose amazing, quarter-mile-long driveway meanders through the estate's 174 acres of parkland and woodland, the whole entirely ring-fenced and private with no public rights of way,' says selling agent Charlie Evans, who highlights the appeal of the estate's New Forest location and easy access to London, Winchester and the Hampshire coast.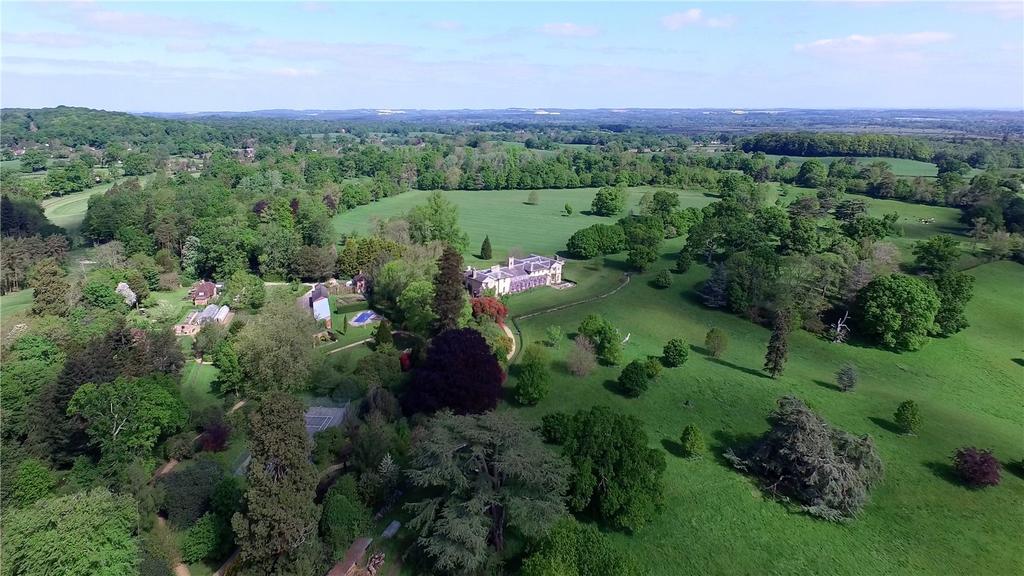 Beautifully maintained by successive generations of the Eyre family, Warrens offers 14,570sq ft of living space in the main house, including five/six reception rooms, nine bedrooms and five bathrooms.
There is also a staff flat, a gardener's cottage and a chauffeur's cottage flat. We suppose your pilot will just have to fend for himself.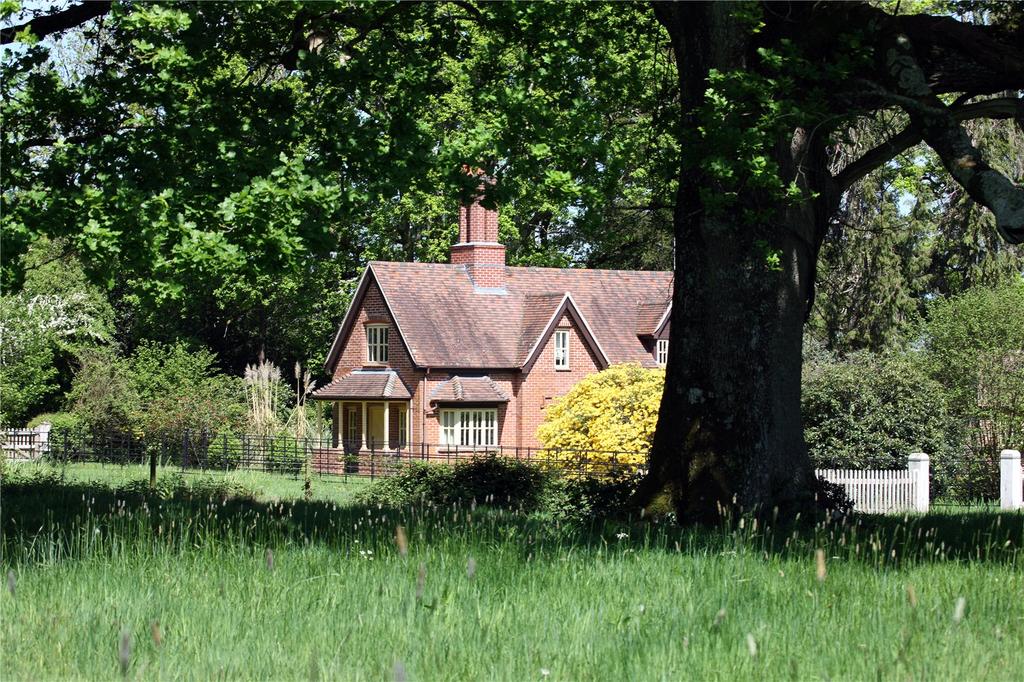 ---
This Welsh masterpiece is the finest piece of John Nash architecture still in private ownership
A few miles from Hay-on-Wye lies this beautiful house at a price that will make urban buyers green with jealousy.
If you're re-painting your front door, you'll end up going round in circles — especially if you're thinking of selling soon.
---