Sir Edwin Lutyens was without doubt one of Britain's finest-ever architects – but it was thanks to the people over the road from his parents that his career took off.
In 1888, the owner of a pair of early 18th century cottages in the Surrey village of Thursley decided to embark on a spot of building. And as it happened, he had a budding young architect in the village – the son of a couple who lived just across the road.
That young man's name was Edwin Lutyens – the man who went on to become one of the most celebrated British architects of the last 150 years.
Lutyens joined and extended the two cottages into one larger house, The Corner, creating a fascinating five-bedroom house that is now on the market for £1.5 million via Knight Frank.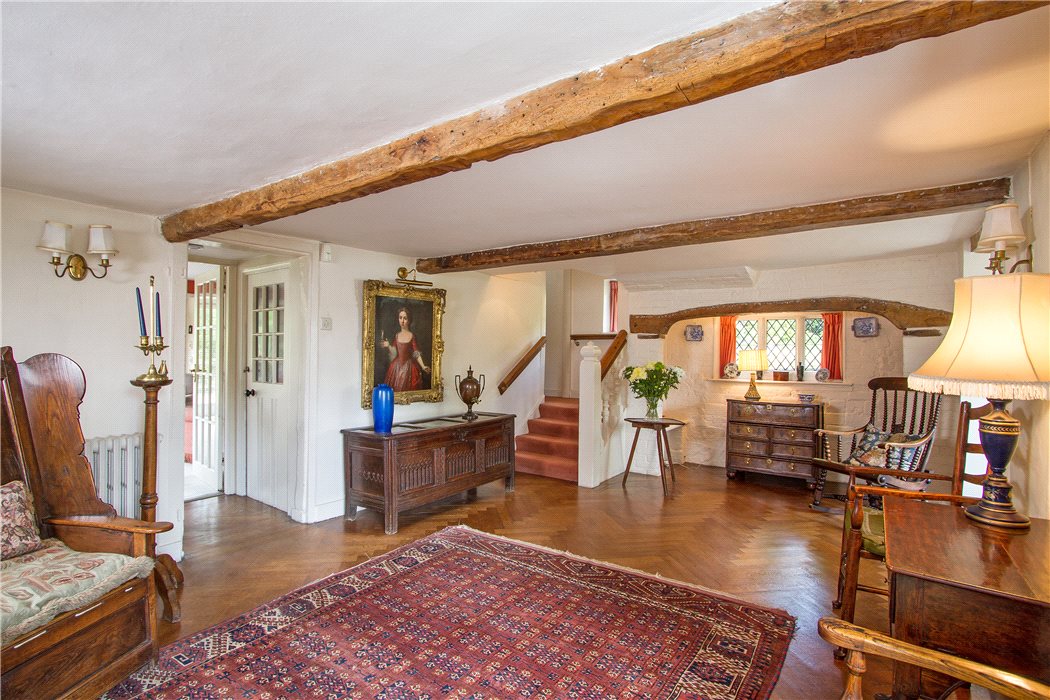 Among the initial work done by Lutyens was adding a drawing room with two bedrooms above, and also a tile-hung wing at the back. 
Recommended videos for you
Gray must have been pleased with the work his young friend did:  Lutyens was asked back seven years later to make a few more changes – this time adding on a morning room, another bedroom and four smaller rooms on the western side of the house – rooms which are now the kitchen, utility room, dining room and study.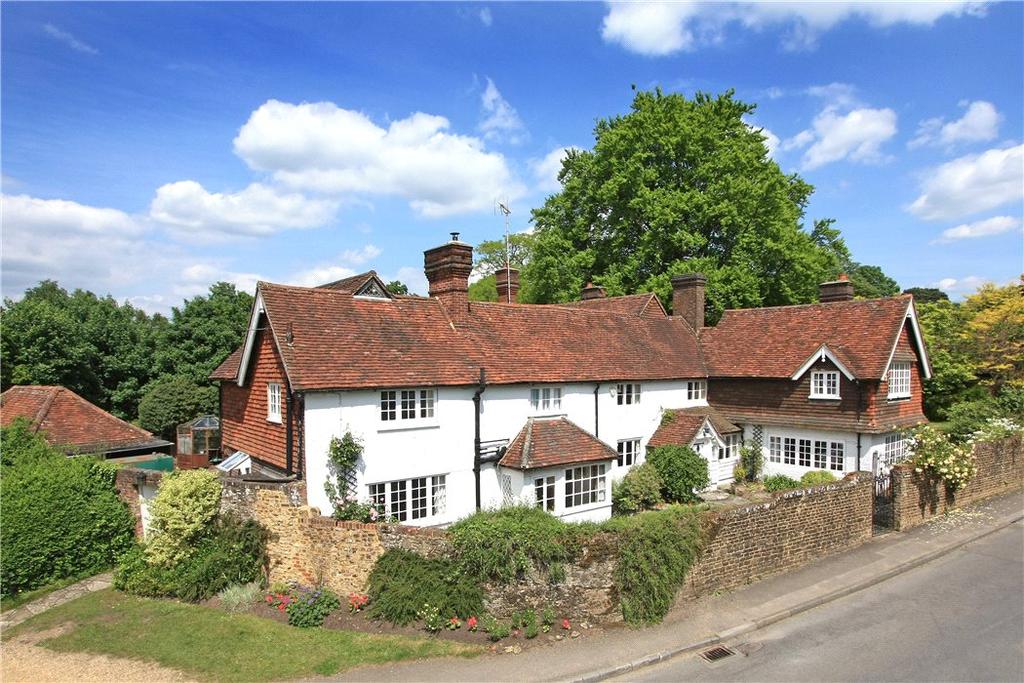 Lutyens finished the work in 1896 and the the end result was the house as it now stands: an ideal family home with an imposing reception hall, drawing room, dining room and sitting room, as well as a separate study.
Many of the original features were retained when the work was done: the reception hall, for example, has an old fireplace and makes a real feature of the ancient wooden beams supporting the ceilings.
The drawing room is particularly noteworthy, with windows on three walls bathing it in light, and doors out onto the gardens – of which there are roughly a third of an acre.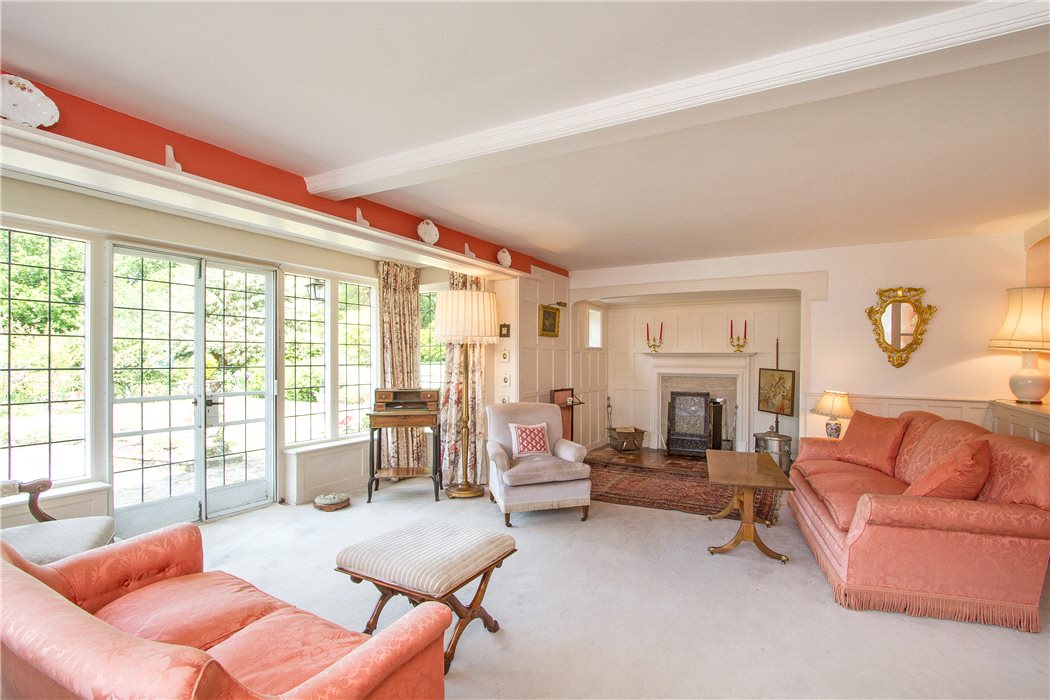 Upstairs, the main bedroom is (for once) a room that genuinely merits the use of the phrase 'master suite': you walk into a large dressing-cum-sitting room, with the actual bedroom itself a double-aspect room that lies beyond.
The walled gardens are a real feature, with sweeping lawns, vegetable plot and a herb garden. There is also a two-room wooden outhouse – which has probably been used as separate accommodation in the past, and might be again – as well a double garage.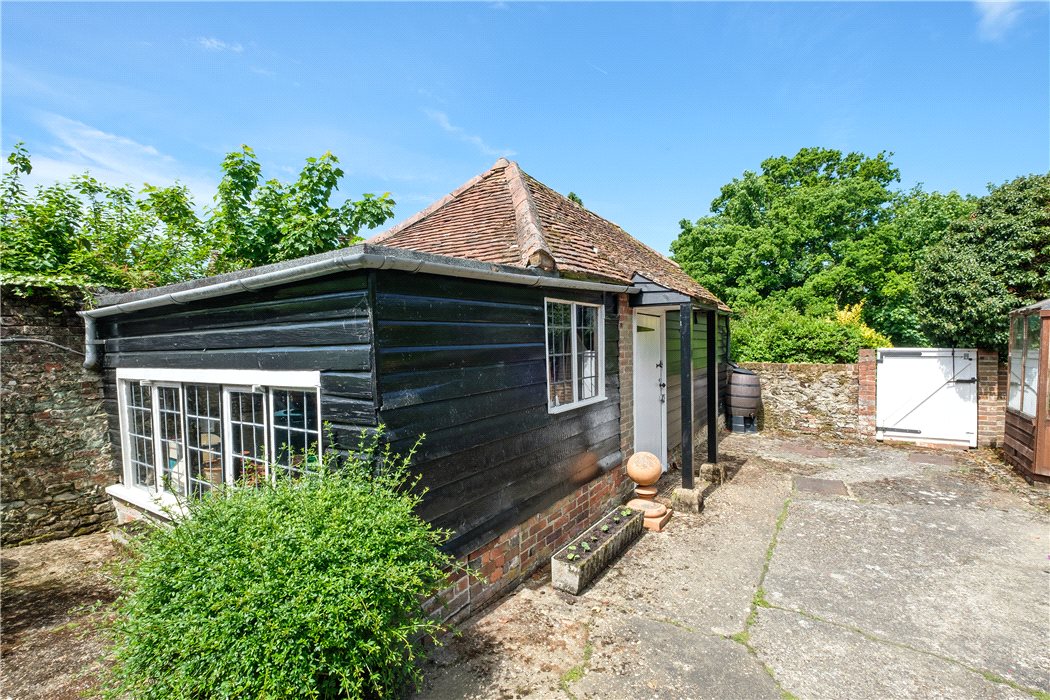 The agents suggest that the house is now in need of some updating. And who knows? Perhaps there is a budding young architect now living over the road who might just fancy the job…
The Corner House is on the market with Knight Frank – see more details and pictures.
---
Legh Manor: The Tudor mansion in Sussex where Lutyens and Jekyll worked together
---