This fascinating building is one of the best-preserved earth-built structures in Scotland – now, it's about to open a new chapter in its long history.
In the pretty village of Logie, not far from the Scottish market town of Montrose and roughly half-way between Aberdeen and Dundee, is this fascinating little house full of history.
The exact origins of the Old Schoolhouse – which has come to the market via Galbraith at £160,000 – are murky. It's either a late 18th or early 19th century building that was originally erected as a school for children of the mill workers at nearby North Esk – though according to the report by architects who handled its restoration it may have been used for different purposes before that. It was built using the mud-wall construction method – not uncommon in an area with a lack of usable stone.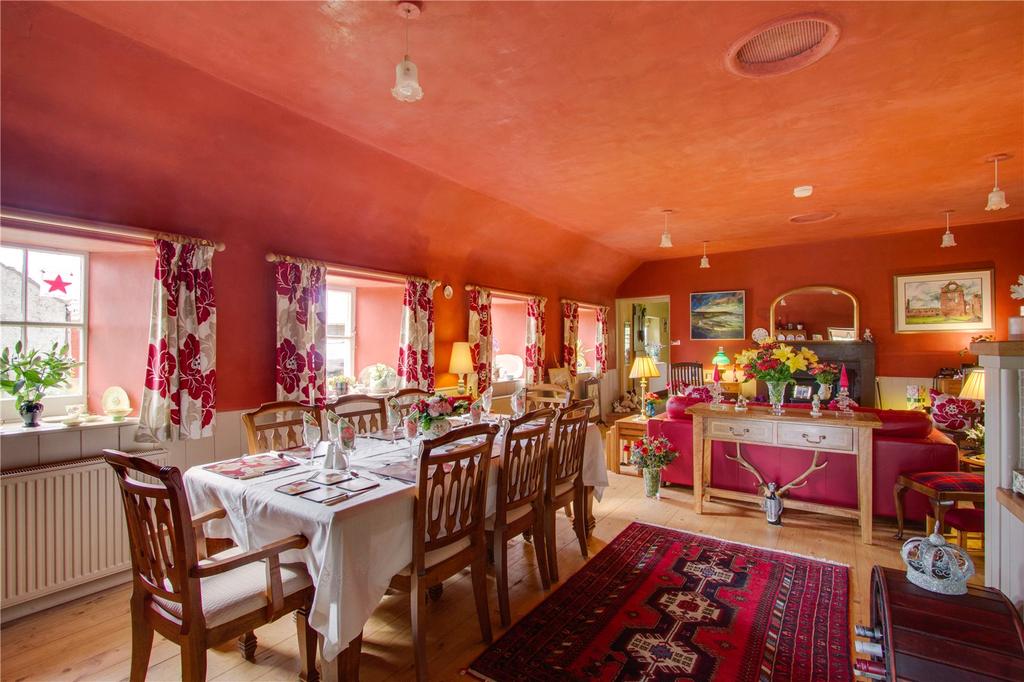 The local building tradition was to work with clay mixed with aggregate and straw to form massive load-bearing walls – then stone, lime mortar, and brick were then used sparingly where necessary for the strength of the structure. The walls would then have been finished off with lime plaster on the inside, and lime harling on the outside.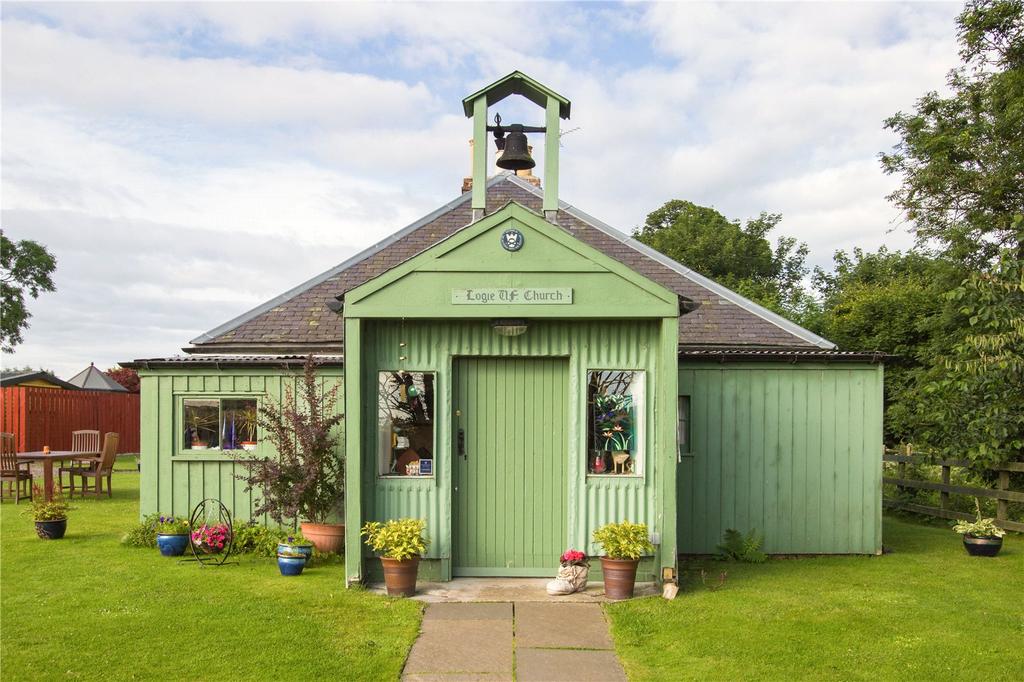 The Old Schoolhouse was used as a church from 1929 until 1990, when the final service here took place – after which it was abandoned. It was a group of neighbours who alerted Historic Scotland, who recognised it as one of the last vernacular earth-built homes in Scotland.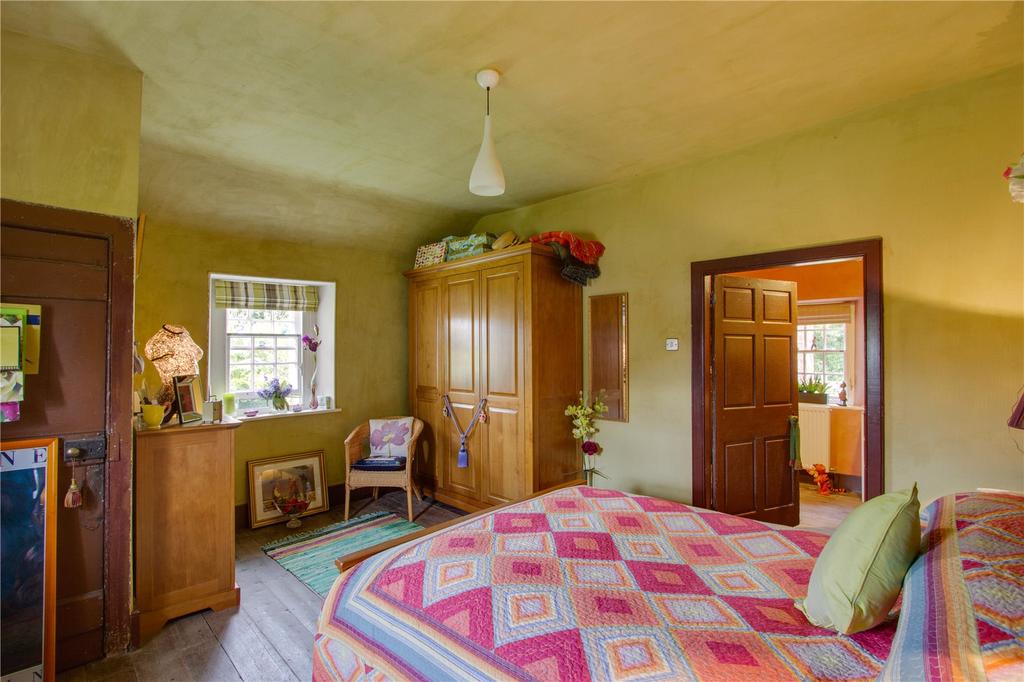 Most of the buildings made in this manner have long gone, but The Old Schoolhouse has survived – though it was a close thing, and only happened thanks to the efforts of Historic Scotland and the National Trust for Scotland, who between them gave the building a grade A listing and organised a painstaking restoration programme.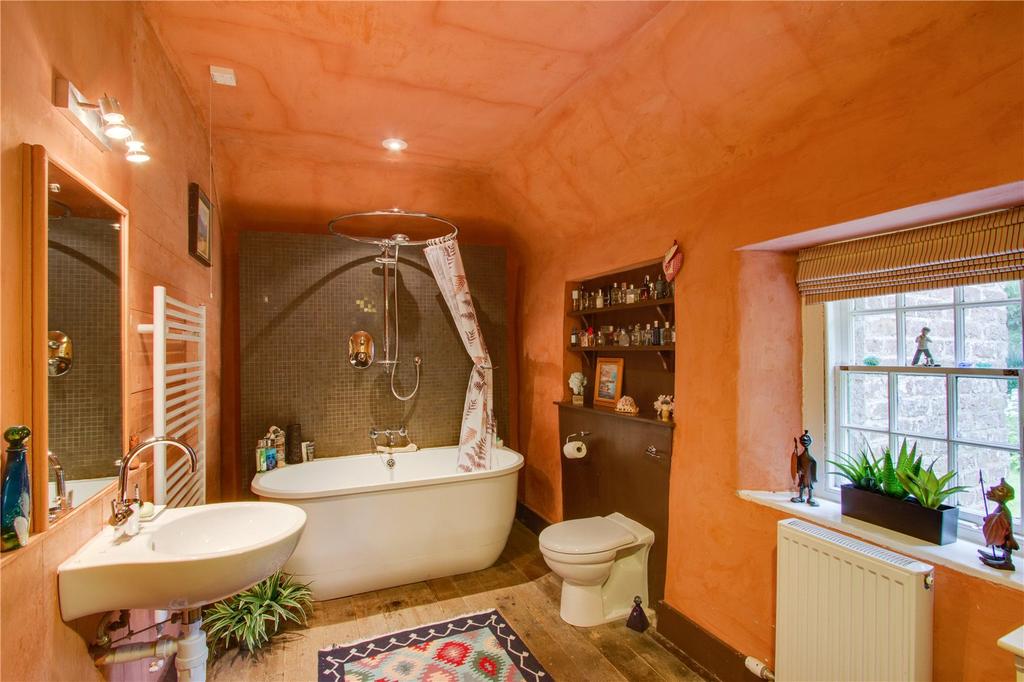 After several years and at a cost of £390,000, the project was finished – a wonderful effort that saw it pick up seven different awards, including the prestigious Europa Nostra. The house was then rented out for six years, under the terms of the restoration; rather wonderfully, the tenant who ended up moving in had gone to Sunday School in the building many years before.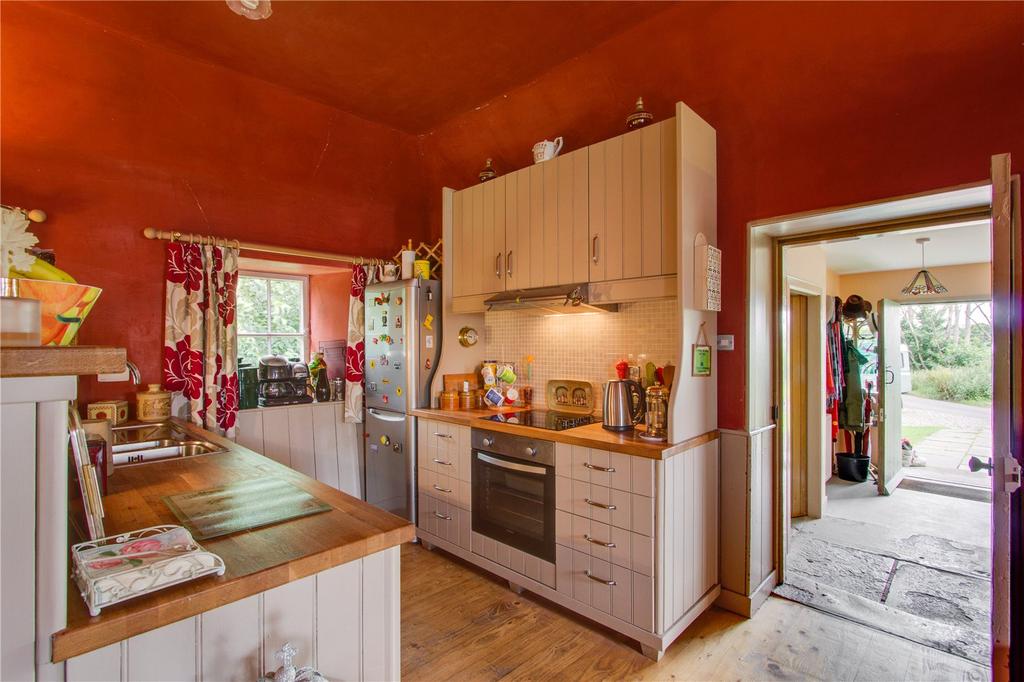 The house itself is a simple arrangement: there's a huge main room measuring almost 30ft in length that serves as an open plan sitting room, dining room and kitchen. At one end of the building is the single bedroom with en-suite bathroom, while towards the original entrance there's a cloakroom and utility room.
That's not quite all, however: there are large gardens included, within which lie the ruins of a grand manse which once stood here. Sadly, that came down long before any efforts could be made to save it. Hopefully the new owner of The Old Schoolhouse will ensure that no such fate befalls the home that is left. And given that it'd be perfect either as a holiday home or a commuter house for anyone based in Dundee or Aberdeen, its future seems safe.
The Old Schoolhouse is for sale at £160,000 via Galbraith – see more details and pictures.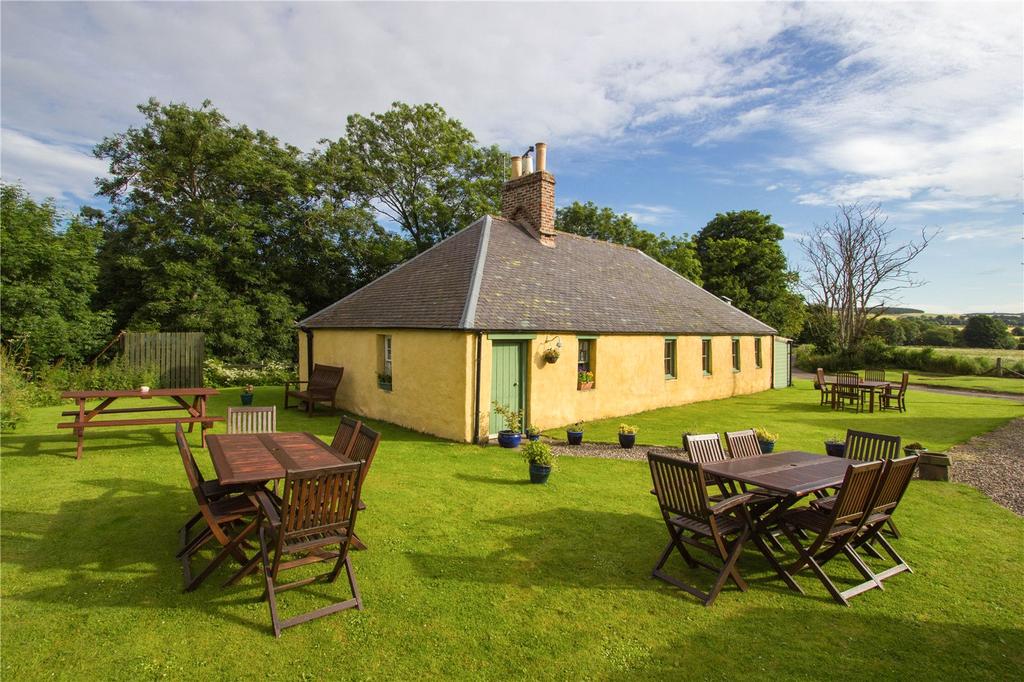 ---
Credit: Getty
Fans and pundits alike have long discussed the Death of Test Cricket, but longest format still has plenty to give
Ted Dexter, the former England cricket captain and chairman of selectors, is still bursting with wit, wisdom and insight about
Summer in the British countryside brings with it all sorts of unusual events and celebrations – and they don't get any
---