In the heart of Wiltshire and enjoying beautiful views over Salisbury Plain is this glorious house with a fascinating history stretching back to the 17th century.
Few houses project the simplicity and elegance of a classic Georgian country house with the aplomb of imposing Seend Park. Pevsner didn't fall for it – he deemed it a tad too 'plain' – but this sprawling property as real quality, standing as it does in some 26 acres of magnificent gardens, grounds and parkland on the eastern edge of the pretty Wiltshire village of Seend, four miles from Devizes and 16 miles from Bath.
For James Mackenzie of Strutt & Parker, who's handling its sale at a guide price of £4.5 million and who has seen his fair share of country houses over the years, this Georgian gem is 'one of very few houses that grow on you a bit more each time you walk through the front door'.
Hardly surprising when you consider what the front door in question looks like: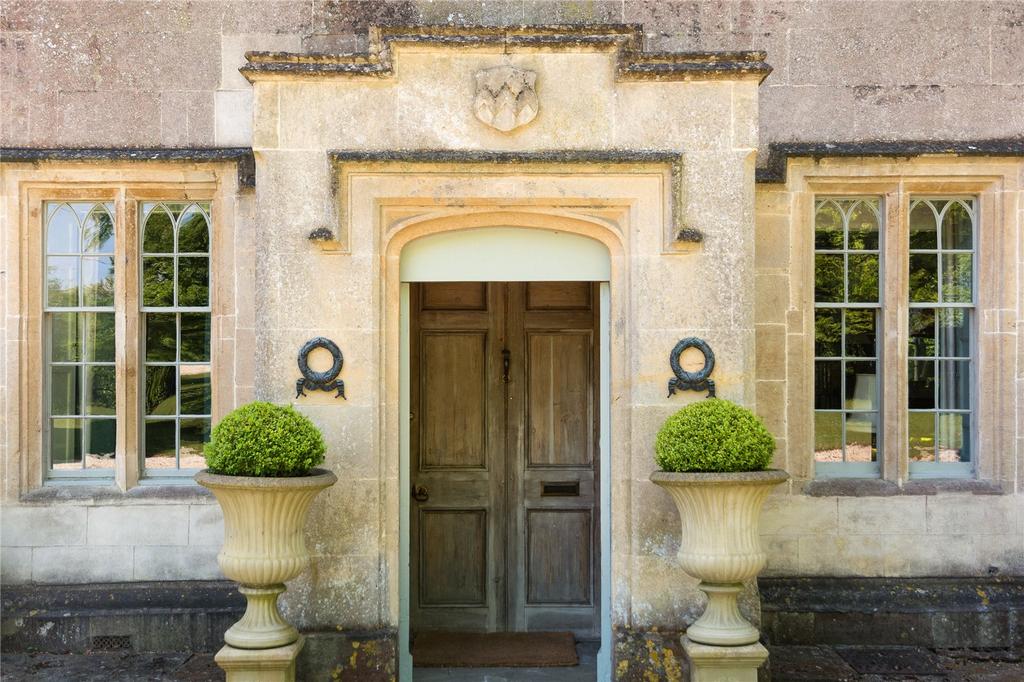 The current owners took over the property in 1990, but it remains beautifully original. There has been general redecoration and practical improvements to the layout of the house: the kitchen and dining rooms have been switched back to their original positions on opposite sides of the building, dressing rooms have been converted into additional bathrooms and a former sitting room is now a substantial library.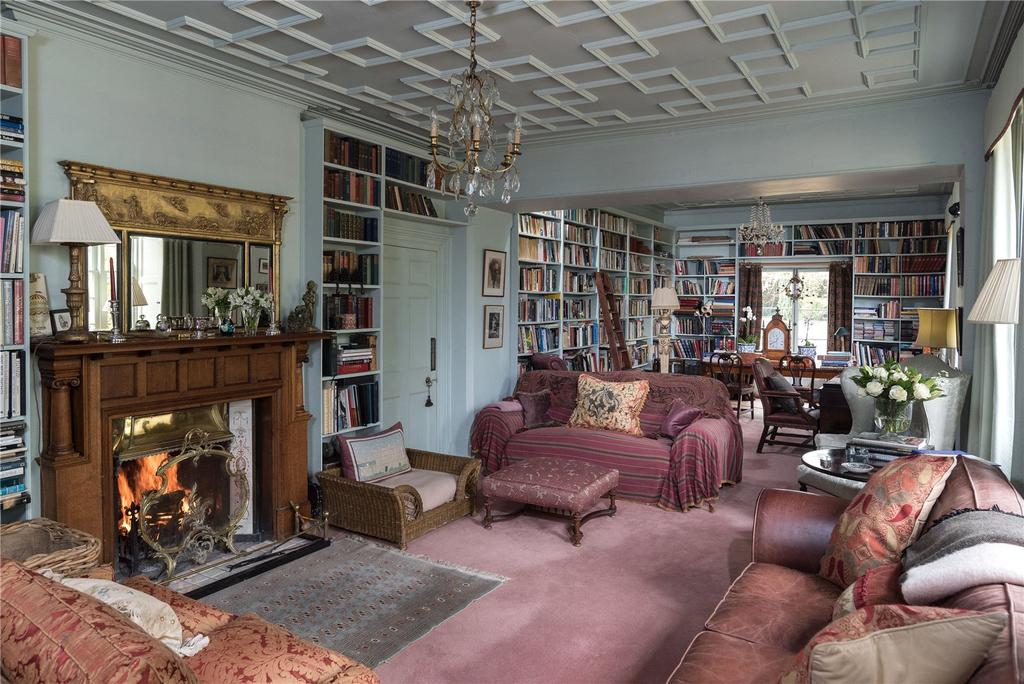 Beyond that, however, every effort has been made to preserve and enhance Seend Park's essential Georgian character and make the most of its glorious far-reaching views towards Salisbury Plain.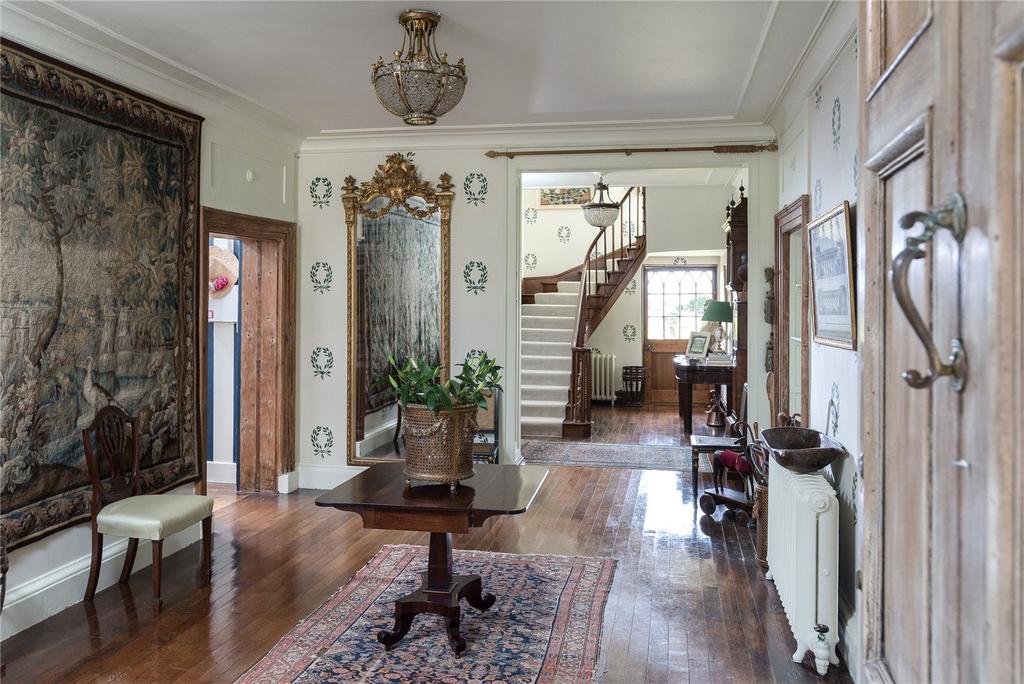 All floors, windows, shutters, ceilings and fireplaces are original and gleam with a lustre that reflects decades of devoted care.
The main house offers 11,357 sq ft of light-filled living space on three floors, including five reception rooms, a bespoke kitchen/breakfast room, various utilities, 10 bedrooms and five bath/shower rooms.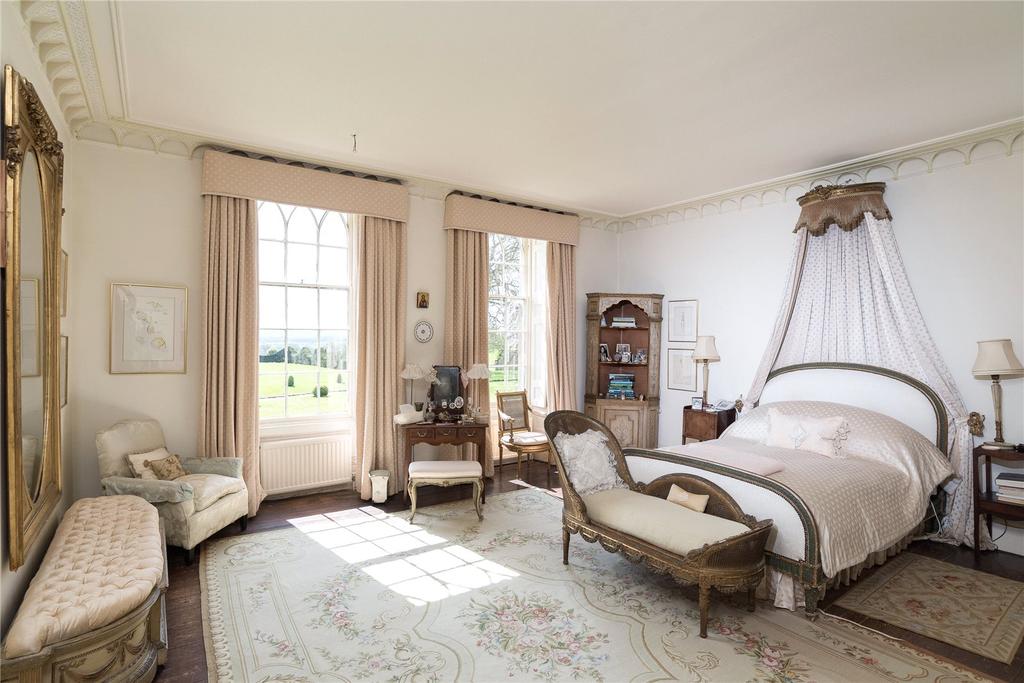 There is also the option to shut off the five second-floor bedrooms, making for easy living and entertaining when children flee the nest.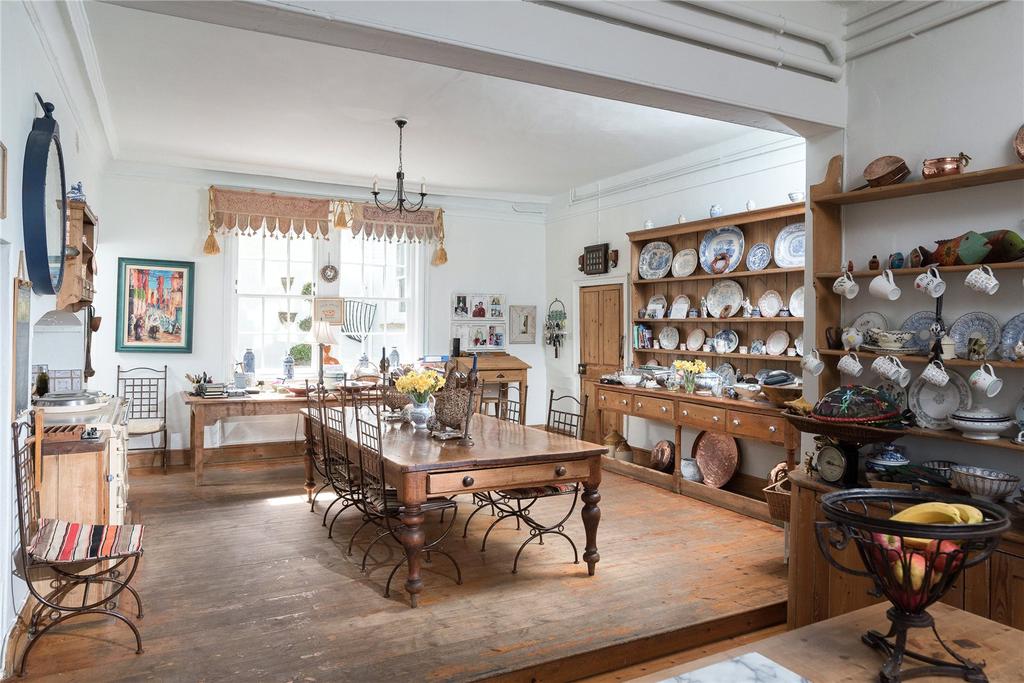 Additionally there is a second house within the grounds: the recently renovated, four-bedroom Lodge House, which has been home in recent years to the mothers of both owners, provides a further 1,994sq ft of guest or staff accommodation.
The original stable fittings in the pretty coach house (currently used as an office) have been retained and could easily be converted back to stabling for three horses.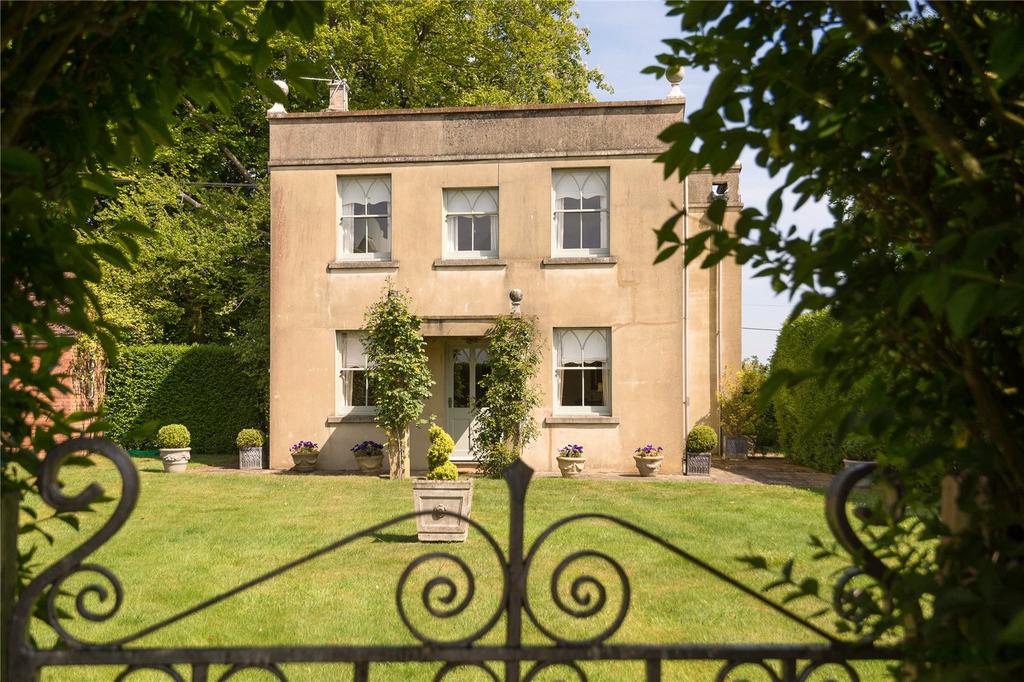 But what lies within the walls is only a small part of the story with this property: 'It's when you reach the garden that you really appreciate the magnitude and classical Georgian proportions of Seend Park,' says Mr Mackenzie.
'The enormous walled garden is divided into rooms, with two rose gardens, a white garden, a topiary garden, a large vegetable garden, colourful herbaceous and lavender borders, two small ponds and a lovely summer house.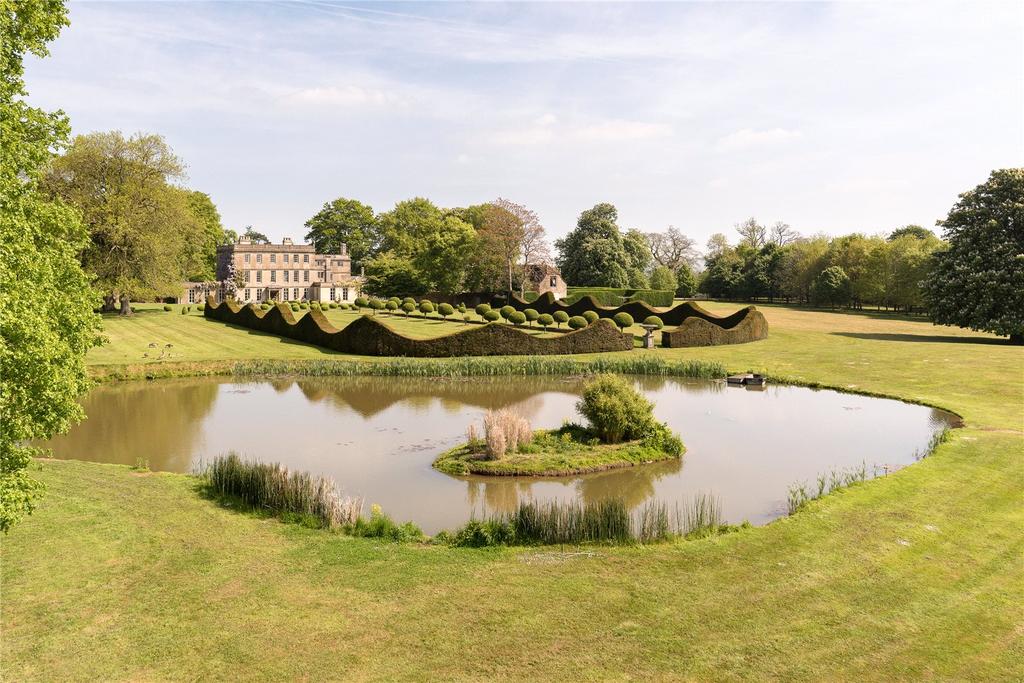 'The remainder of the grounds are laid to lawn, with large trees, a small lake with a waterfall, island and jetty, a semicircular wavy yew hedge and a woodland of broad-leaved trees.
'The unspoiled fields of 17 acres, with a stream and parkland trees, are edged by Love Lane, a pretty walk from the furthest point of the property up into the village.'
It all adds up to a Wiltshire Arcadia, skilfully created with the help of one full-time gardener and his wife, both of whom would be willing to stay on should a new owner wish them to do so.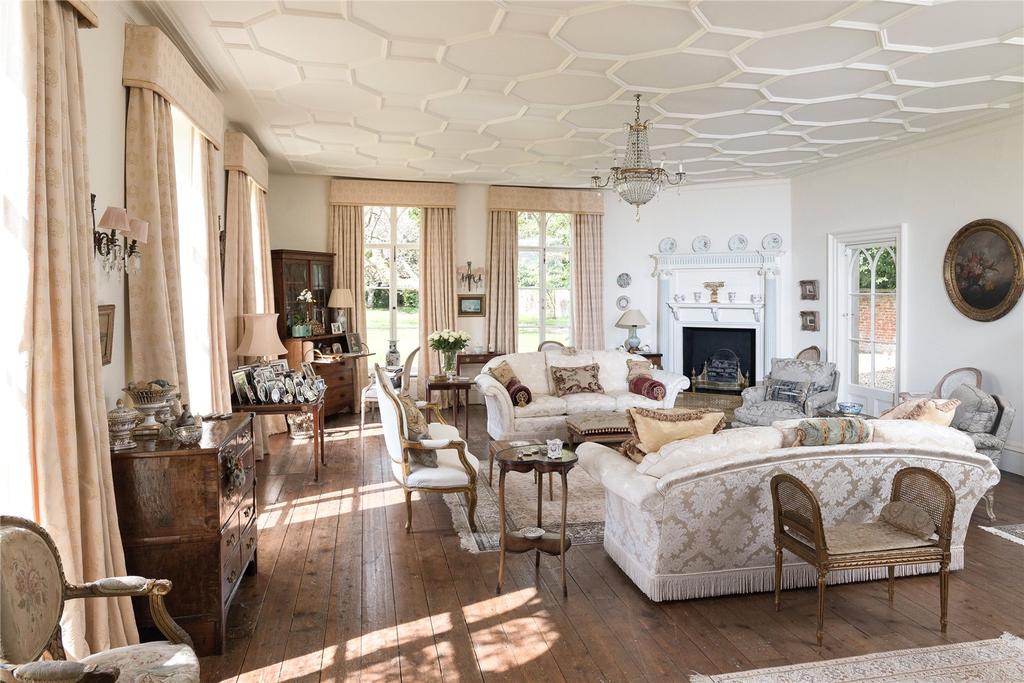 According to its Grade II listing, Seend Park – originally known as Seend Green House – was the principal house of the village from the 17th century onwards and is said to date from 1620.
In the 1660s, it was owned by John Somner, whose friend the antiquary and diarist John Aubrey was born and reared near Malmesbury and, in 1652, inherited large estates from his father, as well as some complicated debts, which, together with a profligate lifestyle, eventually led to the sale of all his family properties.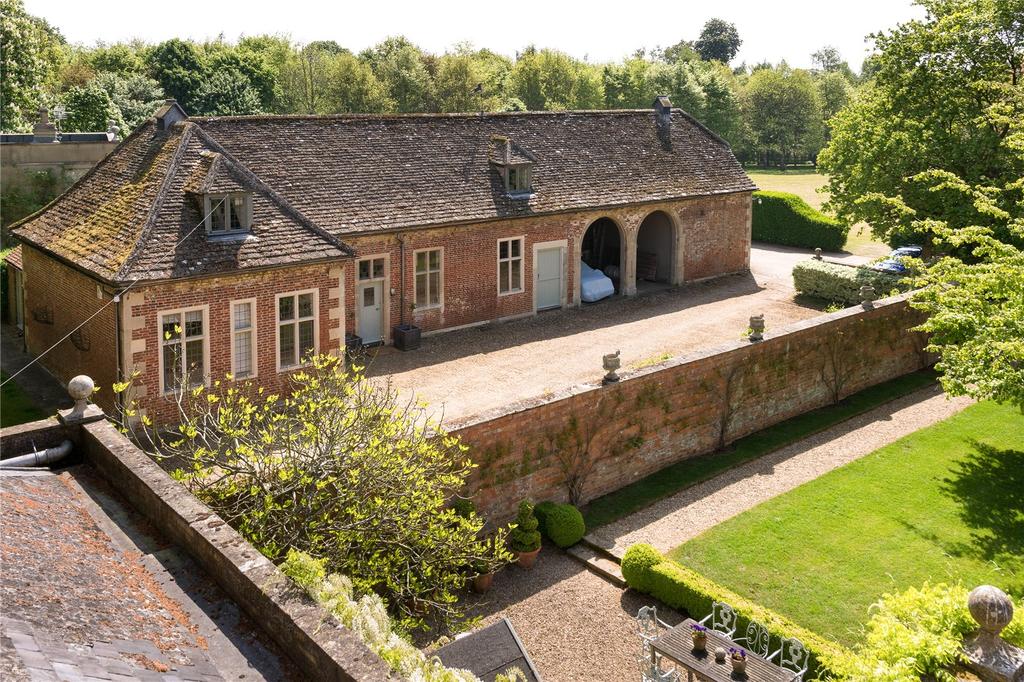 Aubrey showed a rare moment of generosity when he wrote of Seend: 'I know not any small country village that has so many well built houses.' Perhaps it was love that softened him up: in 1665, while staying with Somner at Seend Green House, Aubrey became engaged to his host's sister, Joan.
It didn't last, however: within the year, the engagement was broken off, resulting in a further three years of bitter litigation.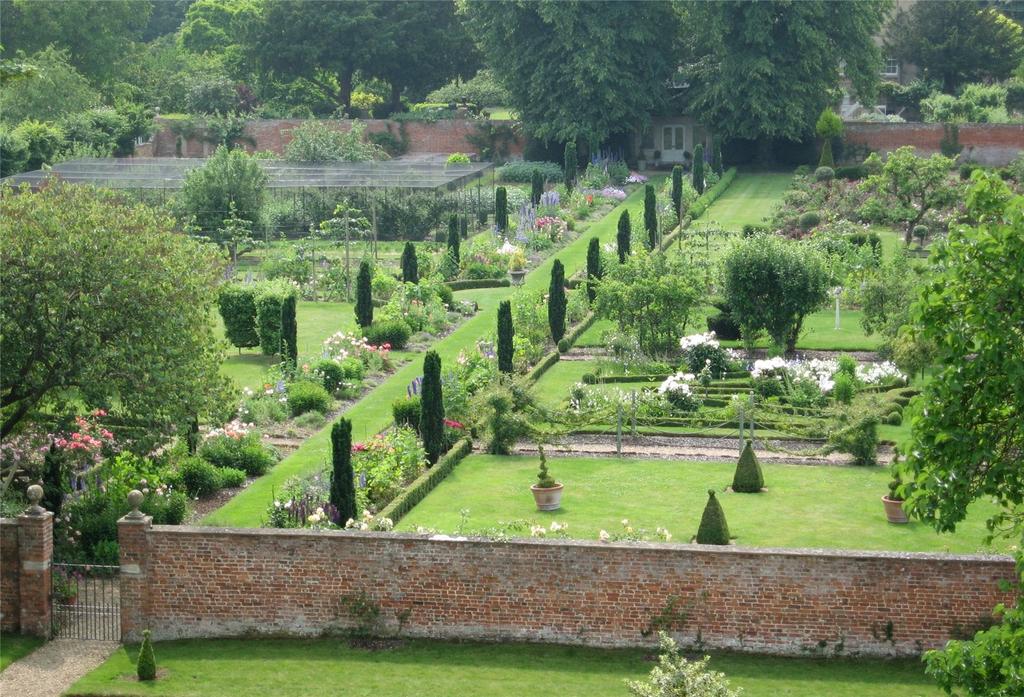 Fifty years later, in 1716, the house passed to Edward Seymour, later 8th Duke of Somerset, on his marriage to Somner's grand-daughter, Mary Webb.
Seymour inherited his dukedom and lands in Devon and Wiltshire on his father's death in November 1750 and, 10 years later, his formidable widow, Mary, Dowager Duchess of Somerset, had Seend Green House rebuilt and extended, notably with the addition of the east wing.
The remodelling is commemorated by the stone crest of the Dukes of Somerset that hangs over the front door and a stone plaque on the east wall inscribed 'Built by the DGS of Somerset'; the house remained in Somerset hands well into the 19th century. Further alterations carried out in the early 1800s were probably for the banker C. Tylee, who leased the house from 1820 to 1825.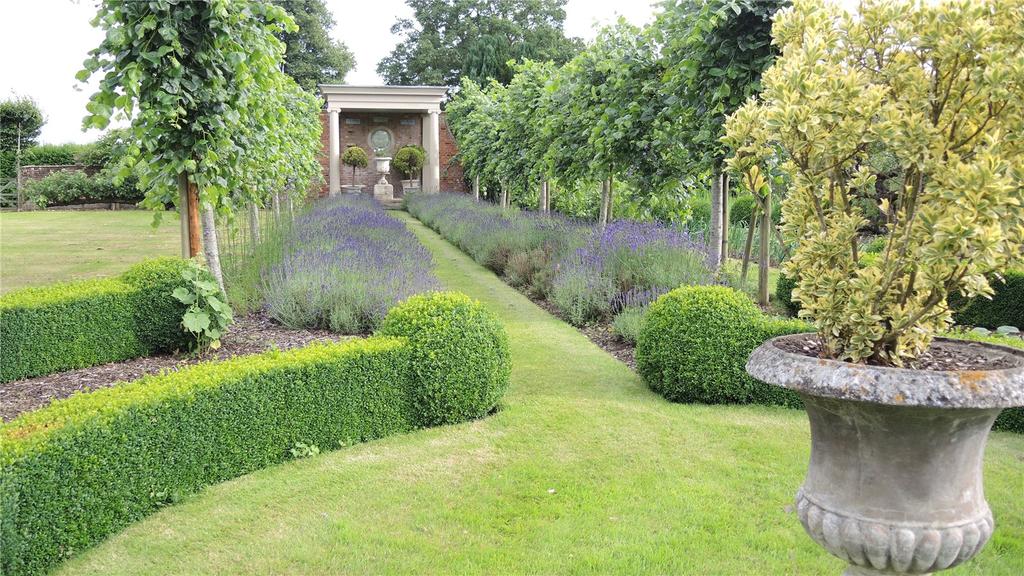 In the late 1980s, the present owners were looking to move to the West Country from their home in Boughton Monchelsea, Kent. They were looking for 'a special house', with no fixed ideas on location, when they fell on Seend Green House, which was back on the market having been bought by a young couple who failed in their bid to convert it to a country-house hotel.
The sale was swiftly completed and, in 1990, the new owners embarked on an inspirational refurbishment of the house and grounds; it remains in the same beautifully-refurbished condition to this day. See more pictures and details of this beautiful house.
A glorious setting, a beautiful house: this places is a speck on the map just off the Isle of Lewis
A few miles from Hay-on-Wye lies this beautiful house at a price that will make urban buyers green with jealousy.