Grade II*-listed Hapsford House at Great Elm, near Frome, Somerset has retained the purity of its centuries-old design.

It is rare indeed to find a classic country house that hasn't been altered, extended, remodelled or generally 'mucked about with' in the course of the 20th century. This makes the launch of the exquisite Grade II*-listed Hapsford House at Great Elm, near Frome, Somerset – at a guide price of £2.5 million through Strutt & Parker – all the more refreshing, in a market that's only just starting to find its feet after a long and dreary winter.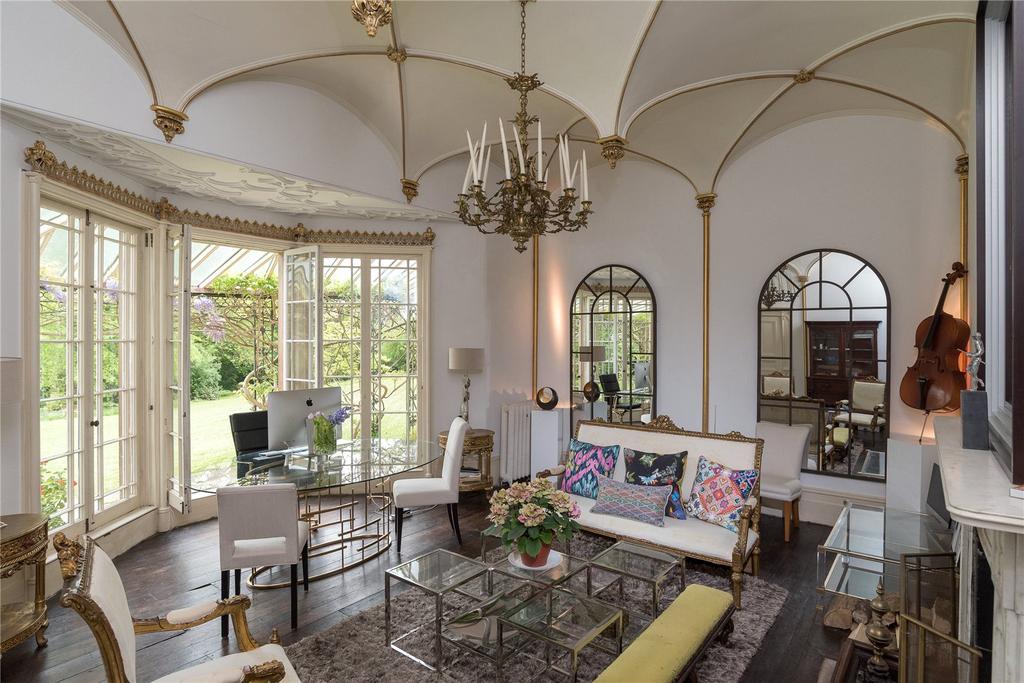 The core of the elegant, white-painted house, which was originally called Hapsford Cottage, was built by an unknown architect between 1815 and 1820 for George George, a Frome woollen-cloth manufacturer, and extended some 15 years later, when George bought additional land from Sir Henry Strachey, the lord of the manor.
The gardens and pleasure grounds, which are listed Grade II and designed in an intimate style to suit the house when it was first built, were extended in the mid 1800s.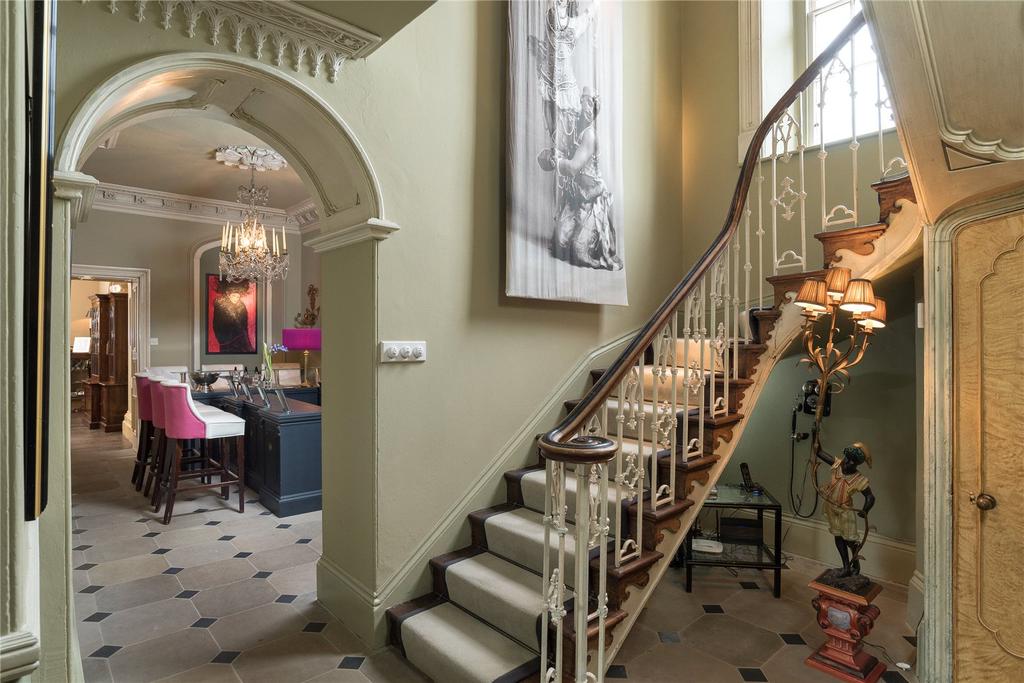 By then, George had passed away and his widow, Mary, had married Capt Henry Morrish, a former Royal Marine. The couple continued to live at Hapsford House, which was also known variously as Vallis House, Vallis Cottage and Vallis Villa, a reference to the picturesque Vallis Vale, a rocky, steep-sided, wooded valley of the Mells River, which it overlooks and where quarrying thrived for many years.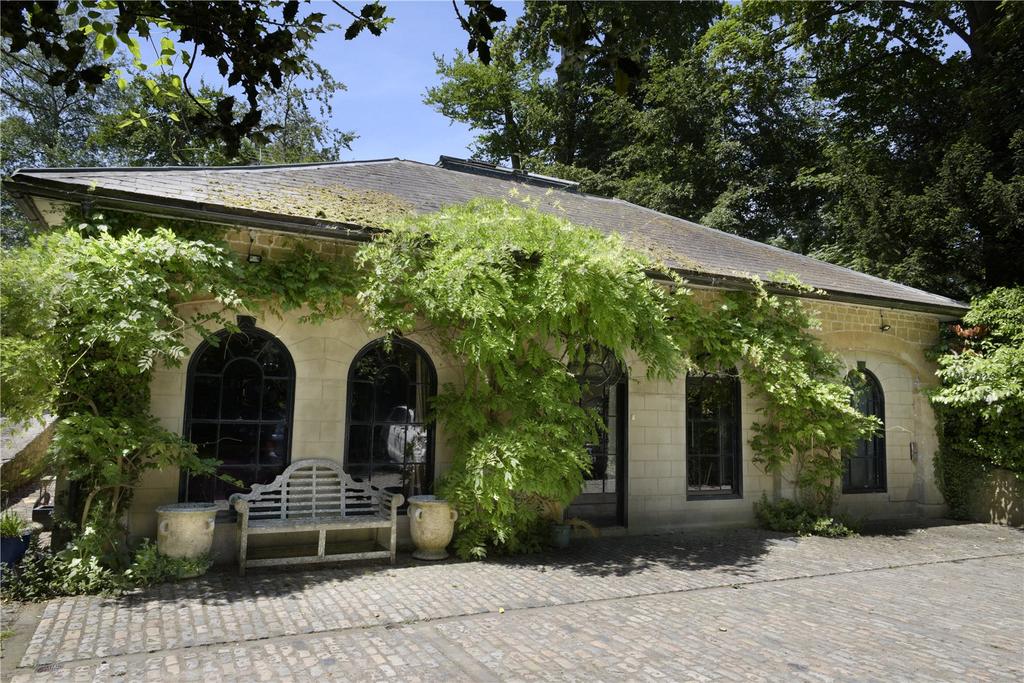 After Mrs Morrish's death in 1876, Hapsford House was bought by a Bristol dentist, who lived there until 1923. Thereafter, owners came and went. Seemingly, none felt the need to change the house, although the gardens were improved in the late 1990s, with the addition of a woodland garden and a laburnum walk designed by Penelope Hobhouse.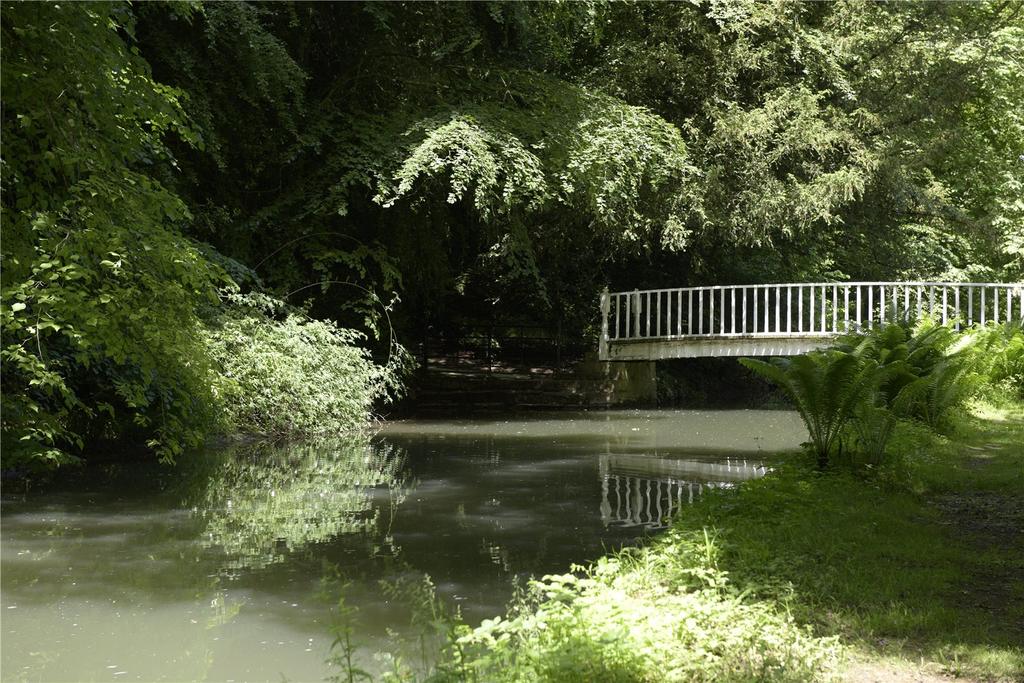 With its former kitchen garden, cottage and mill buildings now in separate ownership, dreamy Hapsford House stands in its immediate 8¼ acres of original gardens and grounds on the eastern edge of pretty Great Elm village, set only 2½ miles from Frome and 14½ miles from Bath.
The house, as originally built, comprised a central two-storey, hipped-roofed range facing the gardens, with a two-storey wing to the north and a single-storey wing on the garden front. The latter houses the enchanting drawing room, with its elaborate Gothic Revival plasterwork; the Chinese dining room next door, with its bamboo-patterned wall panels, is also richly decorated.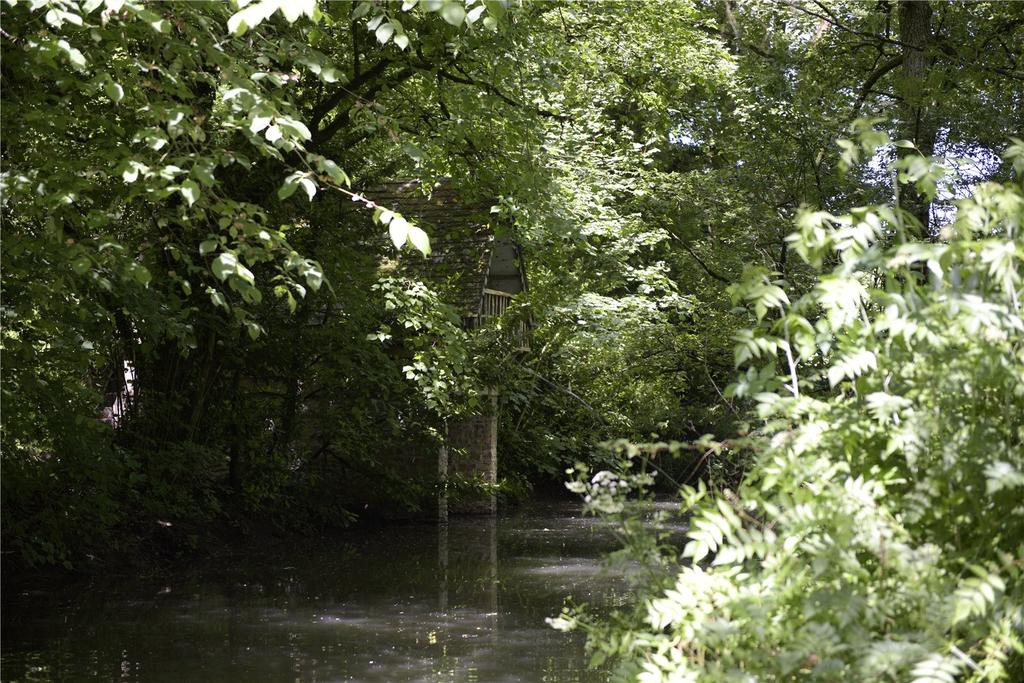 The matching two-storey south-west wing was added in about 1834 and, soon afterwards, a conservatory was built alongside the kitchen. However, since then, the house has remained virtually unaltered.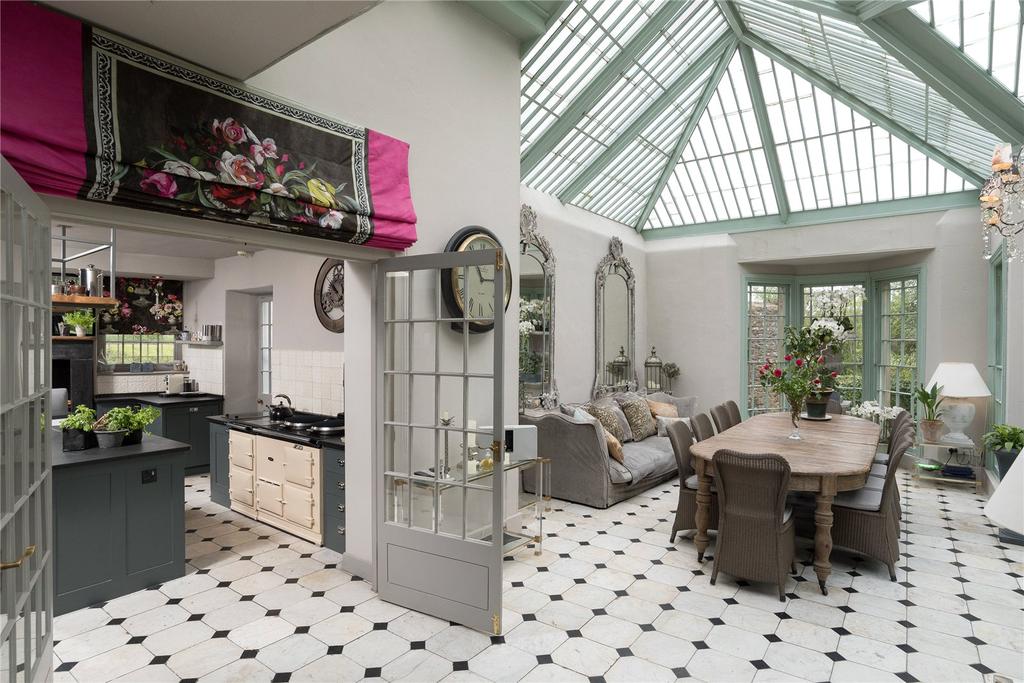 The timeless quality of Hapsford House was a large part of its appeal for its current owner, who bought it in 2008, and, apart from creating a bathroom for the master suite and decorating throughout, has concentrated on essential maintenance, which included dredging the mill race and repairing the romantic river bridge.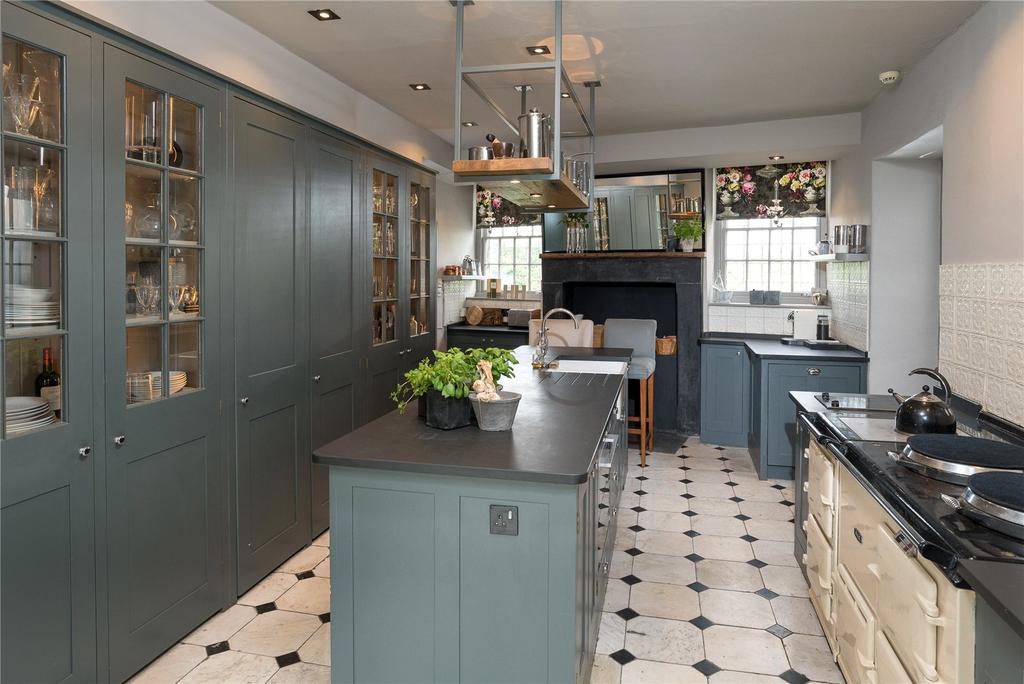 In all, the house offers more than 5,600sq ft of living space, including the hall, reception rooms, a playroom, the kitchen and conservatory, five bedrooms and four bathrooms, with additional three-bedroom accommodation in the renovated coach house.
Hapsford House is on the market with Strutt & Parker at a guide price of £2.5 million – see more details and pictures.
---
Rich, unctuous and wickedly good, clotted cream is the pride of the West Country.
Credit: Harold Tower, Isle of Man (Jackson Stops)
Harold Tower is an outstanding Gothic-style castle, circa 1830, occupying a commanding position on Douglas Head overlooking the bay.
The Renaissance wall art has been highly valued by Christie's.
---