House prices in northern England are far more affordable than they are down south, explains Penny Churchill. The listings of Henbury Hall and Oterrington Hall show just how much more buyers can get – whether they're searching at the bottom or at the top of the market.
According to a recent report from Savills Residential Research, house-price growth in the UK will slow next year, as political and economic uncertainty weighs down the market. Analyst Lawrence Bowles believes that price growth – generally accepted as the measure of a healthy housing market – will be most sluggish in areas where affordability is most stretched. This currently means London and the commuter belt; areas beyond the Home Counties, where incomes have risen more in line with house prices, have greater potential for growth.
'That's why we expect the North to outperform London and the rest of the country – especially the North-West, where house prices sit at a modest multiple of average incomes: 5.6 times in the North-West, compared with 12.9 times in London,' Mr Bowles reveals.
It's a situation that may well lend wings to the launch by Savills, in November 2017, of one of Cheshire's most iconic houses, the de Ferranti family's glorious, neo-Classical Henbury Hall, with its immaculate, 530-acre estate near Macclesfield.
Offered at a guide price of £20 million for the whole, the estate has already attracted solid interest both from home and overseas buyers, Crispin Holborow reports.
Recommended videos for you
Prices in some spots down south are continuing to rise, particularly in the area of the Cotswolds from north Oxfordshire to Stow-on-the-Wold. And because of that more people are looking to the north as an alternative, according to Luke Morgan of Strutt & Parker, who finds that edge-of-village houses around Harrogate, where a number of houses were sold last year without ever appearing on the open market, are now more popular than ever.
Dspite a perennial shortage of houses, there are more sales of country homes in Yorkshire than in any other northern area, say Strutt & Parker. Georgian houses, especially those with grand entrances and long, tree-lined drives to guarantee privacy, are much in demand.
A prime example is Otterington Hall, set in 91 acres of famous gardens, parkland, pasture and woodland, between the villages of North and South Otterington, on the western edge of the North York Moors.
Built in the early 1800s, with later additions, the impressive, 11,000sq ft house is for sale, for only the second time since the early 1900s, at a guide price of £3.95m.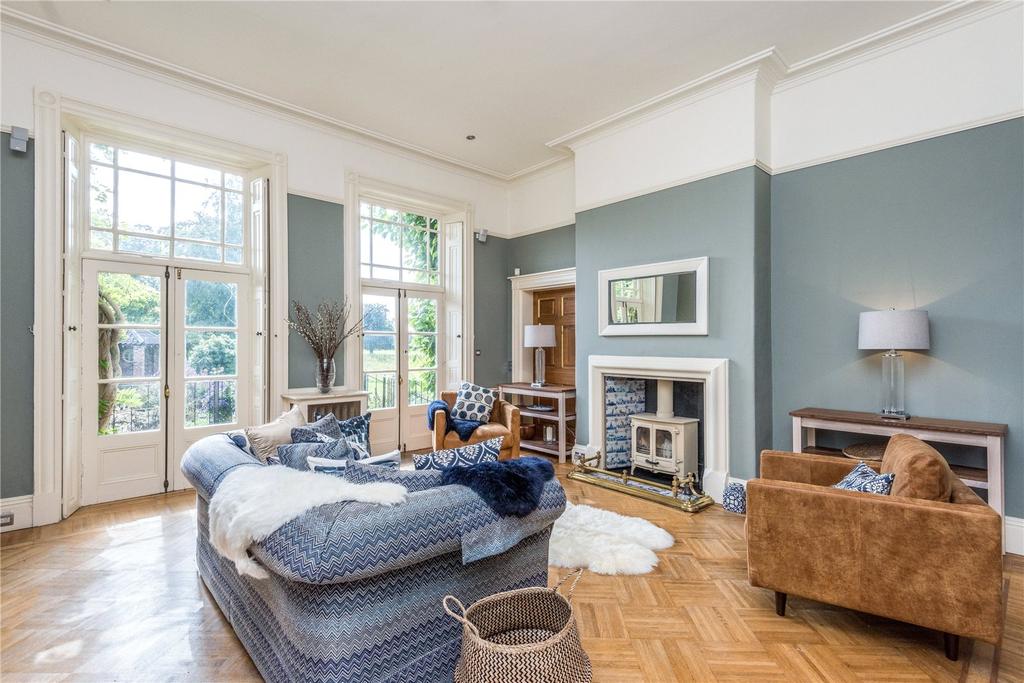 Exquisite homes in Devon, Yorkshire and Oxfordshire are among the wonders in our round-up of the best homes for sale
Yorkshire properties of this calibre are few and far between: this is a spectacular home with three further cottages, amazing
Credit: Jackson-Stops
The enduring English love affair with the Palladian tradition is encapsulated at glorious Henbury Hall in Cheshire, inspired by Villa