In the countryside between York and Harrogate you'll find a curious and extraordinary property which has just come to the market.
For most of us, having a house where you can indulge your favourite sport is straightforward. If football's your game, it's easy to buy a goal for the back garden. You can play cricket in pretty much any space, given a few plastic stumps and a bat. And even golfers can scratch their itch with those little plastic airflow balls.
For those who love riding horses at full pelt, things are a little more complicated. Which is why we think anyone who loves their horses will be bowled over by this Yorkshire property, roughly half-way between York and Harrogate, which has come to the market at £1.85 million through Jackson-Stops.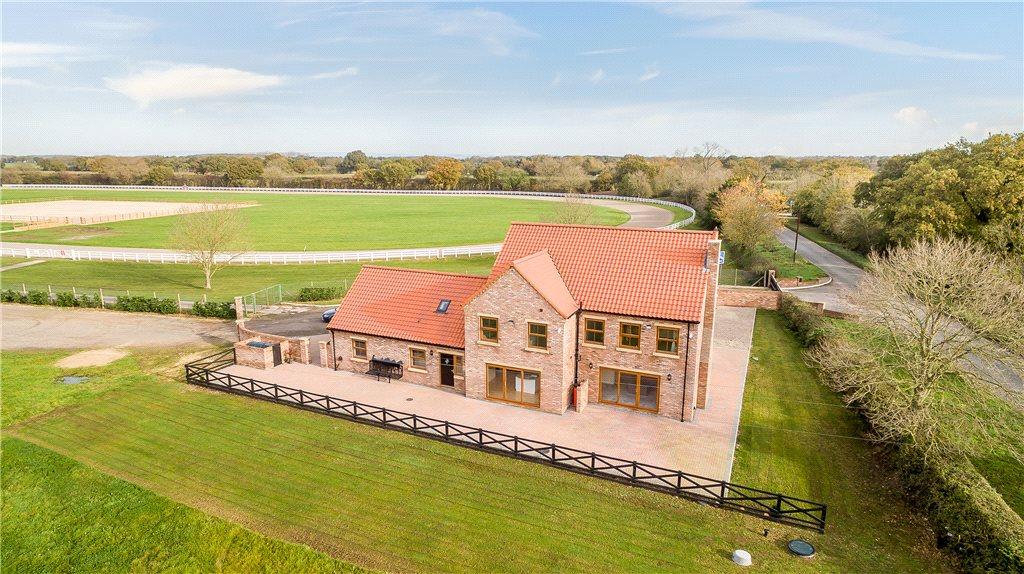 We use the word 'property' advisedly: there is a house included in the sale, and while it's perfectly nice it's not the sort of place we'd generally flag up on this website, being a new place without much of a tale to tell.
The 101 acres which come as part of the deal, however, are a different story since they include the York Harness Raceway.
Recommended videos for you
'Harness racing' – or horse and cart racing – is big business in the USA, but has never really hit the mainstream in Britain. We can see why it appeals to some – the hint of Roman chariots lapping the Coliseum is exciting, for sure – but it does lessen the connection between horse and rider that is such an intrinsic part of the 'sport of kings' .
For those who are fans of this modern chariot racing, the York Harness Raceway will need no introduction: it's  one of the best in the country, an oval all-weather track with fine facilities, including a small grandstand and a clubhouse (all included in the sale).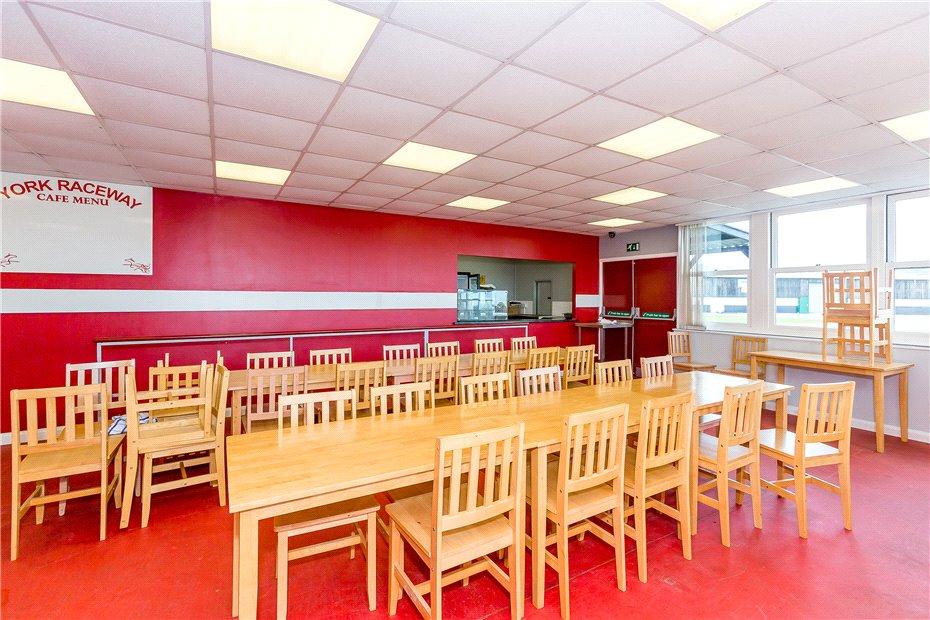 The buyer of this property could continue to operate the track as a going concern, but there is also an opportunity to turn the whole thing into a beautiful private facility and use that all-weather track for something completely different.
The stables are, as you'd imagine, huge – there are 50 of them – while there is also a manege for practising horsemanship of a very different kind to that which is practised on the oval raceway.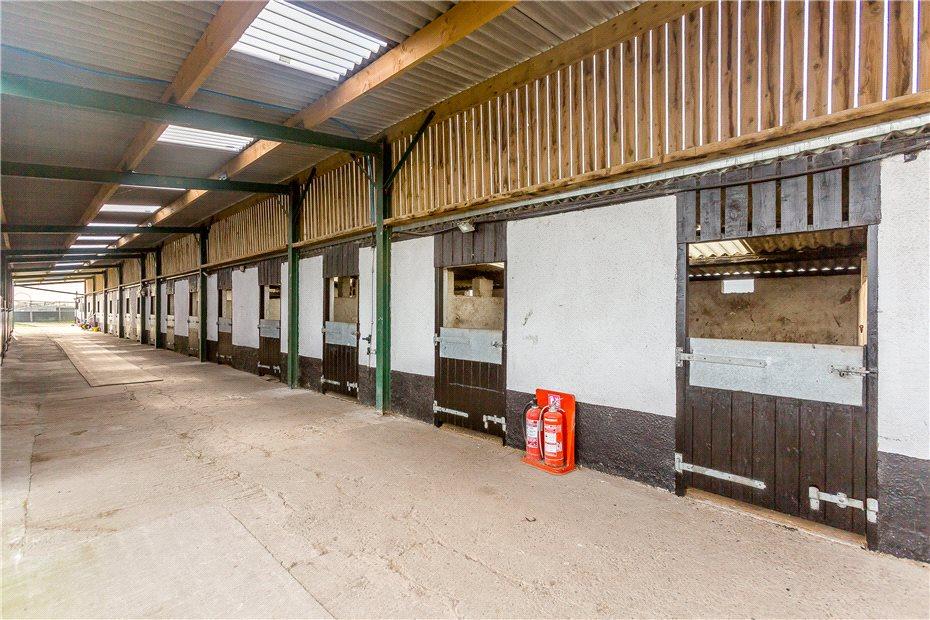 As for that house itself? It's a large four/five bedroom house with three receptions rooms, a garage and garden, as well as acres more space – literally.
The property extends to 101 acres in total, though if you don't want that much then the buyers are willing to split the sale into three separate lots.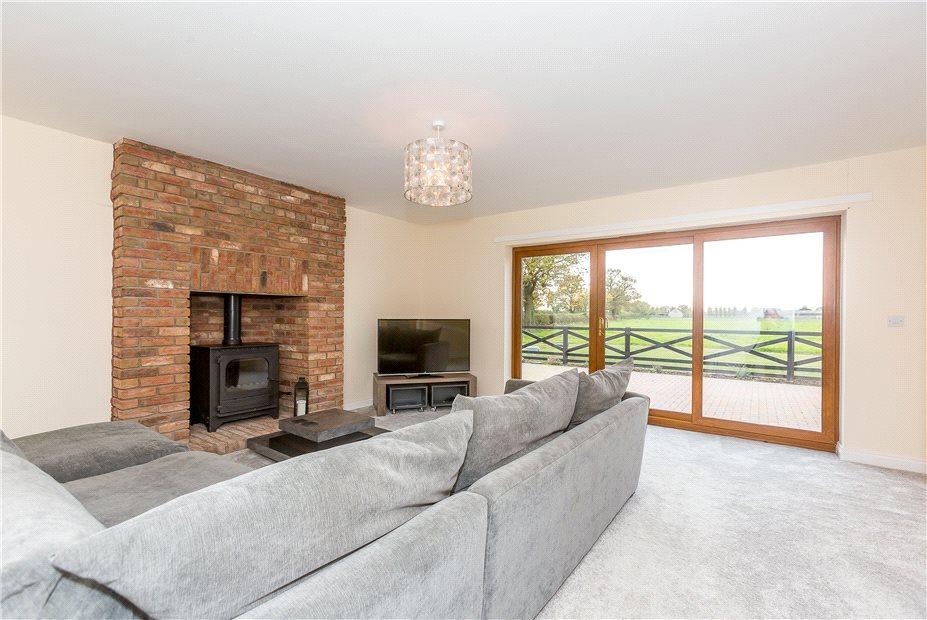 Given the possibilities for businesses which could be run from this sort of location, and the proximity to two of northern England's most wonderful cities (with their attractions and attendant transport links) the asking price of £1.85 million for the whole thing seems extremely reasonable.
If you've ever dreamt of upping sticks from the city and starting a riding school, this could be your big moment.
The house plus York Harness Raceway, stables, barn and other facilities, all in 101 acres of land, are for sale via Jackson-Stops – see here for more details and pictures.