As Bilbo Baggins has it: 'It's a dangerous business, Frodo, going out your door.' Best stay warm, under cover of thatch.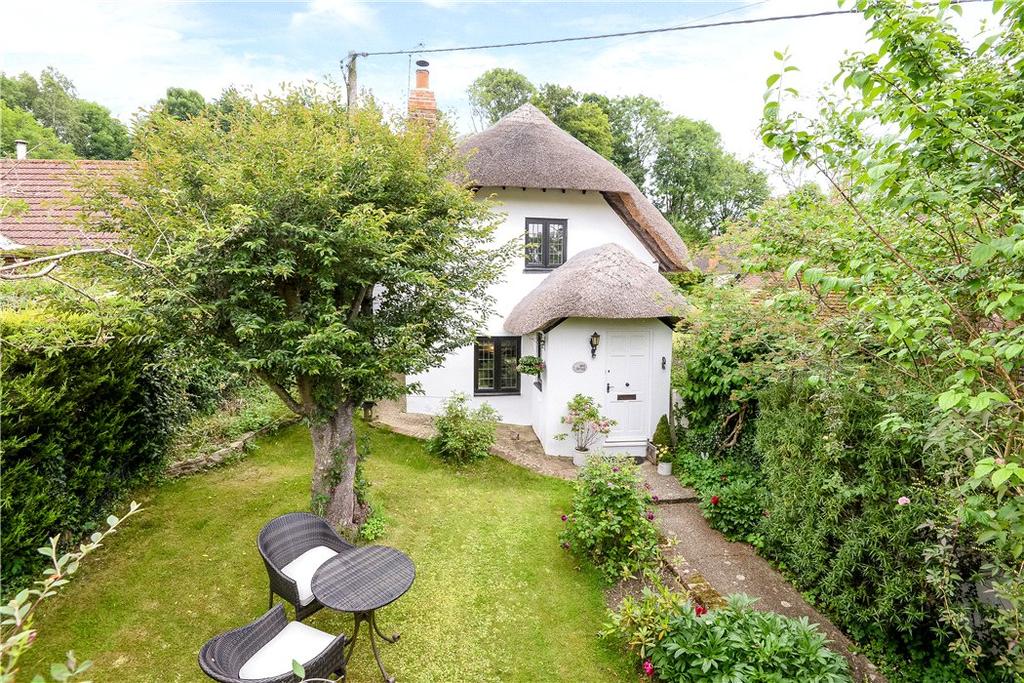 Peeping through leaves in its garden filled with shrubs and spring bulbs, plus a timbered summer house adjoining a pod, Dove Cottage (nothing to do with Wordsworth, but feel free to write poetry) enjoys a quiet spot in the centre of North Waltham village.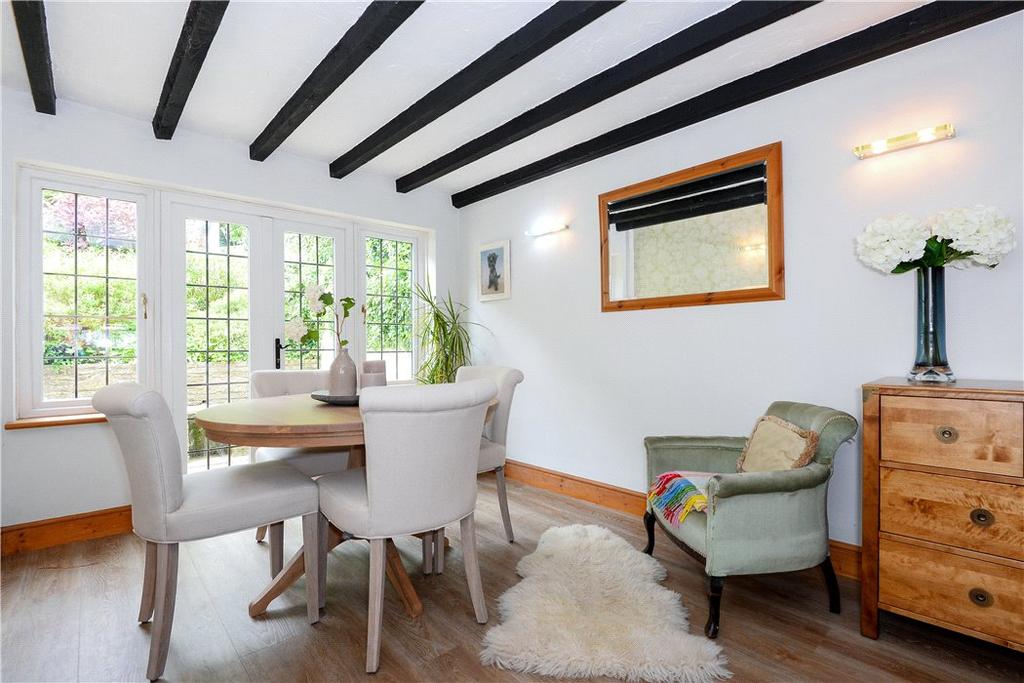 There are three bedrooms, with potential for a fourth, beneath its thatched roof, as well as exposed beams and a woodburner. Overton is only four miles away, with trains to Waterloo and a pretty high street, and Basingstoke five miles.
For sale with Knight Frank. See more pictures and details about this property.
---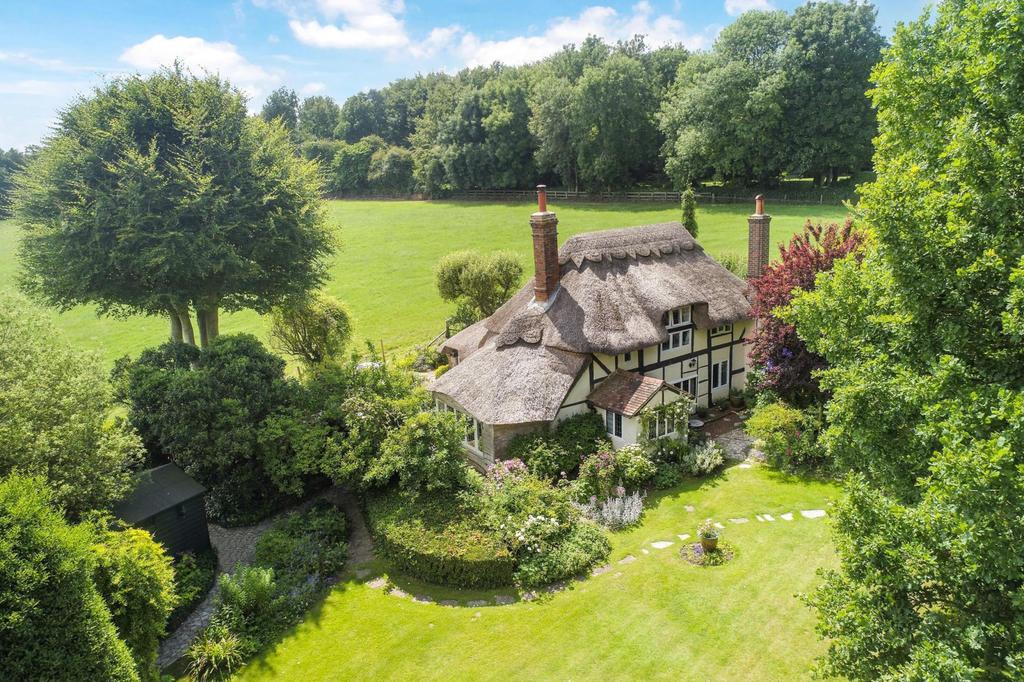 It may be thatched, heart-achingly pretty and date from the 15th century, but Rushcutters is unlisted — music to some buyers' ears. It's been enlarged, with its character features maintained, plus some fun additions, such as a split-level sitting room and a vaulted dining room and study.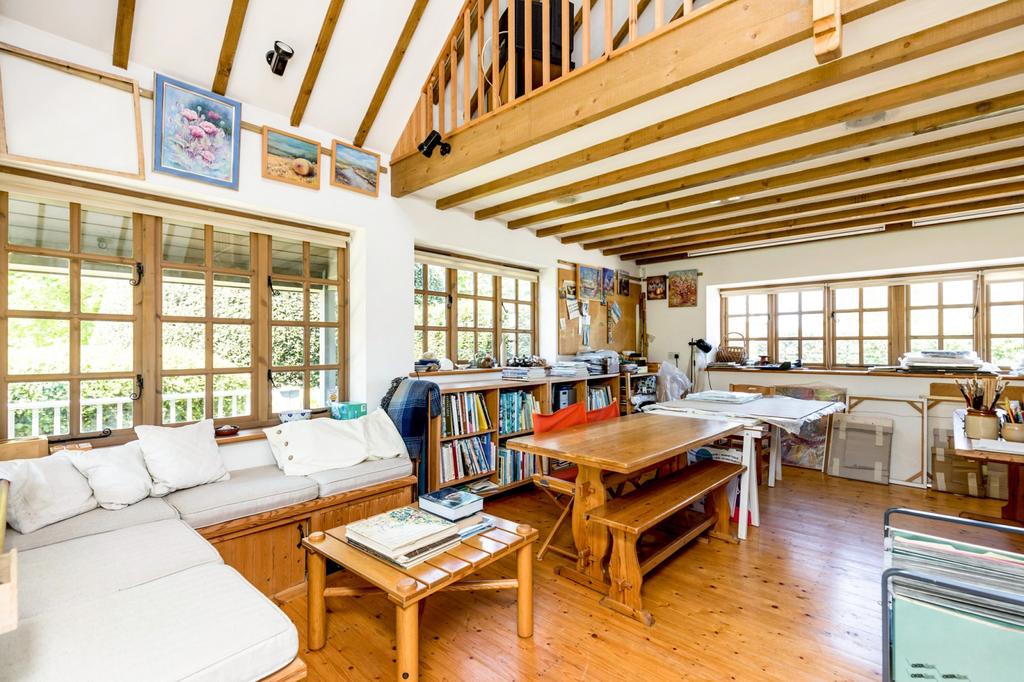 Two of the three bedrooms also have vaulted ceilings and, outside, an extensive decking area with a raised viewing platform connects to an outbuilding currently used as a garage-cum-artist's studio. The lovely garden contains shrubs, trees, a kitchen garden, fruit orchard, greenhouse, four sheds and an octagonal summer house. In the quiet hamlet of Offham, Arundel is less than two miles away.
For sale with GL & Co . See more pictures and details about this property.
---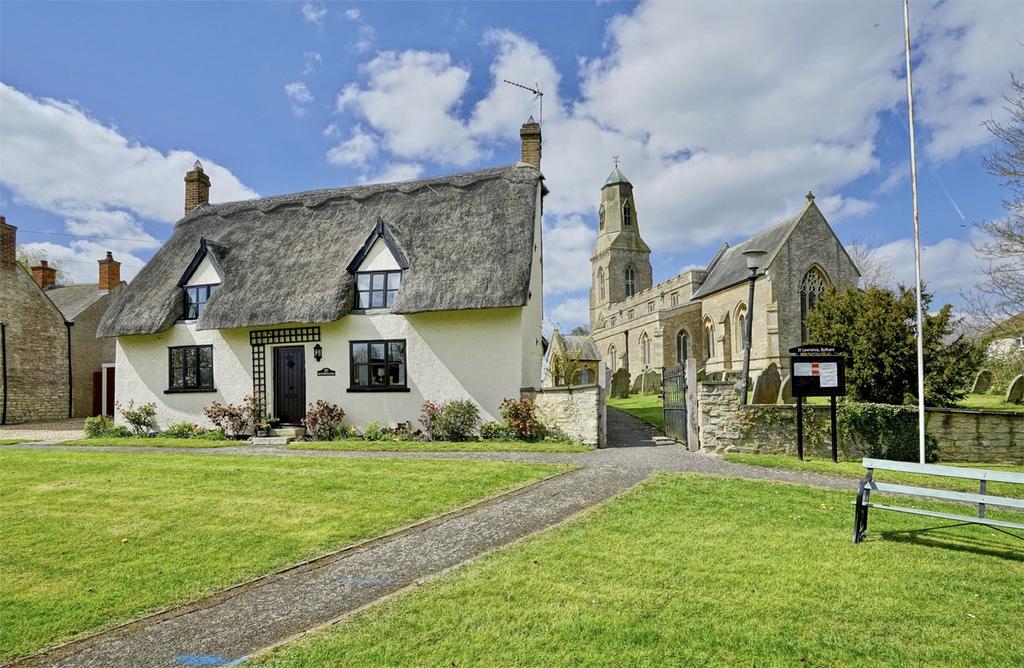 Picture-perfect Springbanks sits right on the Bythorn village green next to St Lawrence's Church, about 12 miles from Huntingdon and 15 from Kettering.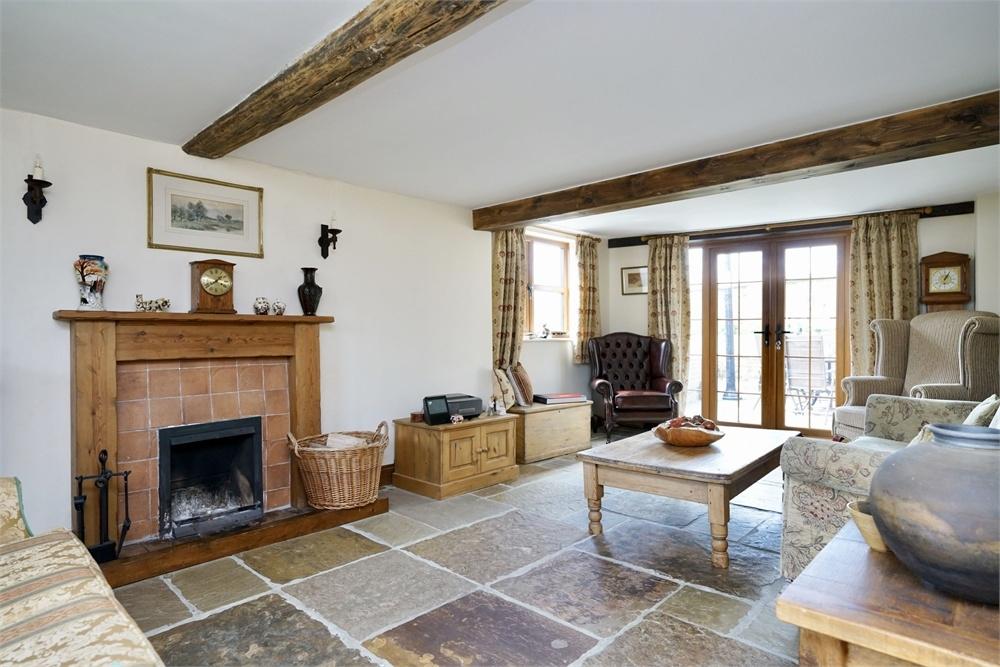 There are four bedrooms, a conservatory/breakfast room and flagstone and oak floors throughout. The gardens have been recently landscaped, incorporating a cast-iron water pump, vegetable patches, a raised lawn area, a terrace and an ornamental pond.
For sale with Peter Lane & Partners. See more pictures and details about this property.
---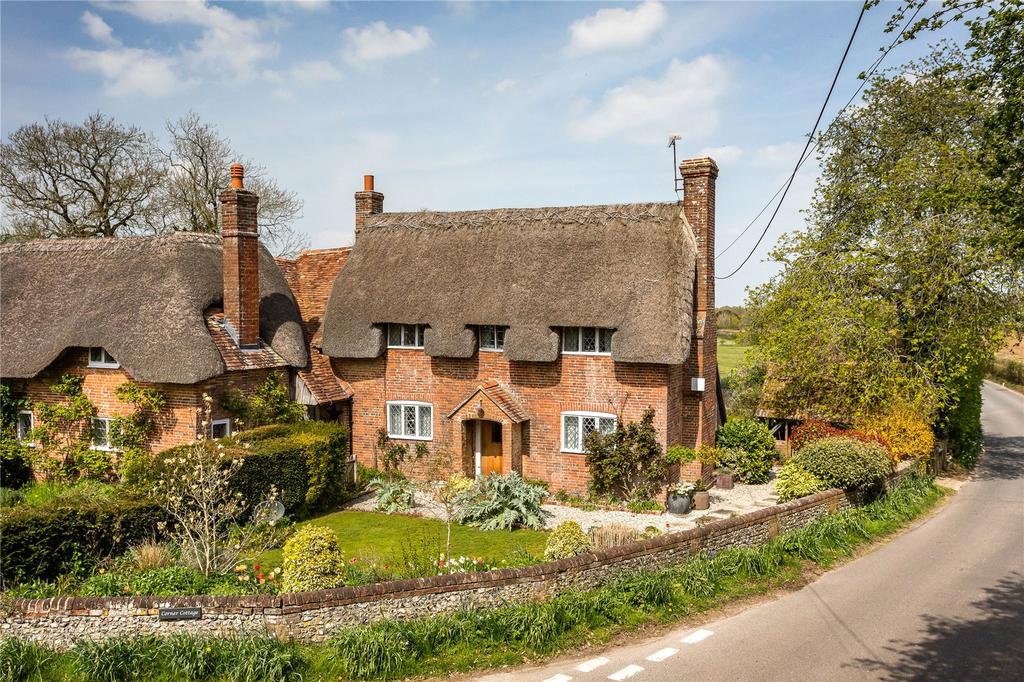 The South Downs hamlet of Beauworth, not far from Alresford and Winchester, is the setting for thatched Corner Cottage, which is recommended for its tasteful contemporary touches among historic features, such as an enormous inglenook fireplace and exposed timbers.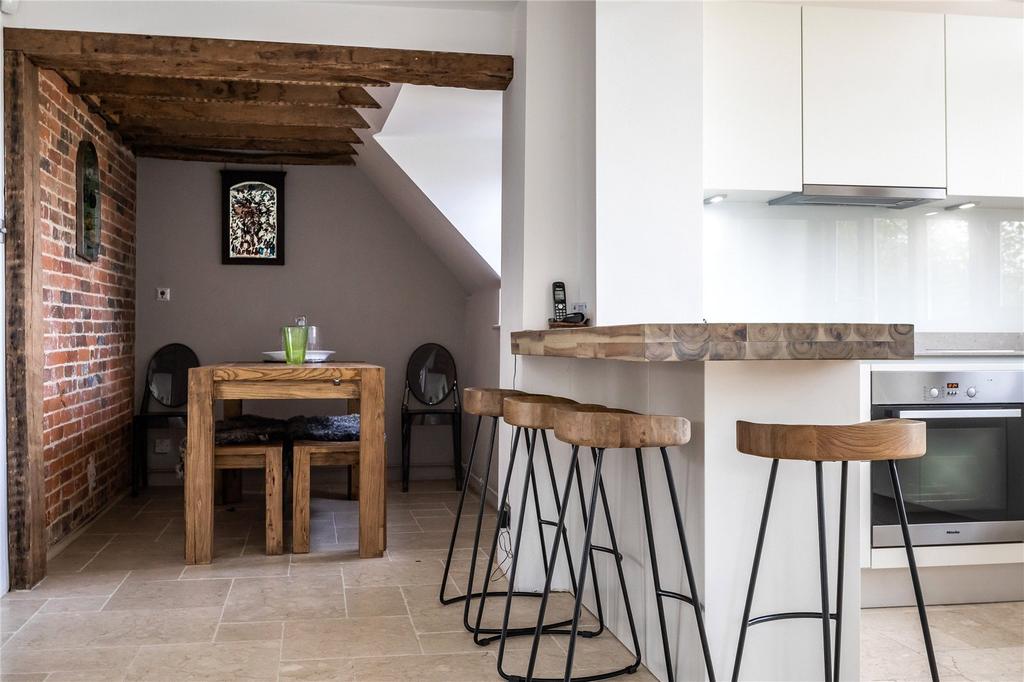 A vaulted kitchen extension is filled with light and opens onto the dining room, with views over the gardens and fields. There are two bedrooms upstairs — the master has an en-suite bathroom — with room for a third downstairs.
For sale with Savills. See more pictures and details about this property.
---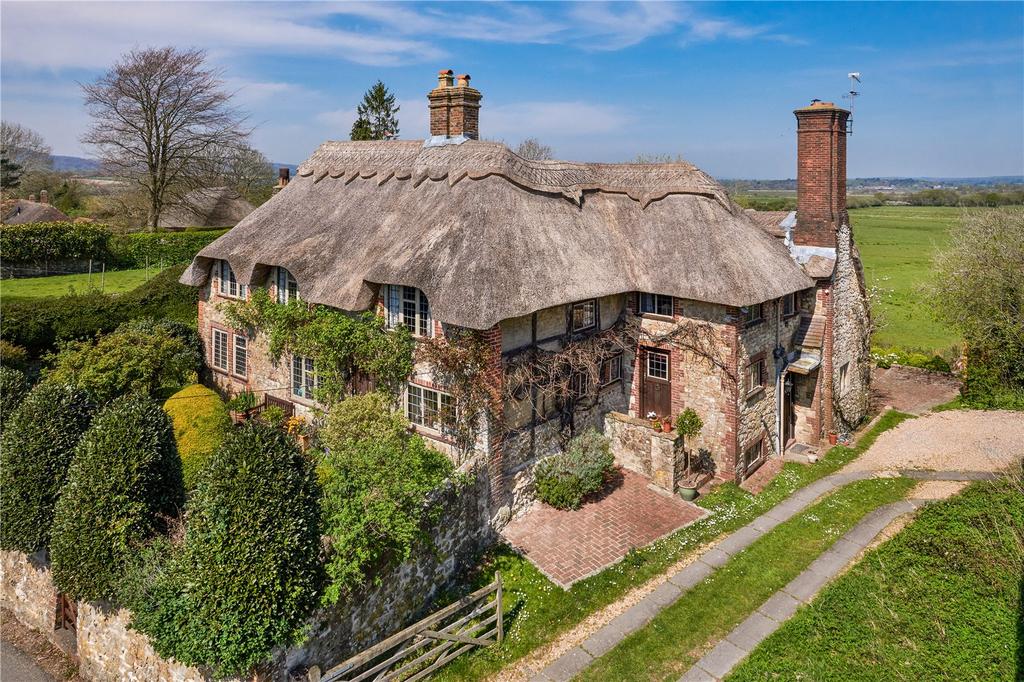 No apologies for including multiple cottages so close to each other in West Sussex — this place in Amberley is very close to Arundel, as is Rushcutters (above) — when they're both so beautiful.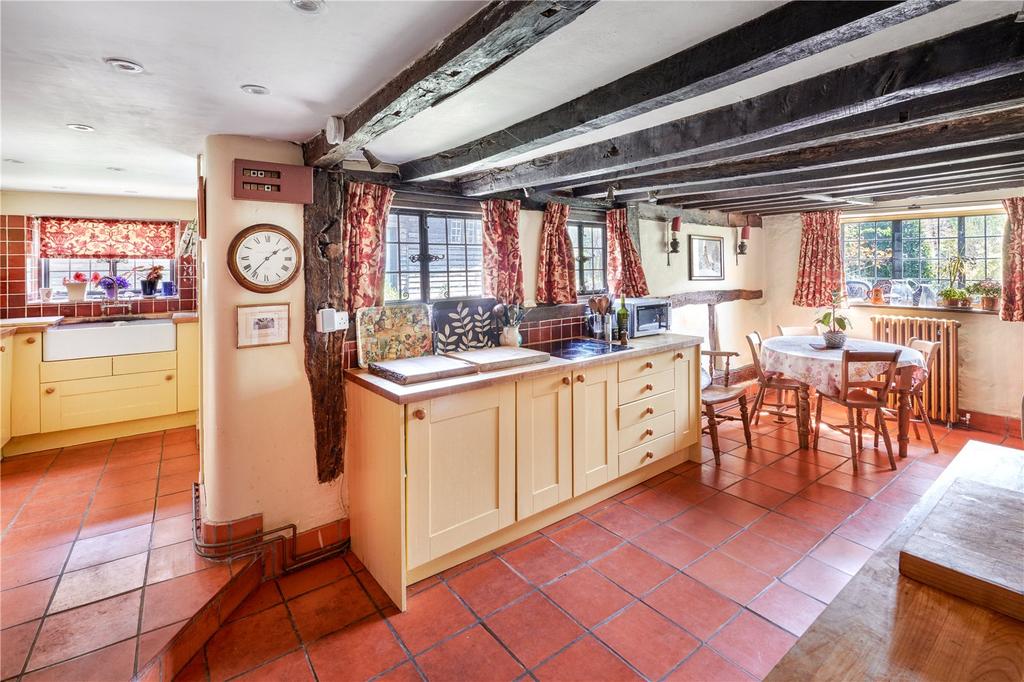 Pine Cottage is as enticing inside as it is beautiful outside, with a lovely bay window seat from which to enjoy the fine gardens and breathtaking views, plus a dining room with a handsome, inglenook fireplace, exposed timbers and oak parquet flooring.
For sale with Strutt & Parker. See more pictures and details about this property.
---
Tucked into a hillside, Knowle Cottage is a five-bedroom detached home in the village of Drewsteignton, just a short stroll from the pub and post office.
It's full of genuine, old world character — expect low ceilings, huge beams and thick walls, as well as a pretty garden with views across the valley.
For sale with Fowlers. See more pictures and details about this property.
---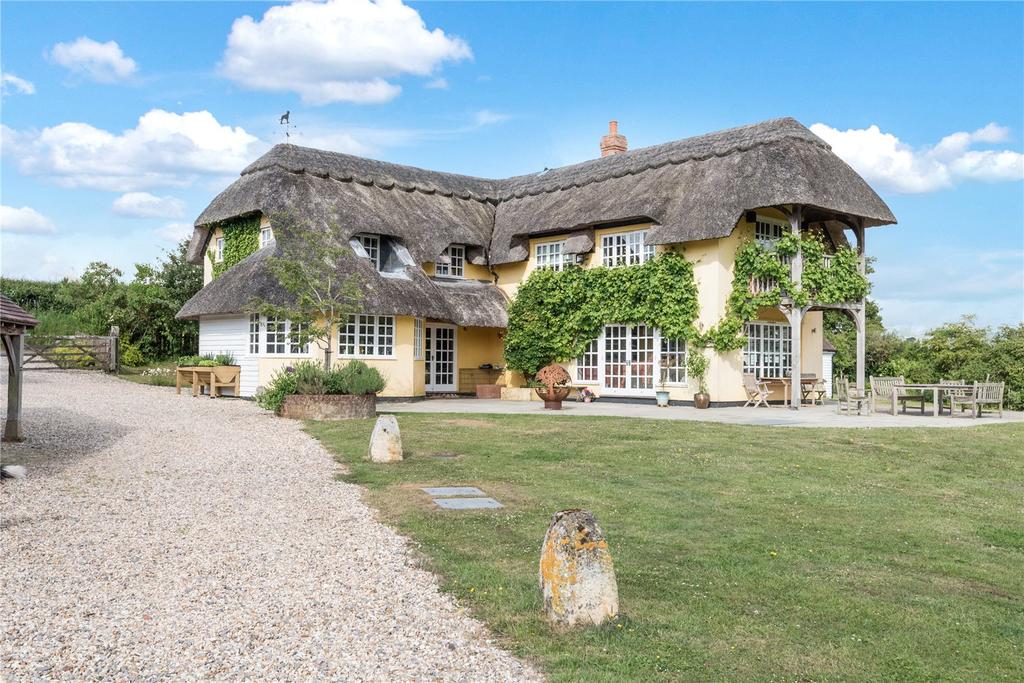 Thatched cottages often have one caveat: they tend to be rather small. That's far from the case at this beautiful home in the village of Easton, just outside Winchester, which boasts five bedrooms and over 3,500sq ft of space. It's a beautiful place with light, graceful rooms and a master bedroom with a vine-clad balcony.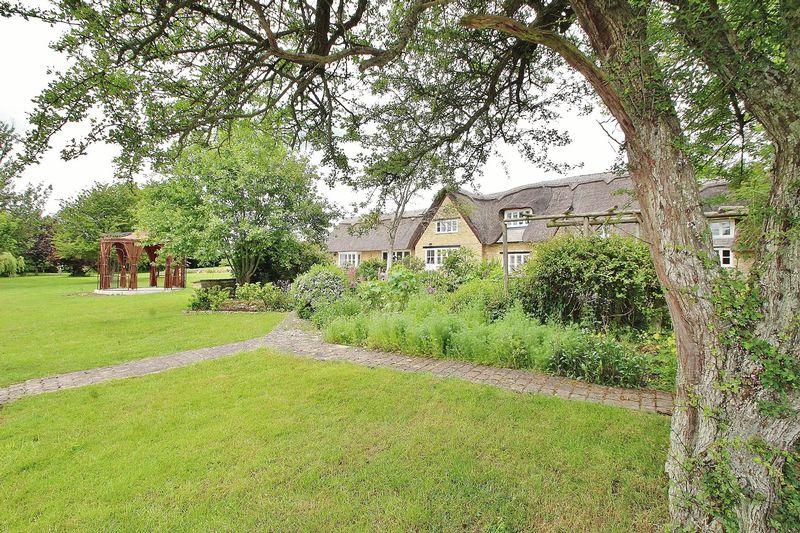 Charmingly picture-perfect as it is, you might be surprised to learn that the house was only built in 1945 — in other words, you have old school charm with far fewer headaches. And smaller bills, too: the house is powered by a ground source heat pump.
For sale with Charters. See more pictures and details about this property.
---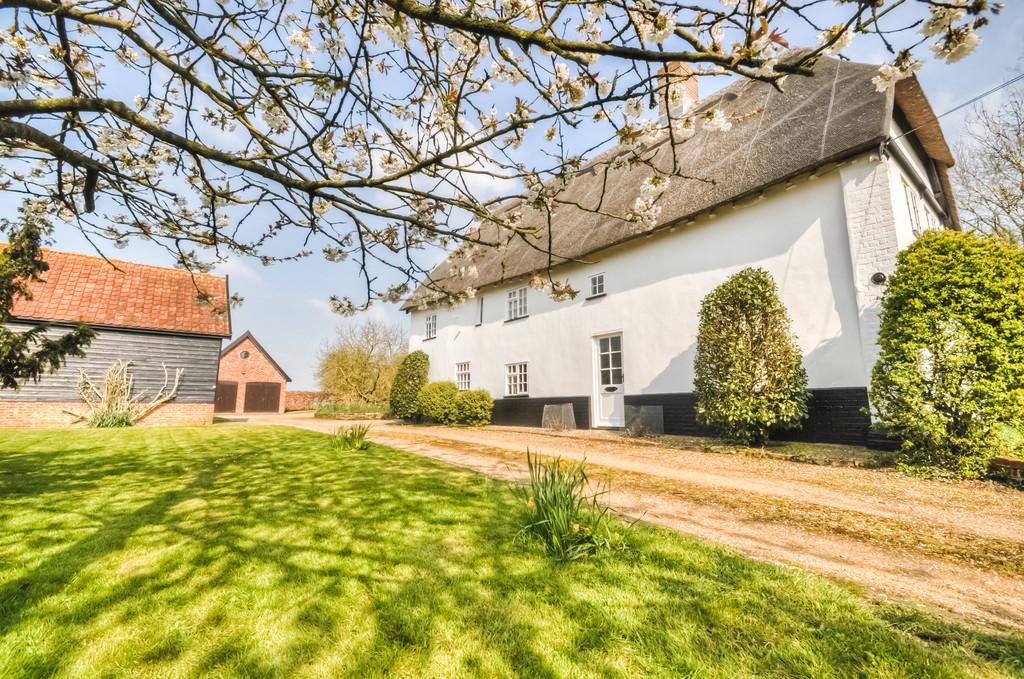 Willow Farm might be half a millennium old, but this fine old place is a real family home for the 21st century with four bedrooms, a huge playroom, a workshop and garage with room for four houses.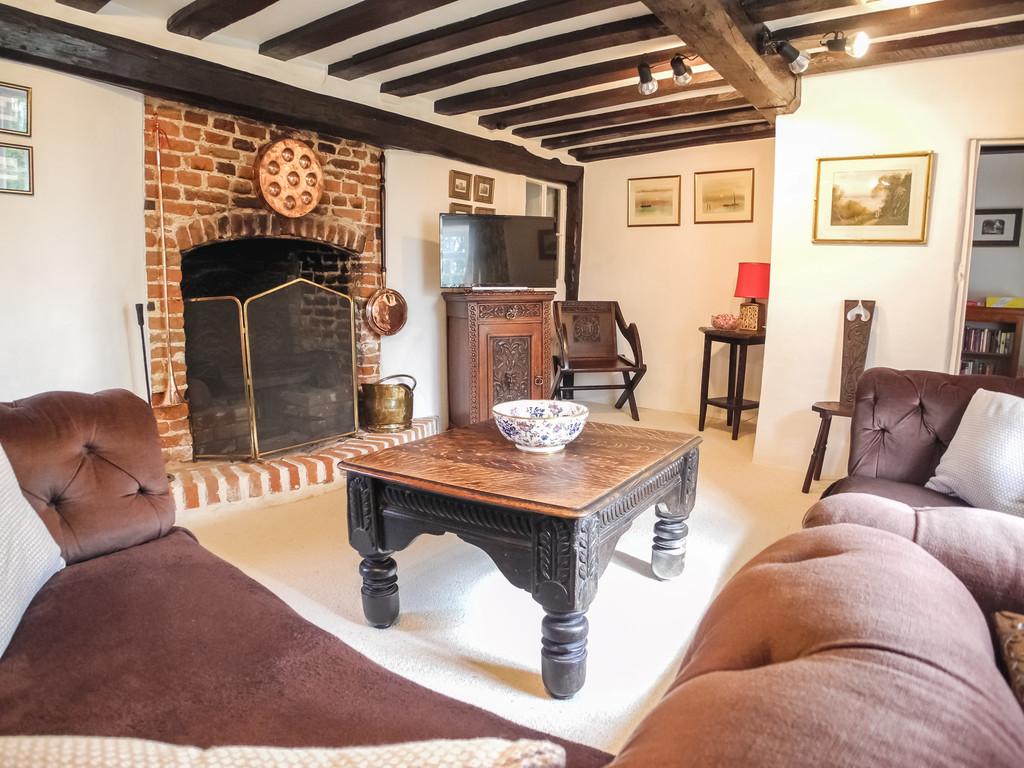 There is a huge amount of character in this Grade-II listed home, with the charmingly crooked beams in the ceilings and walls, while outside there are huge lawns and a pond.
For sale with Musker McIntyre. See more pictures and details about this property.
---
Credit: Jackson-Stops
Catch up on the best country houses for sale this week that have come to the market via Country Life.
Credit: Perry Bishop
Beautiful country houses often come with price tags which put them out of reach for many – but delightful character
---