A chance has cropped up to live in a stunning Northumbrian castle near the coast and within the National Park at the price of a suburban home in nearby Newcastle.
Northumbria always seem to come more or less top of the 'quality of life' tables which appear in the papers from time to time.
A look at the magnificent Callaly Castle helps explain why: rolling countryside, unspoilt beaches and with easy access to charming, vibrant places such as Alnwick, Morpeth and Newcastle, all not far away.
The Lords of Clavering first made their ancestral home here in the 14th century, with Callaly Castle as it now stands dating, for the most part, to the 17th and 18th centuries.
The Claverings moved on around 150 years ago, however, and in 1987 the architect Kit Martin was brought in to divide the family seat into apartments.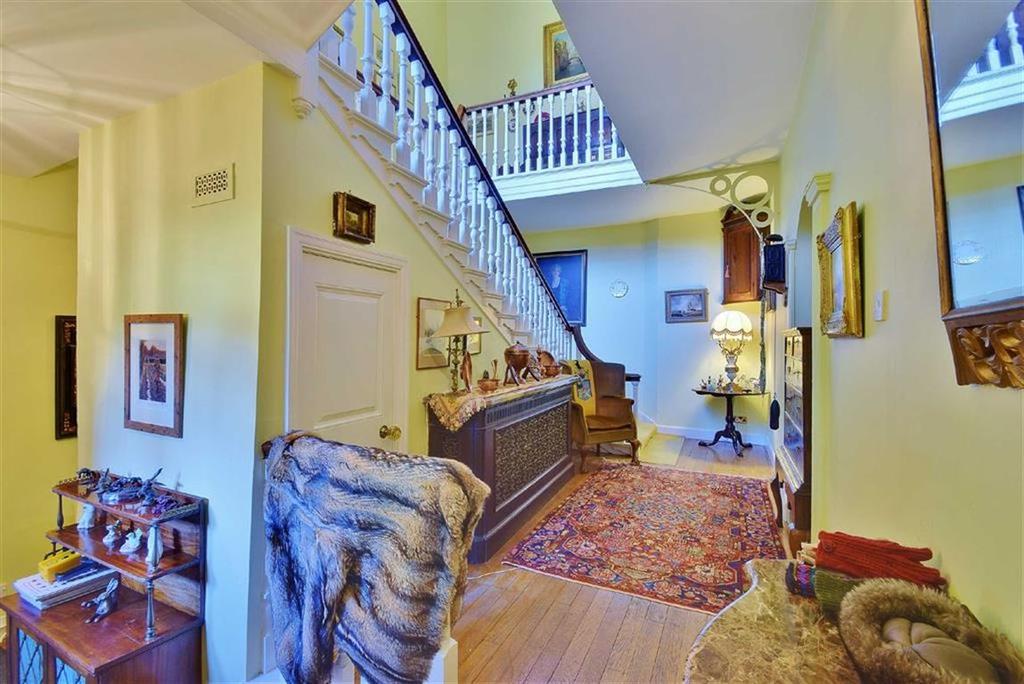 It is one of those apartments, the North Wing (originally built in 1727) which has come up for sale at £575,000 with Cooke & Co, via OnTheMarket.com. Split over three floors, it's a three-bedroom home whose centrepiece is the huge main drawing room, with shuttered sash windows overlooking the private garden to front.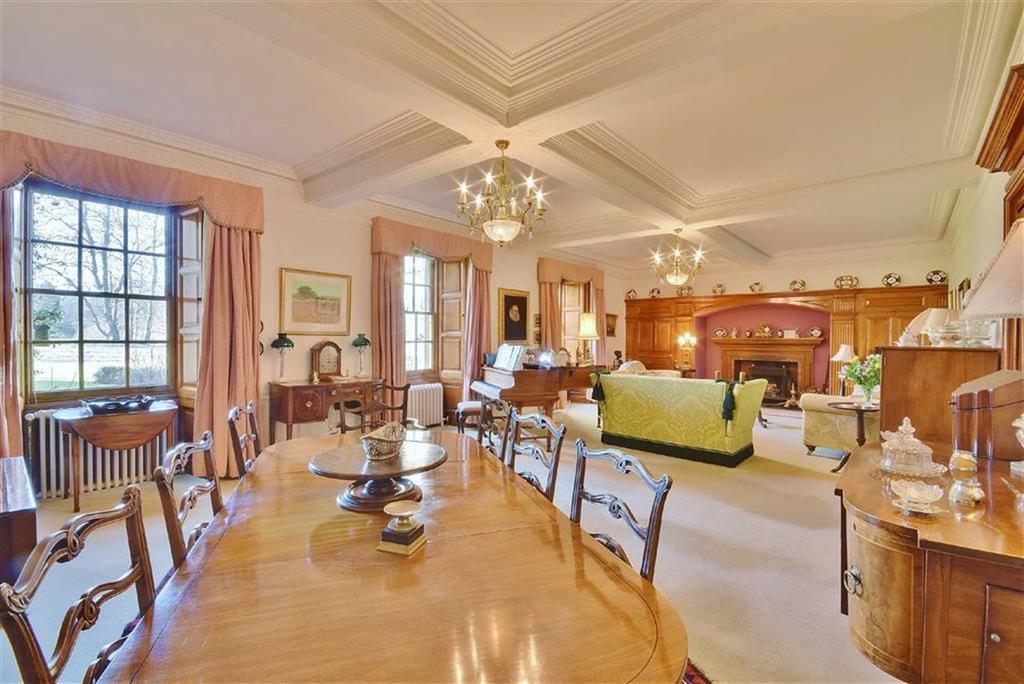 The phrase 'master suite' is bandied around with almost reckless abandon by estate agents these days, but theis one really earns the title. Taking up the whole of the first floor is the main bedroom plus  suite which really lives up to that billing: the bedroom itself is 18'6″ by 21'8″, opening out to a similarly-sized sitting room.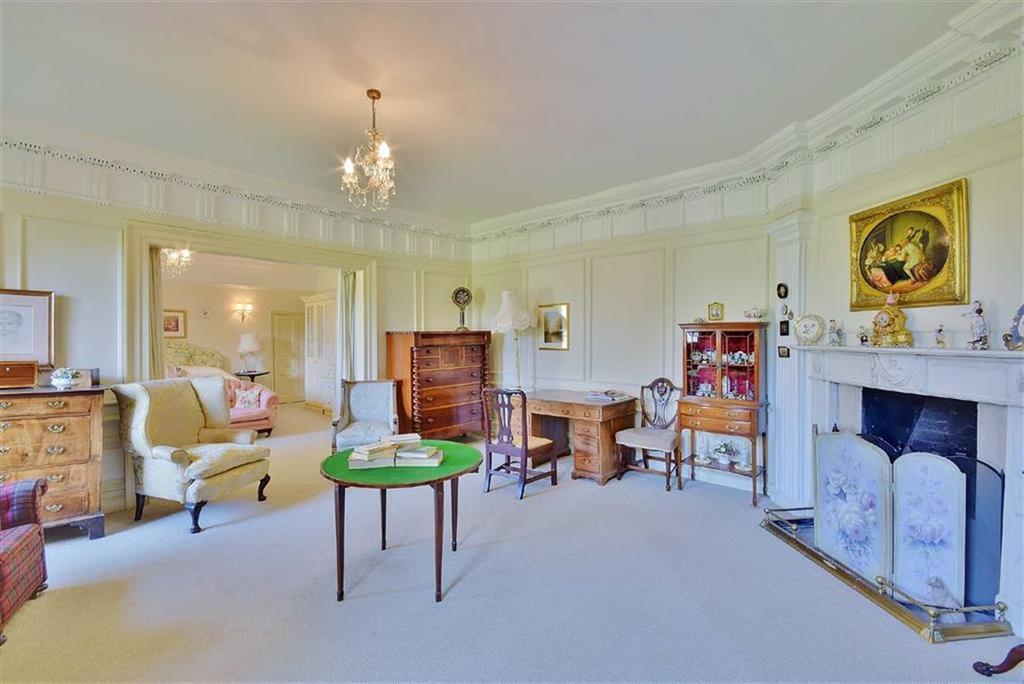 There's also a separate study and en-suite bathroom. On the second floor there are two more bedrooms plus a family bathroom.
The North Wing has its own private lawn, but the new owners will also have use of beautiful communal parkland which extends to about 35 acres, with the Calley Burn bisecting it.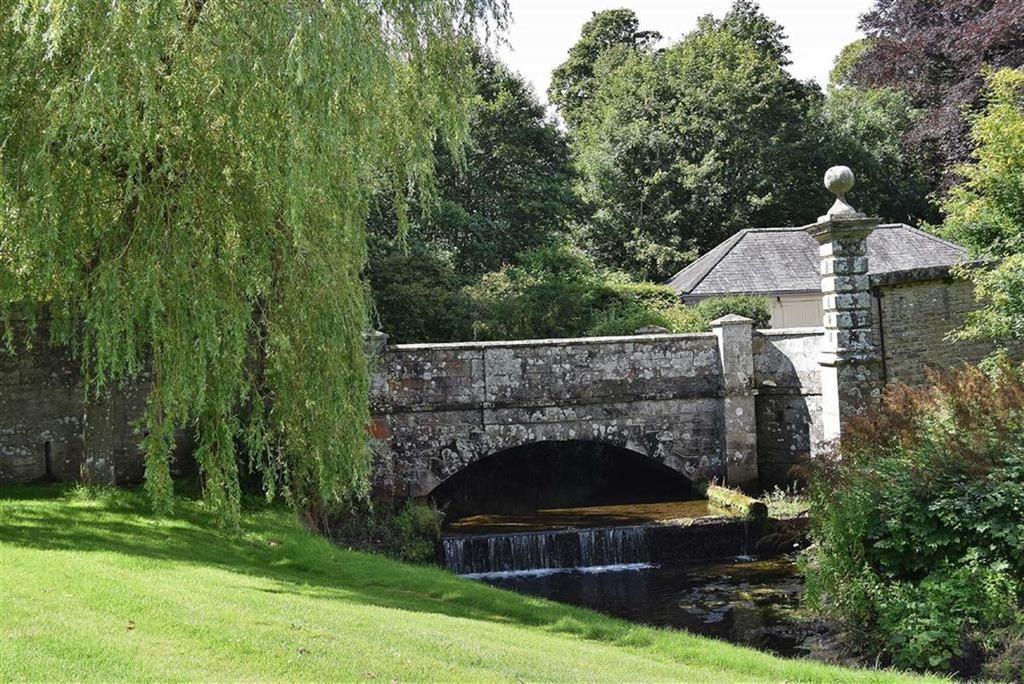 Given what is on offer, the price tag seems very reasonable – it's around what you'd pay for a three-bed home in Gosforth, for example – but bear in mind that there is a service charge of just over £1,000 a year to factor in for general upkeep of the building and grounds.
The North Wing of Callaly Castle is for sale at £575,000 with Cooke & Co, via OnTheMarket.com.
---
Otterburn Castle has 17 bedrooms, a wealth of history, and a reasonable asking price which will have metropolitan buyers wonder
---