This glorious chapel conversion in the beautiful Yorkshire city of Harrogate is a testament to the vision of the architect and the workmen who carried out the job.
From the outside, this 1896 Wesleyan Methodist Chapel looks every inch the late-Victorian house of worship that it once was.
Inside, however, it's been completely transformed into a modern, efficient six-bedroom home in Harrogate – and it is now on the market for £1.5 million.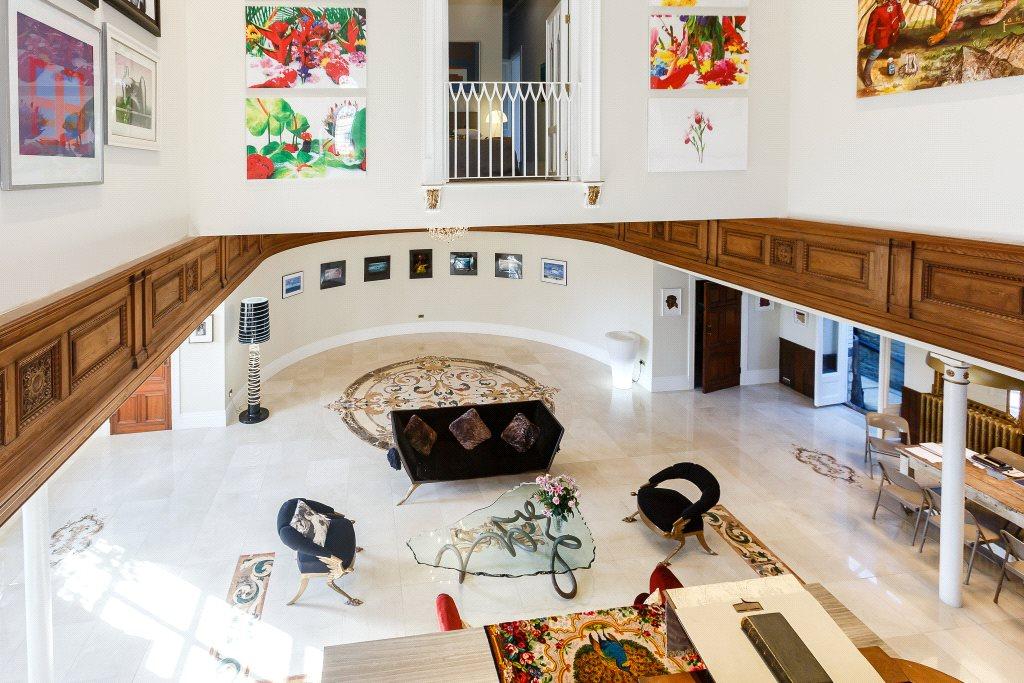 At the heart of the property is a central drawing room with a 50ft ceiling that is light, airy and beautiful – and currently adorned with all manner of painting and sculpture from the present owner's collection.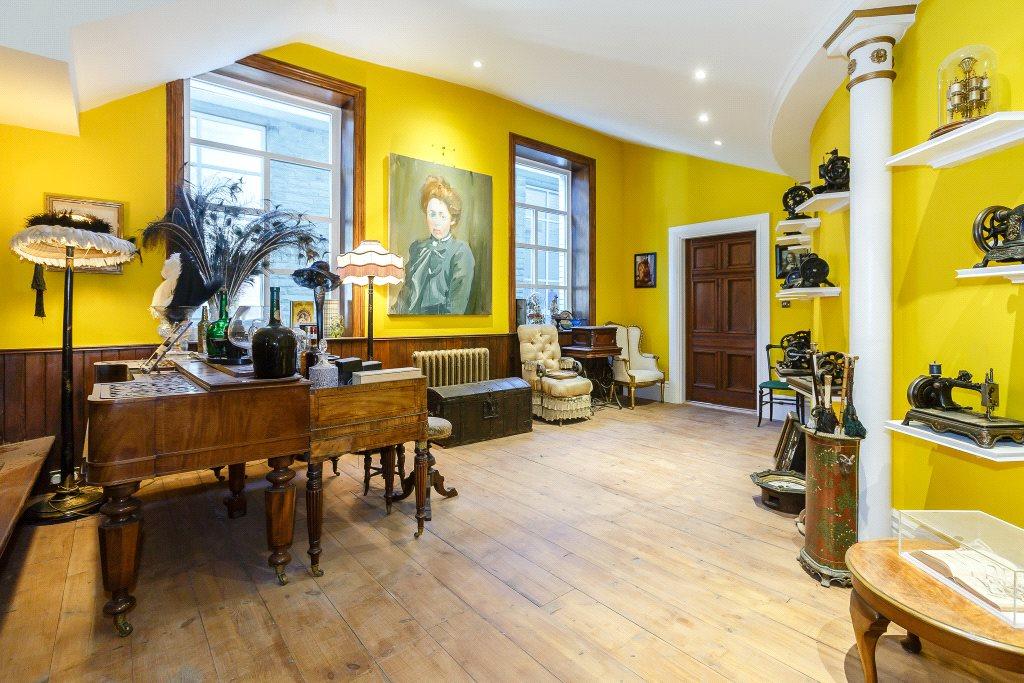 It was that collection which inspired this project in the first place, with the seller wanting to find somewhere large enough to display his treasures. Now, however, he is moving on to start a new project.
The refurbishment of the Chapel has gone far beyond appearances, however, since the home boasts an 'envirovent' heat recovery system and underfloor heating heated by a biomass boiler.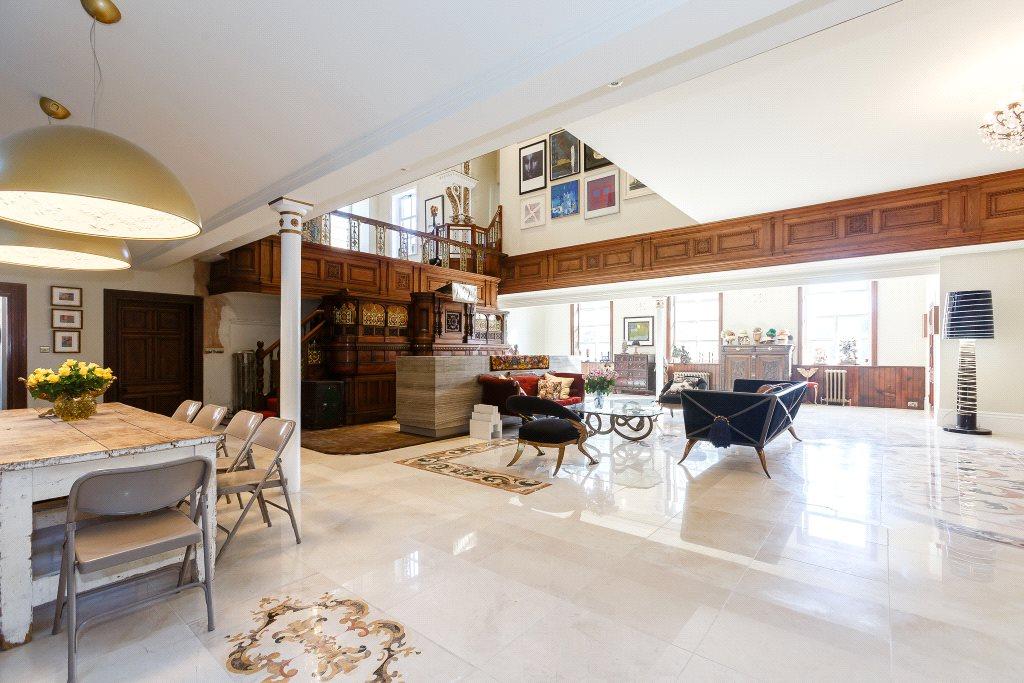 There are also any number of modern conveniences, from the electric gates and CCTV to a modern kitchen with an induction hob – and where original church pews have been used in the building of the kitchen storage units.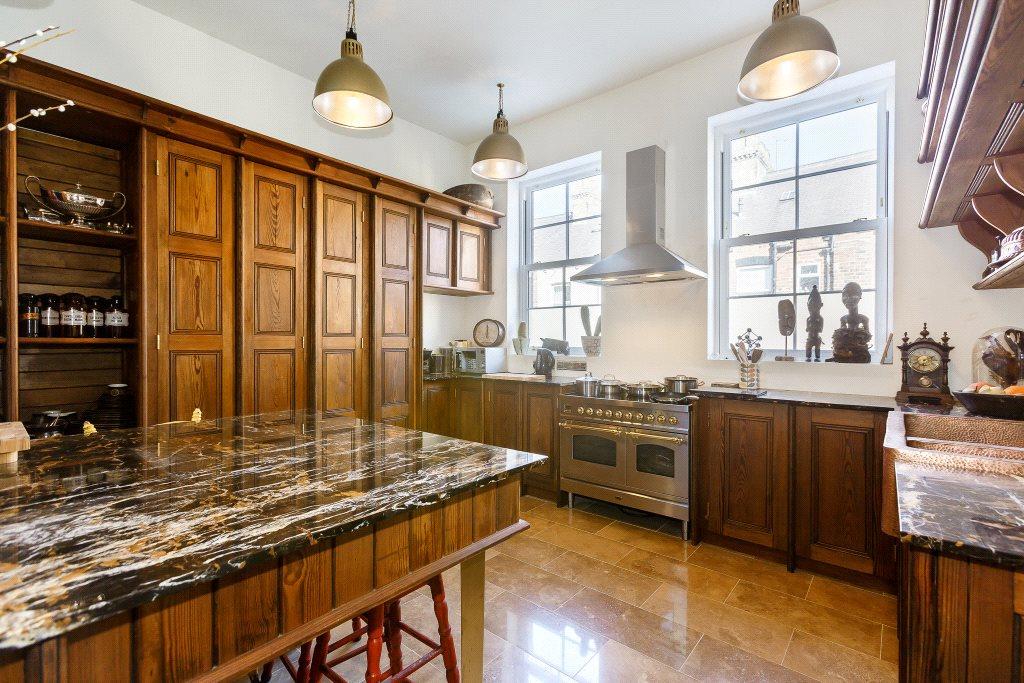 The six bedrooms  have been put in using mezzanine flooring, and all are are en-suite; the bathrooms they feature are a particularly fascinating mix of old and new, some of which feature beautifully-polished copper baths overlooked by stained glass windows.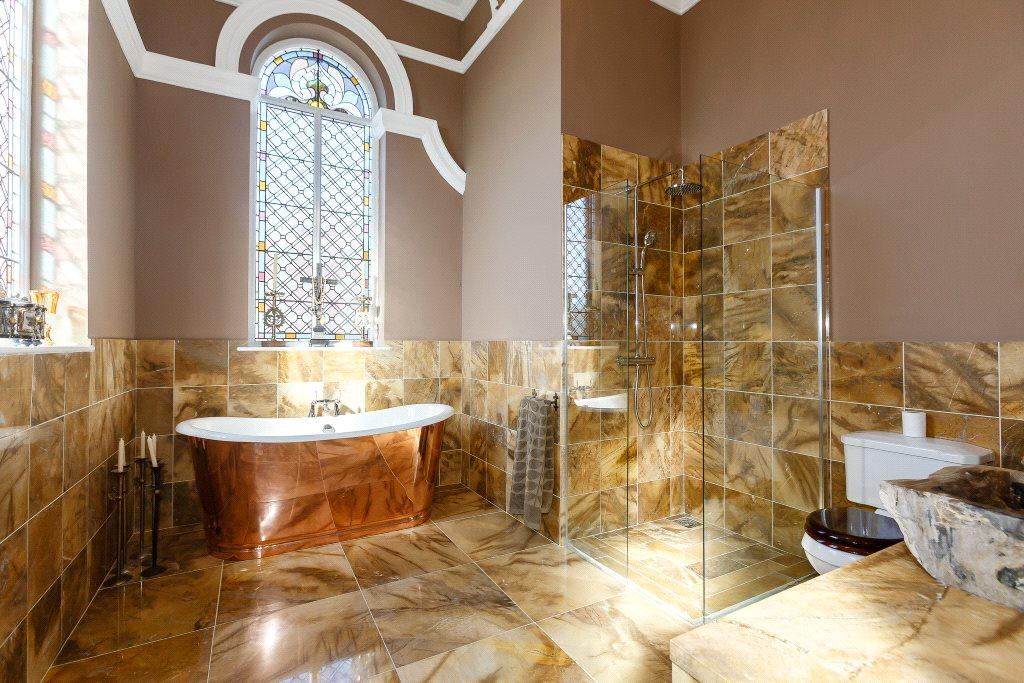 That sort of playful touch is replicated in the living space as well: on either side of the main space downstairs are two rooms currently used as a gentleman's club and a ladies' boudoir; there is also a dining room overlooking the main drawing room area, off which is a library with floor-to-ceiling shelving.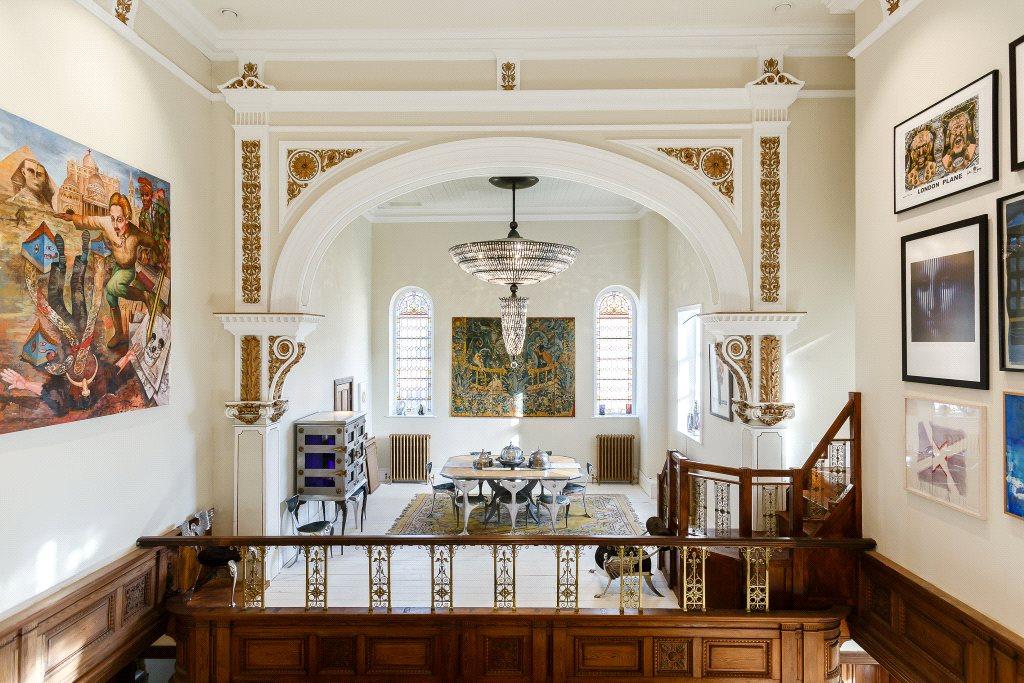 There is not much in terms of outdoor space: this comes across as a house created with minimum outdoor maintenance in mind, as the space in front of the wonderful Italianate portico is a mixture of paving, artificial grass and potted trees.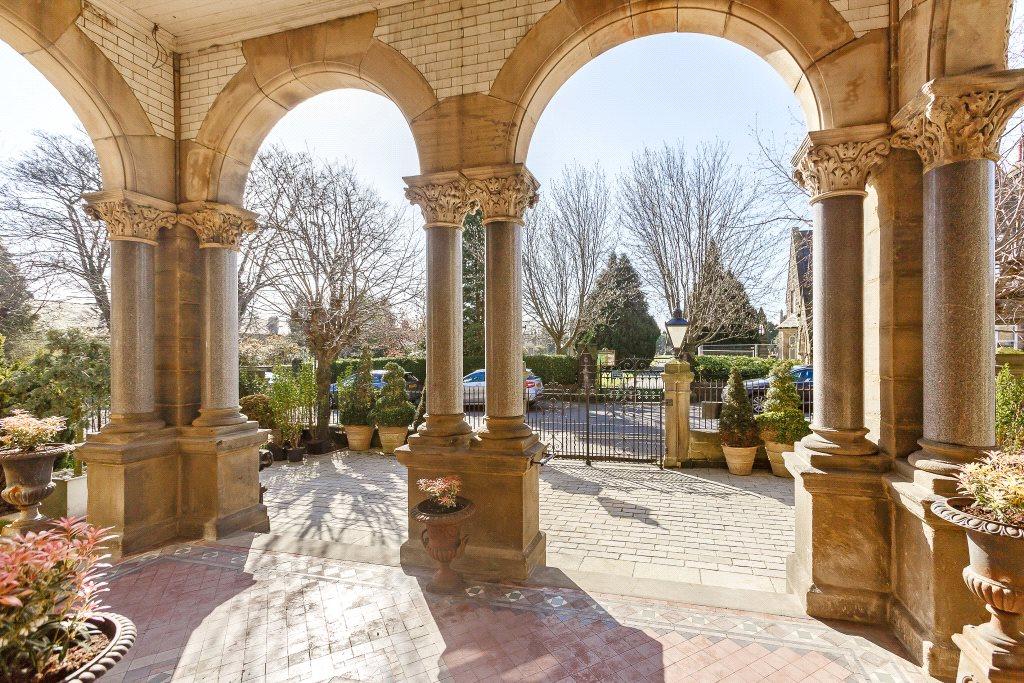 The relative lack of outdoor living space is unlikely to be much if an issue for the buyer, however, since this is very much a town dwelling, located in the heart of Harrogate, just a couple of hundred yards from the restaurants and other amenities on King's Road.
The Chapel is on the market for £1.5 million via Strutt & Parker – you can see more details and pictures here.
---
Expert advice abouts schools, train stations and house prices in North Yorkshire's towns and villages
Credit: Blenkin & Co

Metham Hall in East Yorkshire has medieval origins and a colourful history.
---