Downsizers now make up such a big chunk of the market that they're having a real impact, as Penny Churchill explains – meaning that beautiful country houses such as Glasses Farm are coming up for sale at very reasonable prices.
Some 7,732,000 households in England owned their property outright in 2015–16 – an increase of almost 10% over the previous five years. The reason? According to Lucian Cook of Savills Research, the increase is 'almost exclusively driven by debt-free owner-occupiers over the age of 65, whose number had increased by 684,000 over the same period'.
Hand-in-hand with the increase in ageing, mortgage-free owners goes an increase in the number of owners now downsizing – it accounts for nearly a fifth of house sales among the over 55s (according to the English Housing Survey) and even more than that at the top end of the market. Cook's research suggests that downsizers account for about a third of sellers among houses priced at £1m or more.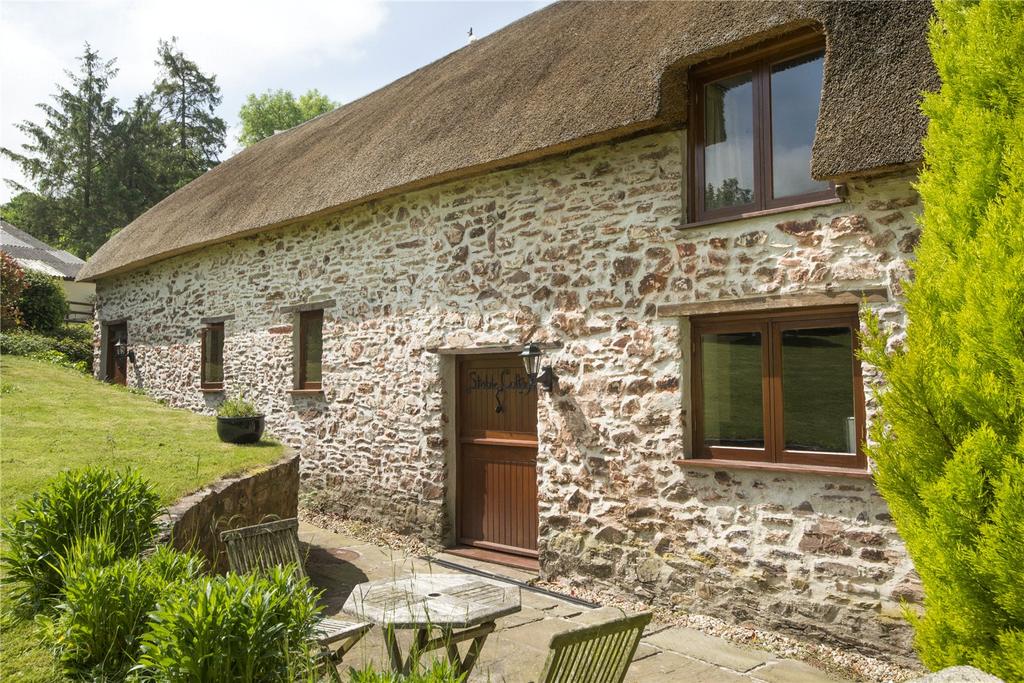 Stamp Duty has played havoc at the higher end of the market – with the result, according to Dawn Carrit of Jackson-Stops, being that many downsizers are slashing their asking prices in order to make the move. Some, but not all, move to an area in which houses are less expensive, to make up for any shortfall in what they might originally have expected to sell their house for.
This has resulted in some exceptional houses being offered at extremely realistic prices. Take, for example, the Grade II-listed 16th-century Glasses Farm, four miles from Williton and 20 miles from Taunton, Somerset, which is on the market via Jackson Stops at £1.1m with four acres of land – or £1.2m with an additional 10 acres.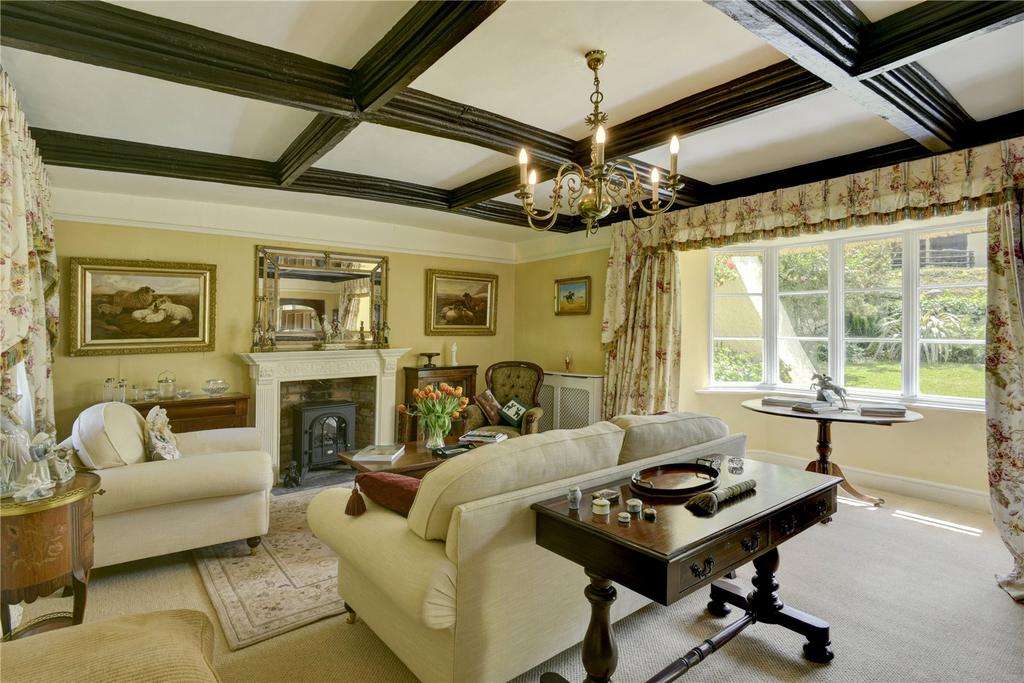 The list of what that amount of money buys you is rather extraordinary – especially for buyers looking to move out of the smarter parts of London, where such an amounts won't even permit you to make the move from flat to house, let alone an estate with plentiful space.
The main famhouse is a 16th century, four-bedroom home with a thatched roof, beautifully maintained on the inside to balance original character features with modern comfort. The dining room, with its flagstone floor, inglenook fireplace and hardwood table, really brings out the age of the house; the prettily-decorated drawing room, meanwhile, feels as if it could be straight out of the 1920s or 30s.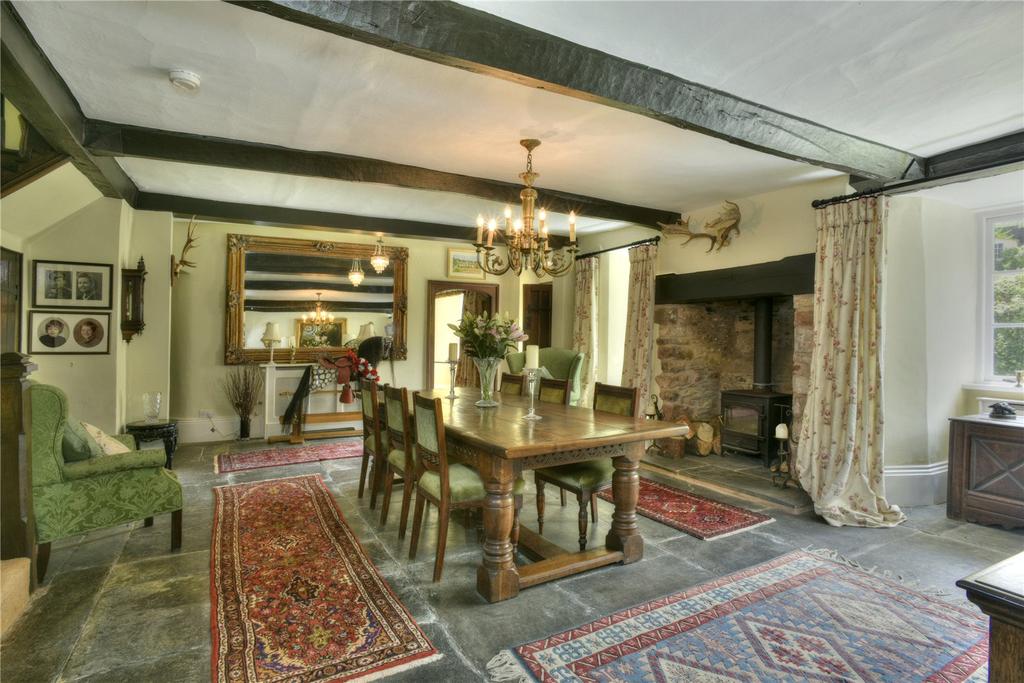 The kitchen, by contrast, with its clean marble worktops and spotlights, feels decidedly modern – until you see the vintage Aga, still working merrily as the centrepiece of the room.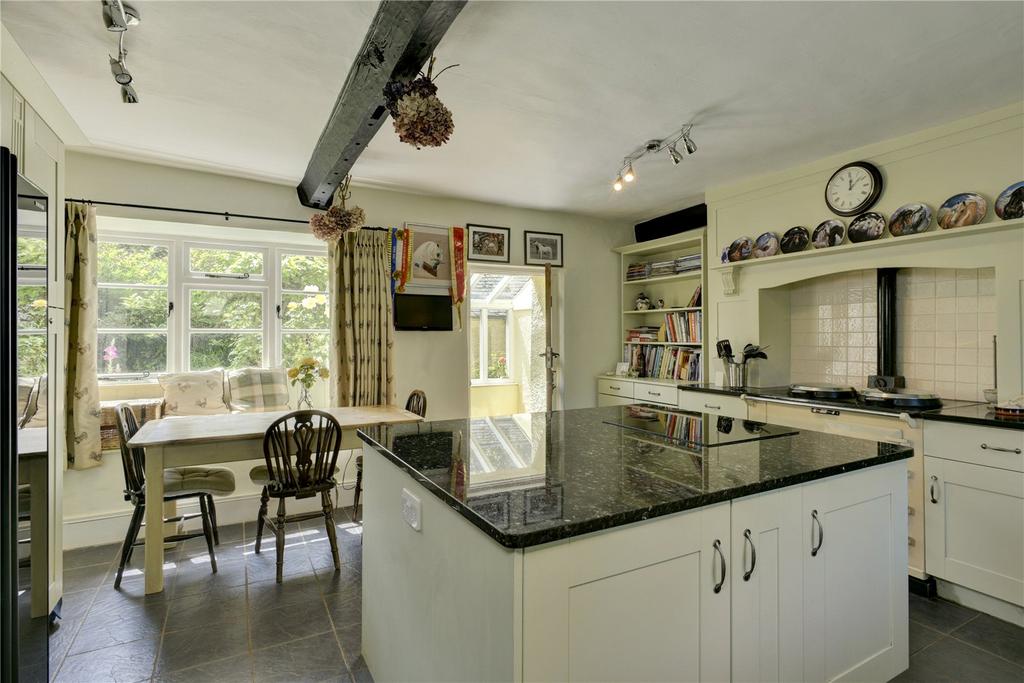 One wing of the house has been separated off to create two discrete 'cottages', each with an en-suite double bedroom, kitchen, bathroom and upstairs sitting room taking in the lovely views.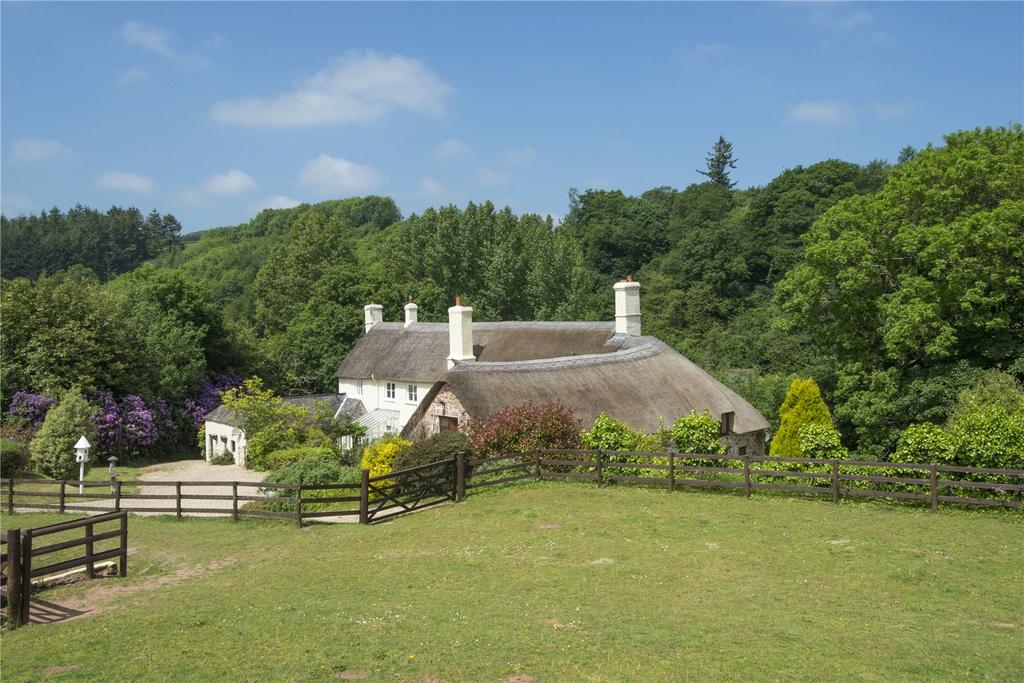 Beyond the human accommodation, there is also a huge amount of space for horses. The property offers an American-style stable building, partitioned to create nine boxes, a workshop and a large feed store.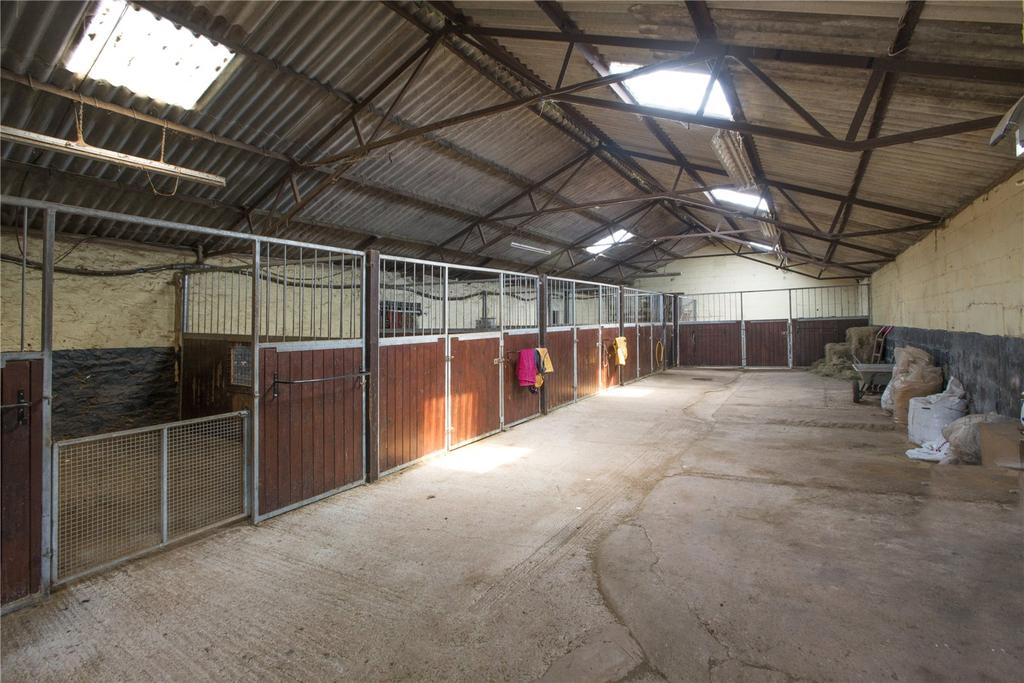 There is also a large paddock, offering grazing and room to exercise the horses in this splendid part of north Somerset.
Glasses Farm is for sale via Jackson Stops – see more details and pictures.