The owners of this pretty country house in Hawkley near Liss in Hampshire lived in a caravan in the garden for a year during renovations; now, Willo House is ready for a loving owner.
The six bedroom house has garaging with a studio above and a swimming pool. Gardens extend to 1 acre.
Not only are the views spectacular but the setting is peaceful and there's a good local pub within walking distance. 'We'll miss the whole package when we leave,' say the vendors.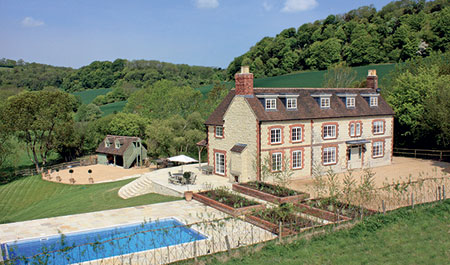 Knight Frank are asking £1.85 million for Willow House (01962 850333).
Recommended videos for you

Note: This house featured in the Top 5 properties of the week collection in Country Life on June 9 with the incorrect price. The guide price is £1.85 million