Hall Court was built by a crusading politician who tried to clean up corruption in the Navy – and who, in his quieter moments, was rather fond of exotic plants. Penny Churchill reports.
Many of England's least altered and most appealing country houses were originally farmhouses on estates acquired in the 16th and 17th centuries by the holders of some of the great offices of state.
Such a house is Hall Court at Kynaston, near Ledbury, is just such a place. This Grade II*-listed Herefordshire mansion in 79 acres of land has come to the market through Savills at a guide price of £2.5 million, or £1.9 million for a purchaser who'd prefer to take on a smaller 33 acres instead.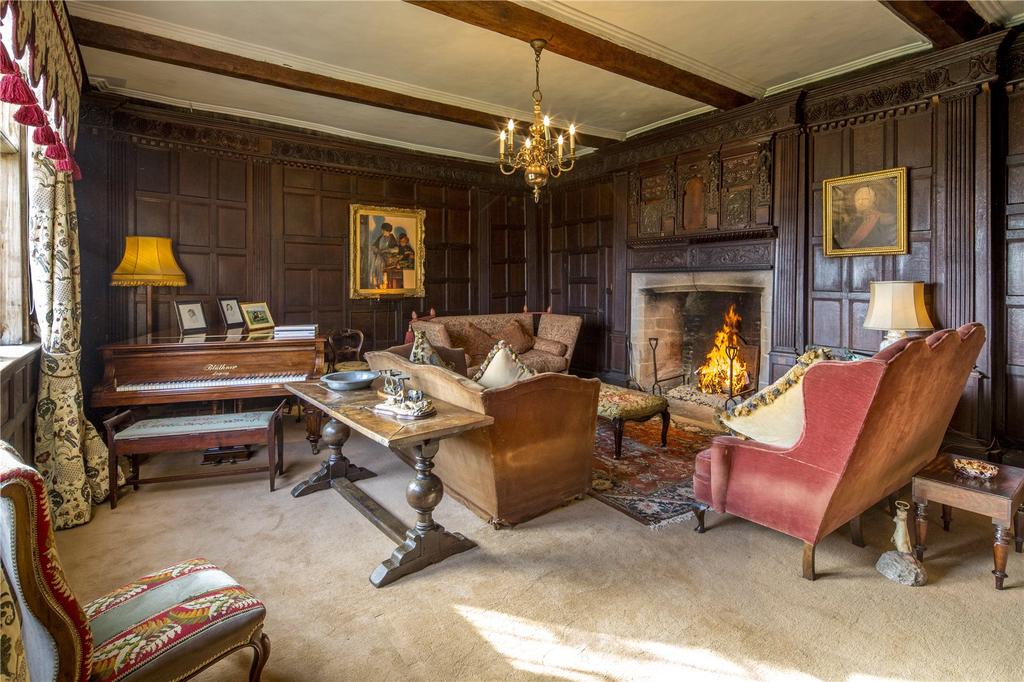 Either way, this substantial, timber-framed, early-17th-century house comes with listed Victorian hop kilns, American-barn stabling, a manège and extensive outbuildings, plus views of the Malvern Hills.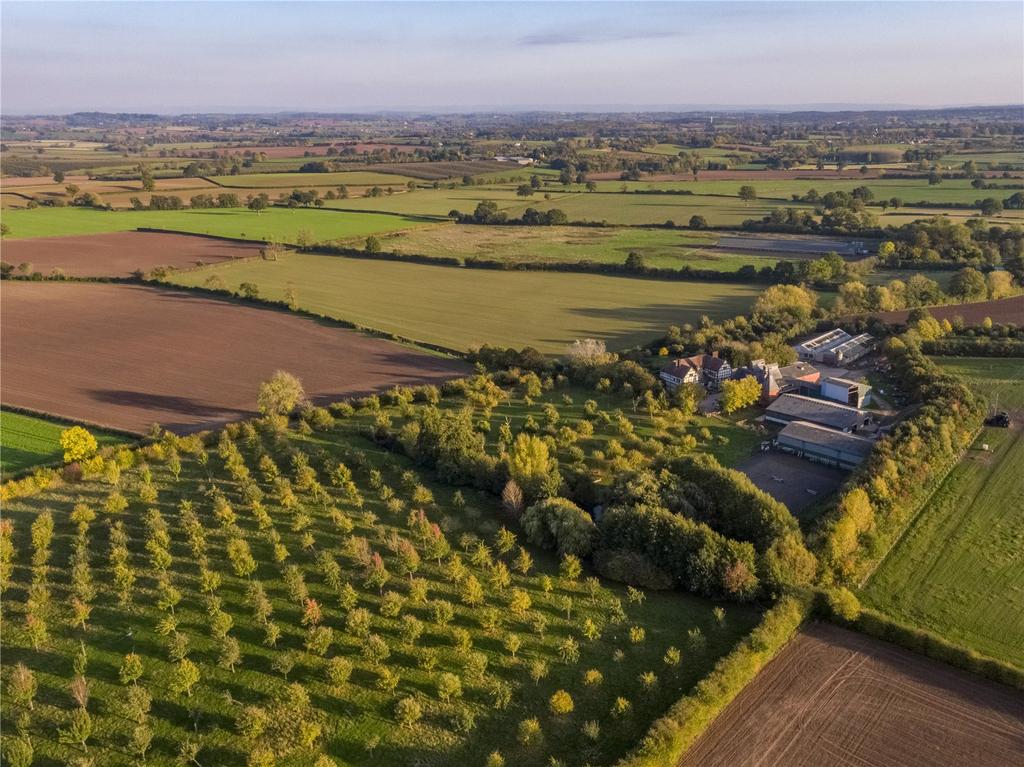 Described in its Historic England listing as 'a large symmetrically planned house retaining many significant features', Hall Court was built in the early 1600s by the Parliamentarian and high-level bureaucrat John Coke, using materials recovered from an earlier building, the moat for which is buried in the field opposite the house.
Hall Court offers more than 8,000sq ft of historic living space, including a charming reception hall, a panelled drawing room and an impressive dining hall.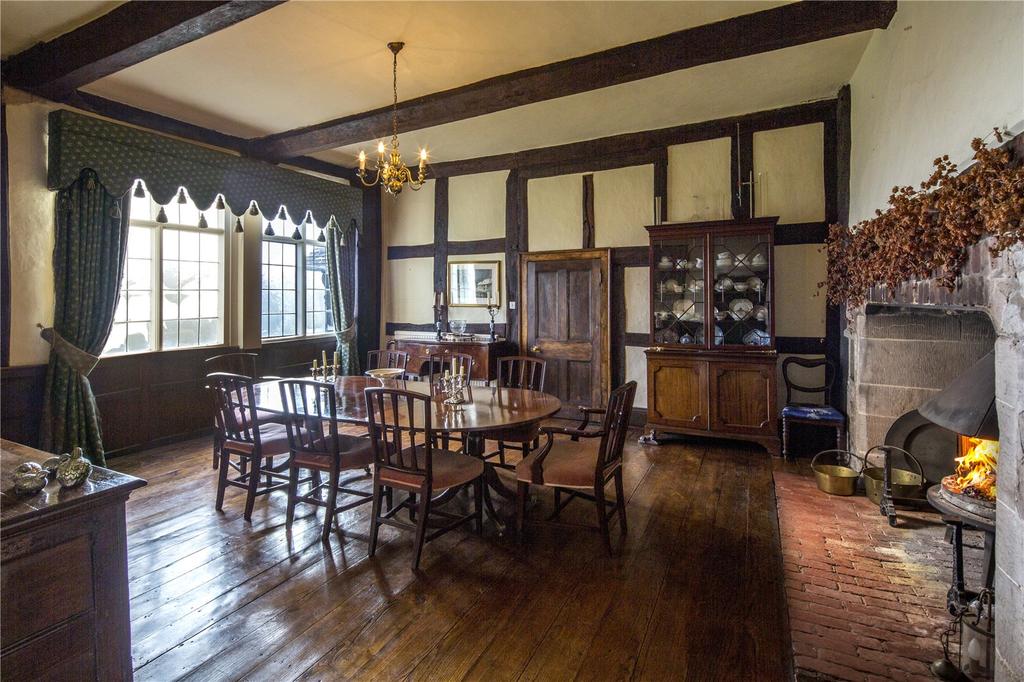 There are six bedrooms on the first floor, plus two more and a huge attic on the second floor.
The other interesting nooks and crannies of this intriguingly sprawling home include a dairy, cellar and a sitting room which sits in its own annexe.
Of particular note is the spacious farmhouse kitchen, which has large windows overlooking the garden and is attached to a separate pantry.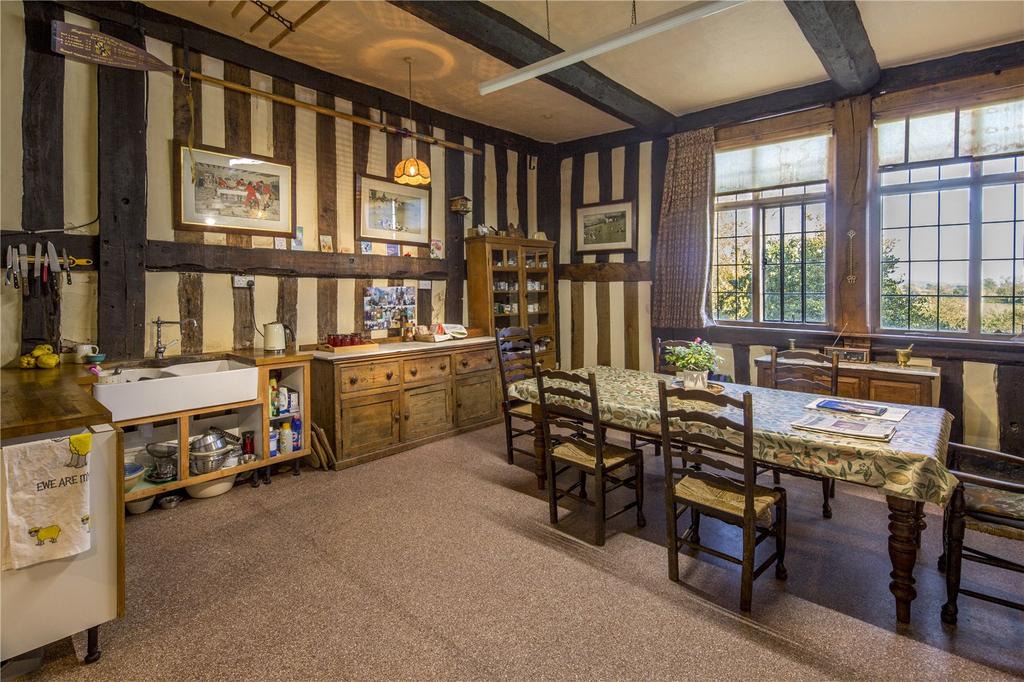 The gardens and orchards are thought to have been laid out between 1608 and 1623 by Coke, who was interested both in kitchen gardening and exotic or little-known plants.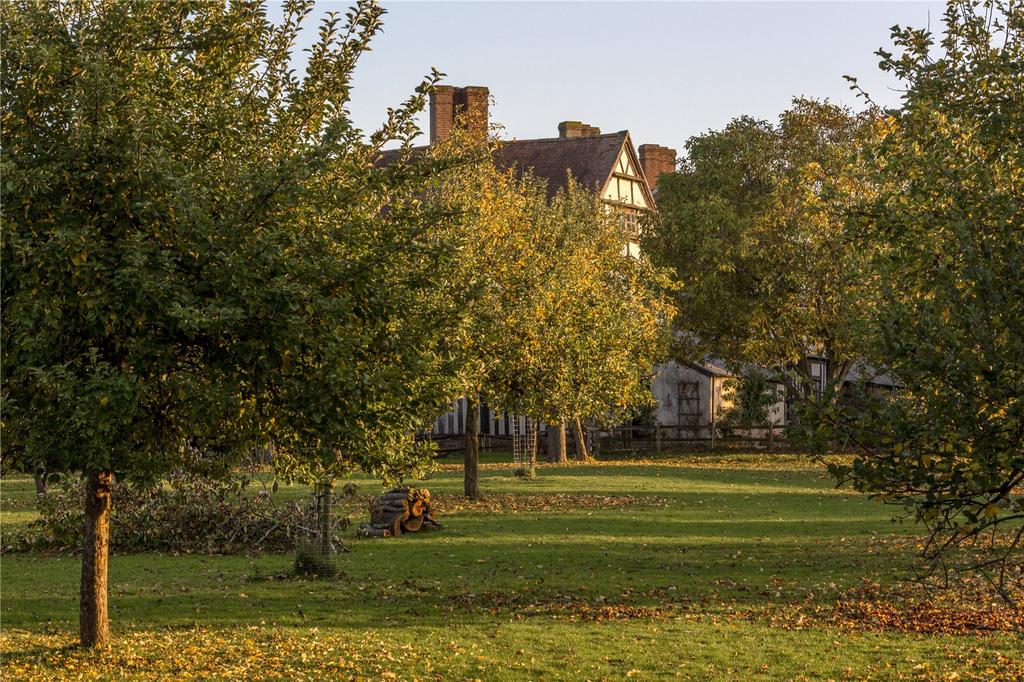 Born the son of a lawyer in 1563, Coke was educated at Westminster School and Trinity College, Cambridge. As a young man, he established a firm friendship with the Elizabethan poet, dramatist and statesman Fulke Greville, filling a number of important administrative roles on his behalf, including chief clerk and naval paymaster from 1599 to 1603, when Greville was treasurer to the Navy.
At a time when was corruption rife throughout the 'senior service', Coke and Greville attempted to introduce reforms, but were largely thwarted in their efforts and eventually forced out of office.
With time hanging heavily on his hands, Coke returned to Herefordshire in the summer of 1604, where he courted and married Marie Powell, daughter of one of Greville's chief retainers, and, by 1608, had begun building Hall Court at Kynaston.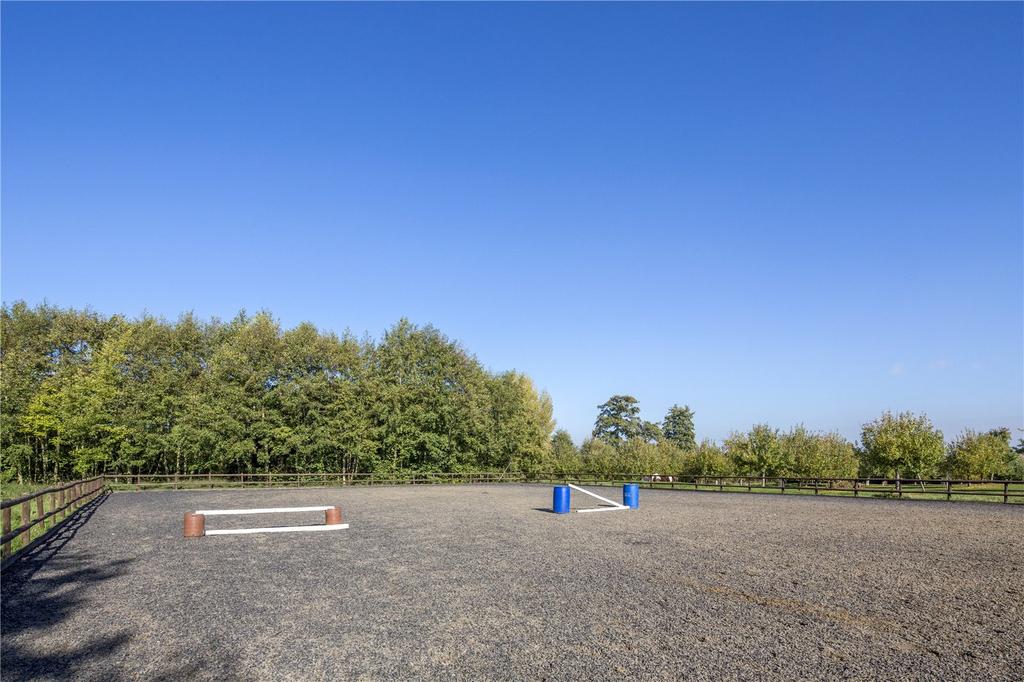 In 1621, thanks to Greville's support, Coke was elected MP for Warwick and later 'Master of Requests' to the Navy, which meant moving his family to London. Although generally well respected as a conscientious and honest royal administrator, there was a venal side to Coke's character and, when others dug deep into their own pockets to bail out the monarchy during the wars of the 1620s, Coke reputedly used his own considerable earnings to buy property and land.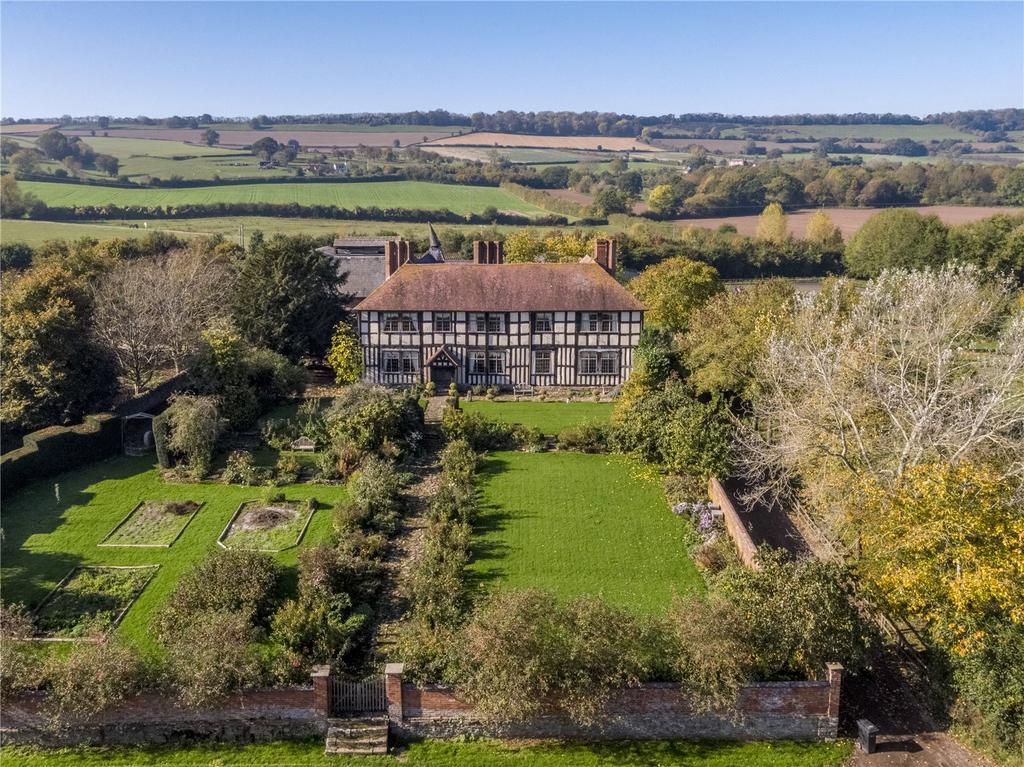 Following Marie's death in childbirth, in March 1624, Coke married Joan, the rich widow of William Gore of Tottenham, that November. Knighted the same year, Sir John lived at Tottenham until his death in 1644, after which Hall Court was let to a series of prosperous long-term tenant farmers – notably the Smith and Powell families – before being bought by the current owners some 20 years ago.
Hall Court is for sale via Savills at a guide price of £2.5 million – see more pictures and details.
---
Credit: Strutt & Parker
Catch up on the best country houses for sale this week that have come to the market via Country Life.
---